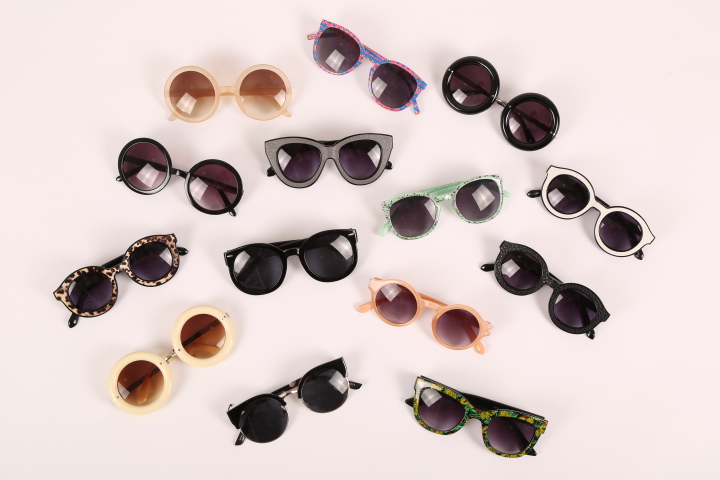 I love sunglasses, absolutely adore them. Sunglasses mean sunshine, and there is nothing I like more than sunshine. Tory Burch says 'I never go out during the day without sunglasses' and I'm with her, neither do I. I recently counted my collection, girls I have over 300 pairs – but you know what, all of my favourites are super affordable, usually from brands like ASOS, Zero UV or Primark (you can pick up cute pairs at Primark for 1.50, seriously!) The Chanels and Tom Fords stay in their cases for some reason. I just don't wear them as often. I like to throw them in my bag, and if they get scratched, no big deal. Anyway, I wanted to show you the sunglasses I wear time and time again, and with summer all around us now, it seemed the perfect time. I have a very round face, so the styles that usually suit me are the slightly oversized rounder versions – I wish I could pull off the smaller styles, but they simply just make my face look fat!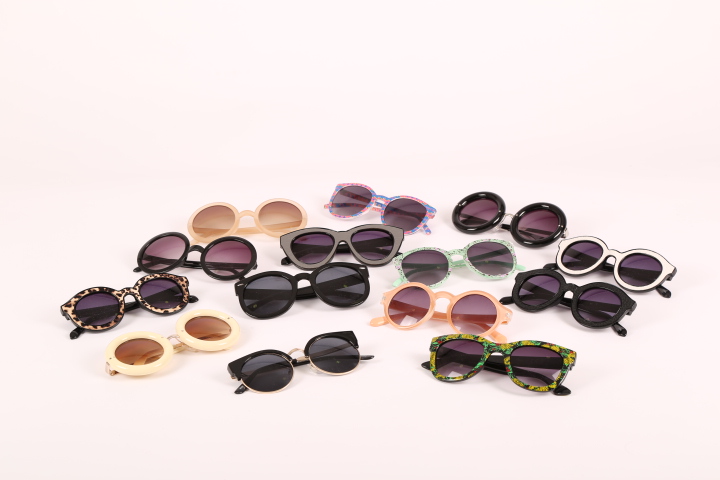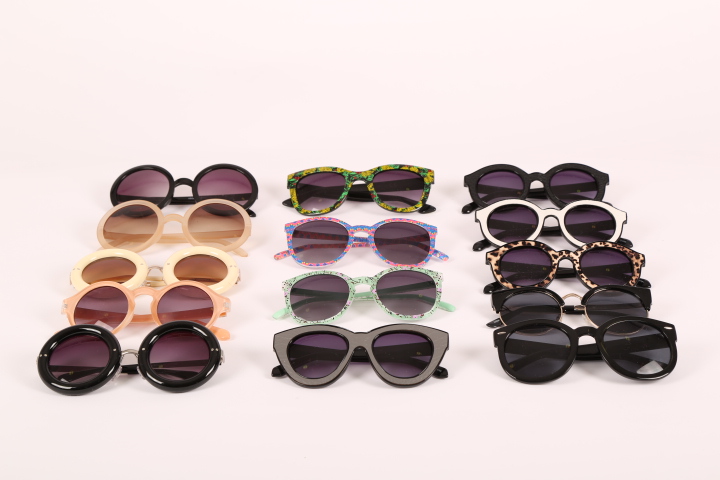 Sunglasses from Top Left to Bottom Right: 1 & 2 ASOS Round in Black & Nude, 3. Round Nude Zero UV 4. Pink Round Forever 21 5. Round Black ZeroUV 6. Primark Pineapple Print 7. Primark Tribal Print 8. Primark Mint Floral Print 9. Cateye Zero UV 10, 11 & 12 Zero UV Round in Black, White & Leopard 13. Black Gold Rimmed Zero UV 14. Round Oversized Black Zero UV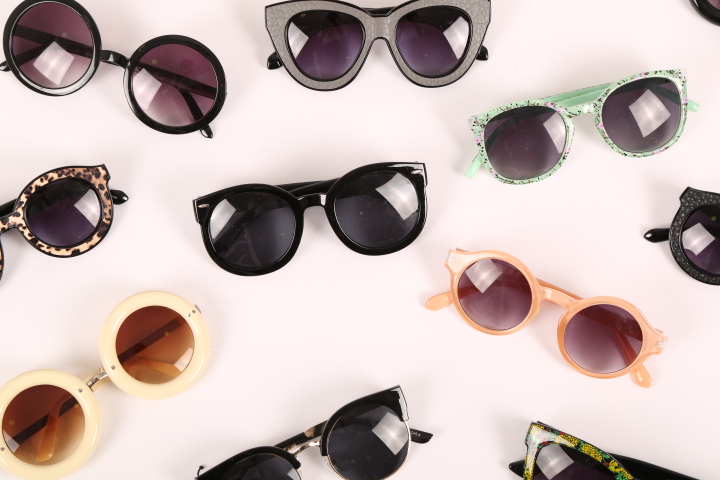 My absolute favourite style are these right here. I have been wearing them for years and have gone through dozens of pairs – I've lost them, had friends love them so much that they 'disappear' and a couple pairs broke because I wear them that often. I have them in every single colour and on most-days, these will be my go-to choice. So many of you ask about these sunglasses, so here they are! I know Karen Walker have a beautiful version too, which I will buy one day, just haven't yet gotten around to it! Hope this inspired you to pull on some shades this weekend or shop some of my favourites. Any sunglasses secrets I should know? What are your go-to brands? I consider my collection a carefully curated one, so any tips or good shopping spots – will be very appreciated. Hope the sun is shining wherever you are!