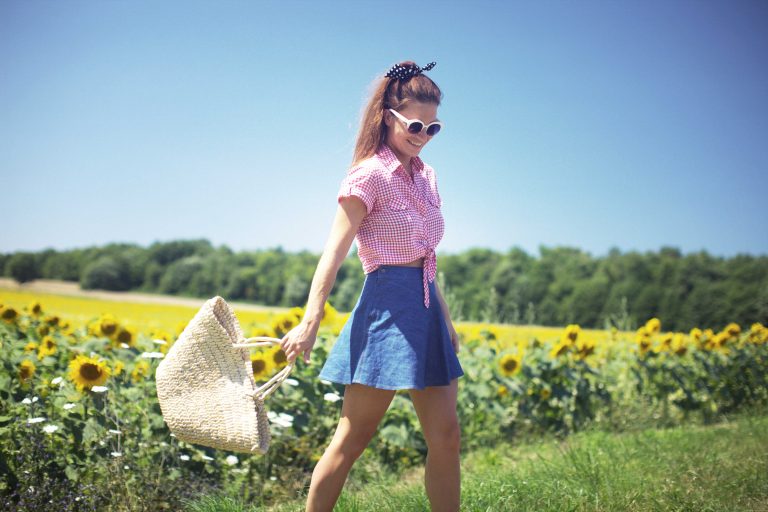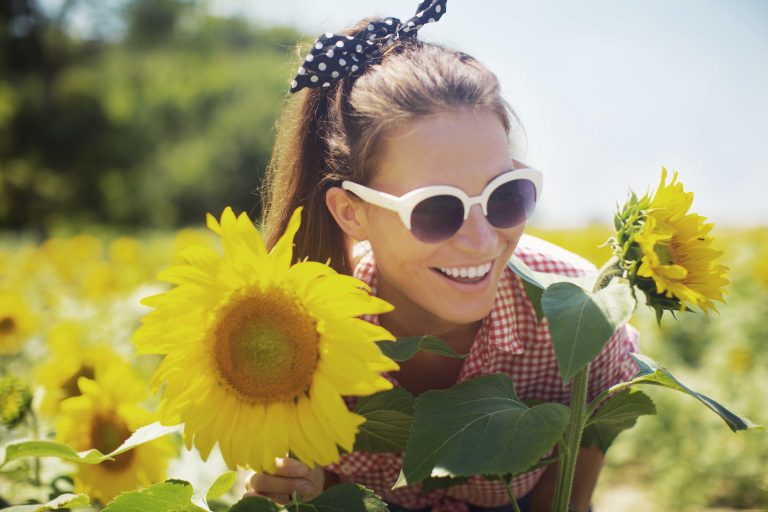 What I'm Wearing: Vintage Gingham Blouse, Chicwish Skirt, Damart Straw Bag, Fashion Pills Sunglasses & Primark Heels
Earlier this week, Haleigh & I began a weeklong roadtrip through France, our first stop was a tiny, privately owned village called Linières-Bouton located in the Loire Valley – a pastoral paradise I quickly fell in love with (more on this magical spot very soon). Under scorching summer skies, cruising in the car, I was blown away by the first sunflower field we came across – but I soon learnt that this region is brimming with them. So imagine my delight when one became two fields and then they seemed to roll on forever, an infinity of sunflowers smiling at the sun. Truly a magical sight. And so in true bucolic spirit, I threw on some gingham & denim, and off we went to the nearest field to capture some memories next to huge happy families of my favourite flower.
As I'm on vacation right now until August 1st, blogging will be a little sporadic – but be sure to keep up with me on instagram, where I have been documenting my trip as often as I can (& whenever I can find wifi). Happy weekend to you girls! Big love for you all.