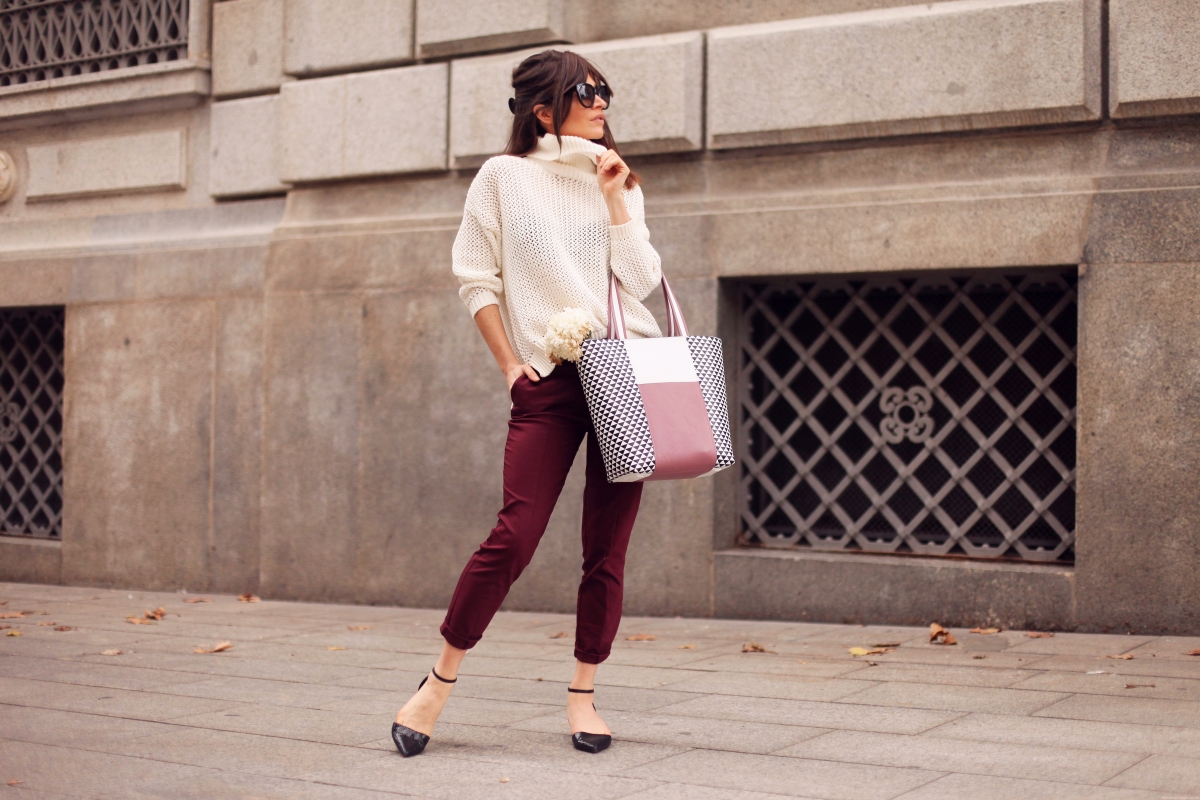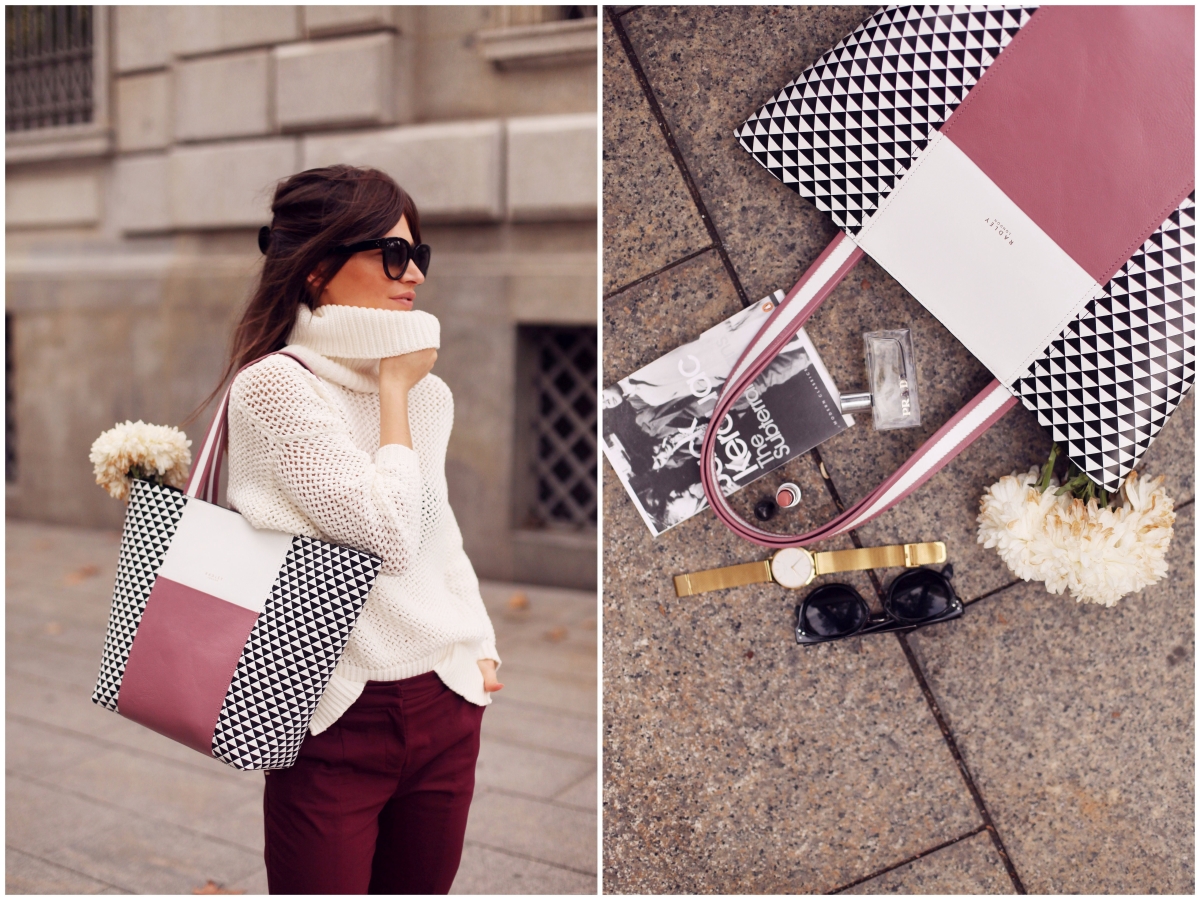 ---
---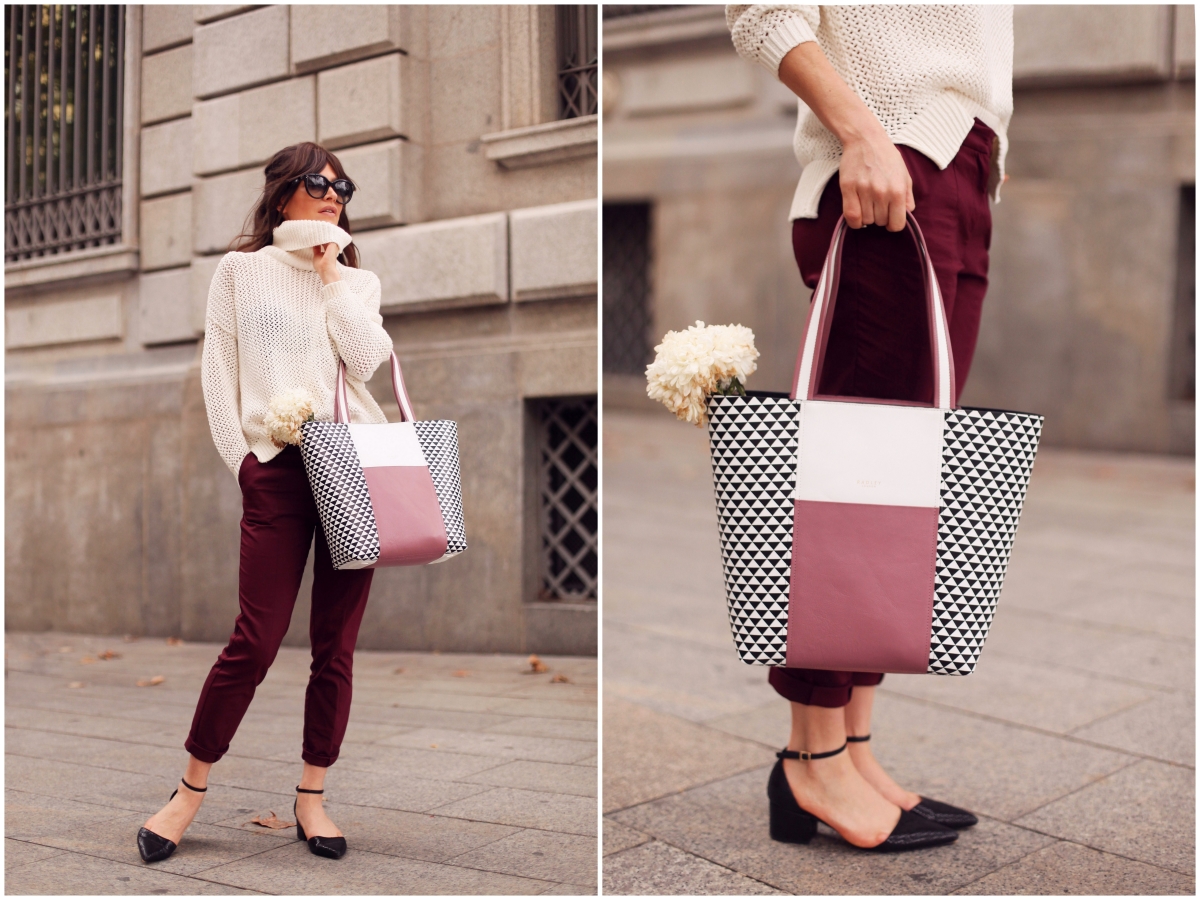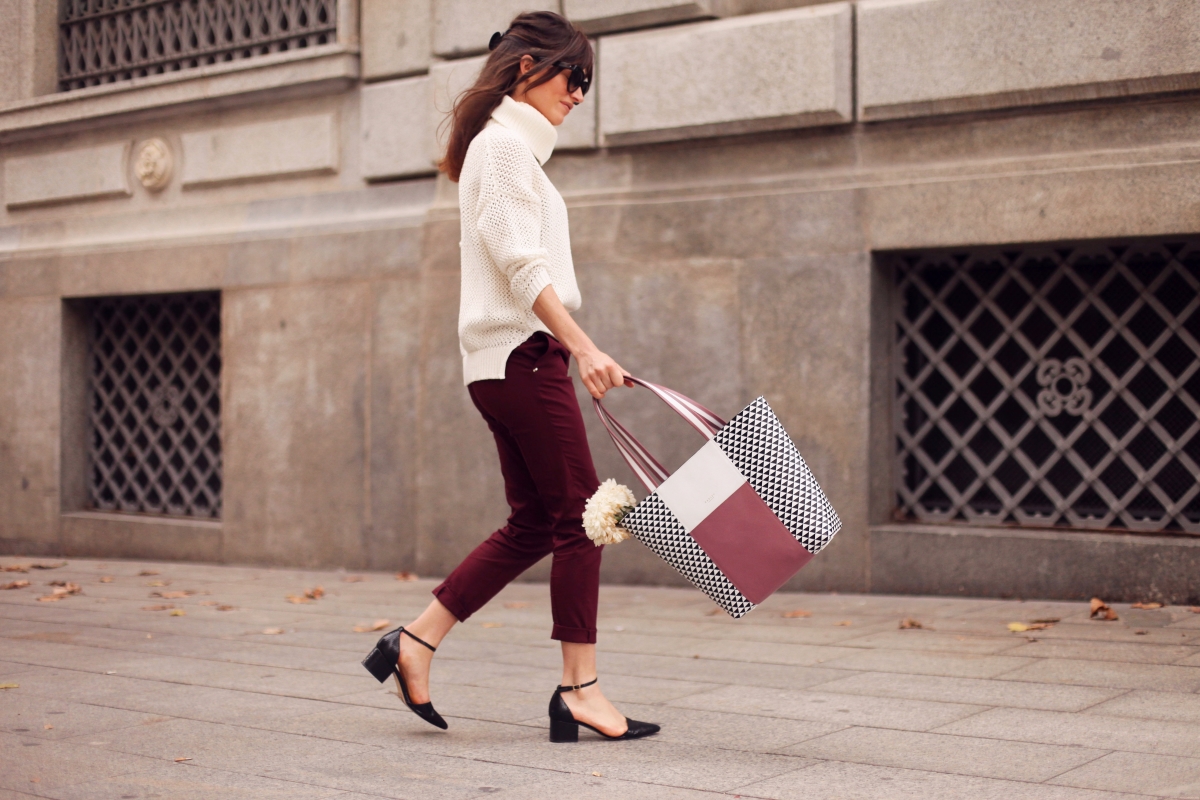 A bag, I have lots, but that is far from breaking news. We all as women have at least a few. And oh how we fill them, I cram and stuff and hoard all kinds of unexpected things into mine, happily carrying a crazy collection on my shoulder everyday. For one, I am always buying flowers but never planning my purchases, so there they stay, petals peeping out, browning because I've not yet gone home to place them in water. Then there is the book or two I hold in hopes that instead of my phone I will leaf through one of them.
More receipts than cash, always. 3 credit cards never in my wallet but instead, nestled at the very bottom of my bag, making every purchase I make a wrestle. A watch I never wear and lipliner I apply more times a day than I'd like to admit. Leaves I find on the streets that flakes into tiny pieces in the pockets. Notes I scribble to myself and then flick into the jumble of my bag, like 'find rose gold bedside lamp' or 'remember to avoid caffeine after 3' or ' look into kite surfing classes' or 'write a poem about that muffin you ate by yourself at that cafe at 7 am' and so forth. I can never find my keys but I can easily unearth a lonely pearl earring as I fumble outside my front door.
Bags, they have life, don't you agree? Our version of a kangaroo's pouch, the tent we pitch upon our shoulders where we keep our essentials or even simply an extension of our arms, providing space for all the things we can't carry with our two hands. And mine they are crammed full, even the ones collecting dust in my wardrobe are still scattered with metro tickets and to do lists from months or even years long past. I like this. I love unearthing all these trivial memories from moments I would have forgotten. And as for my shoulder swinging today? I had the honour of styling my favourite tote from the Radley x Jonathan Saunders capsule collection. Biba can fit inside this one, (most of my reasoning for choosing this model) so can my forever wilting flowers as well as a dozen other useless things I deem compulsory for a jaunt around Barcelona. I had 3 shades of the same lipstick stuck in the pocket of this bag. As well as a note reminding myself to stop and pick up a few more of this same shade of lipstick. How ridiculous. It is the interior of my bag that truly exposes the messy, chaotic person I so terribly try to hide.