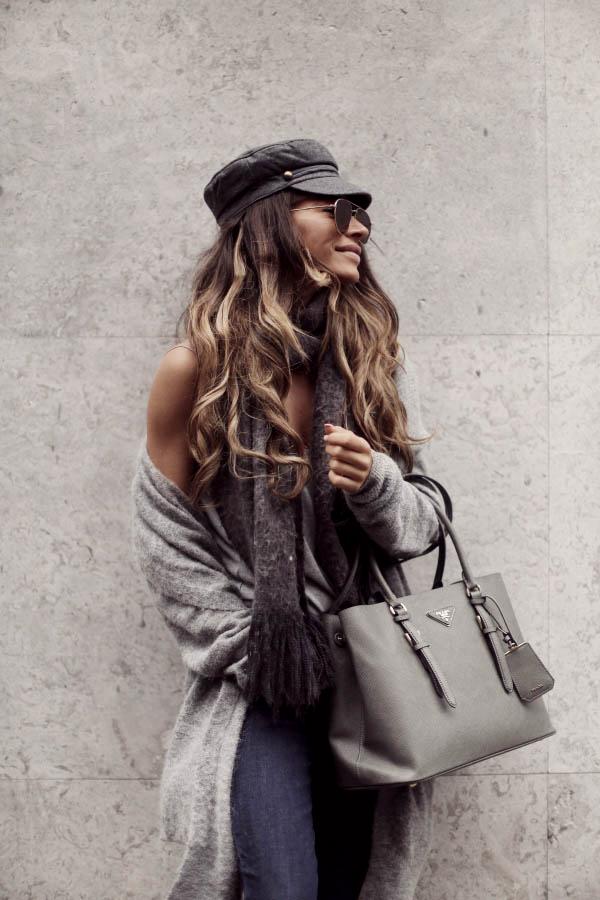 sighing for the weather
Feeling feelings is tiring and this grey, wet weather drags on like a dripping faucet I can't turn off. I don't have any complaints, I'm just lethargic from all the emotions that swoop through me in varying intensities. I think we all as women know the feeling. Nor am I unhappy, but after a week of hosting, my house crammed with family from afar, it feels too quiet here. I even miss the air mattress that deflated a little each day in my walk in wardrobe, shuffling the sheets and lone pillow aside to search for a pair of shoes was a tiny inconvenience that I would strangely like to have back. For the time ever my entire coffee mug collection was used on a daily basis, my dishwasher has never been so heavily loaded. So, yes, my little home has an echo now. Biba even seems despondent without the constant stream of affection that came her way for 7 days straight. All in all, I am happy to have such a vibrant loving family and in that luck lies a solace like no other. It's been an entire 10 days since my last blog post mostly because the puffy raincoats I've been piling on don't make for interesting content, but then this hat I bought on sale for 16 euros arrived and with it an inkling of inspiration to trade my water resistant layers for soft greys. It wasn't long until they were soggy in this drizzle, but it was a good excuse to take shelter for a 4th cup of coffee.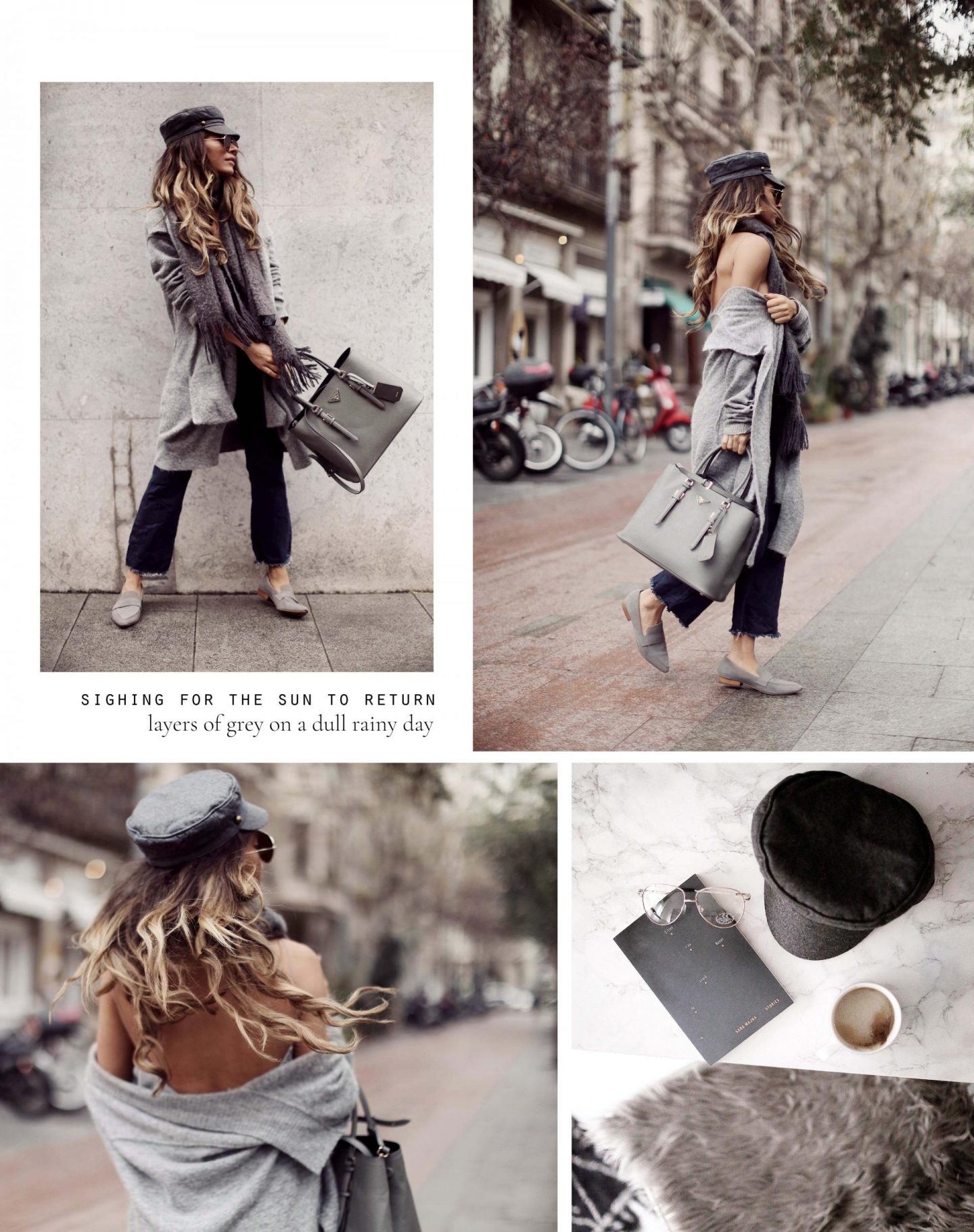 ---
---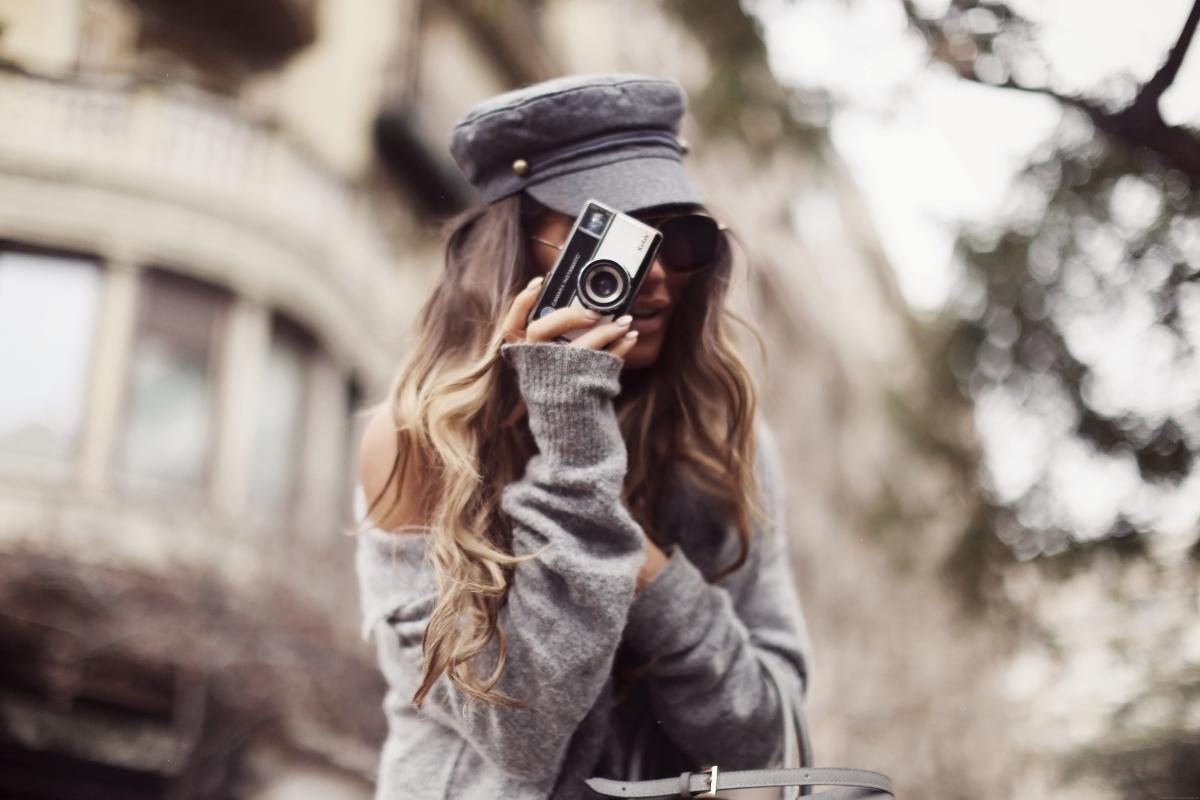 I am certain that the only true advantage for winter is that coffee tastes better, everything else dulls, the skies, energy levels and even my skin… My forehead is a mountain range of wrinkles these days, I suppose that is what almost 30 does to a face. I enjoy the lines around my eyes, they are crevises deep with laughter but my forehead? Am I frowning too much, concentrating too hard, squinting intensely? I have no idea but I bought a new sort of cap instead of botox. I'm not ready to sacrifice my facial expressions just yet. But I will halt all these very vain worries and leave you with the suggestion of a new hat instead. Coffee and books too offer the much needed distraction we women need from our physical appearance.