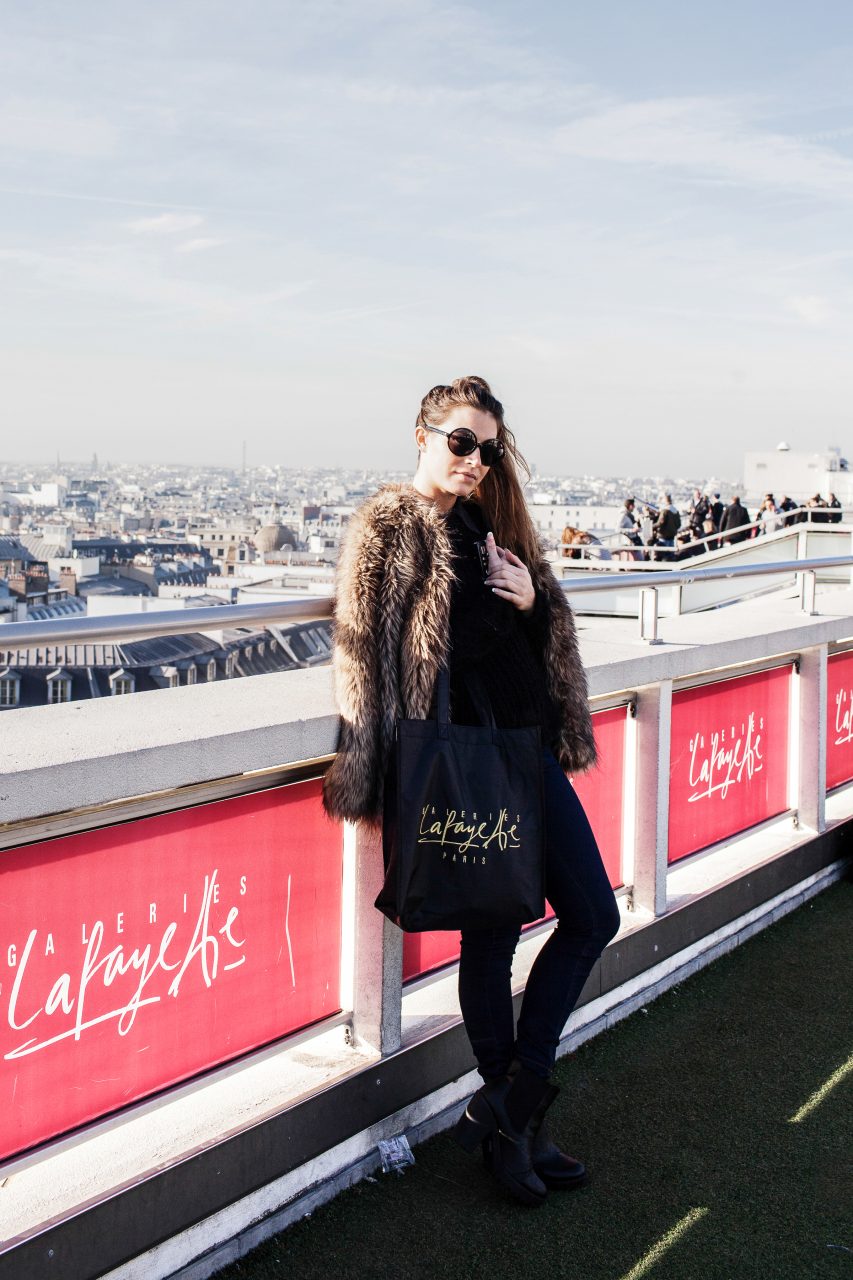 Earlier this week, I was invited by Atout France on a shopping tour of Galeries Lafayette. For those of you who are unfamiliar, Galerie Lafayette is the department store of Paris – opened over 100 years ago, its gorgeous interior is as iconic as the Eiffel Tower. It was fascinating to learn more about this Parisian shopping mecca – and at such a lovely time too, the holiday season is their speciality – Christmas decoration planning takes 10 months of the year! Not to mention, its a great place to go to get into the festive spirit, the interior is totally decked out for the holidays. Its pretty magical!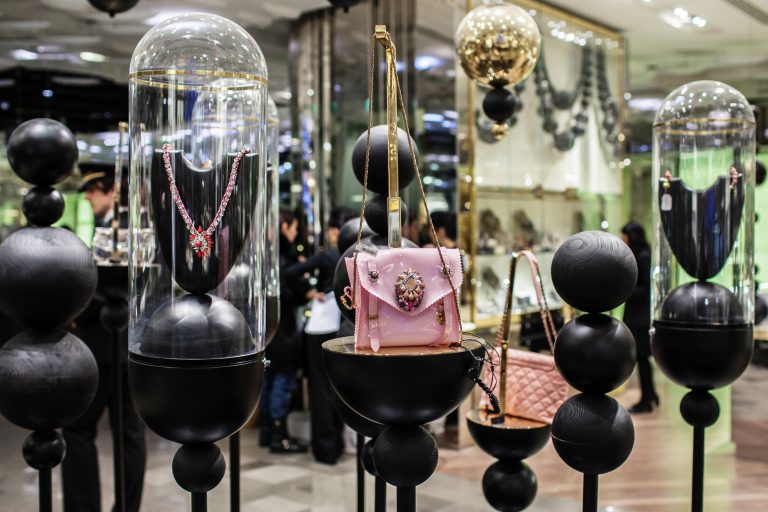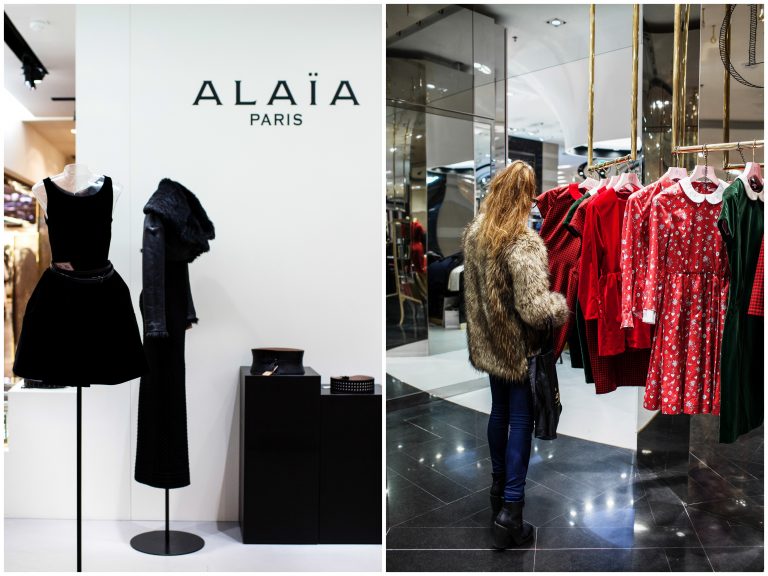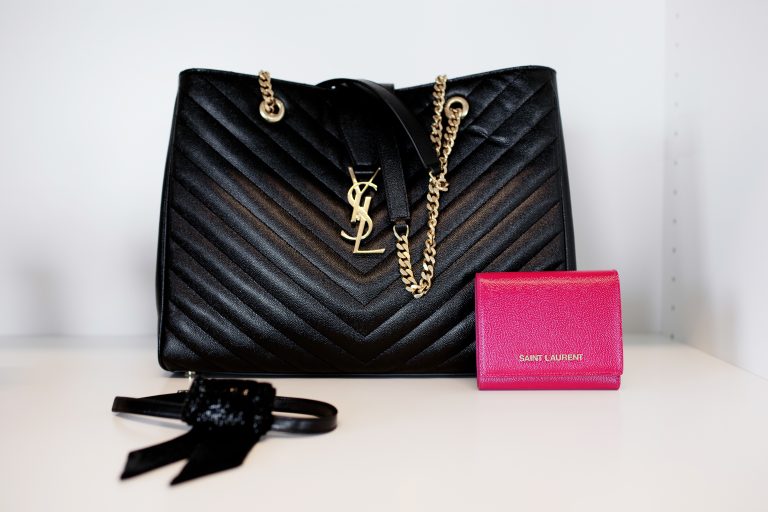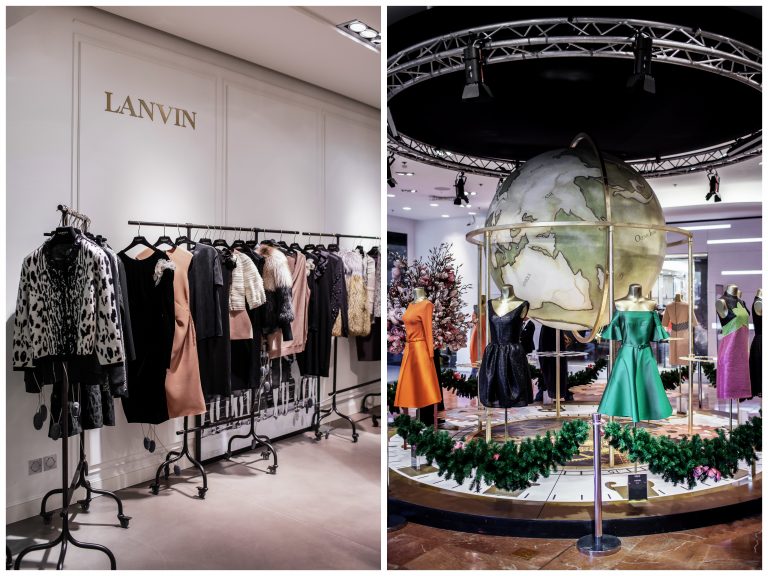 Naturally, the clothes were my main focus – from a visual merchandising point of view, Galeries Lafayette absolutely kill it. I live very close to the store, which means I always get a good look at their window displays. I couldn't help but touch and lust after everything, especially the Alaia and Olympia Le Tan displays! I'll always remember the first time I came to Galeries Lafayette – it was for my 16th birthday trip to Paris. I was in total awe – and its actually where I bought my first ever designer shoes, a pair of Chanel sneakers.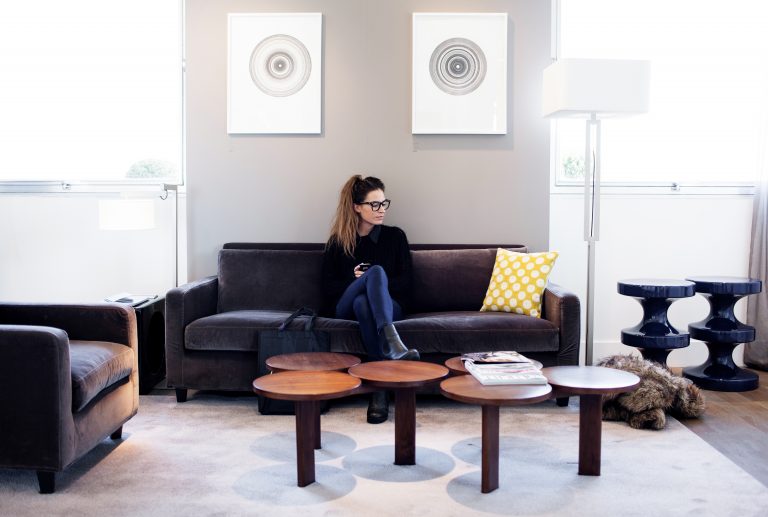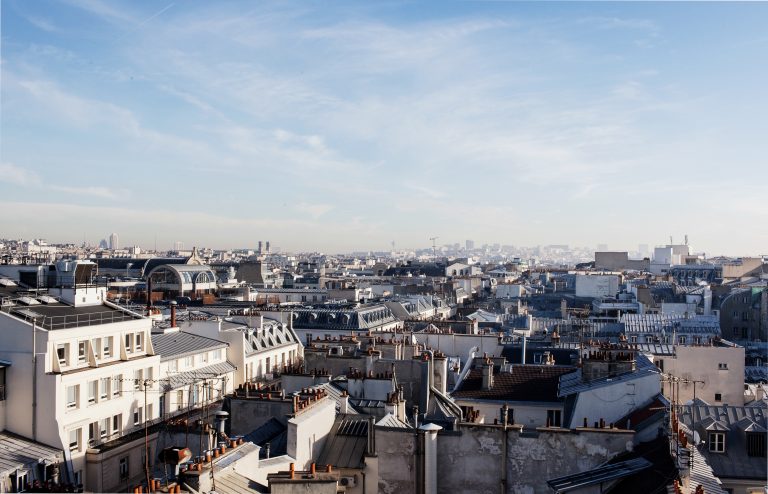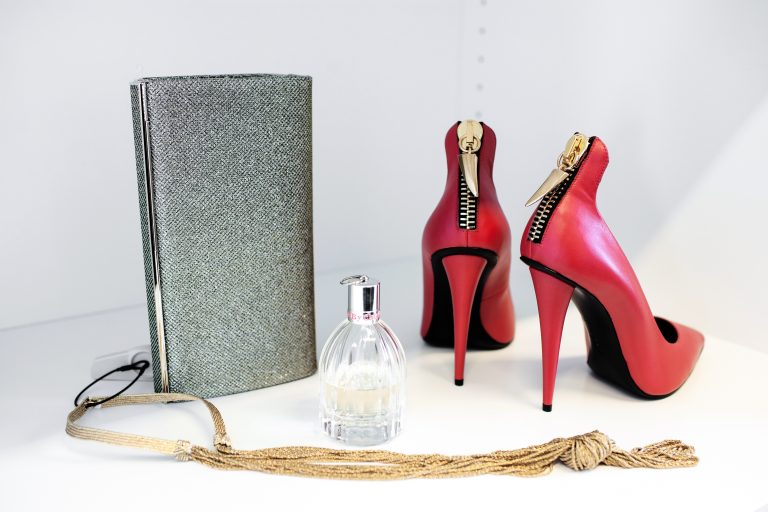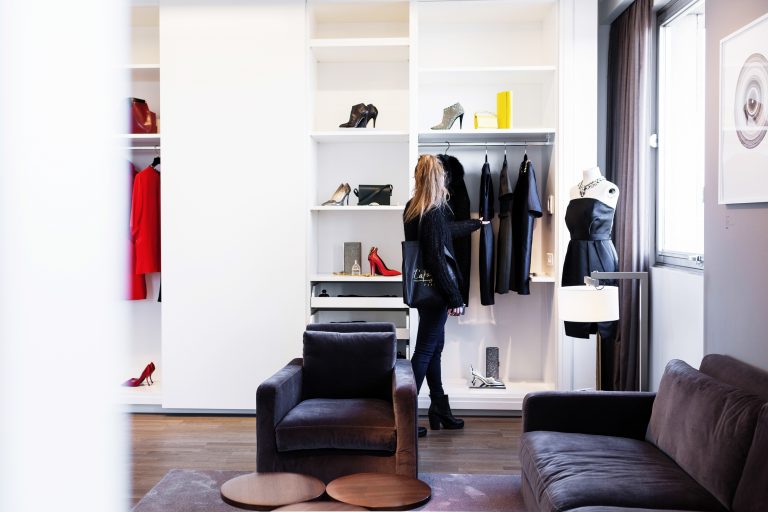 My favourite part of the tour was the private VIP shopping salon – this is where celebrities and princesses come for their Galeries Lafayette experience. Its basically a super slick, huge apartment – complete with kitchen (and a fridge full of champagne) sofas and a huge balcony with a breathtaking view of the city. I'm not a fan of crowds, so this method of shopping really appeals to me – basically you can have whatever you like brought up to the suite and can try it on, relax and drink some bubbly. The suite has a super cosy feel about it too – with books and candles everywhere plus a spa room – I couldn't help but feel envious of the lucky customers who get to shop from up here in this heaven!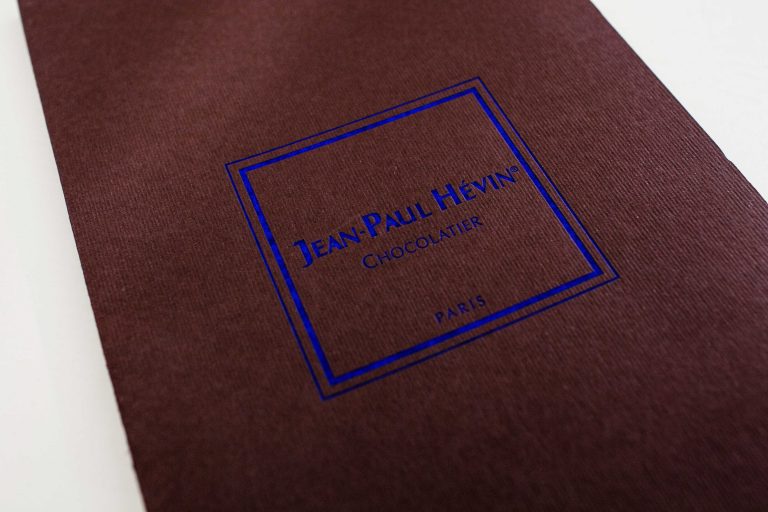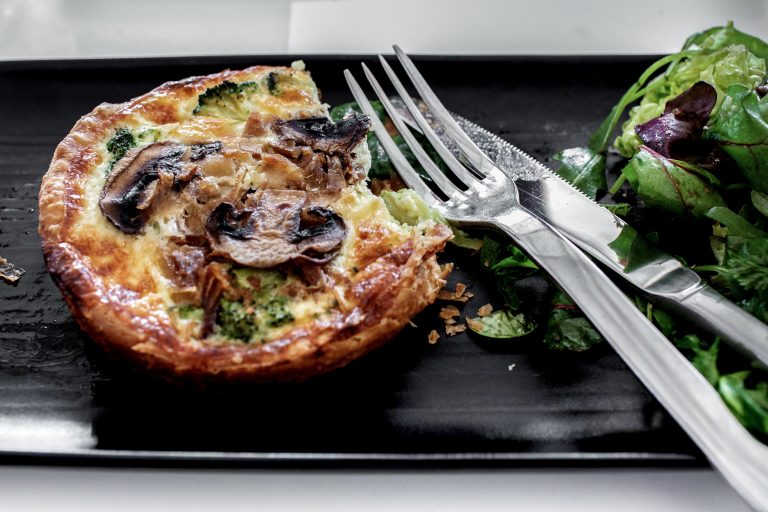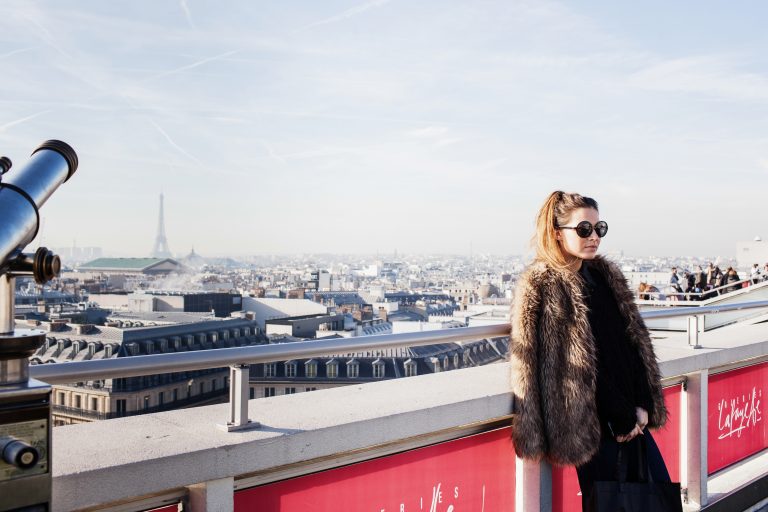 We concluded our tour with lunch in the sky – having the Eiffel Tower in view is always the perfect way to enjoy just about anything, especially delicious food. Galeries Lafayette have dozens of food choices – with all types of restaurants dotted all over their store, they strive to please the very varied tastes of their incredibly international clientele. We ate at the Jean-Paul Hévin pop-up restaurant – the department store collaborate with culinary personalities on temporary restaurants every 6 months or so. Hévin is a world renowned chocolatier and so especially for Christmas, he developed a menu with Galeries Lafayette. The food was delicious, christmas-themed and the hot chocolate was to die for! After lunch, I wandered around the shop for a little while, taking some time to pick up christmas presents for my family. It was a super fun day, and I'm already planning on going back to browse over the weekend! Huge thanks to the Galeries Lafayette team and Atout France for such a great experience! Photos: Claire Plush