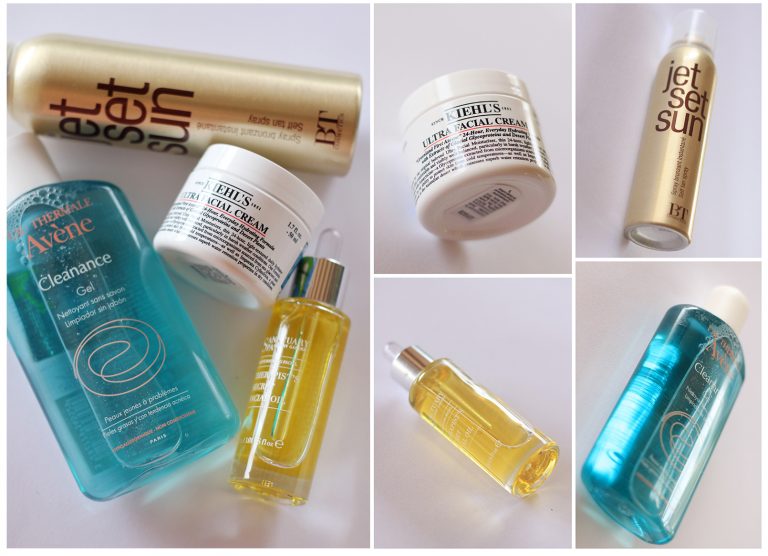 I'm not much of a cosmetics girl – I am one of those annoying people that believe the food you eat is far more important to your skin's health than a bunch of expensive beauty products. If your skin is feeling a little dry, munch on some avocados and nothing gives you a better glow than a good dose of citrus. Saying that, there are some products I love and use on a daily basis that help keep my skin clean, moisturized and glowing. I am so often asked about my skincare regime so I thought I'd finally share it with you here, only problem is its so incredibly basic and thus, probably a little boring!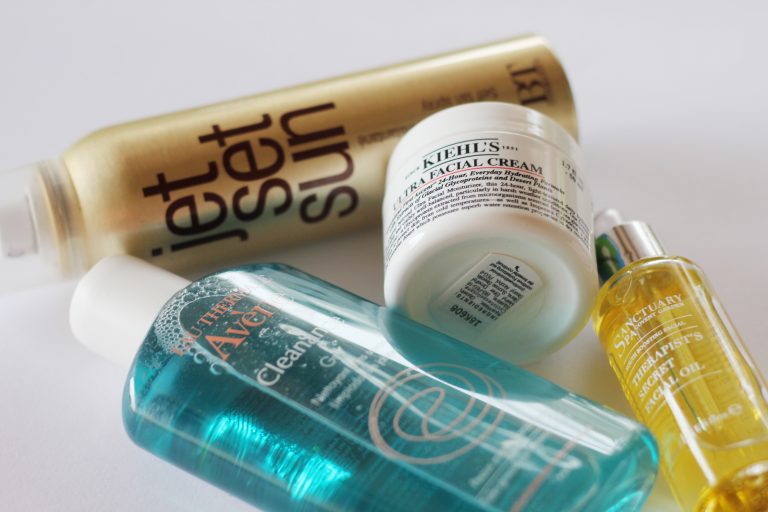 1. Avène Cleanance Cleaning Gel : The gel is soap-free, made with thermal spring water and has been around for decades. Avène is somewhat of a cosmetic constitution in Paris, their products are also totally scent free. I'm not a fan of heavily scented facial cleansers, all the chemicals scare me. I'll use this twice daily, once in the morning and just before bed. I've stayed loyal to the Cleanance Gel for about two years now and my skin is pretty much always blemish free.
2. Kiehl's Ultra Facial Cream: The only facial cream you will ever need, I promise. Does just what it says it will…completely hydrates your skin in one application without feeling greasy. It absorbs super quickly too, which I love. I hate waiting for my moisturizer to dry before applying my makeup. A 50ml jar is about 24 euros – but it usually lasts me for at least 3 months, you only need the smallest amount.
3. Sanctuary Therapist's Secret Facial Oil: This stuff is heaven, honestly. Its like a little bottle of spa treatment without the extortionate price. I apply 2 or 3 drops of this to my face every night before bed. Its basically a mix of 3 pure oils: sunflower, jojoba & wheatgerm – all rich in vitamin E, which keeps your skin plump and dewy. Another version I like to use is the Clarins Lotus Face Treatment Oil, and usually a little easier to find as Sanctuary is only really available in the UK.
4. Jet Set Sun Tanning Mist: Ok girls, I confess, I love fake tan. My addiction comes and goes, but it usually hits 'suspiciously-bronzed-it must be fake' level around this time of year when my real summer tan has pretty much totally faded. I've tried a lot of different brands, and when I say a lot, I mean practically every type on the market. This mist is one of my favourites, it is incredibly lightweight and sort of rubs off very naturally/subtly, avoiding that horrendous patchy skin that is associated with fake tan. Only problem is that Jet Set Sun isn't very widely available yet, its stocked mostly at French pharmacies. For those of you not in France, I also highly recommend the St Tropez Tanning Mist – an essential brand for all you fellow fake tan aficionados.