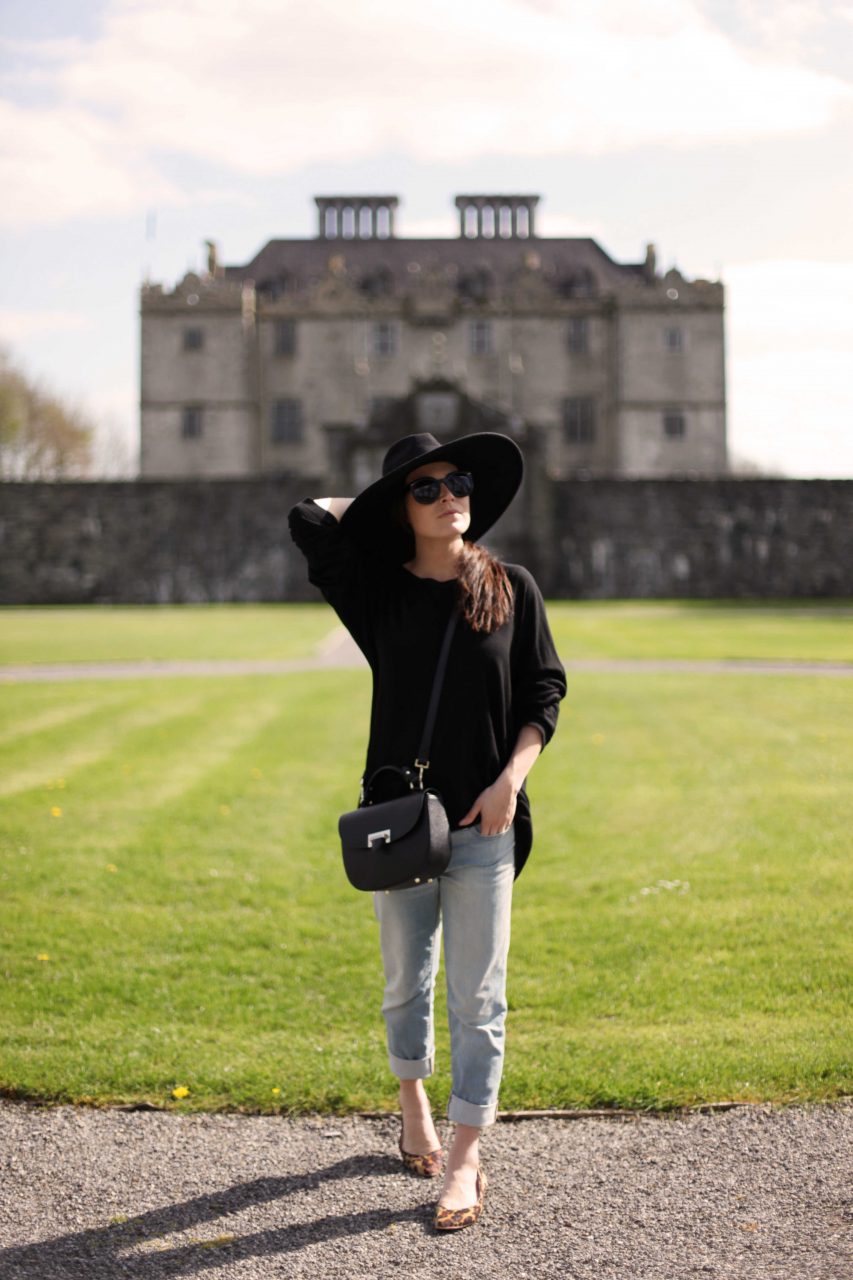 So as you know, I went on an adventure through Ireland over the last 10 days – we went everywhere, by car, by foot, by train, and I stayed in a total of 6 different hotels over the course of my trip. Everyday was a new discovery, especially when we went cruising through the west midlands, spontaneously stopping off when a sight or building caught our eye. And with my new 5D constantly on my shoulder, I snapped a lot of photos along the way – and ofcourse, I had to share some of my favourites with you.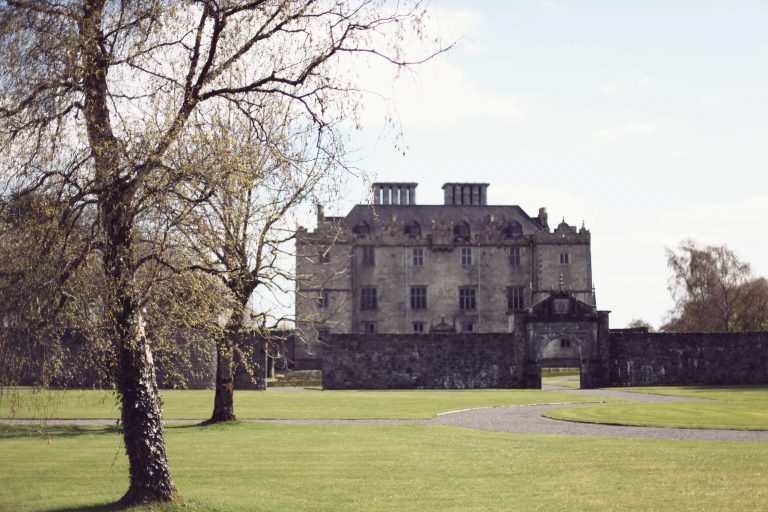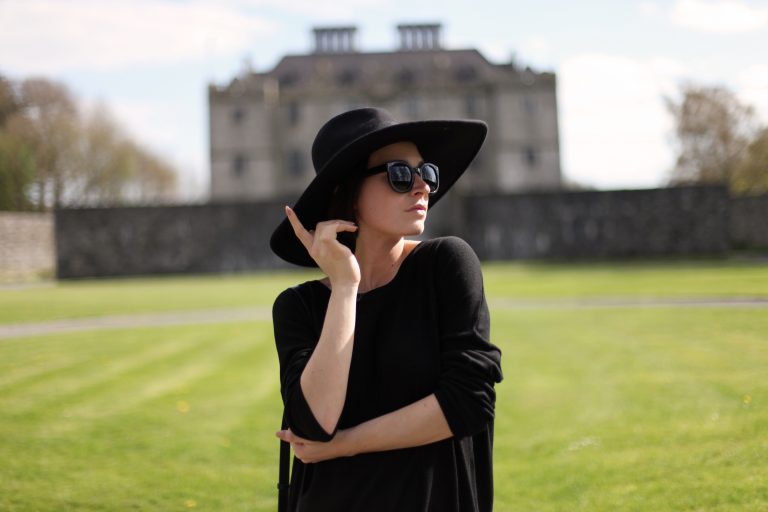 I saw photos of Portumna castle online and instantly knew I wanted to see it – I love the grandeur of the building and fields that surround this gorgeously ancient piece of architecture. Little did I know that several Frassy readers actually live in the town of Portumna, which was so awesome for me! I was actually a little overwhelmed by how many girls in Ireland were familiar with Frassy, it made me feel so honoured – especially as the Irish are a nationality I truly adore.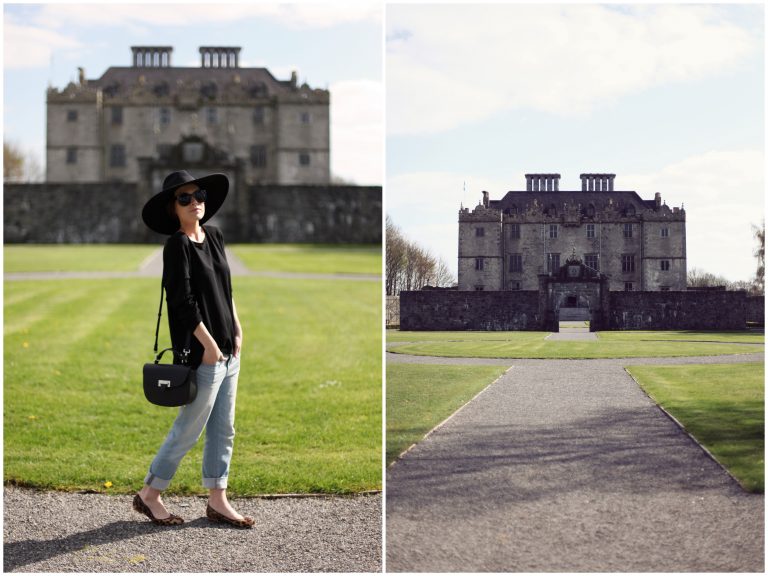 Wearing: Primark Sweater, Gap Jeans, La Paire Leopard Flats, Zara Hat & Aspinal Bag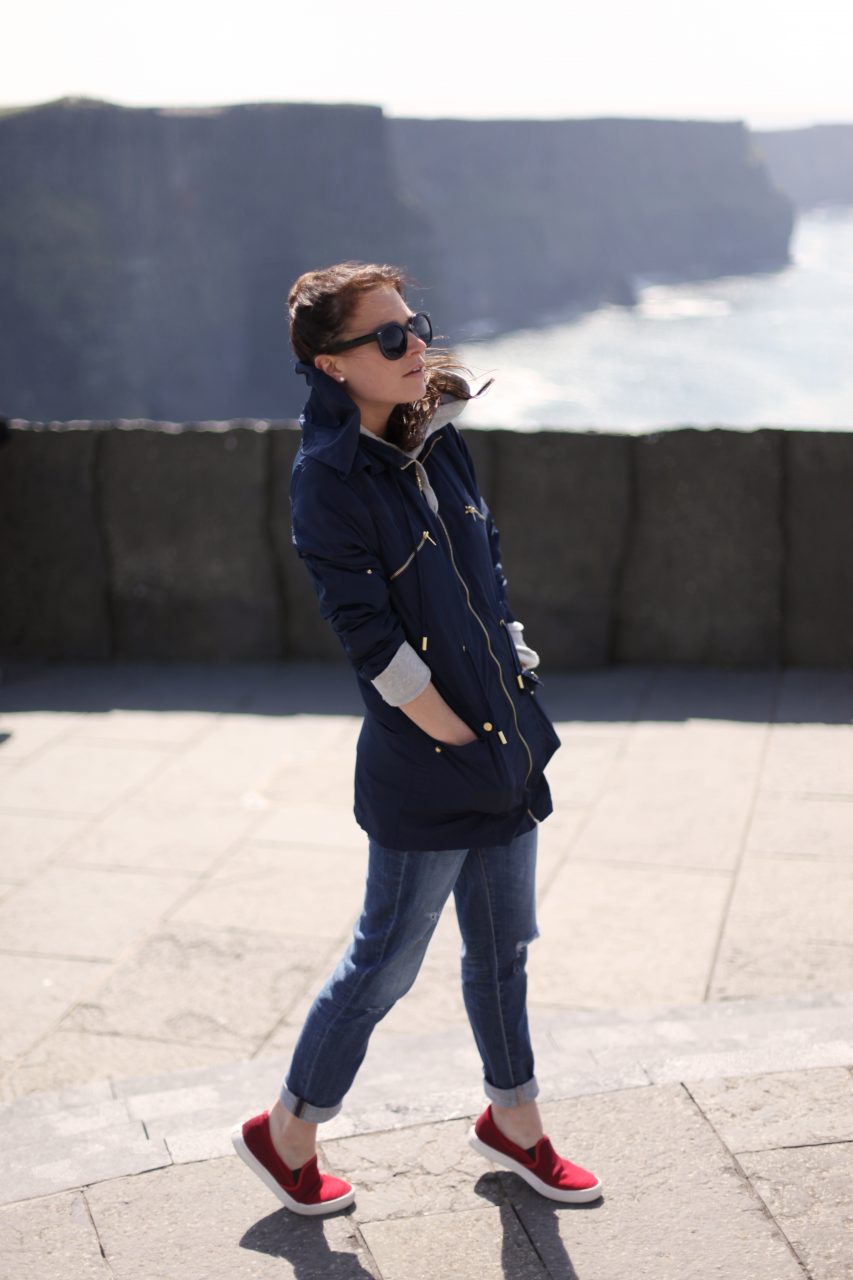 We drove a total of 5 hours (okay, a few GPS mishaps meant we got majorly lost in the middle of nowhere) to get to the Cliffs of Moher. But wow, this was my absolute favourite spot I saw. Incredibly invigorating with breathtaking views of the most majestic cliffs I have ever seen. We hiked up and up, taking it all in and with the fierce wind coming off the North Atlantic, it was therapeutic in a way I can't adequately convey to you.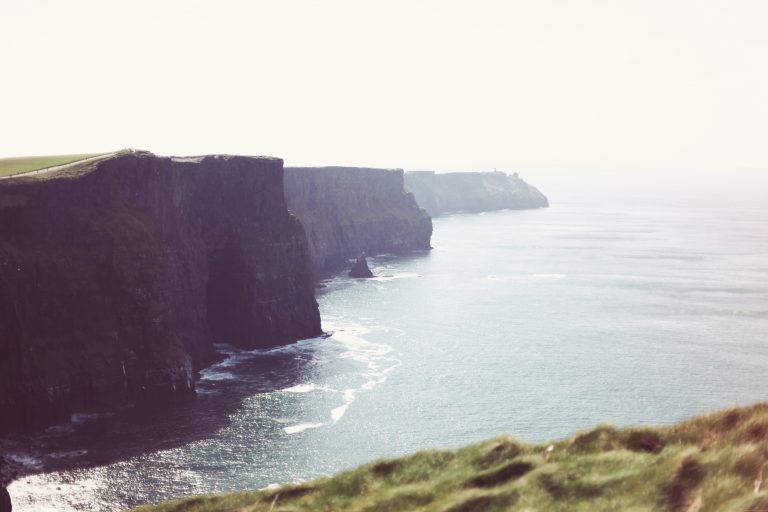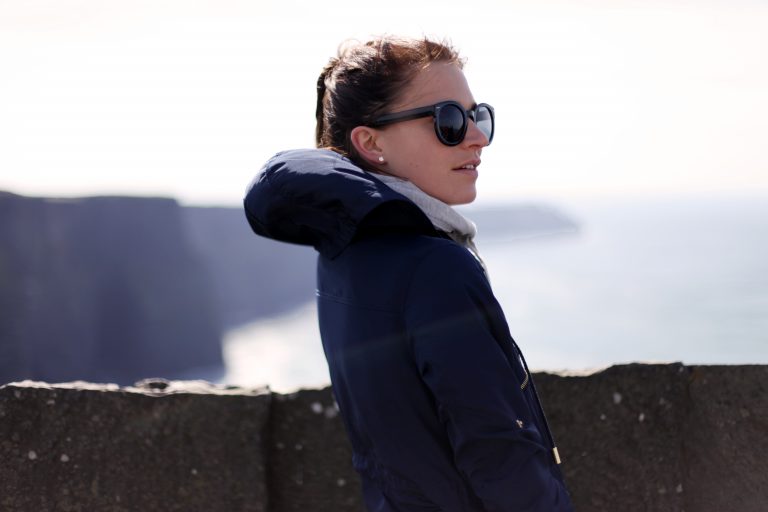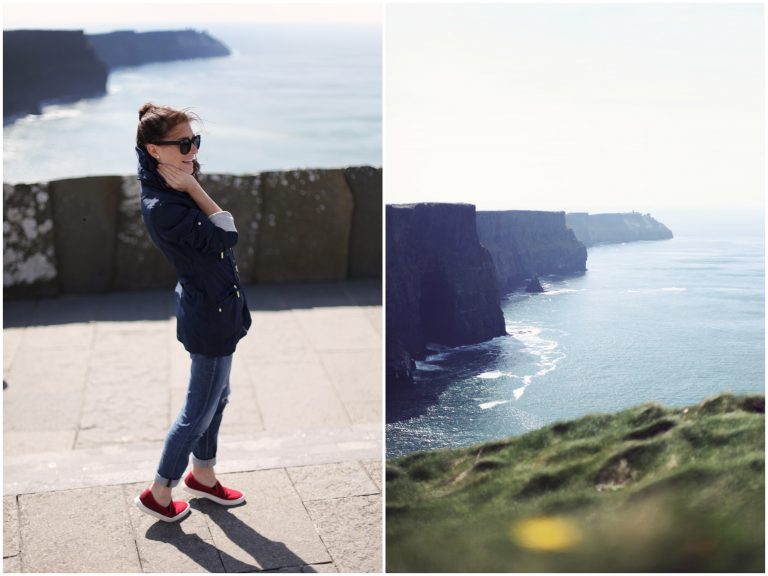 Wearing: Primark Navy Parka, AG Jeans, United Nude Slip Ons & Zero UV Sunglasses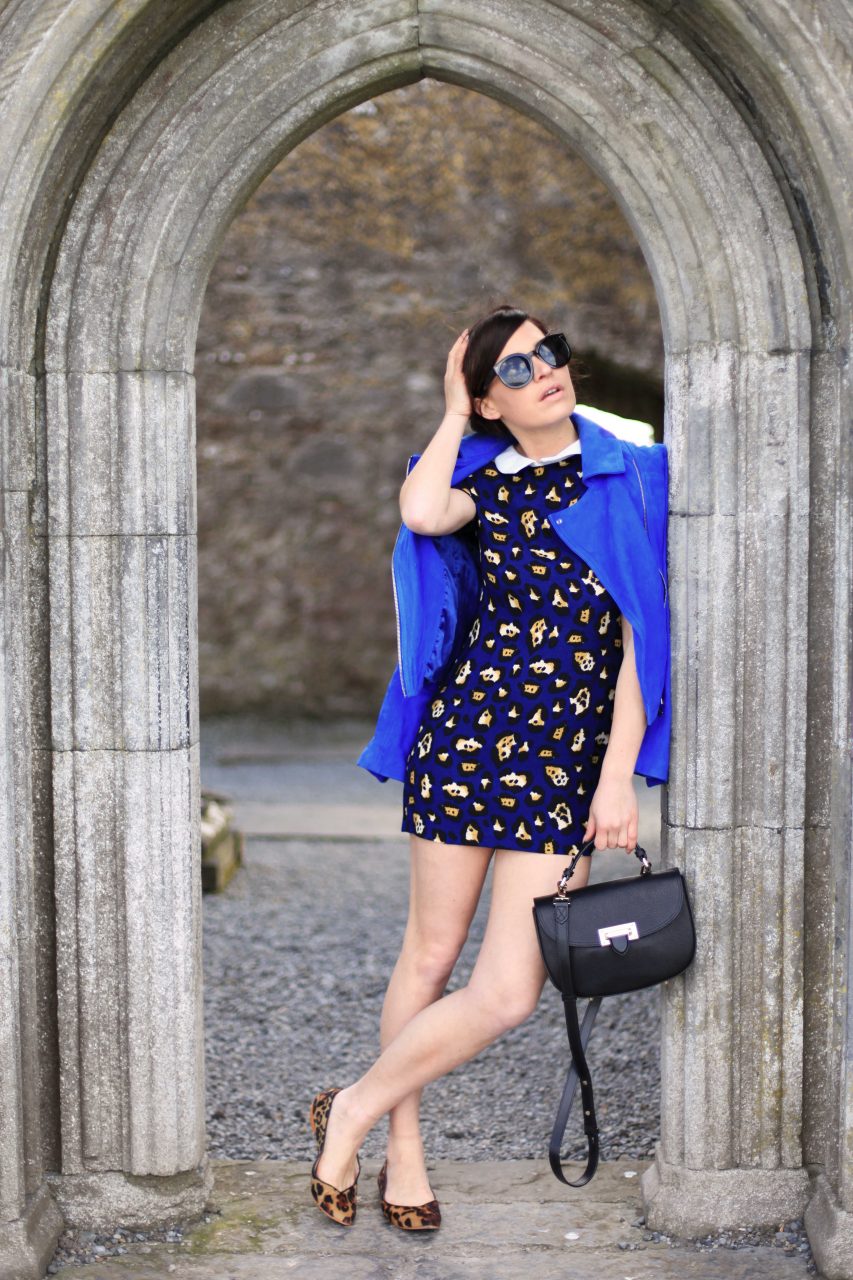 Clonmacnoise was a place I remember vividly from my childhood years living in Ireland. My family & I rented river boats for long weekends and on one of our trips, we ventured up to this old graveyard and ended up adopting a stray dog who jumped on our boat. It was nostalgic coming back, its such a serene spot and luckily, there were very few people around when we re-explored Clonmacnoise. After walking around for a good few hours, we drank tea and ate raisin loaf to our heart's content in a cosy cafe nearby. It was a perfect day!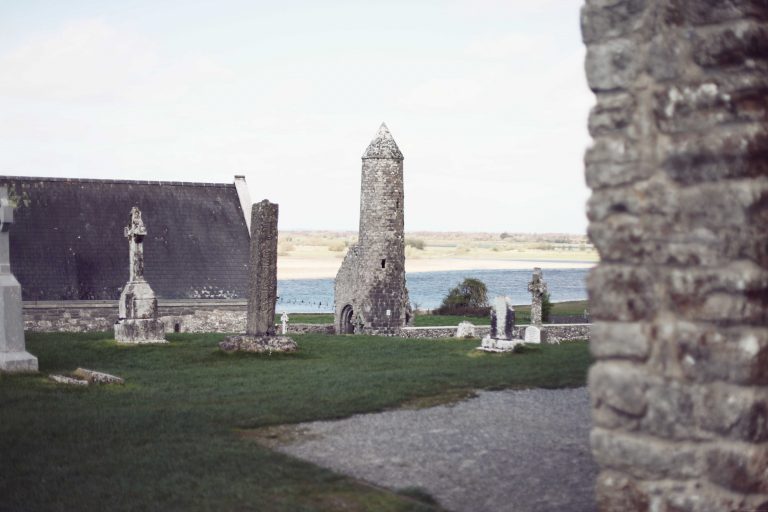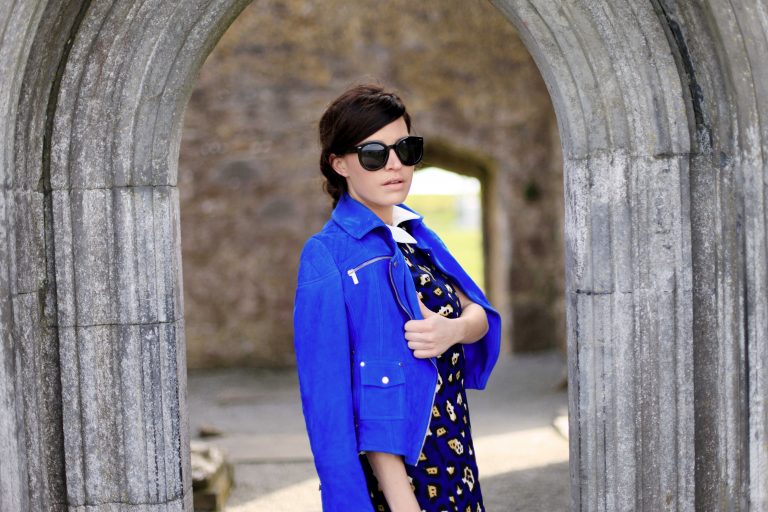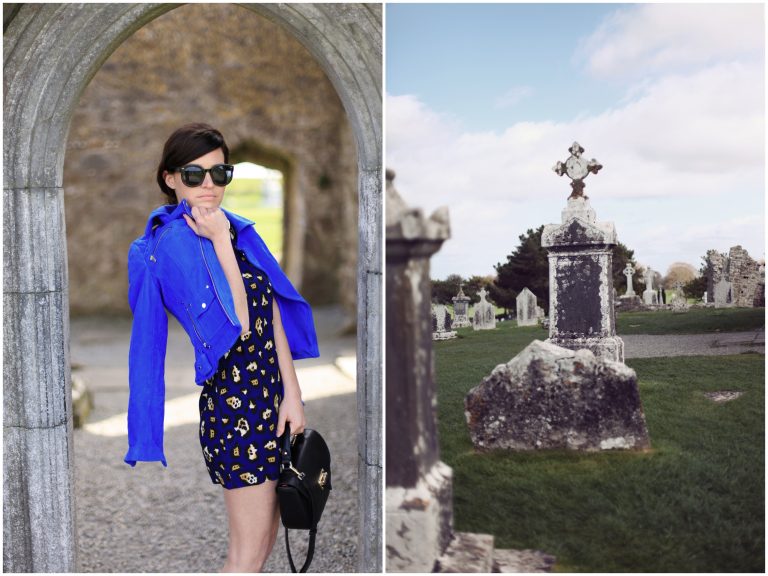 Wearing: OTR Leopard Dress, Karen Millen Suede Jacket, La Paire Leopard Flats & Aspinal Bag