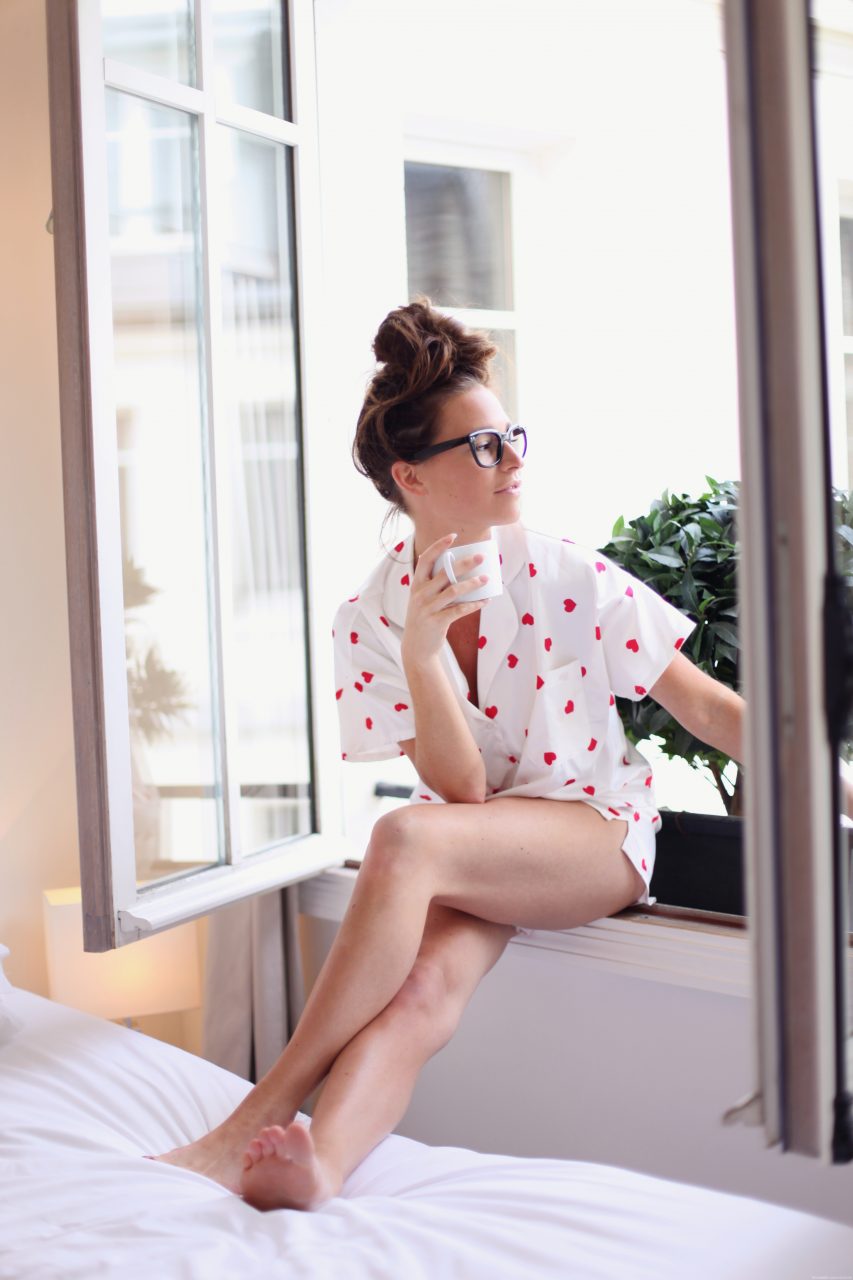 A few weeks ago, between work trips, I found some time to enjoy one of Habitat Parisien's apartments here in Paris. Located just off Place Vendôme, in the heart of everything luxurious and covetable on Rue Saint Honoré. A top floor apartment with stunning courtyard views and so sleek & modern, just the sort of home I love. Between cooking up meals and enjoying amble wardrobe space, I wanted to capture my typical Sunday morning. And what a perfect location to do so! Thanks to the wall-to-wall windows, the bedroom is deliciously sun soaked in the morning and with a bed so comfy, I could happily live in this one room, forever.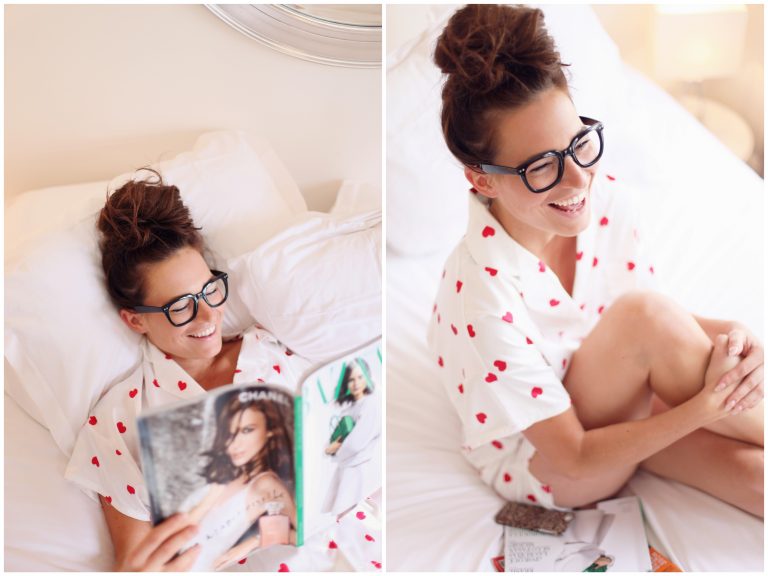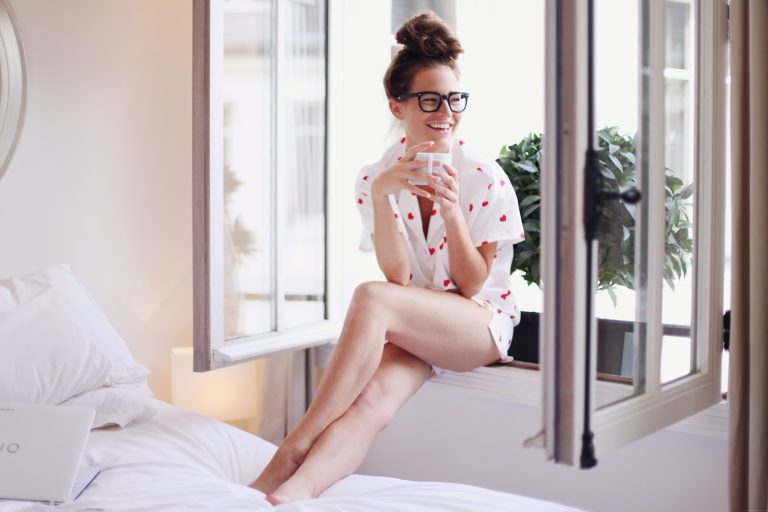 Sundays, I will stay in bed for as long as possible. I will find any lame excuse to stay put, like the importance of catching up on my magazine subscriptions or shopping online. I'll dash up for a cup of coffee but sprint back, mug-in-hand – and get right back down to doing sweet nothing. But girls, let's talk pyjamas. I'm obsessed with them and they always gotta match. I'm racking up quite a collection, my favourites are silky and button-up – like these heart print cuties from Forever 21. Boys don't tend to like them so much, but when have I ever dressed for the sake of a man?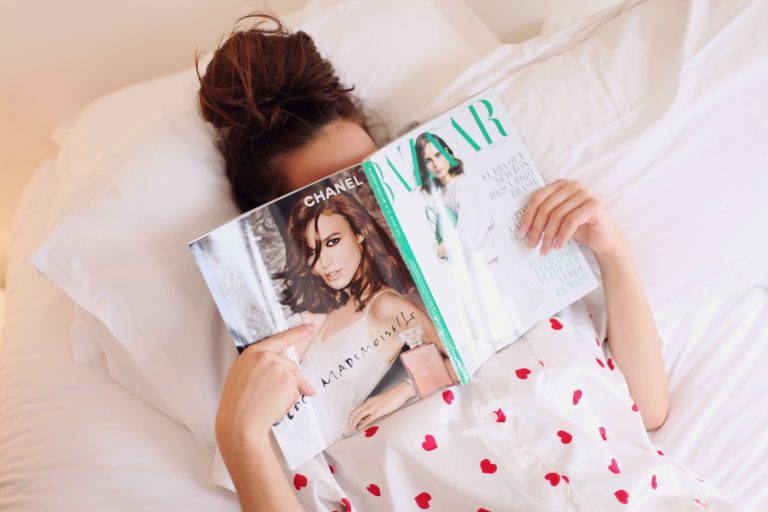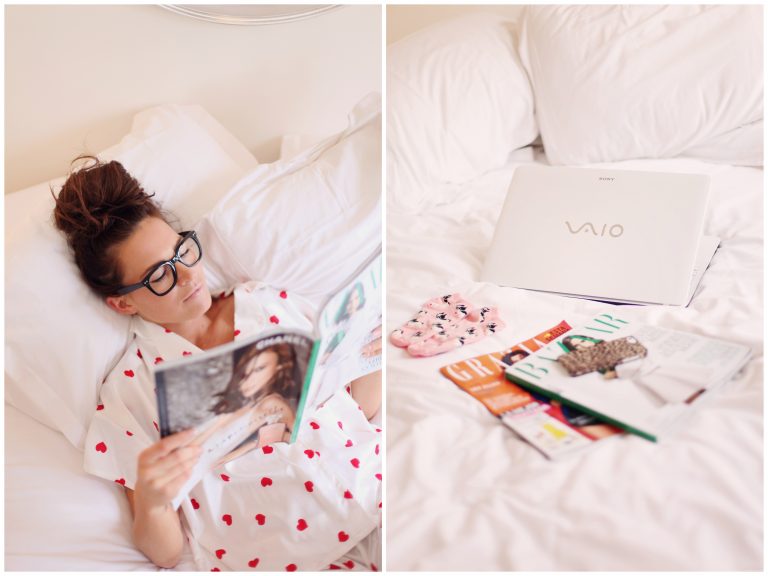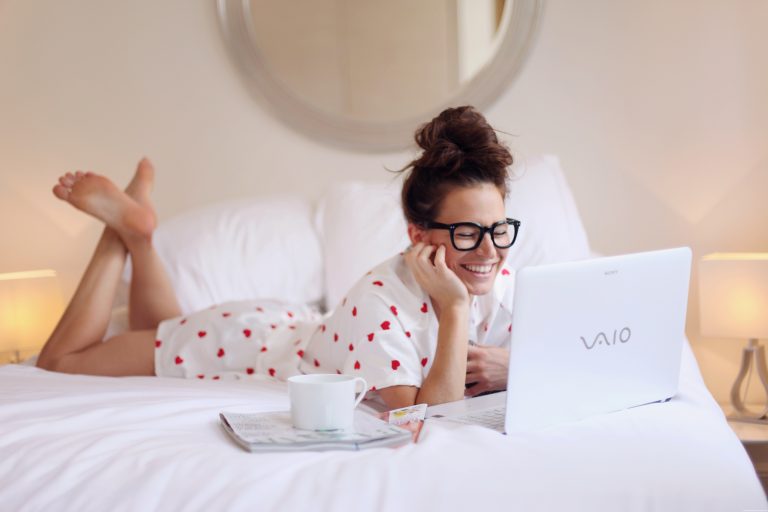 Needless to say I am pretty darn happy in bed – I think it was the caffeine that had me in fits of laughter. But then again, if I'm not laughing, I'm usually on the verge of doing so. I hope you girls are having a relaxing Sunday, and if you aren't still in bed, get back in! Relax & take it easy! Thanks again to Habitat Parisien for giving me such a magical home for a few days. I couldn't recommend their apartments enough, so much better than a hotel for your next Paris visit – go gawk at all their lovely properties here. More tomorrow!