Bouncing around europe – photos from here & there along the way
Life lately, let's see I went to Munich, then back to Paris, then over to Prague and after all that, I jumped a train to Berlin. From Berlin I flew back to Paris, spent Thanksgiving in the South of Spain and then back to Paris via Barcelona. So these photos are moments from all those places, here and there – snapped along the way. I was distracted during my travels and wasn't so focused on taking photos of my surroundings, preferring instead to just enjoy them – so these photos are a little sporadic, but I like it that way. As a blogger, there is a compulsion to capture everything, from your cappuccino to what shoes you might be wearing to your latest beauty purchase, and while I adore sharing with you girls, this constant need to be photographing everything, well, it can get a little exhausting. So it's nice to take a step away from the screens and just take life in and make real memories, rather than adding reels of photos to your camera roll. Hope you enjoy these!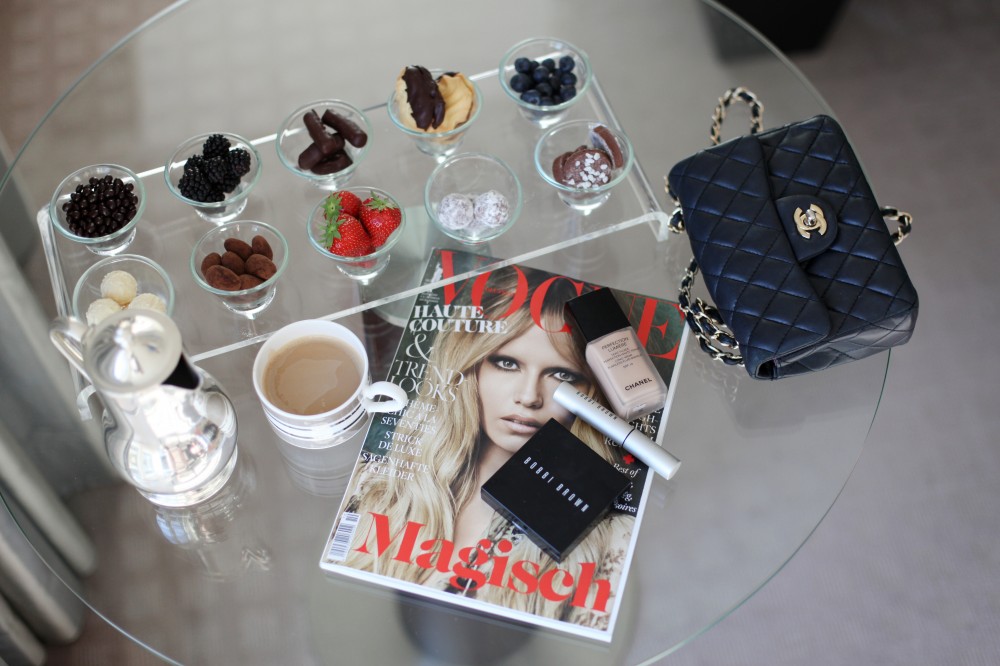 a pretty incredible morning spread compliments of the charles hotel in munich – a place I filled with wonderful memories in just a few days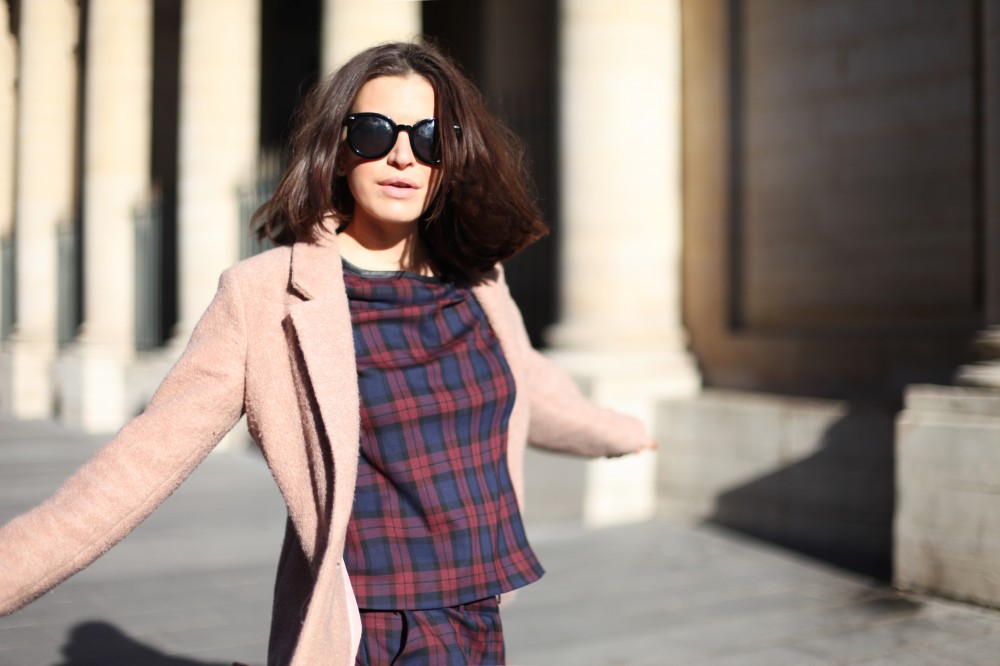 a moment of sun and a slight spin on boulevard saint germain wearing that double tartan i love from oasis and this camel coat I have worn incessantly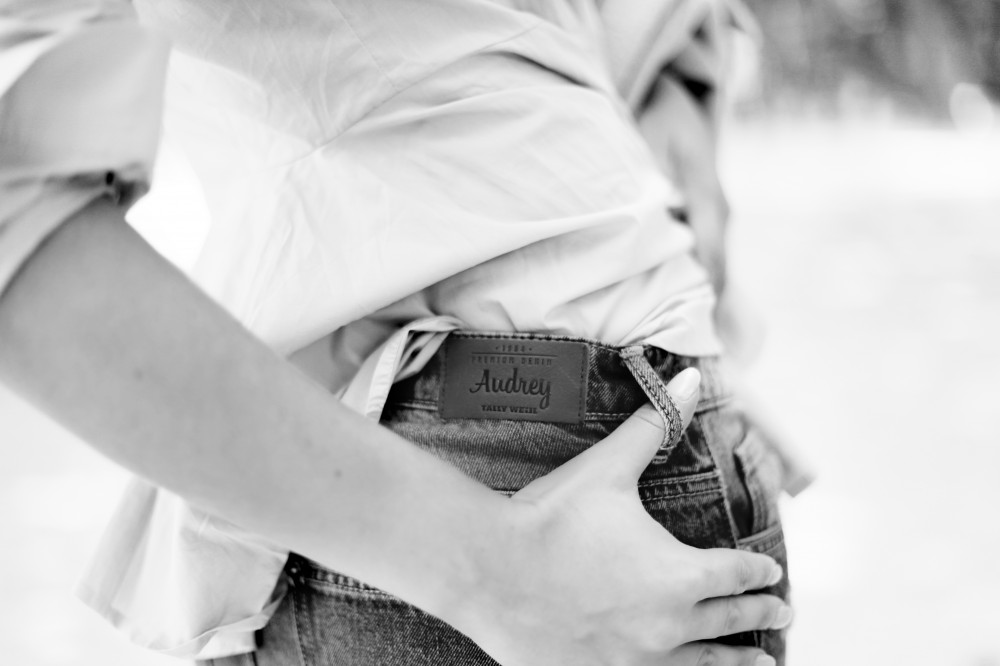 ironically, none of my boyfriends have ever been fond of any of my boyfriend jeans, but I adore their bagginess all the same, especially this tally weijl pair, that the brand kindly customized to say my name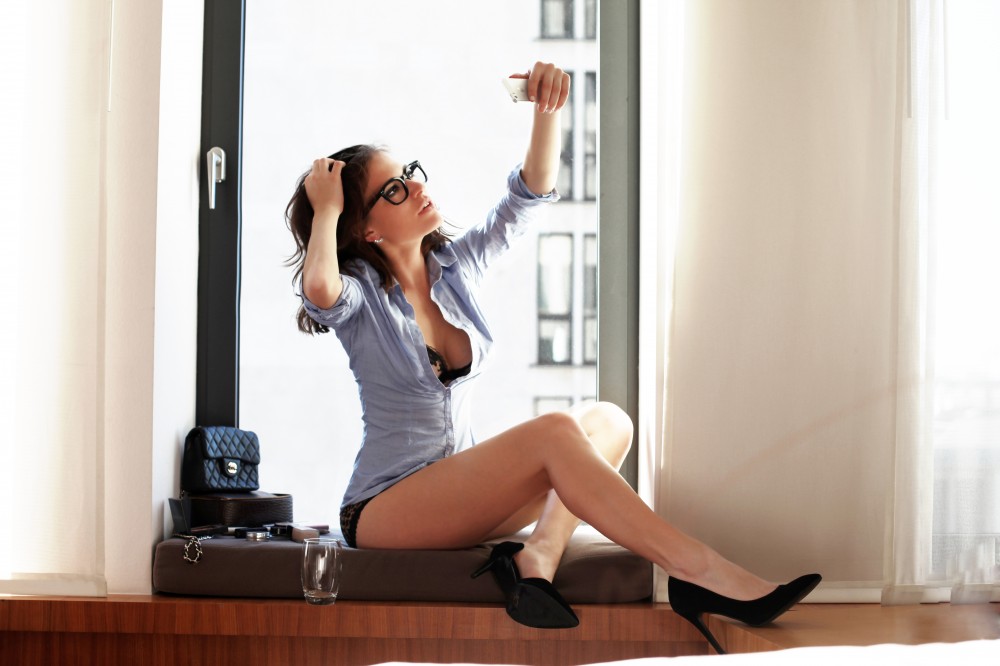 Tia Maria asked me to interpret one of their slogans, I chose 'always present your best selfie' and wore agent provocateur & not much else. photographed at the sofitel hotel in berlin – up on the 8th floor with stunning views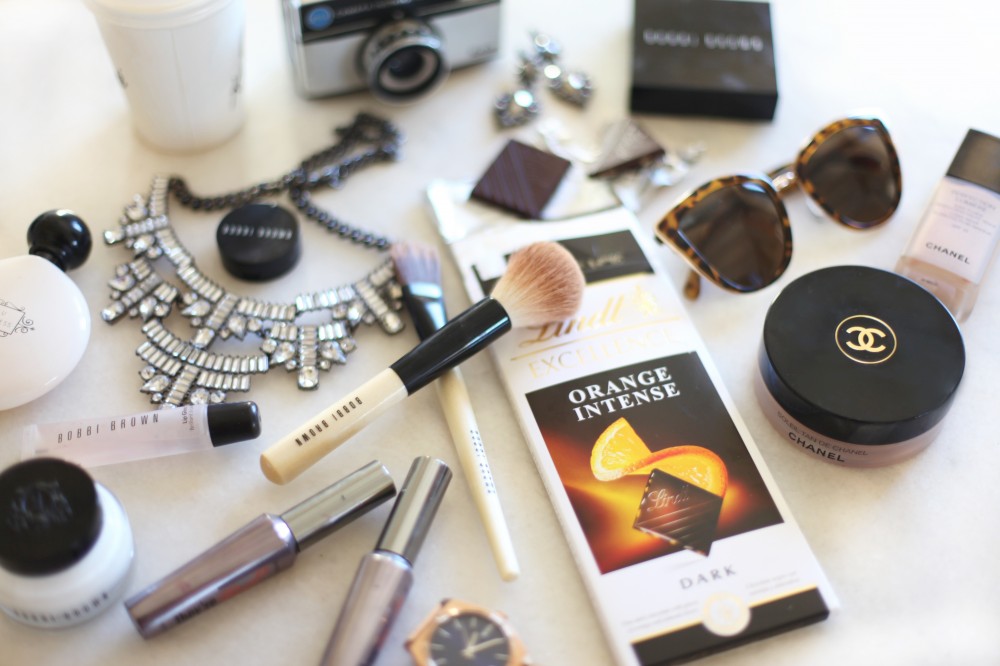 a treat yourself sunday, filled with pretty primark jewels, chanel and bobbi brown makeup, zero uv sunglasses & my favourite lindt chocolate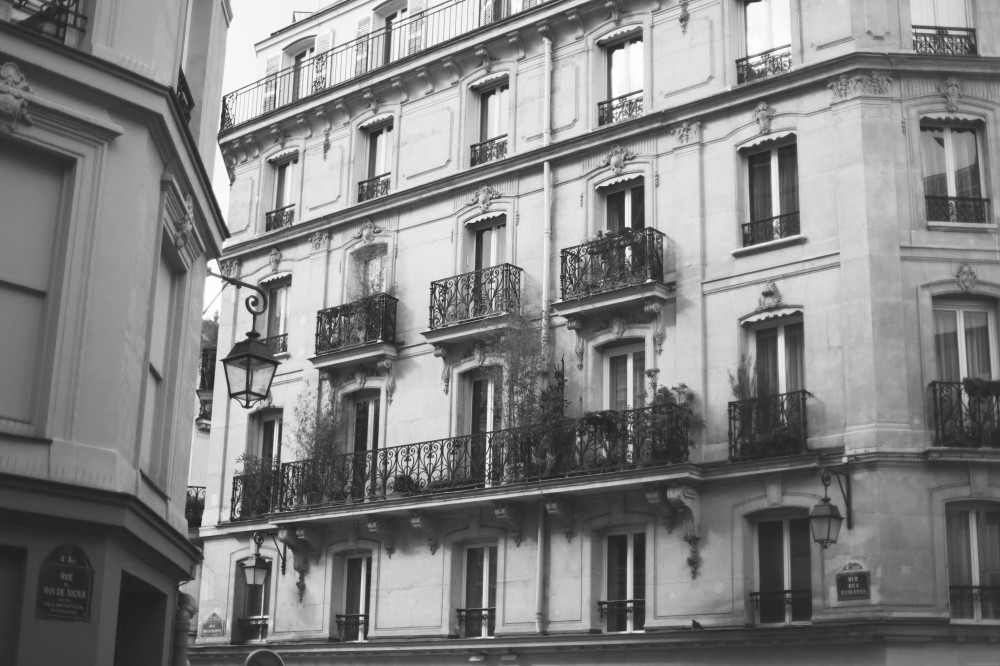 the only good thing about paris traffic is the view. my uber driver even kindly rolled down my window so i could snap this photo in the marais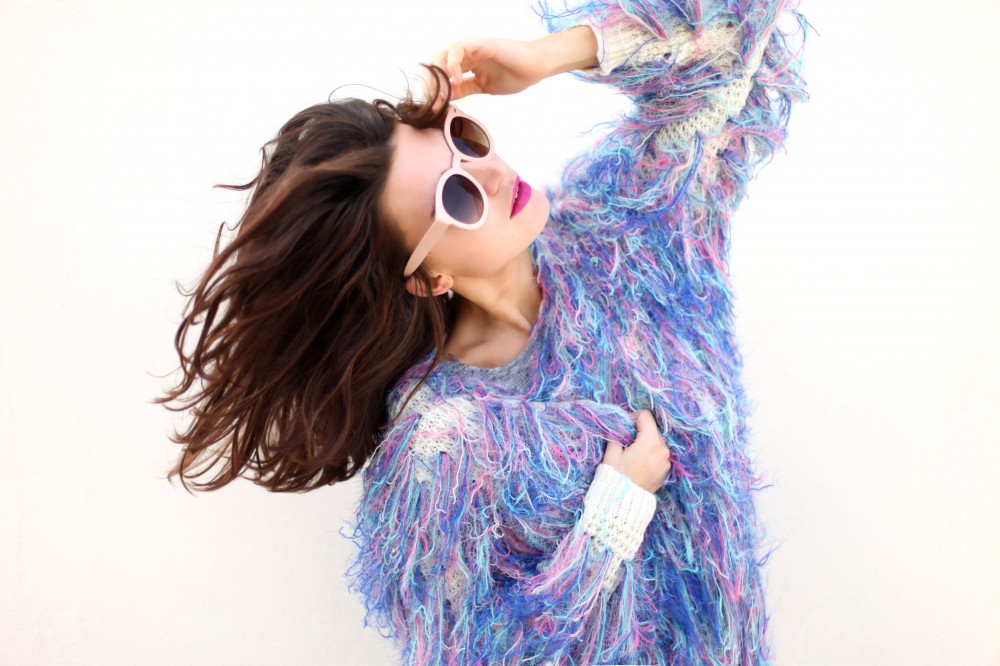 acting like a diva in this incredible pastel fluffy cardigan from meemee clothing – seriously the most wonderfully warm and shaggy knit ever!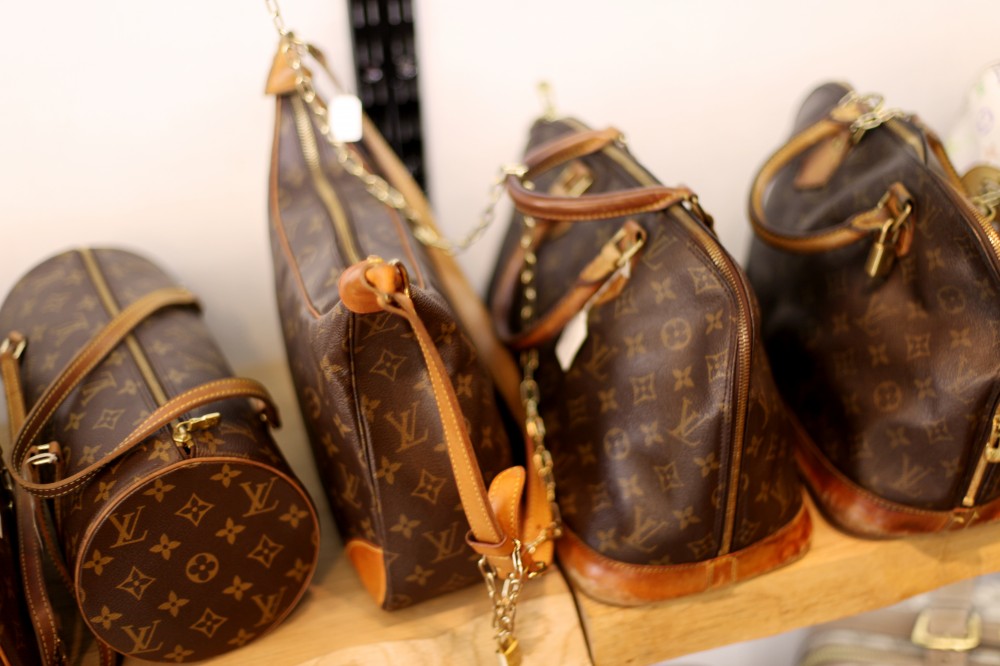 a family of louis vuittons I would love to call my own, spotted at a vintage store i wandered into somewhere in paris.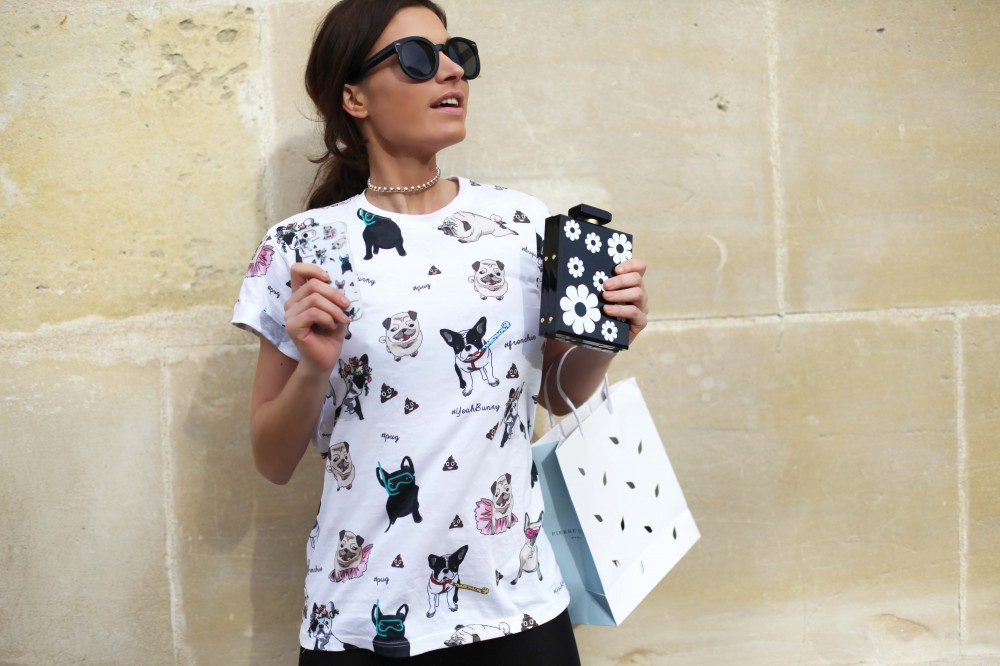 i fell hard in love with Yeah Bunny, the cutest polish brand selling tees you can match with your iphone case. this dog & poop emoji duo makes me laugh – paired with my vida kush flower perfume bottle clutch and a shopping bag filled with pierre herme macarons. what a happy bunch of stuff.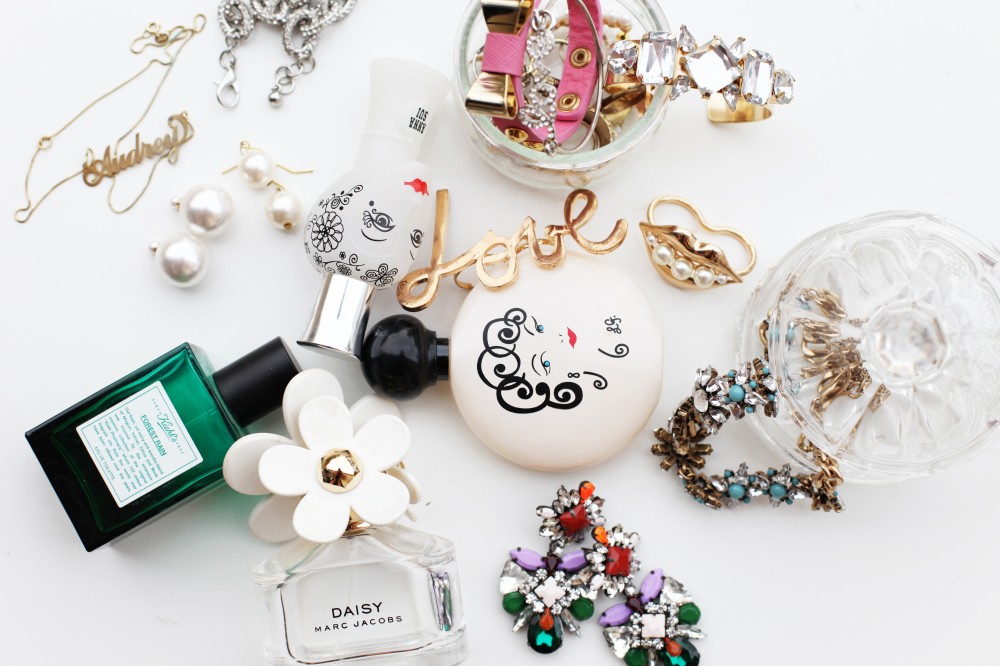 my perfume collection is certainly growing, jewels from everywhere including some from my new frassy shop, you can buy them here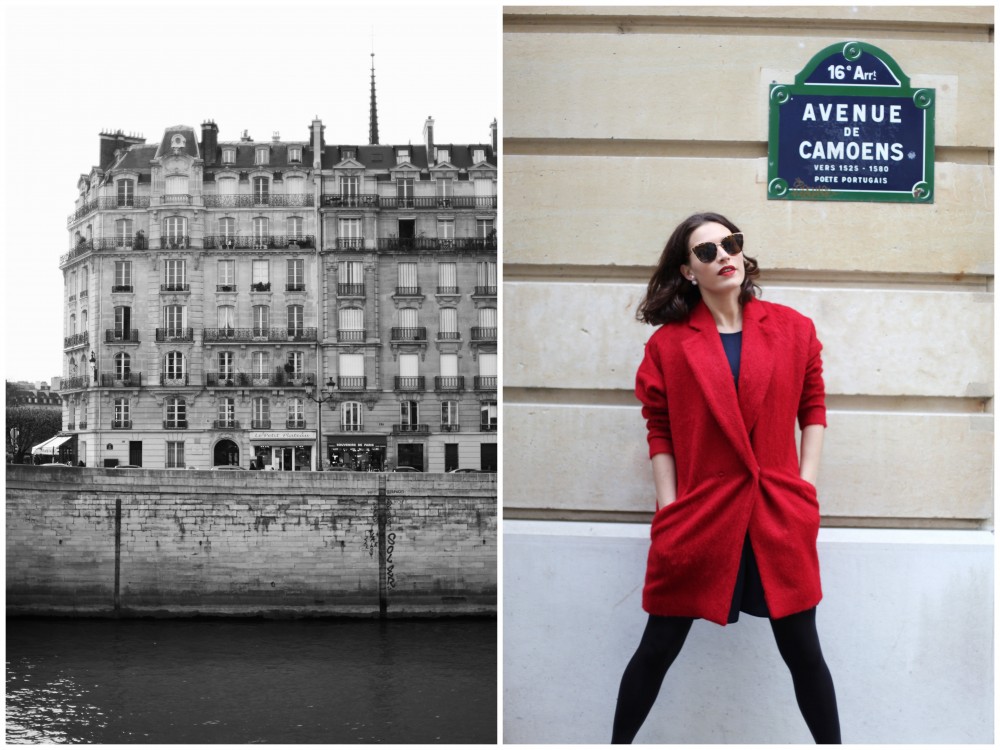 paris, paris, paris – an out take from my comptoir des cotonniers coat lookbook as well as some pretty buildings along the seine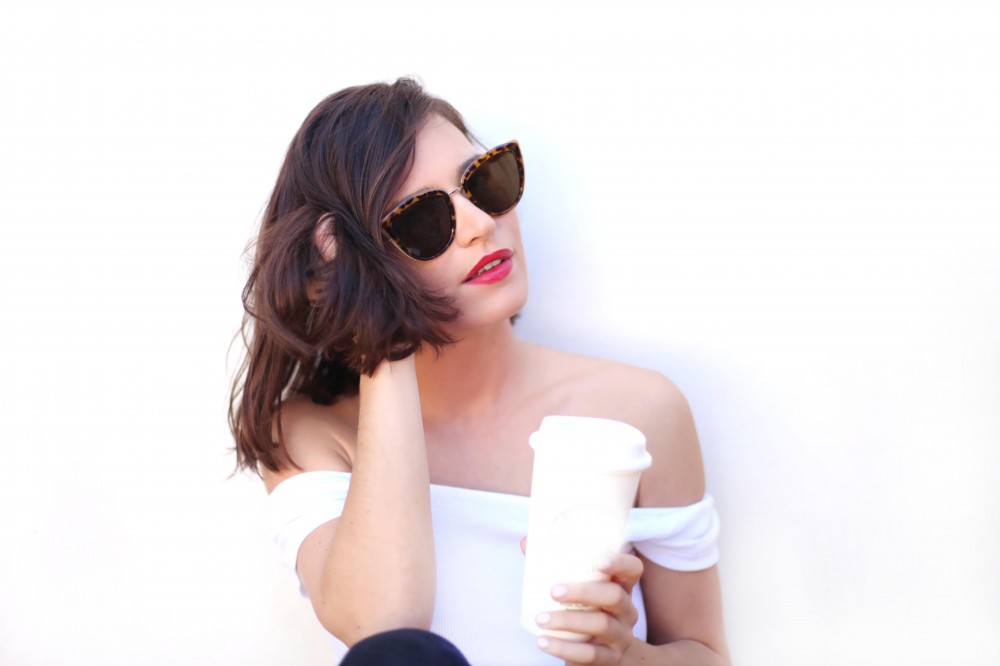 four of my favourite things: a white bardot style tee, coffee, sunglasses & red lipstick. still getting used to my bob.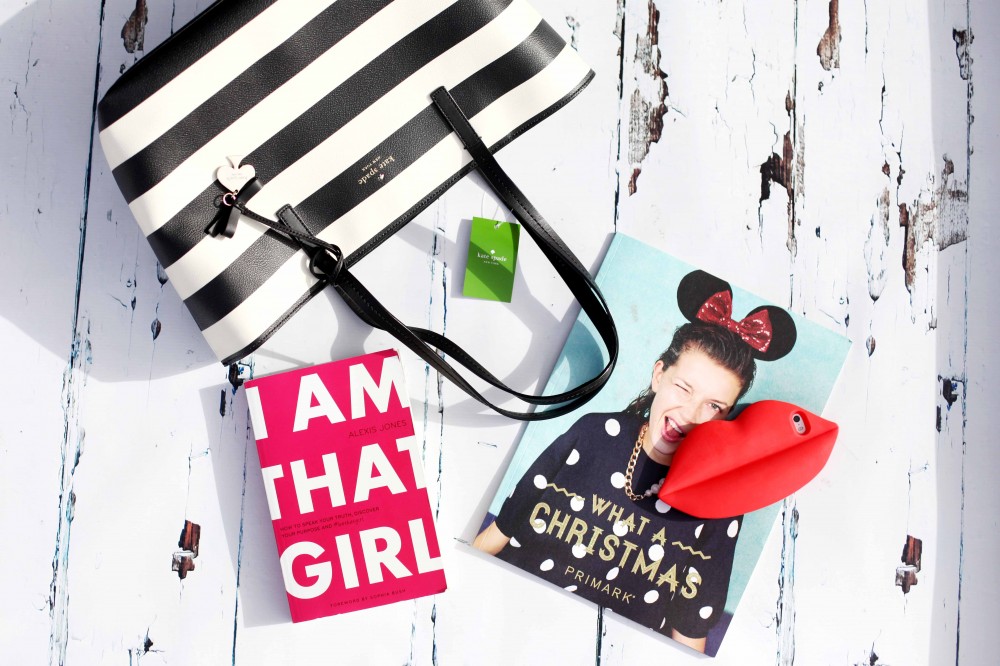 a great kate spade bag, a great primark iphone case & an even better book
And there you have girls, random photos from all over. Quite a few of you did mention that you wanted to see more life, lately posts so I will be sure to keep them coming. Always fun telling stories here – which is one of the reasons why I changed my website design, I wanted the photos to be bigger and hopefully, more impactful! Be sure to keep up with me over on instagram for daily peeks into everything I am doing, which is mostly working (& online shopping) right now.