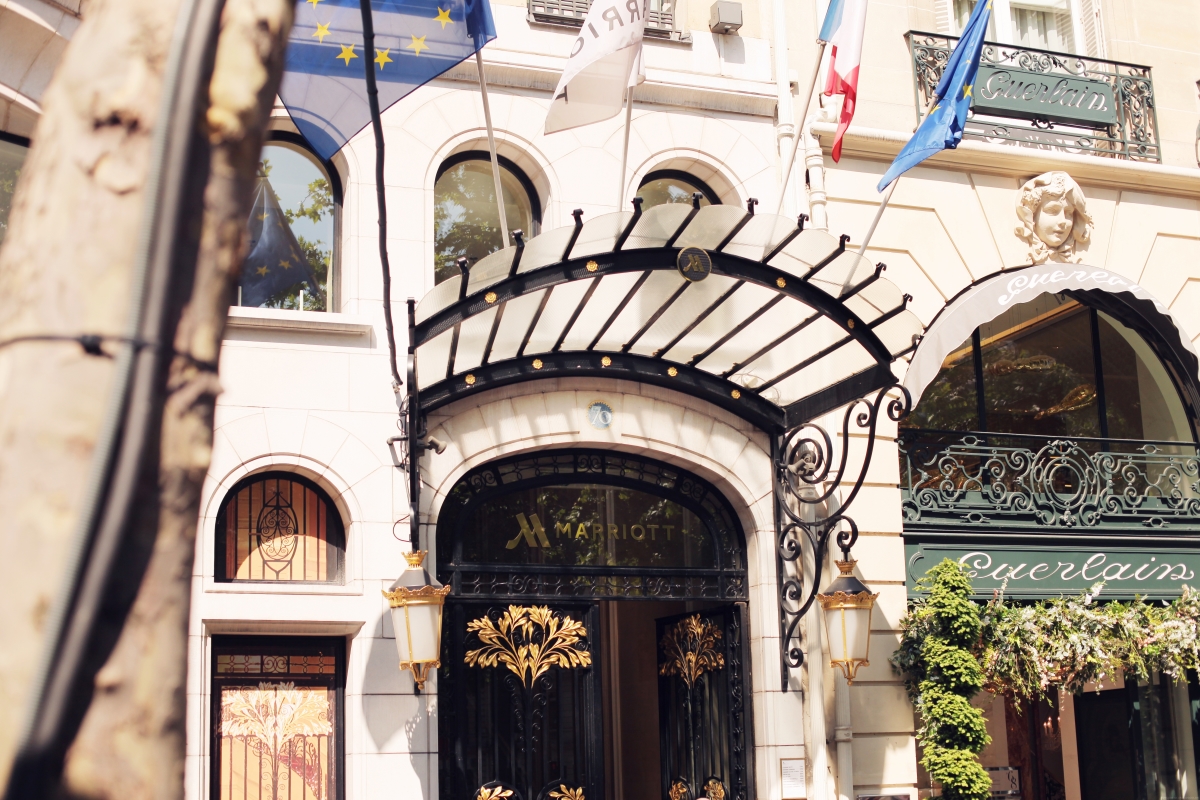 staying with the marriott in paris
Growing up with a father who loves travelling, I was privileged enough to stay at some pretty fancy places throughout my childhood, so a full set of hotel stars doesn't automatically impress me. In fact, that is one Parisian trait that truly rubbed off on me, rarely am I impressed with anything. So when the Marriott invited me to come call stay with them on the Champs-Elysees in celebration of their short film 'French Kiss', I was intrigued to say the least. The last time I had stepped into a Marriott was at 16, wearing a dress I spent all my allowance on, waiting for our school prom to start. No boys wanted to dance with me, but I secretly sipped my first champagne and marveled at how fancy both the venue and I felt. A decade later, I arrived to the Paris Marriott straight from Rome with a suitcase filled with wrinkled clothes and a deep exhaustion that settles in after one plane journey too many. Walking in was more like sinking in – the entire lobby infused with some sort of incense and staff smiling in a very untypical Parisian way, it felt like a cocoon, finally somewhere to relax and collect my thoughts before the long week of work ahead in the city. So, in short, for someone wary of the 5 star promises hotels make, I was impressed. The Marriott in Paris deserves every single one of those stars, I have no idea how the rating system works, but from a personal viewpoint, I was dazzled at just how delightful it was to stay here for the week. And so, I couldn't help but share my favourite parts of my stay with you – from the room to the French Kiss premiere, we managed to capture the hotel from a personal viewpoint rather than a promotional one and I hope you appreciate that. And I hope I inspire you to consider Marriott for some of your own travels, their slogan 'travel brilliantly' stuck with me, not from a commercial angle but because it truly was a joy to slump back here after the long days of work that now fill my Paris days – not to mention, a refreshing change from borrowing friends' sofas to sleep on.
---
coffee on the quiet sunny terrace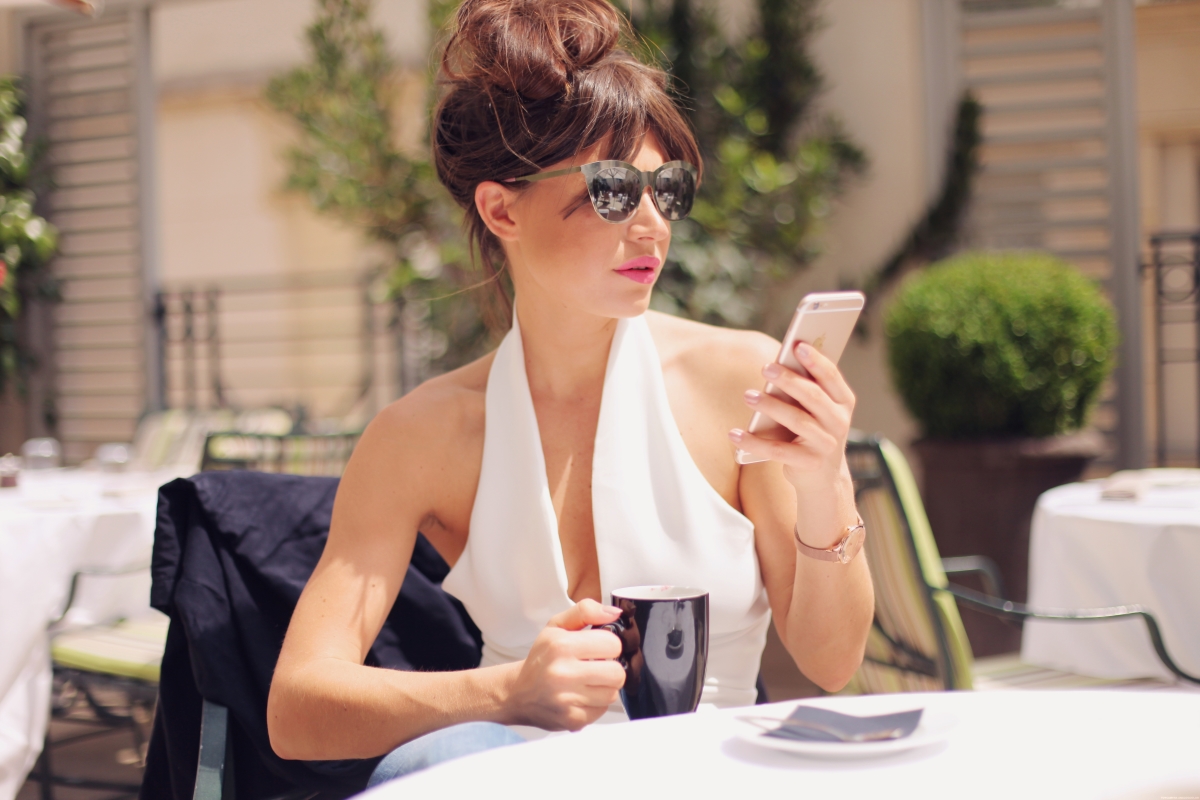 Quite a lot of my photo work and blog projects require a Paris backdrop, so the majority of my time in the city now revolves around shoots. And they are exhausting, in heels, changing outfits, wandering around looking for places empty of people – an endeavour that requires a great deal of caffeine. The Marriott in Paris is located on one of the busiest, most bustling boulevards in Paris, Champs Elysees – which is so convenient location wise but it can get just a little bit stressful – which is why I loved the inner courtyard cafe of the hotel. Quiet, dappled in sunlight and serving American coffee I like with lots of milk. My photo girl and I would retreat here almost everyday to fuel up as well discuss work (and gossip about our Paris friends). And our week-long loyalty to the cafe resulted in complimentary cups of coffee from hilarious waiters that left my sides hurting in laughter.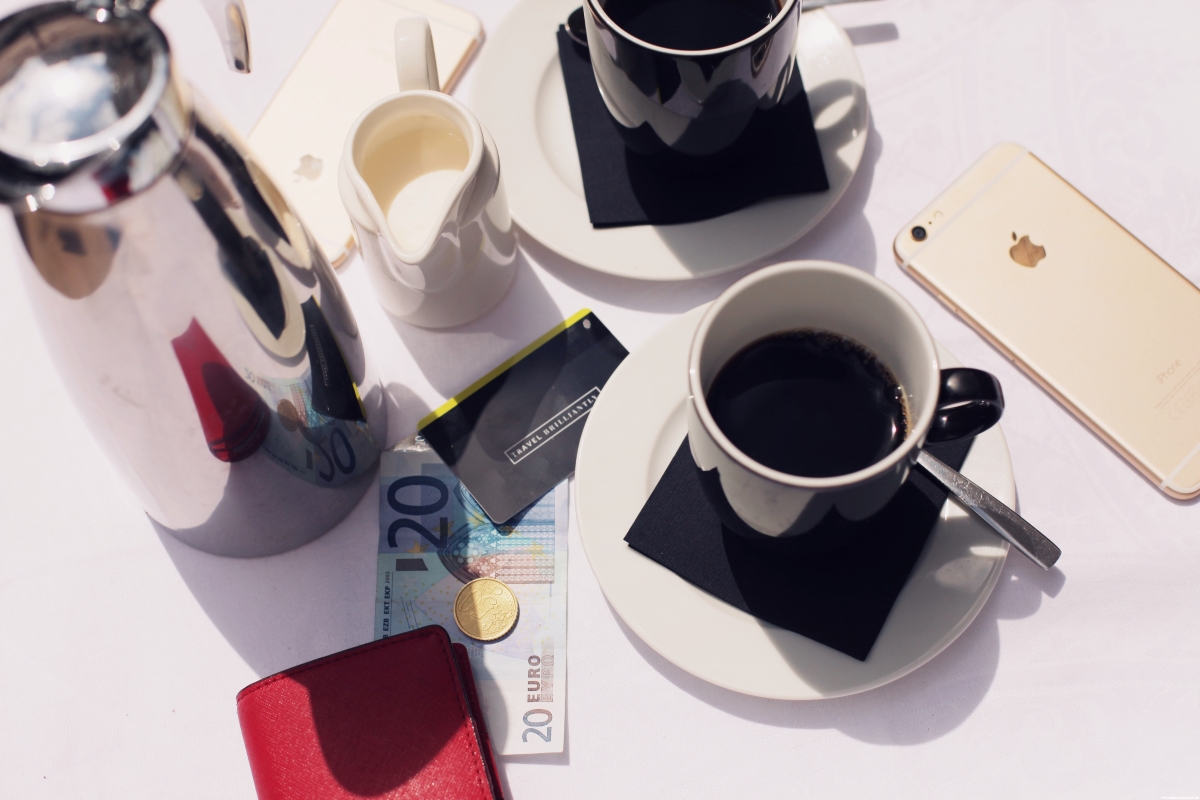 ---
the plush but more importantly, practical hotel room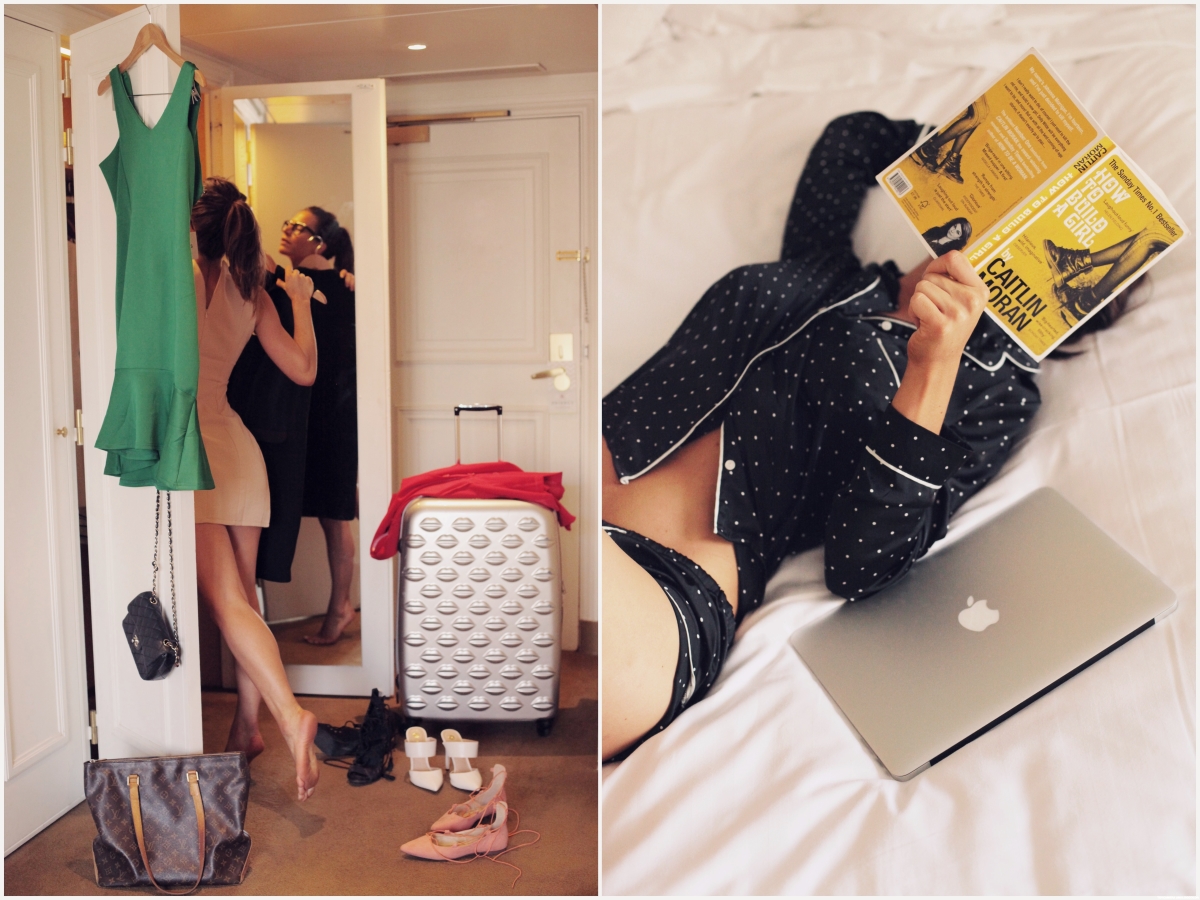 Paris hotel rooms are notoriously tiny – a bed and a window with no room for much else. I've checked into hotels in the city and stood laughing upon seeing just how comically small my room was. After living in Paris for 4 years, cramming myself into pocket-sized apartments, I don't find this trait charming, I find it downright annoying and claustrophobic and messy. I do not travel light, most of my packing is work related which means multiple outfits each with their own pair of shoes as well as possibly a hat or bag. Throw in the fact I usually bring at least 15 looks to shoot in the city as well as a few kilos of casual clothes and cosmetics – and you have a huge tornado mess whenever I stay in a typical Paris hotel room. But my room at the Marriott was enormous, bigger than some of my friend's apartments in the city and with two huge double beds instead of one. Closets that stretched to fit all my clothes and a desk to work at or more aptly, a place to throw my laptop and papers in a jumbled mess after streaming Scandal in bed (while eating the mini bar cashews). The bathroom was big enough to dance in, which probably explains why my makeup (or lack therof) tends to look so terrible. The room was comfortable, easy, spacious, a good base for work, for sleeping, for outfit changes between shoots and to relax as often as time would allow. I could breathe in this room and for once, my clothes fit places rather than strewn every which way.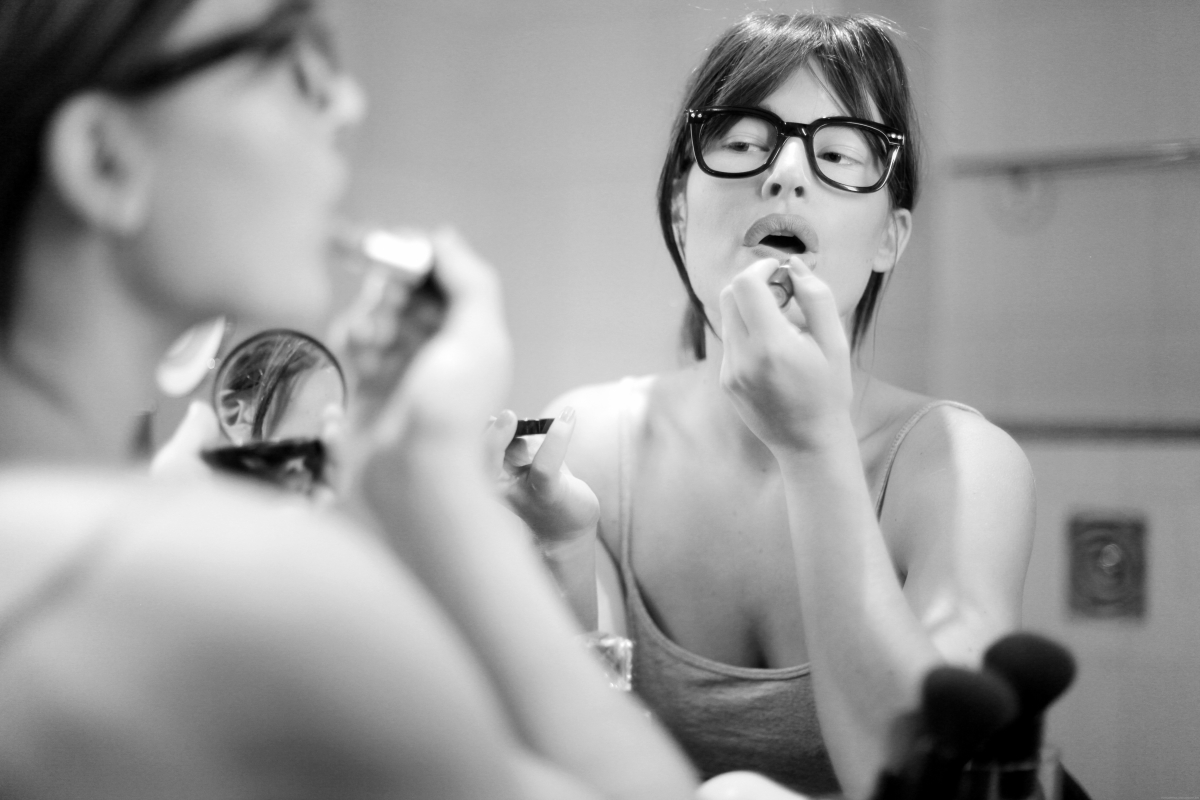 ---
attending the french kiss premiere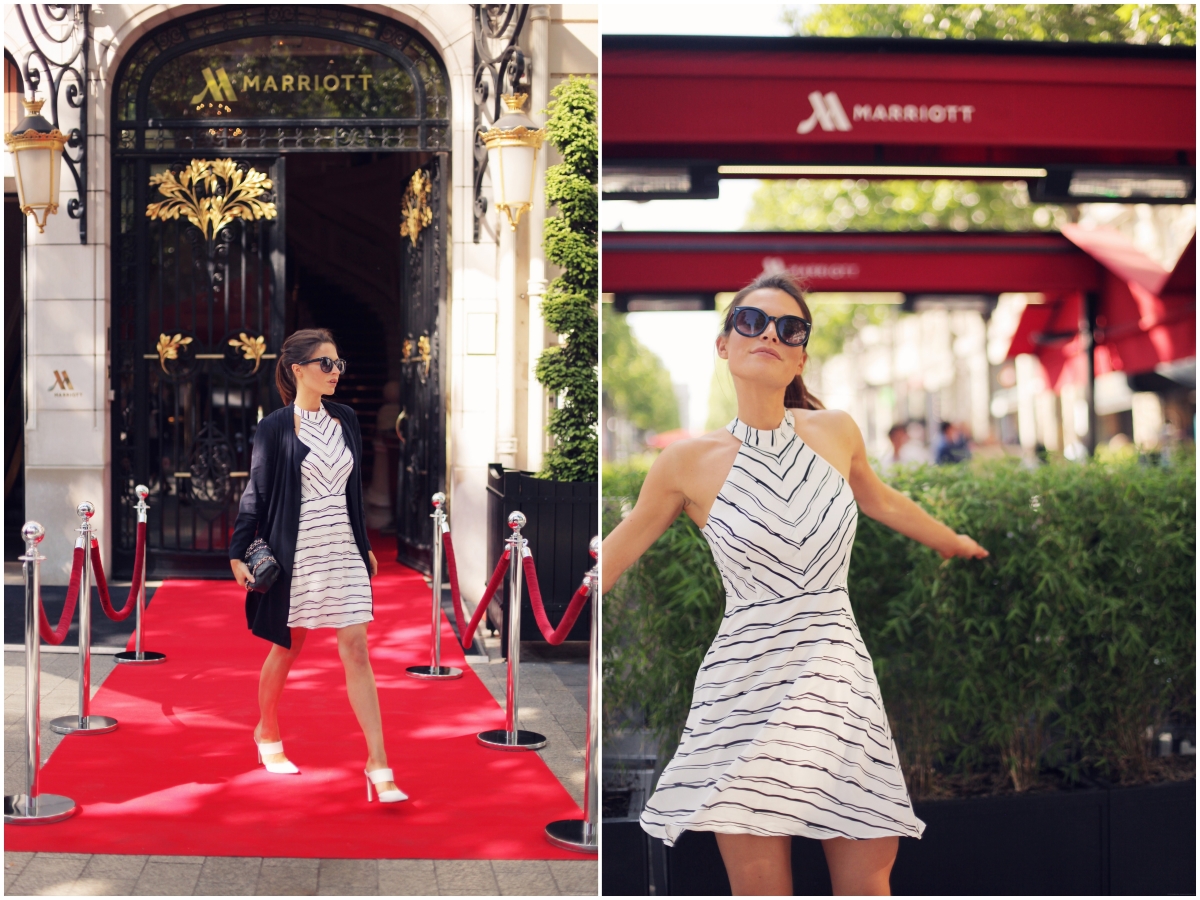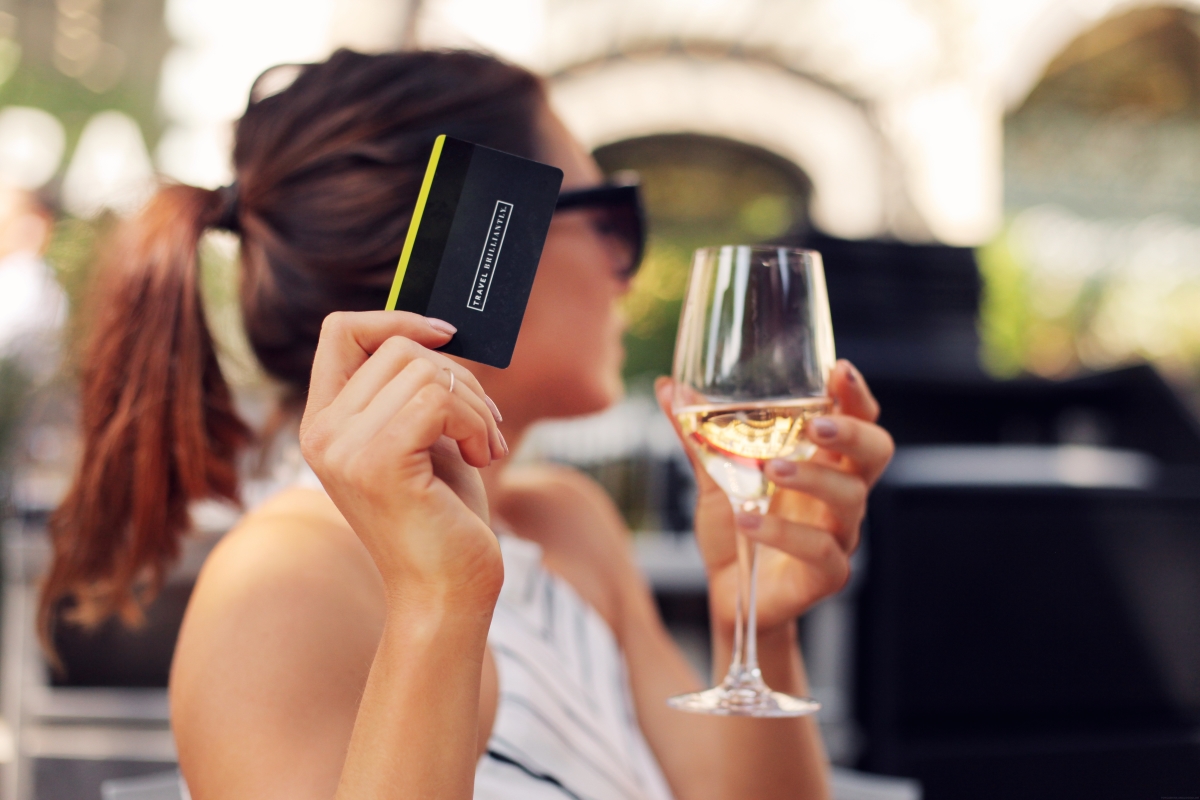 On my penultimate night, I was invited to attend the premiere of Marriott's latest short film, French Kiss – a sweet 20 minute story about a man in Paris meeting a French girl. It was optimistic and magical in that way Paris so often feels to me – and I like to see that sentiment celebrated in every way it can be. (You can watch the film on youtube here) There was popcorn, wine and champagne of all sorts as well as a regal red carpet rolled out from lobby to sidewalk. I stuck around way too long, drawn into conversation with two fascinating women I met at the premiere until collapsing into bed, facetiming friends and eating room service. It was a lovely night and the closest I've come to a party since New Years. Such fun.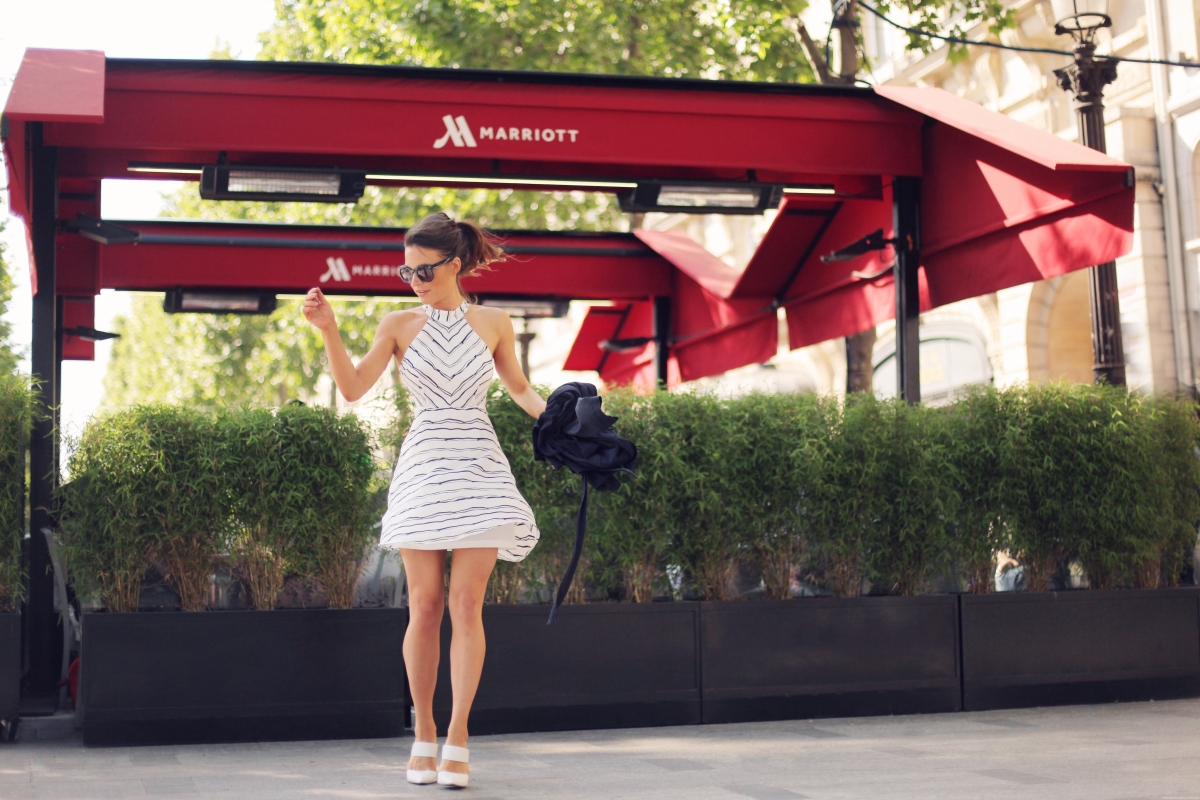 ---
a duality i never thought possible
The Marriott combines American convenience with French charm, a duo I never really thought achievable. Located in a beautiful Haussmanian building but housed with staff that are happy in that charming Anglo way, French patisseries served with American coffee – a gym but also a wealth of wines on offer. I like this duality and that's what I enjoyed the most about the Marriott, they offer the best of both. As an American I like my comforts but as an expat, I enjoy the old-school European charm – if only I could seamlessly merge the two in my own lifestyle as artfully as the Marriott does, a new goal of mine, I guess. And finally, a huge thanks to the Marriott but more specifically, their lovely PR Chelsea who was as charismatic as she was welcoming. Here's to exploring more of your beautiful hotels all over the world.