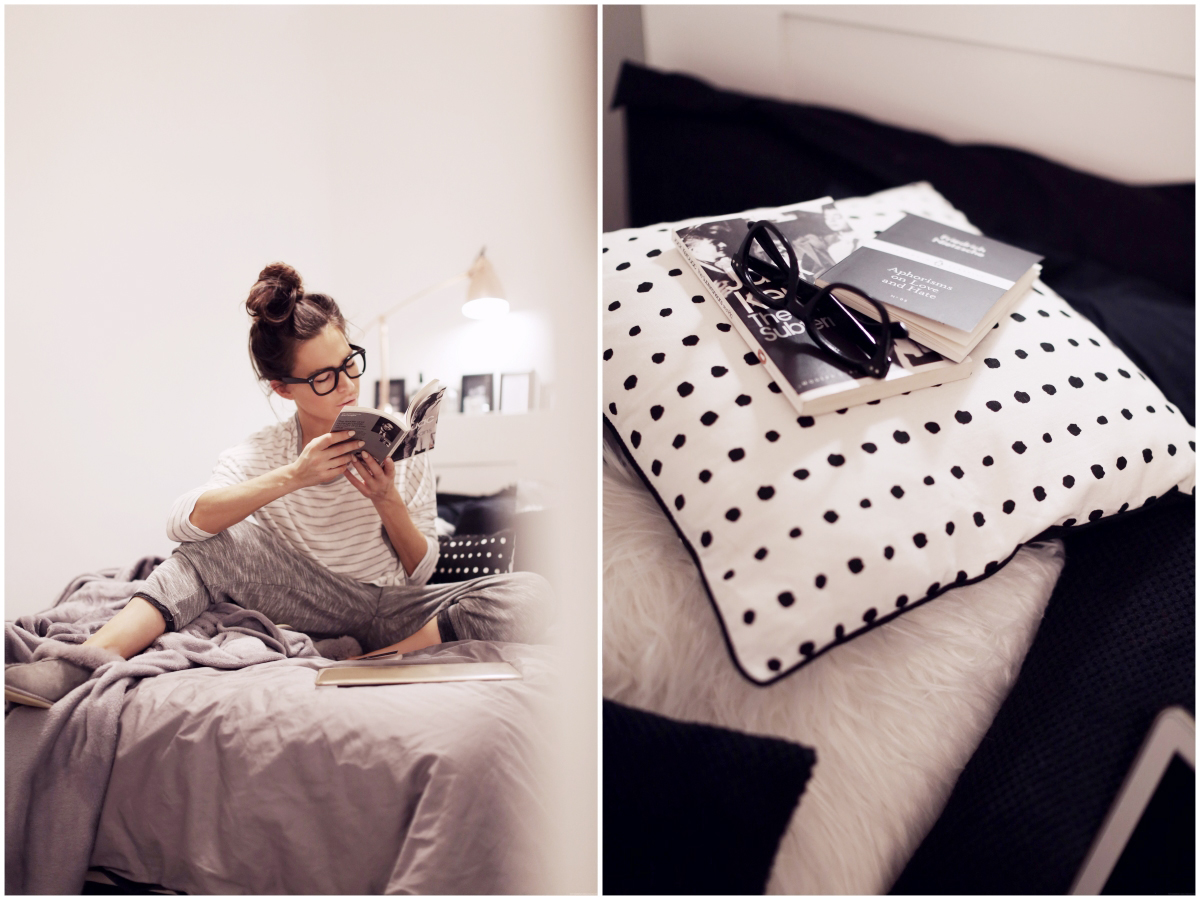 a peek at the key primark pieces i keep in the place i sleep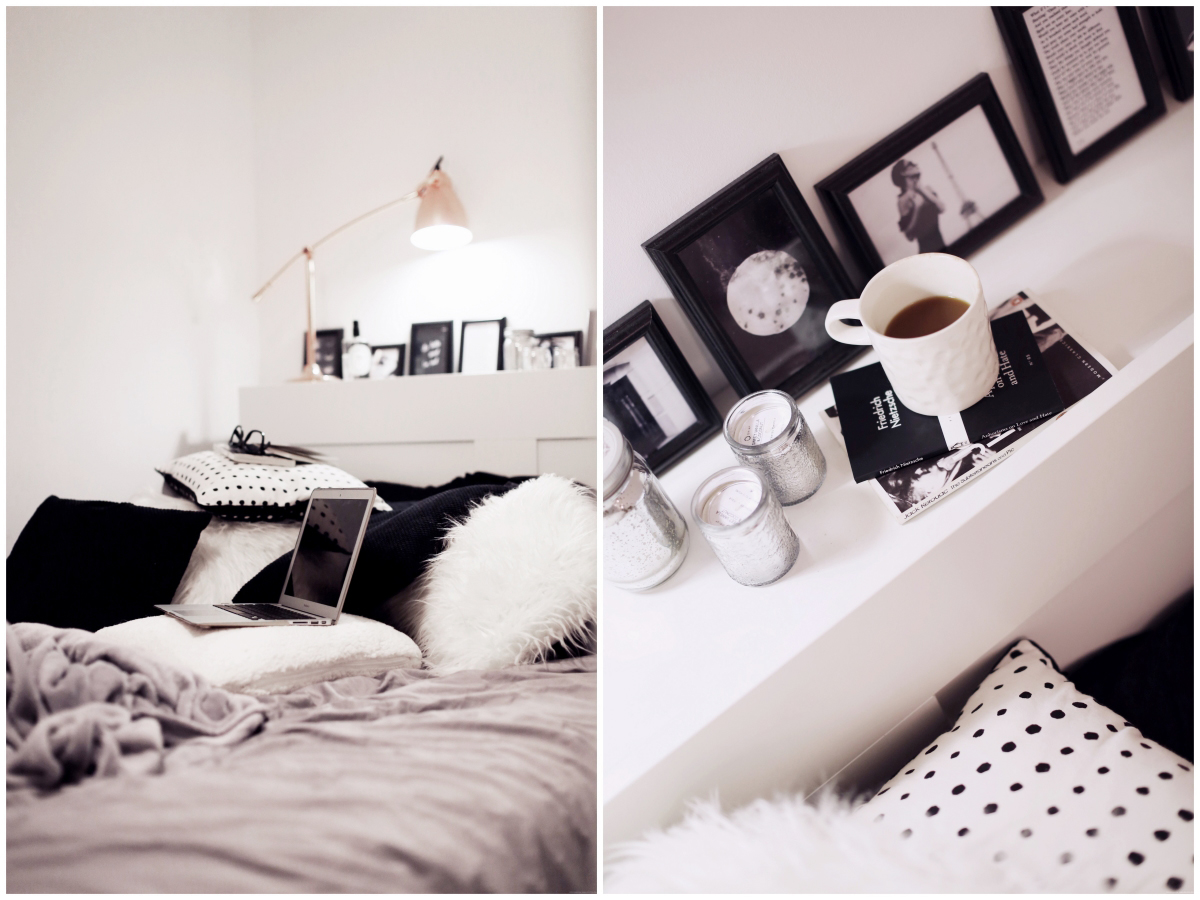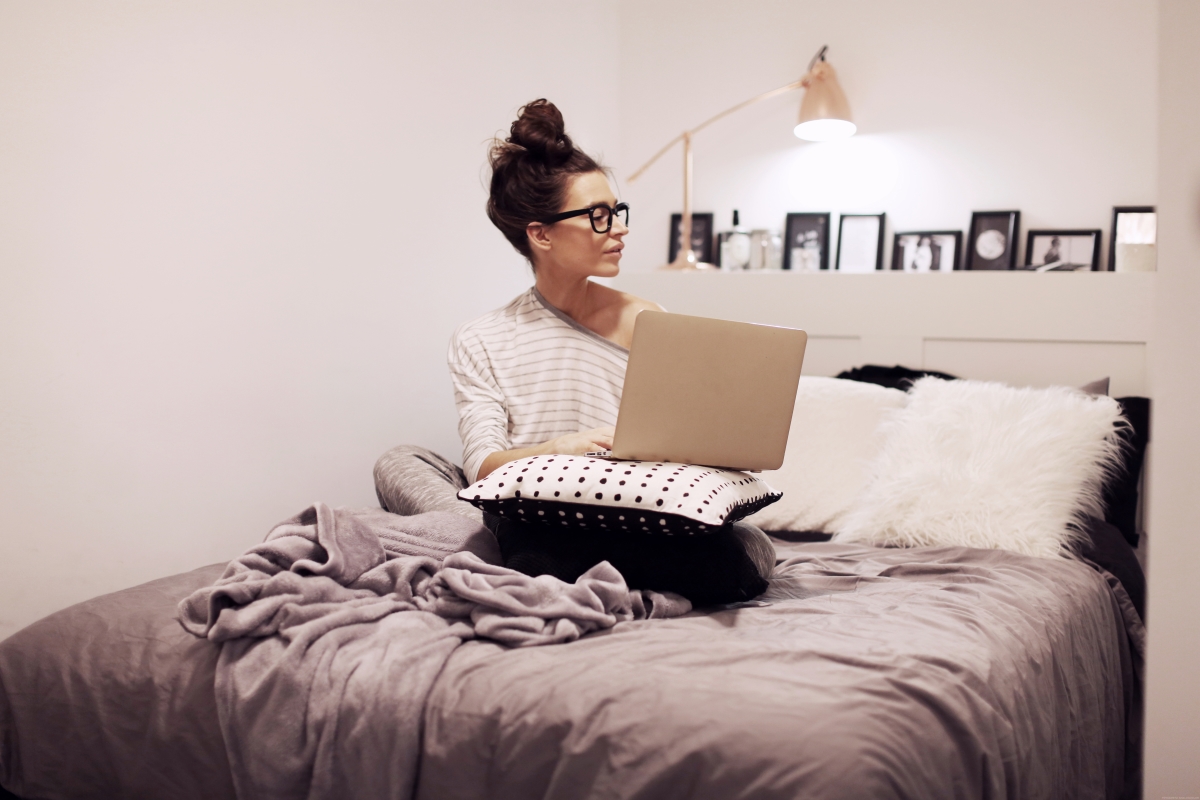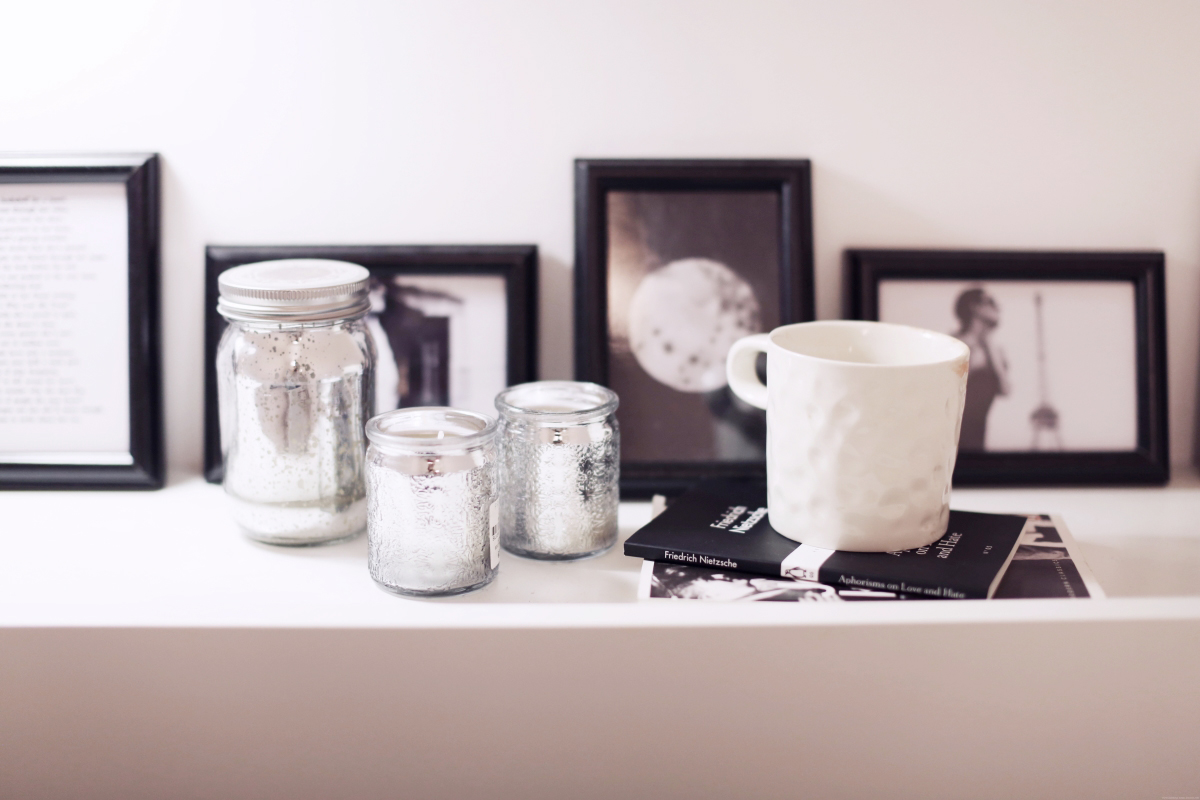 I've been wanting to show you my bedroom for a while now. It wasn't long ago that it was pretty sad looking in here, nothing but 2 pillows, some too pink bedding and empty corners that made going to sleep feel a little…lonely. I deliberated and deliberated on colour scheme. My indecesiveness was precisely what kept this room so empty for so long. I'd rather not buy anything at all than purchase and regret it later. But quite like the rest of my house, I decided on monochrome. I chose soft grey bedding and over time added about a zillon pillows. I love pillows but if you follow me on instagram, you already know that. I have saved shopping carts all over the internet filled with cushions and pillows I would like to buy one day. In fact anything designed for the head I am a fan of, pillows, hats, sunglasses – I've always wanted to buy a vespa just so I could get a cool helmet. Anyway. Monochrome and metallic accents is what I finally committed to. I strayed away from colour simply because I'm terribly fickle and knew that I'd grow tired of anything too bright. And on that note, I thought I'd share some of the details of my bedroom, why I bought them and where you can too.
THE MONOCHROME CUSHIONS:
I have so many cushions , so many so I cannot even physically place them all on my bed at once, so I have stacks of them on rotation. I enjoy having this option, like I said, I'm fickle and am always switching things here and there. As for the cushions featured on this particular evening, my habit is expensive and between the pricier pillows I have some more affordable alternatives, which I featured here. I initially bought just one of these double sided polka dot monochrome cushions, but loved how it looked so returned to buy 5 more. They are from Primark (and are only 6 euros! ) Also from Primark are the white fluffy variations, from the faux mohair fur to the what I call 'polar bear furry', which is a cream white with a shorter hair fluff. As well as the velvet black set which come in a pair for only 9 euros. So yes, cushions are an obsession of mine but so is Primark and the two addictions merged quite nicely when it comes to how I dress my bed. Yes, that is how I've approached decorating my apartment; visualizing each room as an outfit. I've always had a body to dress, so styling in that sense comes very easy to me but I've never had a home of my own before, so I use my imagination to make it easier.
THE SLEEPING PILLOWS:
Initially I bought a too expensive set from Ikea for sleeping, but they were too soft, my head basically sunk through them and onto my mattress. I quickly gave those up, they were terrible. And while my father has always warned me about cheap pillows; I don't even want to think about much his cost, but I didn't want to spend that much and I had no idea where to buy them even if I should've wanted to splurge. Out of desperation mostly, I hauled 6 hollowfibre pillows home from Primark. I didn't have much hope for them, in fact my only optimism was that they would be better than the melted marshmellow versions from Ikea. But wow, I love these! They aren't too soft nor too hard, but also machine washable. They are now all over my brother's bed over at his apartment because he was impressed too!
THE BUTTER SOFT BLANKET:
Just like cushions and pillows, I love blankets and while they aren't typically made for the head like the other things I have an affinity for, I def. use them for my head. To cover me up entirely, especially when I am tired or exasperated by the internet, which is almost all the time. Anyway, I knew I wanted a grey one, and a lighter one that I could throw over my bed and have it land like a velvety spread (a grey version of nutella, my bed being the airy crossiant, yes maybe, does that simile work? no? ok, oh well ) This one too is from Primark and I love it, as in I zealously adore it; the love comes from mostly how unbelievably soft it is. I believe they offer it in other colours too, should grey not be your thing like me.
THE PYJAMAS:
I solemnly promise to wear sleepwear in as many of my frassyhome posts as possible, purely because they are my absolute favourite version of clothes. My friends both mock and marvel at my pyjama collection. Like cushions or the many grey marl sweatpants I own, I have a lot of options tucked away in the drawers of my wardrobe. Ever since I decided on a colour scheme, I've been foolishly concerned with how my pjs match against my interiors. How lame, but how amazing too. And so these as well as most of the other sleepwear styles you see me wear on instagram, snapchat or wherever are from Primark.
CANDLES:
Oh votives, I could write a poem about them but I won't. I have at least 50 variations in my apartment, which is excessive, yes. But as you know, I chose metallic as my accent colour, and while the copper reading lamp is undoubtedly the piece de resistance on my headboard, let us not overlook these cute silver candles. They smell like coconut, their jars are dappled glass so the candle light dances around the room; they are all from Primark and cost less than a venti latte. They are basically a win-win votive choice if you ask me.
---
all primark home pieces featured here are available now in-store. if you are anything like me however, you
might like to keep tabs on their latest homeware arrivals which they post on their website right here.