I've been countlessly told that Budapest is the Paris of Eastern Europe. I'll admit when it comes to Paris, I am a full-fledged snob, in that I inherently believe that nowhere could ever compare. However, I was wrong, Budapest is indeed a lot like Paris and that is precisely why I left this city as charmed as I did.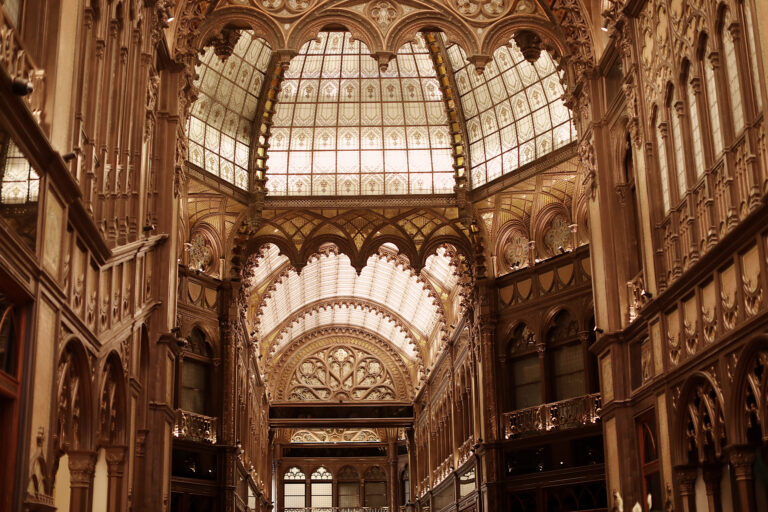 PARISI UDVAR HOTEL
We stayed at Parisi Udvar Hotel, a luxury 5 star hotel tucked away into an enormous, ancient galerie, inspired by the architectural style of the ones in Paris. I have never quite seen a ceiling like the one of this hotel lobby, absolutely mesmerizing.
MOMENTS OF 5 STAR DECADENCE
From bubble bath to champagne bar, is there a better pairing for an evening? I think not. The bathtub overlooked an enormous wrap around terrace with the tops of Budapest's skyline visible from underneath the bubbles. Bliss. Utter bliss.
THE STREETS OF BUDAPEST
Paris is pretentious in her beauty, demanding to be admired but resistant to your love. Budapest is her less refined equal – a more approachable, will-happily-love-you-back city. I didn't have as much time as I would've liked exploring her streets but what I saw was charming. I plan to go back one day for a solid 3 day weekend of walking.
it wouldn't be a hotel stay without…
Me propping my handbags all over the smaller spaces of the hotel, sponatenously arranging the hotel stationary into a flat lay & finding any excuse to order yet another coffee in the hotel lobby.