I've always been enamored of the Costa del Sol… the suspicious, ostentatious yet irresistible wealth in Marbella, the 300 stubborn days of sunshine & the languid charm of the Andalusians. I am a Spanish coastal girl at heart, having grown up on the Costa Blanca, the Costa del Sol feels quite simply like a more glamorous version of where I was raised, which suits the aspiring rich lady in me, perfectly.
la zambra
La Zambra is an expansive, luxury resort nestled away in the hills of Las Mijas. It's secluded, quiet, private – the only time we left was to catch our flight home. You arrive to never leave and nor do you ever want to leave. Back in the day, before it's renovation, La Zambra was where celebrities like Princess Diana & The Rolling Stones would escape to, one of the few coastal resorts safe from the paparazzi.
only espadrilles but I mostly went bare foot
One of my favourite aspects of resort travel is the wardrobe: relaxed, floaty, effortless, hair still wet from the pool with my shoes likely tossed somewhere and forgotten. Naturally, I wore many of my Audrey Leighton summer linens as well as a few of our summer unreleased samples.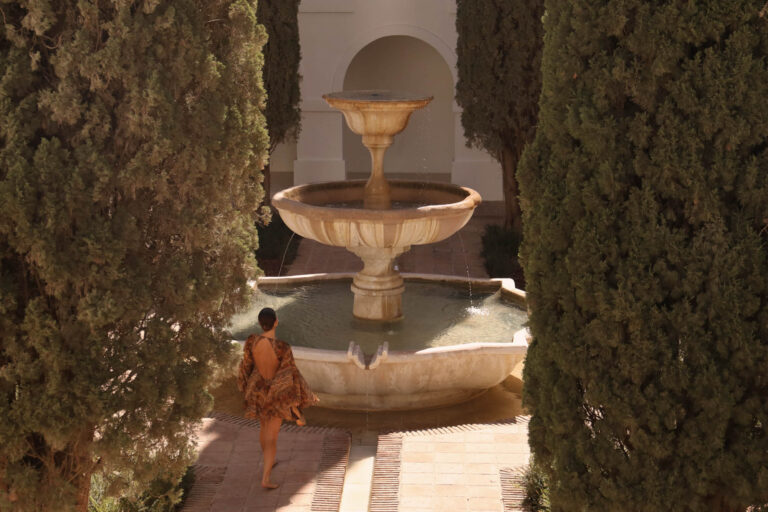 Andalusian cuisine
The food was exactly what I expect from my meals: simple, fresh & healthy. My favourites were the pulpo , the perfectly crisp tomatoes & their array of potent, flavourful olive oils paired perfectly with their generous baskets of warm fluffy bread.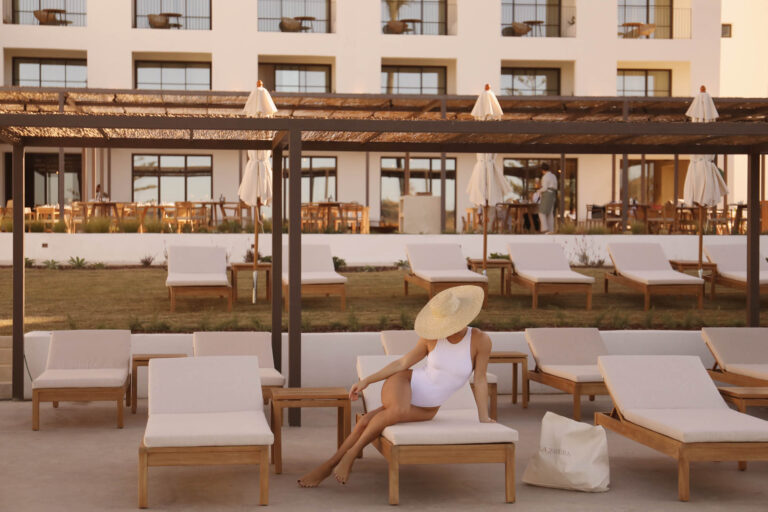 a hat wall of dreams
Naturally, I was immediately drawn to this enormous wall of statement hats. I have always wanted to create a wall like this of my own, purely because my personal collection of hats is verging on outrageous. I asked the hotel staff if I could possibly dismount one of the hats to wear, you can imagine my delight when they agreed.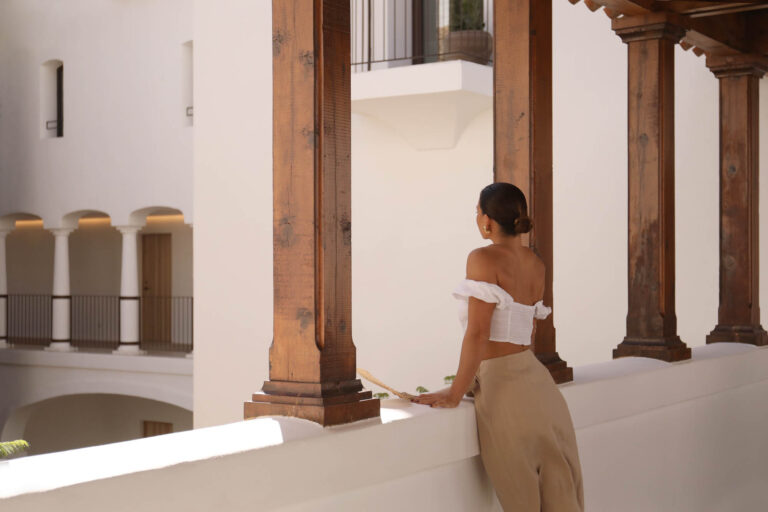 summer golden hour
My favourite moment of our stay here was after an afternoon in the sun, to slip into something nice and descend downstairs to the bar – where the sunset quite literally melted into the floor-to-ceiling windows, setting the entire room a glow. The Spanish summer golden hour has always invigorated me and here was no exception, to wander outside and sit and watch the sun slowly burn away into the hills as we all ordered another drink… bliss.