let's make a date, a girl date – you & me. we'll take a whole day to feel the sunny city beneath our feet. you & me. nothing to do but everything to see.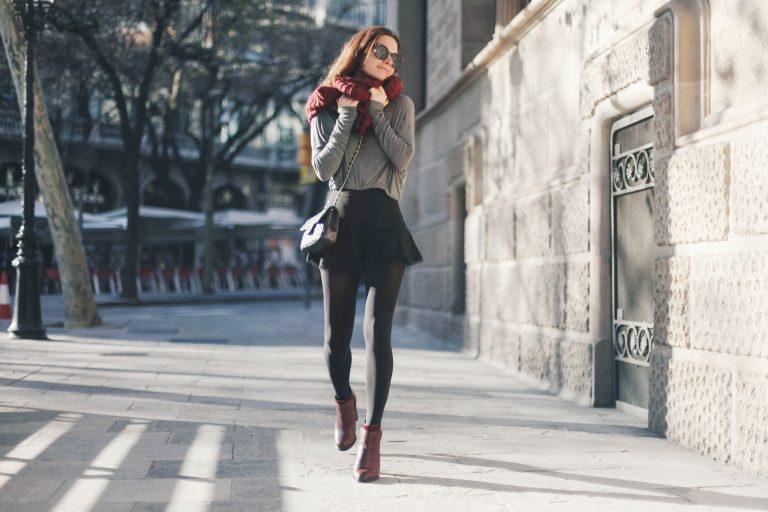 what im wearing: saylor clothing grey dolman sleeve top, saylor clothing black lace trimmed shorts, zara scarf, mini chanel bag, sam edelman boots (via trussardi) & zero uv sunglasses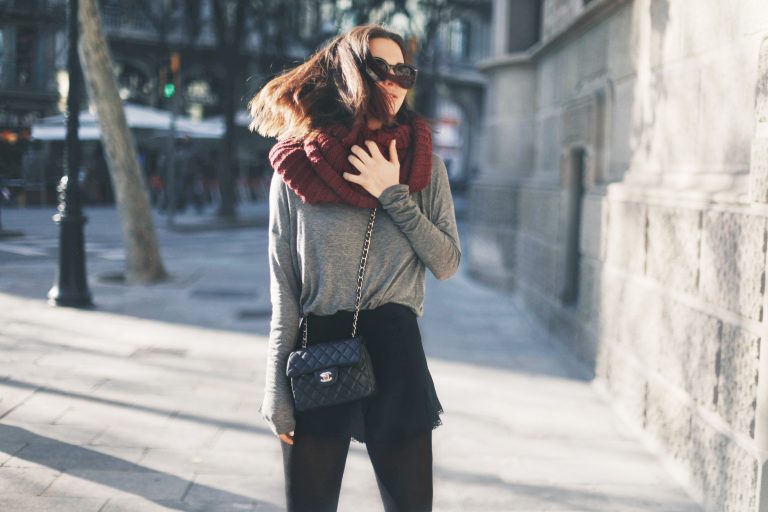 Oh, I wish we could hang out together. I'd love to invite you over for breakfast – I make a mean soaked chia & oats and we'd decide what fruits to juice while listening to spotify with the windows wide open, it's cold but we like to hear the city buzzing below outside. I'd lend you some clothes (because let's face it, I have too many just for myself). I'd probably insist on giving you some for keeps too, a cami that makes my arms look weird or a pretty dress that makes me look lumpy and sad. They'd look so much better on you, and I'd throw them at you in hopes you'd keep them and wear them. We'd leave the house with no plans, except to follow our feet down to the beach, or maybe a flea market here in Barcelona. We wouldn't spend much money, or do anything spectacular, but it would be fun and time would move at the pace we wanted, slowly slipping by unnoticed. I'd tell you about a date I went on or show you a ridiculously ugly selfie I took – and there would definitely be a lot of oohing and ahhing over every dog that passed our way. We could eat churros or drink coffee and then wine after – or we might go watch all the street performers on Las Ramblas or watch the handsome surfers cut waves on the shores as the sun melts away on a day I would love to spend with you.