staying with paris perfect rentals during pfw – a palace up in the sky I will never forget.
A little story I have been excited to share ever since I dragged my over sized suitcases through the door of what has to be the most beautiful apartment I have ever seen in Paris. A handsome American boy met me outside and as he unearthed every room before me, we laughed at my exuberant reactions to each and every corner of what I can only describe as a palace up in the clouds of the 7eme arrondissement. The apartment covers the entire top floor – with a balcony that wraps around each and every room. And rooms, there were so many; 3 bedrooms, 2 bathrooms, 2 living rooms – all with the most incredible Eiffel Tower view – in full spectacular sight or glinting through a window pane or reflecting at sunset in a mirror. Wherever I went in the apartment, the Eiffel followed me – from the shower to the pillows on my bed to the night I shared a glass of wine with friends from out of town on the balcony. Seemingly almost close enough to touch but faraway enough to see the entire structure – the view was magical, the most enchanting panorama of Paris I am yet to see. This city has given me a plethora of incredible memories, too many to count – however recently with Paris being mostly a place of work I began to feel that all my best times here were in the past – but the days I spent at this apartment, like the sun that poured through the windows continuously, they melted into some of my favourite memories yet. I spent early mornings watching the sunrise from bed, I took more baths than I've had in the last 3 years, friends drifted in and out, together we skipped PFW parties, opting to stay here instead – with the views as dessert to the meals we ate and the quiet skies to soak up after midnight.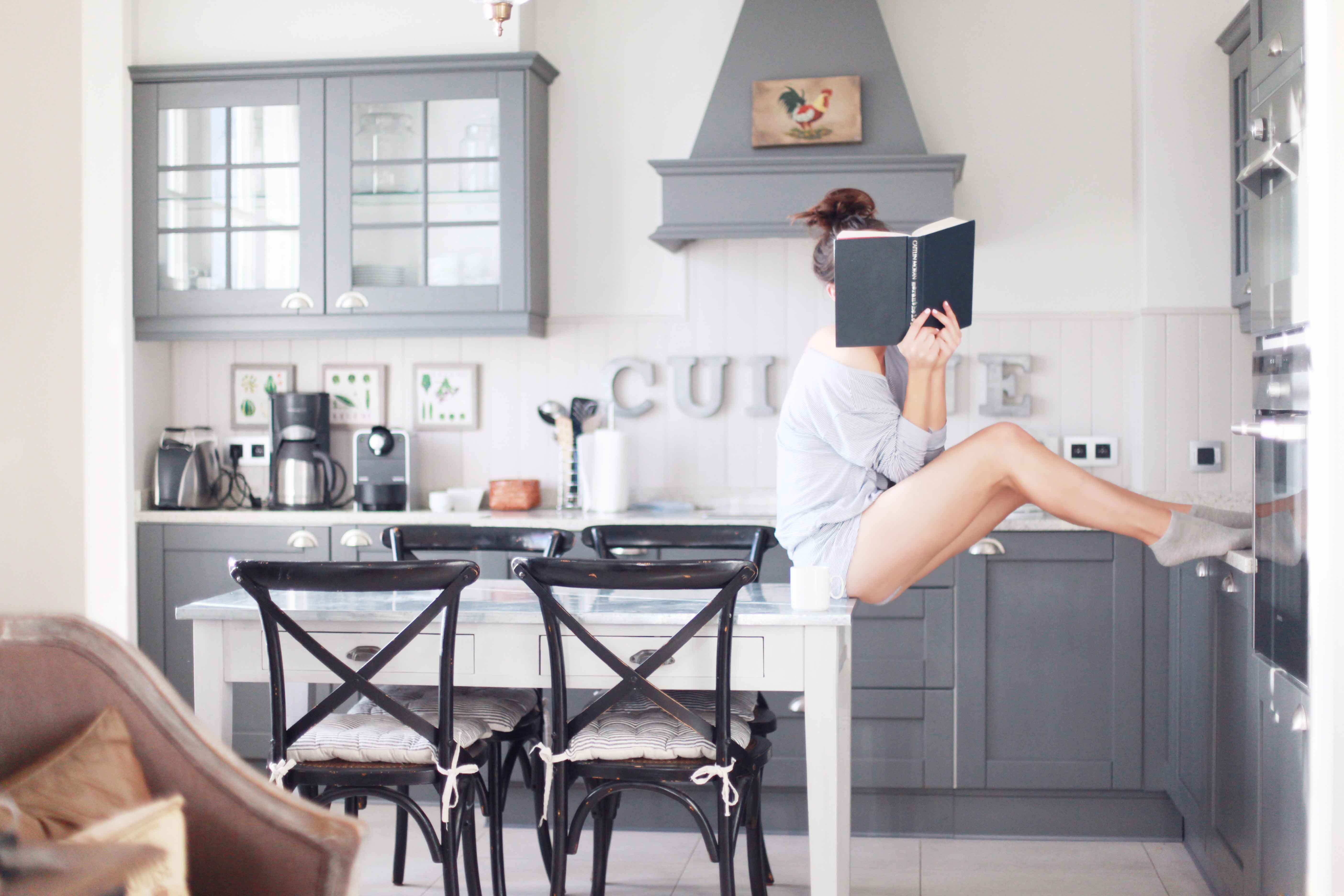 such a lovely large kitchen, with big windows & a big table where I read books, drank endless expressos and shared cheeses of all kinds with friends at night. as a bookworm, I can also confirm that this kitchen was the perfect place for some time with Caitlin Moran, a writer I am obsessed with.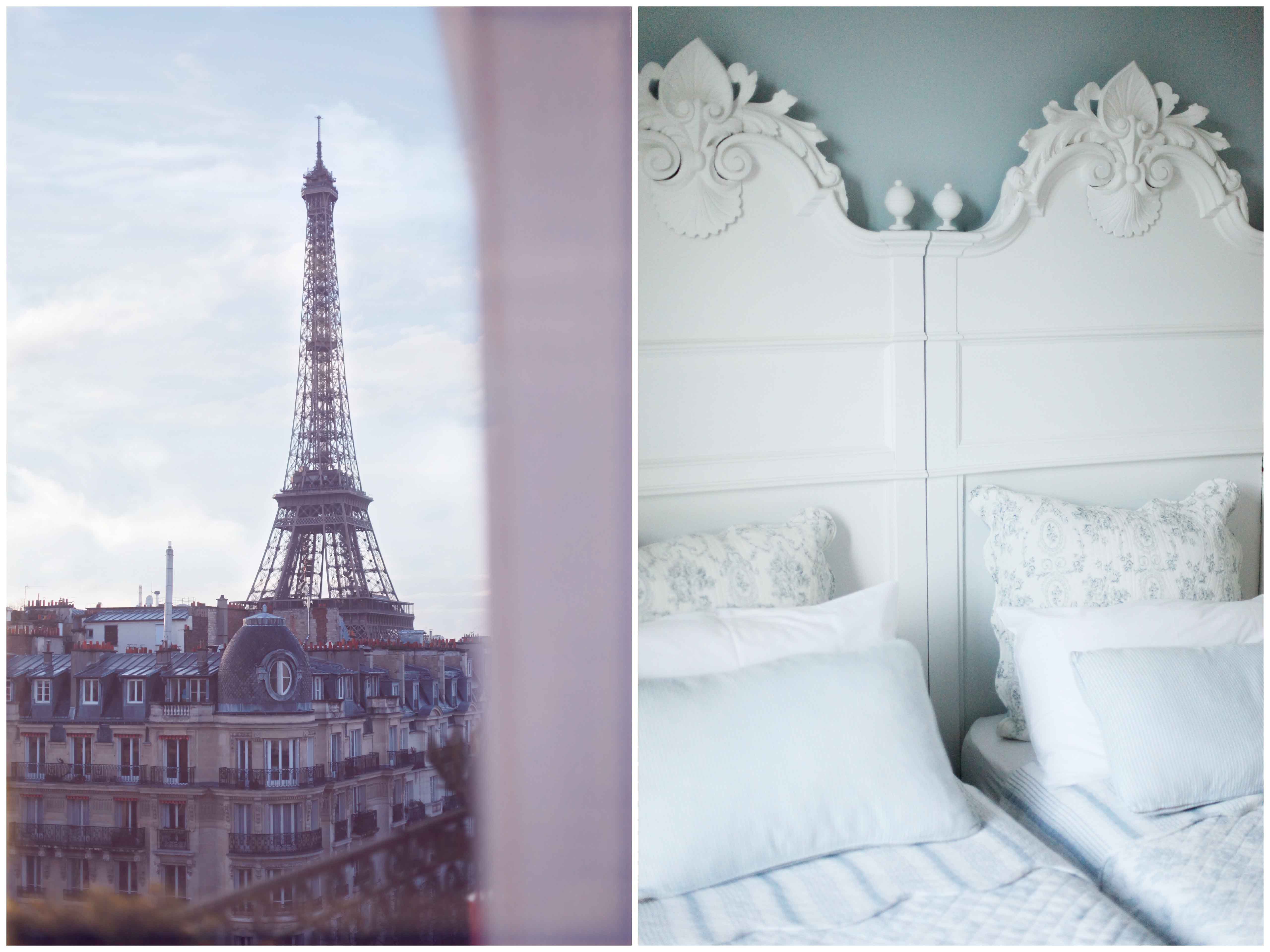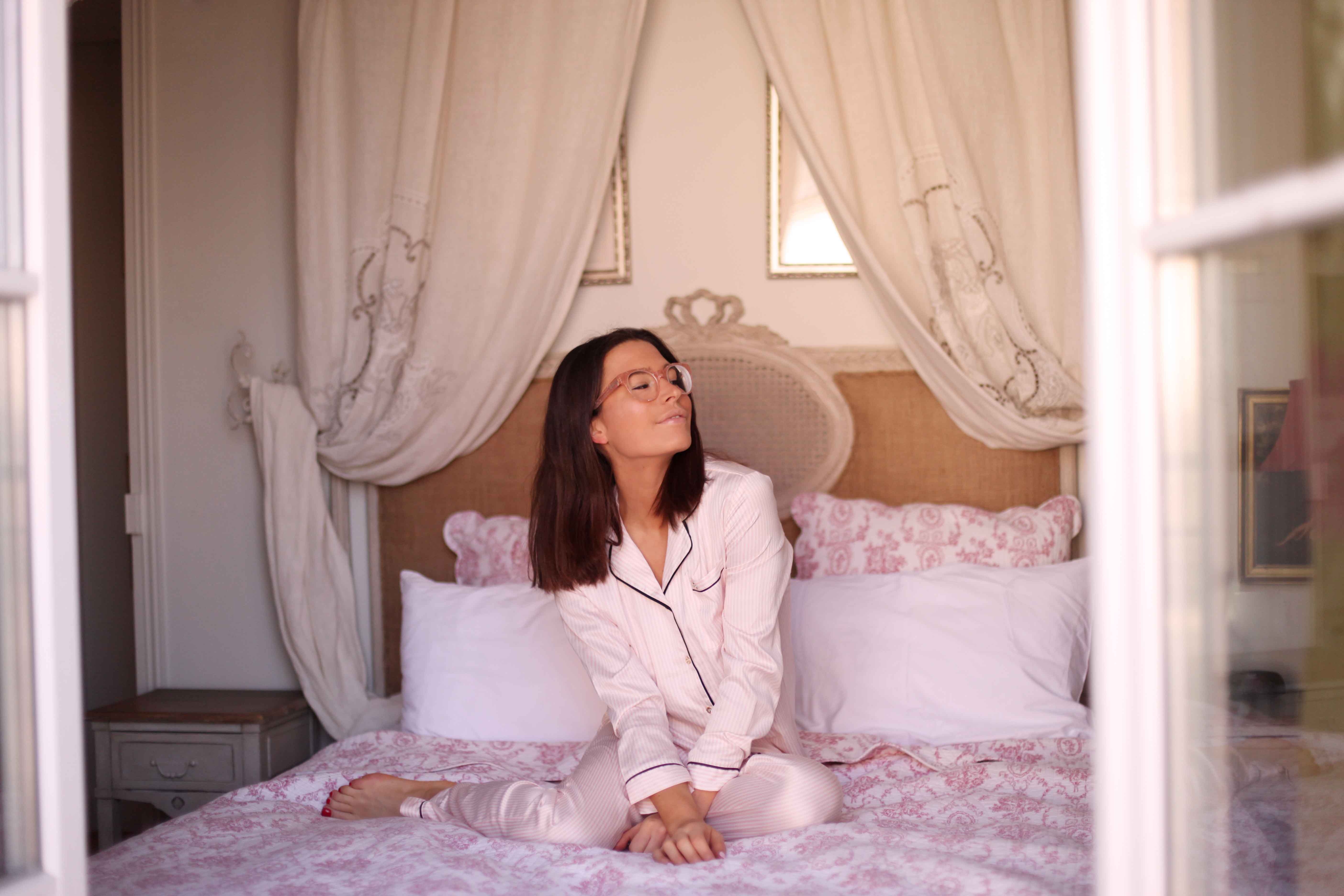 the bedrooms were understated but true to french design, chic and colour themed with coordinating toile – I did mean to sleep in all 3, but the pink master bedroom felt most like home to me – and my pjs matched.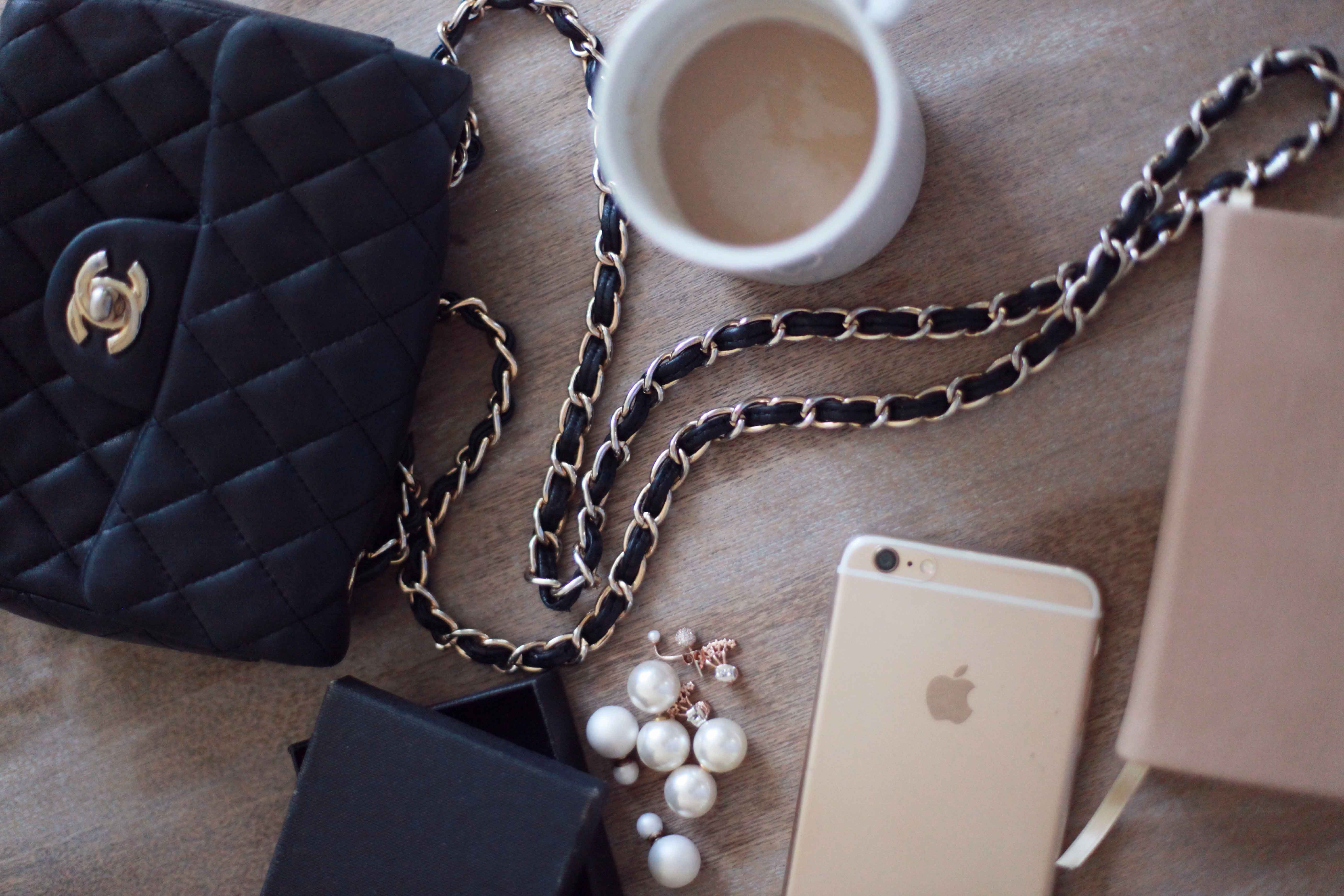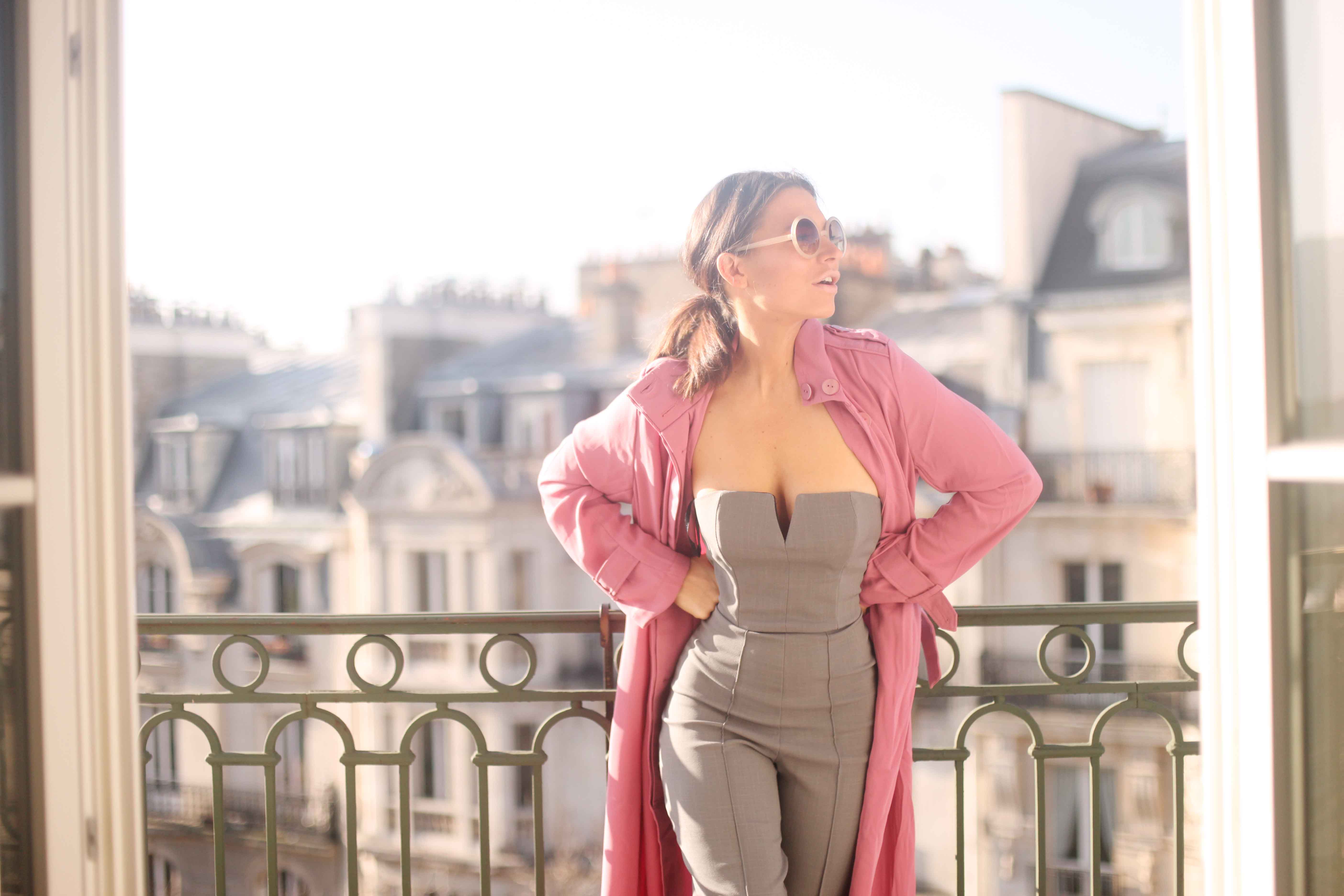 it was such a lovely place to stay for PFW, with ample closet space, I felt compelled to unpack, something I rarely do. But I really settled in, and it felt like home with all my clothes arranged just the way I like. the balconies hosted many photoshoots, but I'll be sharing those soon enough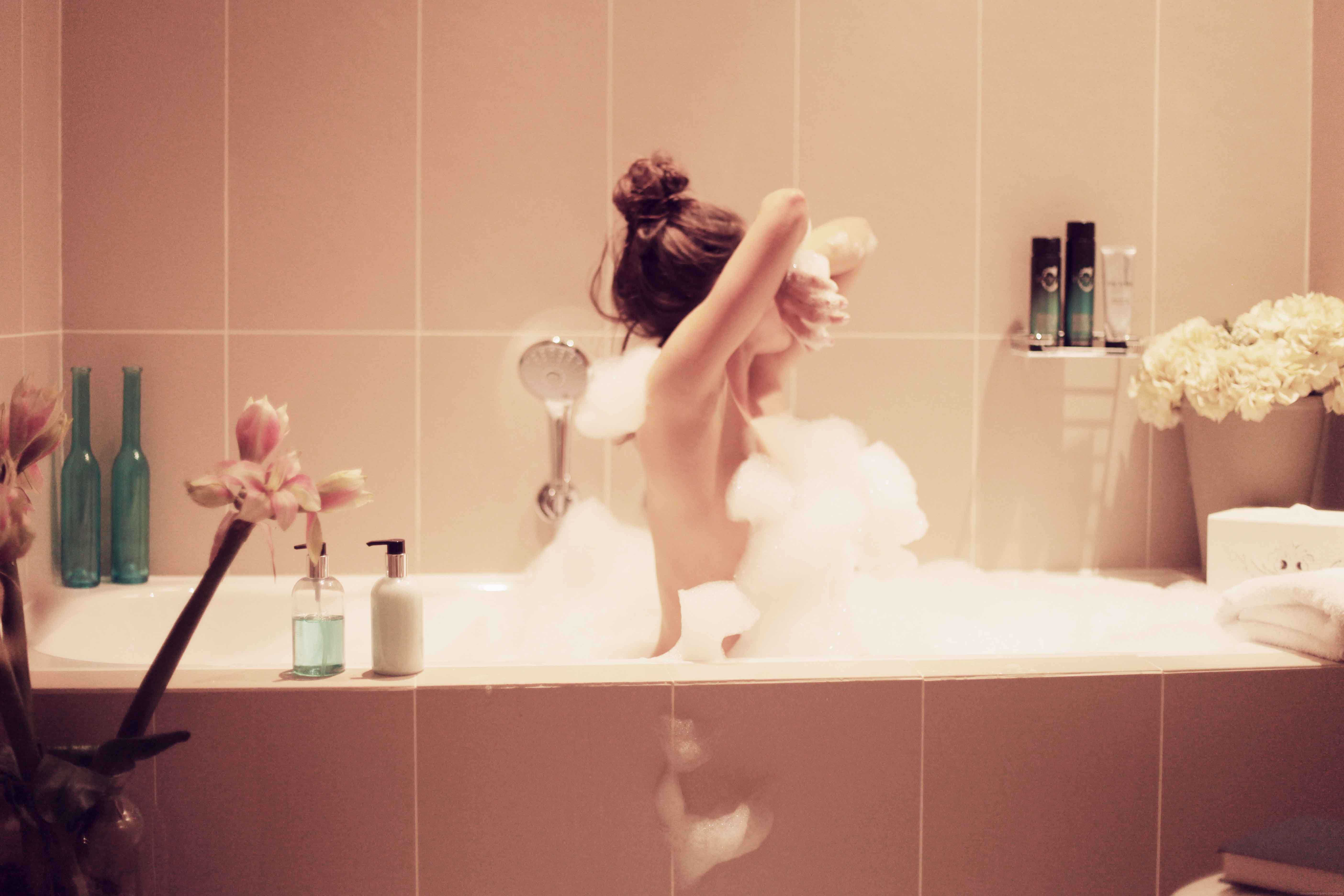 oh the bath-tub of dreams, practically big enough for the front crawl – and suprisingly modern. Most Paris bathrooms are somewhat old and rusty, but this one was luxe in every detail, including the mirrors that could be swung aside to reveal the Eiffel Tower – what a view to brush your teeth to! I went to sleep with the Eiffel in view and when I woke up, it was the first thing I saw – and in between? I couldn't help but think it was all just a dream

A large and very gracious 'merci' to the Paris Perfect team for inviting me – it was such a lovely place to return everyday after long days of Paris Fashion Week work- and as for the memories here, well those are priceless and it was an honour to call this heavenly apartment home for a few sweet days. More stories from Paris Perfect & I soon, but until then, you can marvel at all their other pretty apartments for rent in Paris (click here to see) I know a lot of you girls come to the city quite frequently – I couldn't recommend the agency enough – no overwhelming deposits,a friendly face waiting for you at the door, coffee in a box next to the expresso machine, luxuriously decorated rooms to relax in, wine in the fridge, as well as reasonable prices and a far more memorable experience than a hotel.