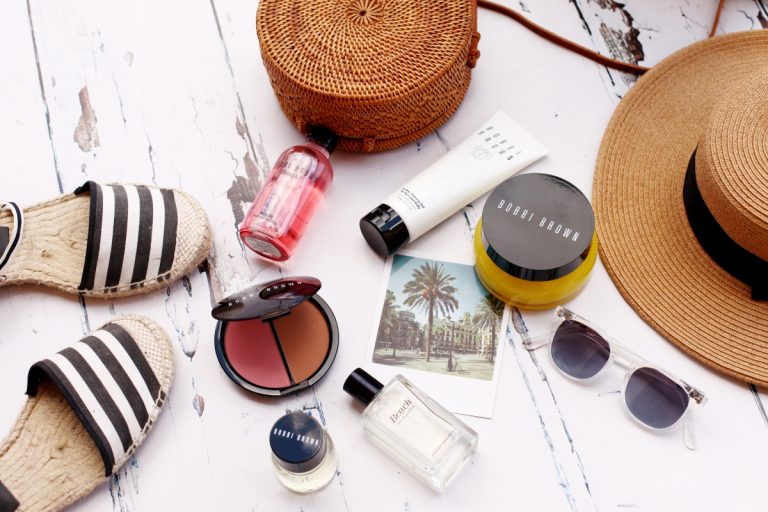 Two things you already know, summer is my season and Bobbi Brown is my beauty go-to. Now you are probably sitting over there thinking this is sponsored, it isn't. I won't lie, I wish it was. Saying that, I genuinely love these products and in an effort to include beauty here too, I wanted to show you them in the same way I would a best friend. Some of them featured last summer and some of them are new, either way they are my summer essentials and a real good investment should you be going on vacation soon. Skip the overpriced Chanel nail varnish at duty free (they suck) and get yourself some Bobbi, I promise you will love!
Prada Ambre is my winter perfume but as soon as summer arrives, I switch to Beach. I started wearing this fragrance last summer, I threw it in my suitcase and wore it everyday of my month-long jaunt through Southern France and Italy – so the scent already possesses that personal nostalgia I always look for in my perfumes. It is light, airy – barely there and quite obviously, beachy. Key notes are jasmin and salt spray – so it's delicate and natural, I tend to dislike heavy scents. However for me, the hero product from Bobbi's Beach range is undoubtedly their Body Oil, packaged in a glass bottled and tinted pink, it's ideal for sunbathing. I'll be honest, I don't use sunscreen, I never have – which might be terrible, I know. As a sun-worshipper, I like to slather on the oil -and after years of slipping around pool tiles coated in the typical Haiiwaiian Tropic that refuses to rub off even in the shower, I finally discovered the dreamy sophisticated version that is Beach. The scent is the same as the perfume, but the oil is light – not cloying or sticky but still so moisturizing and slicks off your skin with water. You are probably smarter than me and use sunscreen instead of oil – if so, the oil is also an incredible moisturizer after a day in the sand & sea. Not to mention it coats your skin in a light dewy sheen which looks so lovely on top of a tan.
This is essentially an eraser for your face, it's thick, delicious and smells like lemon meringue pie. It's combination of glycerin and olive oil means it removes everything from makeup to dirt and debris. You apply a layer to your face and then wash it off using water and a cloth -leaving your skin 100% clean and so soft thanks to the oily nature of the balm. Especially soothing after a day in the sun – a friend of mine used mine after developing a mild sunburn and then ran to Sephora to buy her own.
This duo is available in a few different shades, personally I use their 'telluride' which is a dark matte brown and a rich rosy raspberry blush. I refuse to wear foundation in the summer, in Spain it is too hot and I'm usually sweating, so bronzer becomes the only product I apply to my face. I especially love this one because it looks so natural – like real rays of sun for your face and without all the annoying glitter that so many other versions tend to have. If I am going out to a party or a fancy dinner (which is rarely) I like to extend past my face, onto shoulders and decolletage too.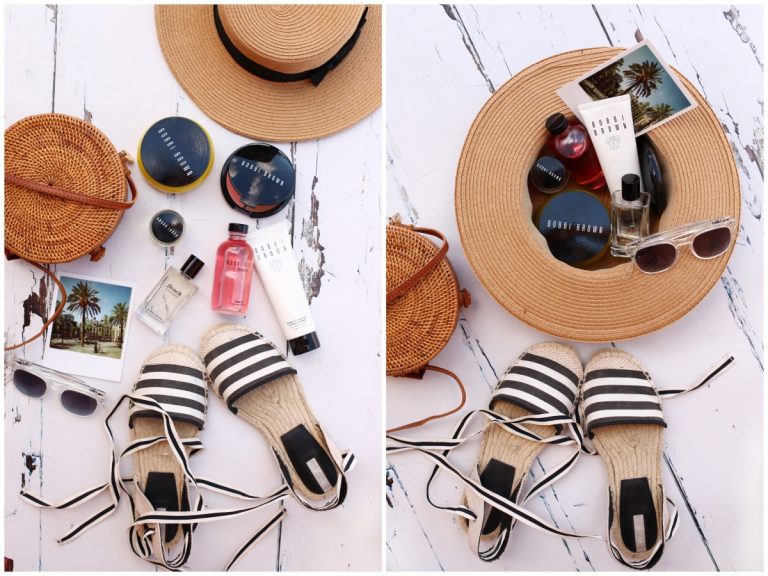 You are already familiar with my almost religious relationship to fake tan (if not, take a look at this post here) – I am very set in my ways and tend to be very wary of trying anything new. But like always, Bobbi didn't dissapoint. The colour isn't dramatic but it does give subtle glow. It is light which makes streaks or strains almost impossible. I like to add a little bit of this onto my legs, arms and face after showering, it enhances my real tan and just generally makes me look better. An easy option to throw into your summer suitcase and apply before dinner after a day on the beach.
I have combination skin but come summer, it withers into a dry, itchy mess. The amount of sun I get dehydrates me completely so naturally, I am a big fan of facial oils. They inject all the moisture I irresponsibly lose every time I'm at the beach or by the pool. And while I love facial oil, I hate greasiness – it's my biggest skin fear and so most of the versions I have tried left me disspointed I spent 30 euros + on something that does nothing but make my skin feel sweaty and dirty instead of clean. Bobbi's Extra is so light – not sticky nor cloying but instead gentle and it absorbs so smoothly into my skin. I wouldn't ever use another, really, I mean it.
---