---
exploring the world of david yurman at galeries lafayette
'You feel connected to it. And if you have that unconscious connection to things of beauty and things that have history, it's meaningful
---
I'm very proud to introduce the next segment in my jewellery journal, and this entry is both a man and a brand I truly admire. In fact, I feel like I know David Yurman personally after exploring his jewellery. I know he lives in a penthouse in Tribeca, I know he studied under a man who once worked for Pablo Picasso, I know his wife Sybil is his biggest inspiration and together they started making jewellery to sell at art & craft fairs in the 1970s. I feel like I could sit down with him & his wife and have a conversation that would perhaps start with jewellery, sway to creativity and end on something simply profound about life. It was an honour to walk into their beautiful new boutique at Galeries Lafayette for an appointment this week. David Yurman, as a brand but also as a man, quite simply, felt real to me. I am quite accustomed to PR hyperbole, it tends to bore me silly. But, my appointment with David Yurman strayed from the typical tedious sales pitch and rather unfolded like a story, a story full of the struggles and successes that scatter a sincerely creative life. His lookbooks are scrawled with his own messy writing, his relationship with the face of his brand, Kate Moss is one of a decade-long friendship and his jewellery seeks a narrative, that, quite like the signature coil he uses, wraps itself around whoever is lucky enough to wear it. How invigorating to stumble across personalities like David Yurman, his jewellery is intimate in a way I didn't think possible in the luxury world. It was once said that a work of art that did not begin in emotion is not art, and that quote was all I could think of as I tried on all these wonderful jewels. Because they all felt so full of so many things, full of a creative life, of stories; brimming with emotive powers that expanded into personal chapters, both his and quite surprisingly, my own. As a girl who is truly fascinated with all facades of artistic expression, I am smitten but also, I salute him, in a personal, happy way – waving to him from the shore of a different creative life, admiring and hoping to one day achieve a fraction of what he has so lovingly created.
---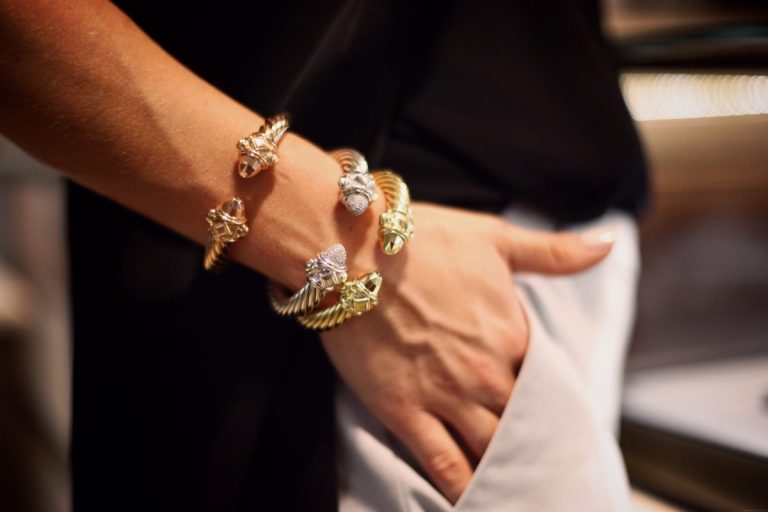 ---
my most favourite piece
Featuring the classic Renaissance bracelets in silver, rose gold & gold. These showcase David's signature cable design. They are weighty and decadent but effortless to wear. I hate complicated jewellery, but these were easy to slide on, preferably in a stacked group of 3.
---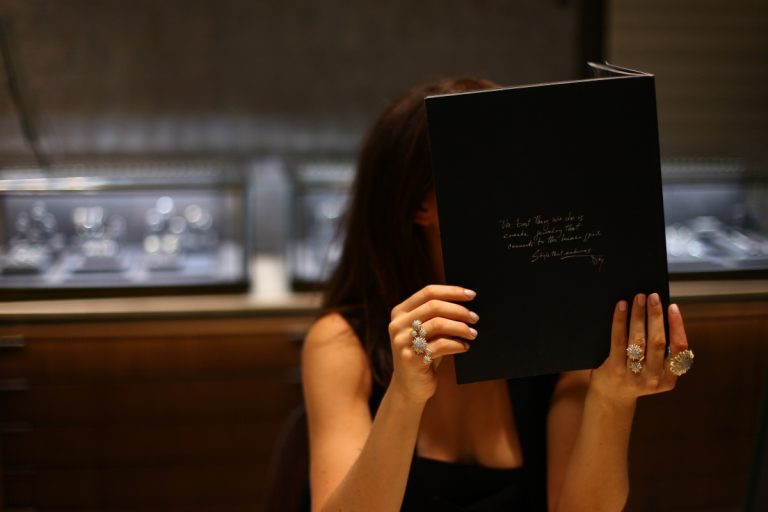 ---
a jewellery appointment like no other
At David Yurman they dress you in jewels in the same way a tailor would custom make a suit. It was delicious really, dressing my hands & neck in all these wonderful pieces and an introduction to heavy yet elegant jewellery, a style I never thought would suit me. I wish I could own them all, maybe one day.
---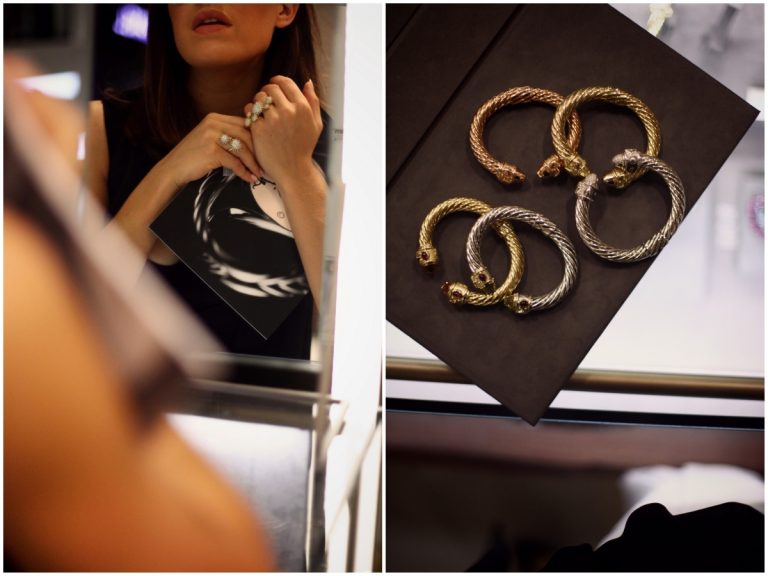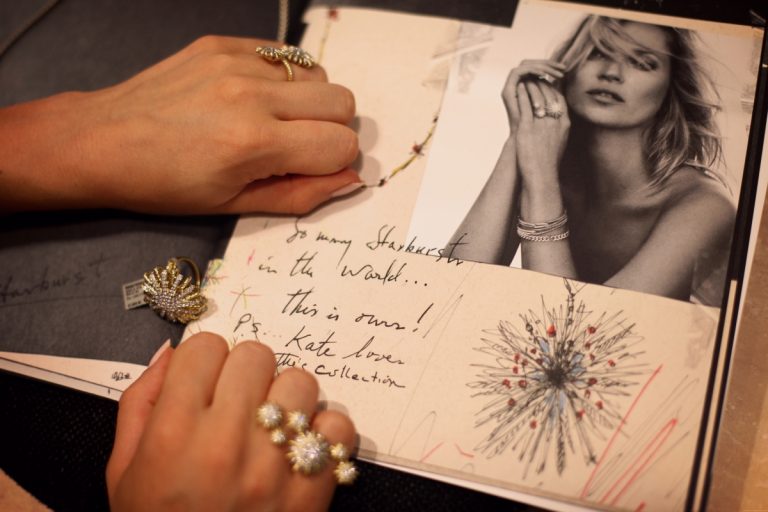 ---
a paris inspiration
David & his wife, Sybil came to Paris for Bastille day, the fireworks brought Sybil to tears, she was so moved. David, forever finding inspiration in his wife, set out to design jewellery that would encapsulate the memory, and so the Starbust collection was born. I adore this story, David believes there are infinite starbursts in the world, whimsical moments we want to remember forever – and we should pay tribute to those in every way we can. And what better way to face the often dull quotidienne tasks than with a reminder of our most magical times close on our finger. How lovely.
---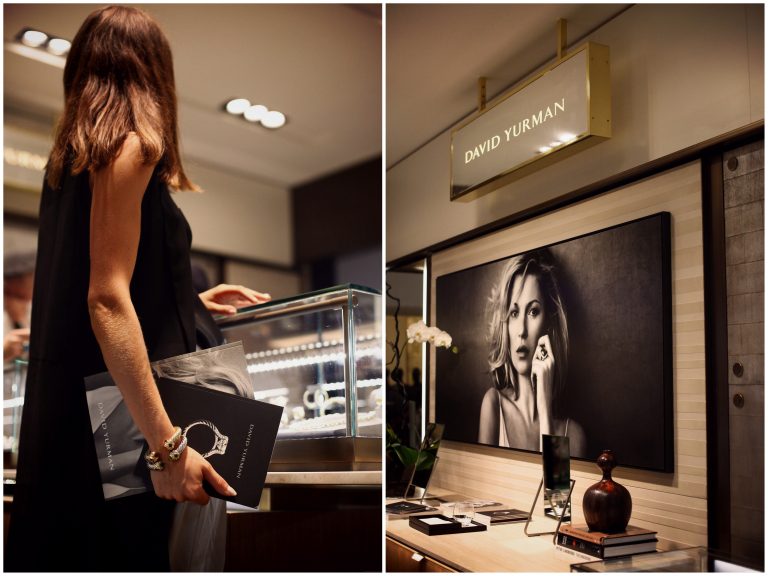 ---
my own david yurman moment
I then fled to the streets in search of coffee but also to create my own personal David Yurman lookbook of sorts – I really appreciated that the brand not only gave me the scope to do this, but moreover wholeheartedly encouraged it. It was, as I said, an honour. I love how the gold tones look underneath the bright quinessentially Parisian cafe red – I hope I inspire you to incorporate some gold jewellery into even the simplest of outfits.
---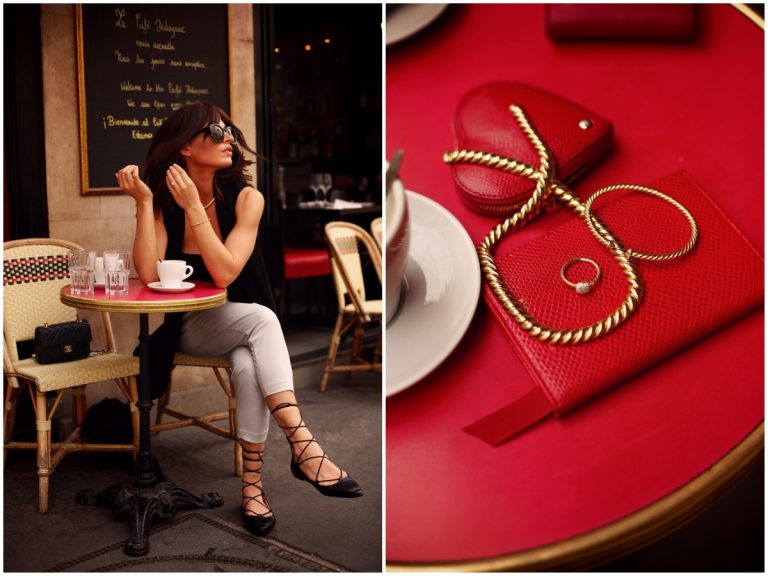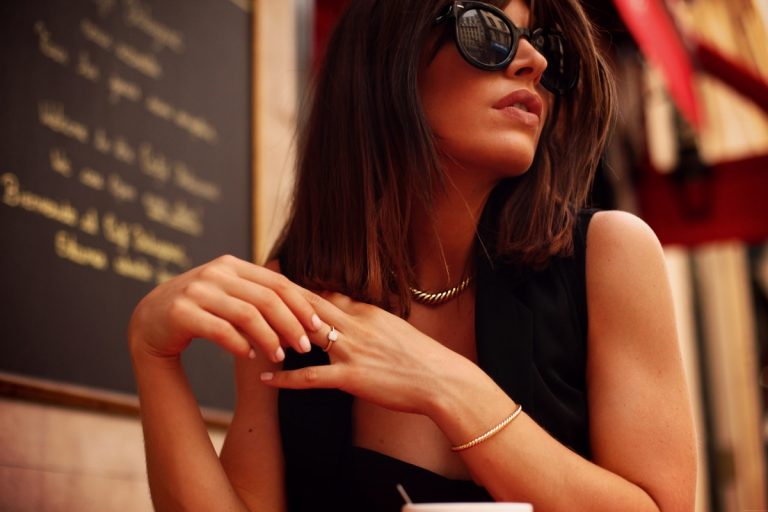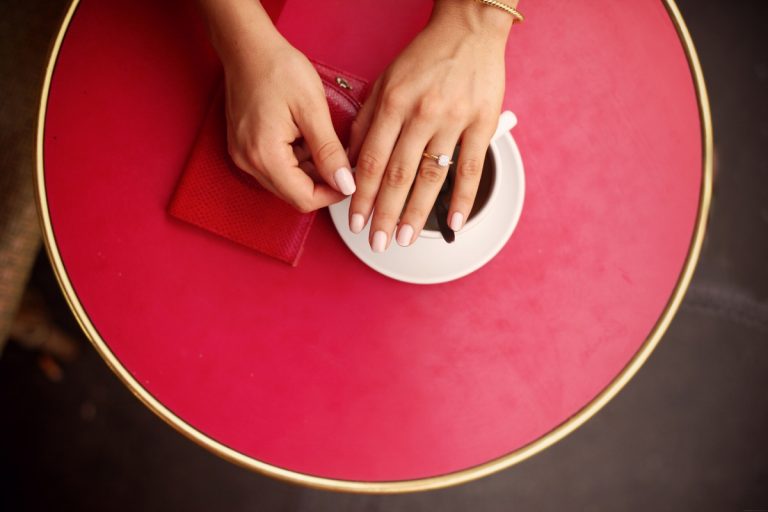 ---
the pieces i chose to wear
I'm wearing the Hamptons Cable Link Necklace, Petite Pavé Ring with Diamonds in Gold & Cablespira Bracelet with Diamonds in 18K Rose Gold
---