i suppose you think i'm very brazen or très fou or something.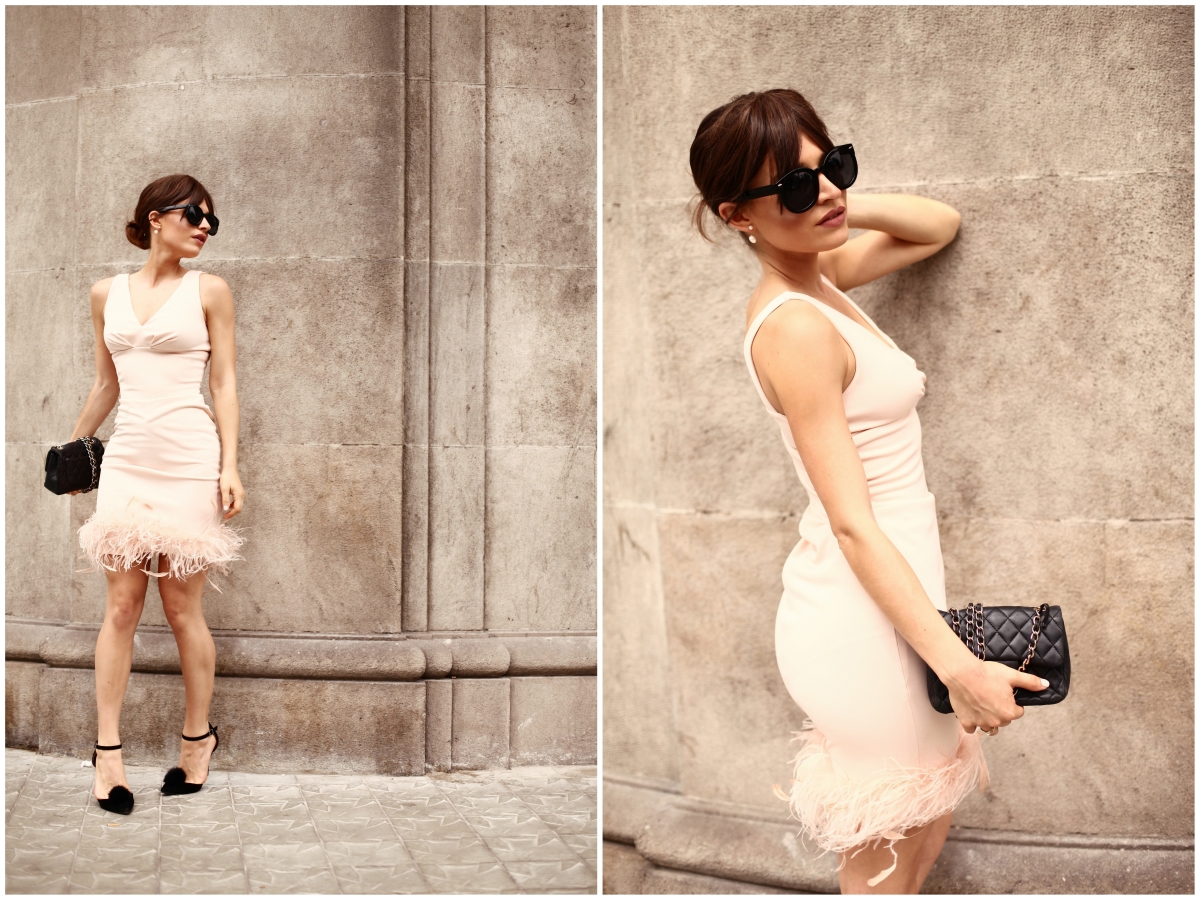 ---
---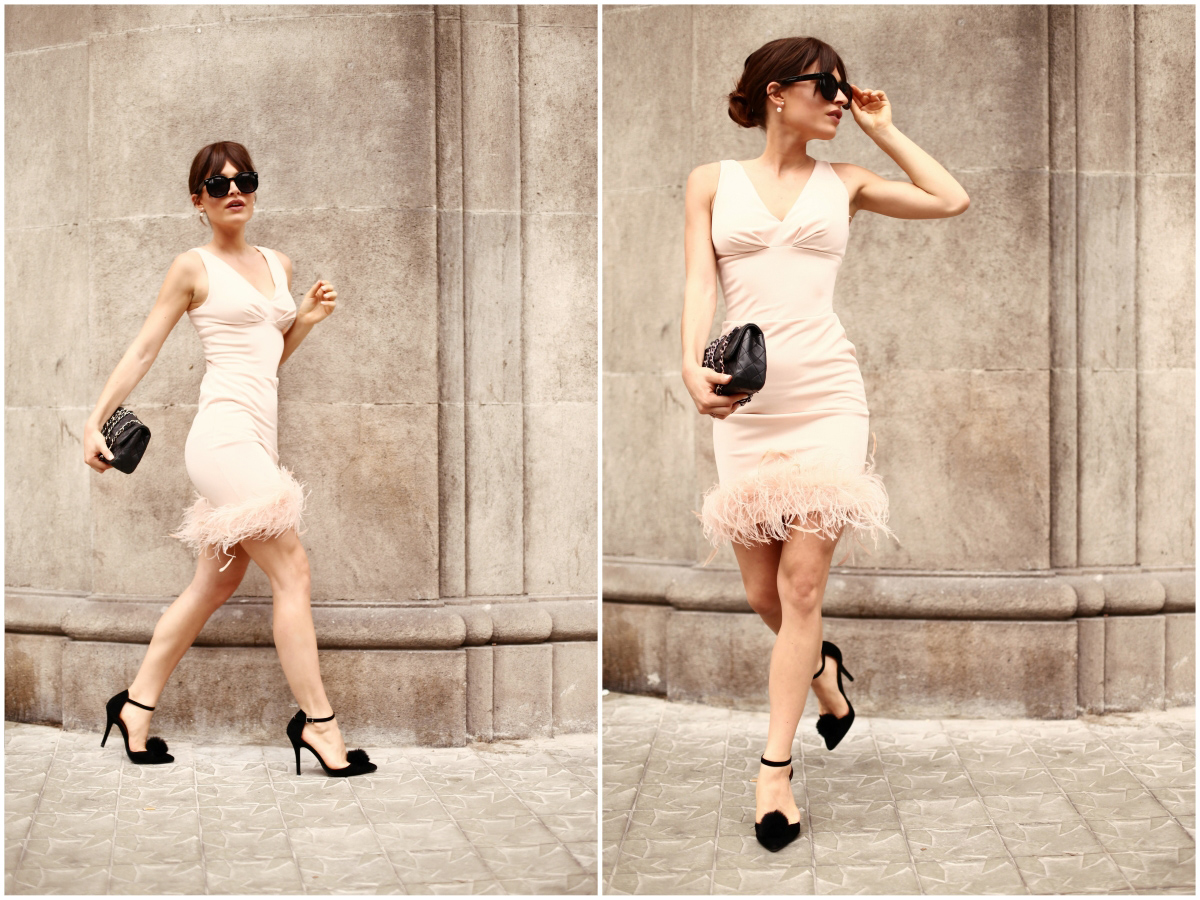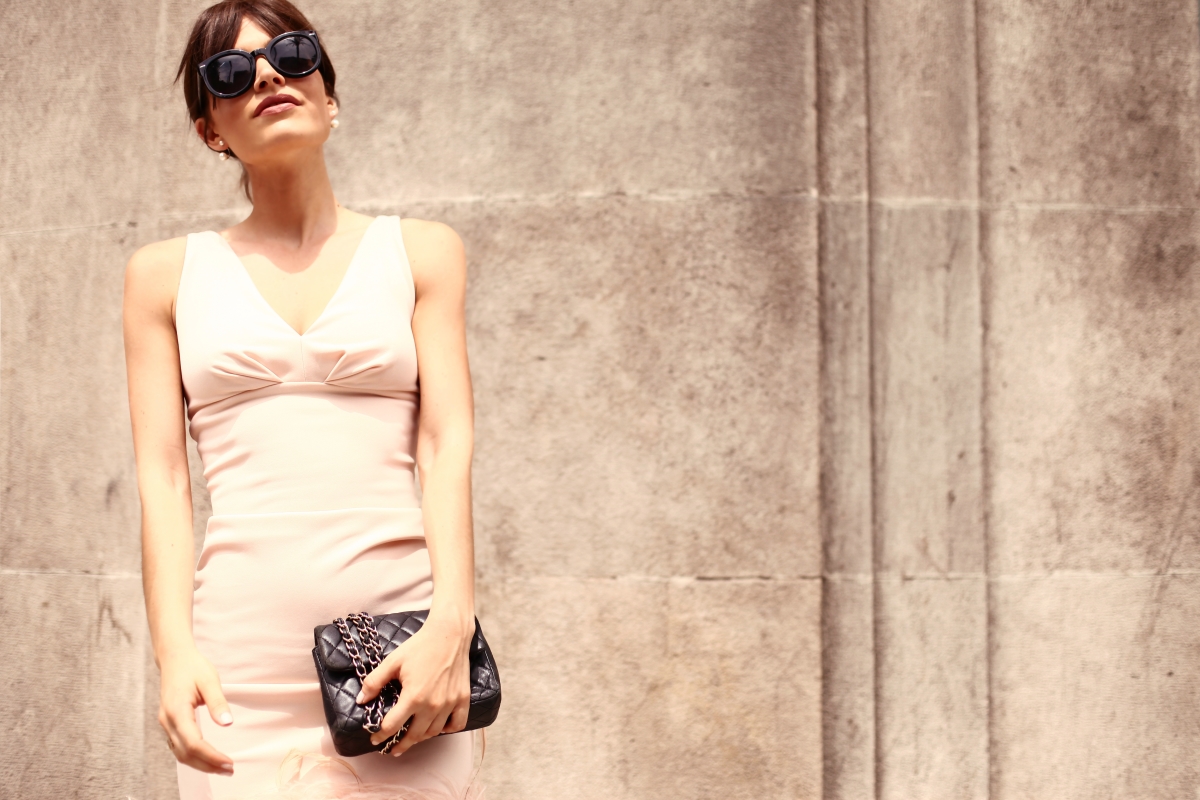 "I suppose you think I'm very brazen or très fou or something.": a quote I love from Breakfast at Tiffanys, and no, not the movie, the book. As much as I love Audrey Hepburn, the book is infinitely better. So good I wrote my entire university thesis on it. Capote's book also has always been the basis for all of my LBD inspiration – and yes, I mean the Little Black Dress, made iconic by Chanel but for me, faithfully and forever inspired by the ever lovely character of Holly Golightly. And why am I referencing the LBD when in fact I am wearing a pink one? For a few reasons, let me explain.
Primarily, the dress is by an irresistible British brand named Little Black Dress, that surprisingly offer all kinds of dresses, rightly refusing to limit themselves to the solid monochrome classic. And I like this approach – because while the LBD is indeed a classic, it is more the sentiment behind it rather than the colour that makes it special. Don't you agree? I have labelled so many of the dresses in my wardrobe as LBDS, and as you'd expect, most of them, are in fact not black. We as women, we tend to have dresses for all occasions, the floaty casual we wear on repeat, the smock style for when we are perhaps feeling a little bloated, the almost dressy but not quite shift…I could go on and on – but the LBD?
The disposition of this sort of dress is altogether different; exceptional, elegant; the default dress, a uniform of sorts for all occasions. A statement to slip on that requires minimal styling. It's an always and forever dress, thus rendering it, thrillingly full of stories. And so why limit all these beautiful tales to one colour? Indeed we should not. So let the LBD be pink or blue, yellow or printed or whatever else. Insisting the LBD always be black seems rather dull to me. I have always been devotedly defiant when it comes to the rules that fashion spells out for us – so I suppose this is yet another way I've chaotically resisted. And if personally redefining the LBD makes me brazen or très fou, then you know what? So be it.
---
I also feel compelled to mention that this dress is so appropriately called the Audrey dress, available in black, white, pink and wonderfully on sale too. And while I do prefer the book to the movie, the LBD undeniably had its greatest, most defining moment in 1961, when Audrey Hepburn wore the style in Breakfast at Tiffany's. How wonderful to name an LBD after this icon who I too am so graciously named after.