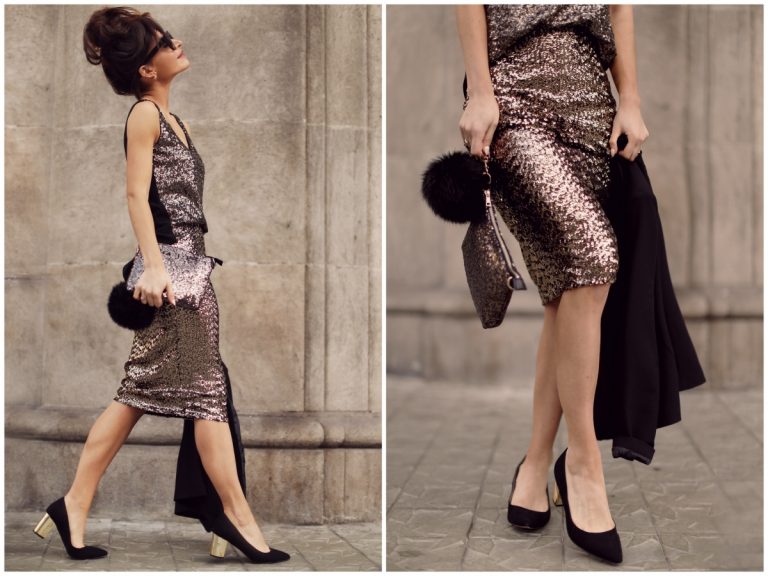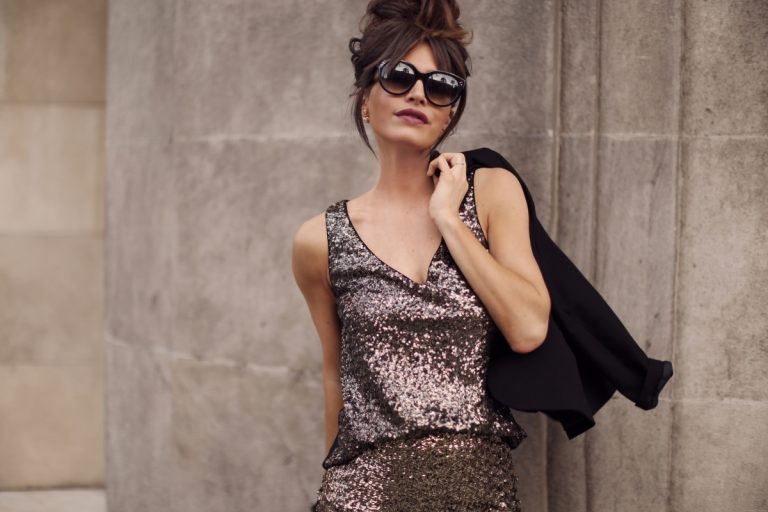 ---
WHAT I'M WEARING: OASIS SEQUIN VEST, OASIS SEQUIN PENCIL SKIRT,
OASIS SEQUIN CLUTCH & POM POM KEYCHAIN & OASIS GOLD BLOCK HEELS
---
all of these dazzling pieces are now sparkling in the oasis sale, i thought you should know
---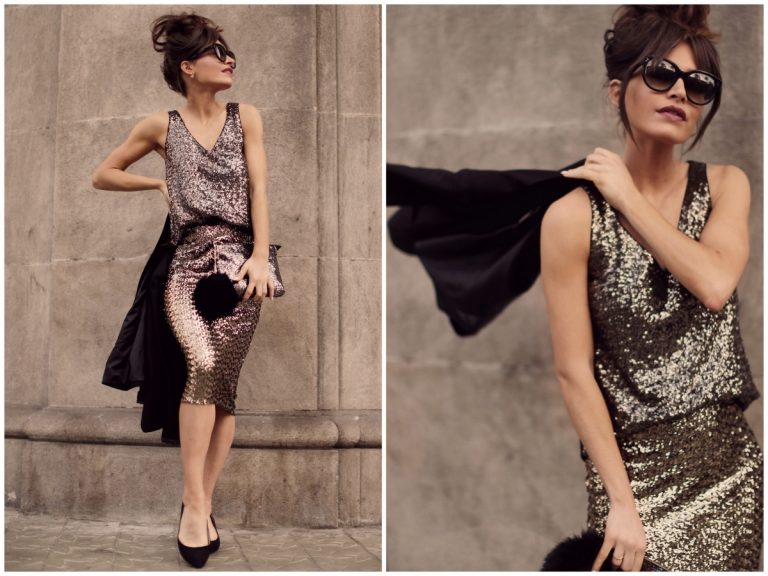 My little eyes are already set sparkling on New Year's Eve, undeniably my favourite holiday of the year. Celebrating the beginning of a new thing, especially a new cycle of 365 days simply feels important to me. I'm nostalgic and hopeful like that. With that said, I have two New Year's posts, but to begin with I thought I'd share some advice, a weird anthology for the night I hope you have, in the form a poem in the form of a list. Feel free to clutch at it in the same way you might, like me, a sequin clutch, should your evening get a little crazy.
hair is a trivial thing and by midnight you won't care, the same goes for whatever you decide to wear. skip the 'i look terrible' despair.
place your credit card inside the pages of a book, stack other books on top, or for the more weak willed, even a chair. keep it there. plastic money is not 2016 confetti, so don't you dare; a limited supply of cash should be your sole affair.
fuel up on a royal meal before taking a single sparkly sip, too drunk girls are an absolute drip.
cover your lips with lipstick to avoid kissing boys that shouldn't be kissed.
sequins and glitter or metallics that reflect, anything that bounces light, yes wear those, anything or at least one thing, glitzy and diva flecked.
hold someone's hand or a tipsy hug too tight when the clock ticks into the new year at midnight.
choose heels just right ; the crucial choice is the perfect height; uncomfortable shoes on a magical night is a tedious plight.
be sure to dance, at a bar, on your living room floor or by the shore of a beach under the stars.
hold everything in your head from the year almost past, tie up quiet promises with drunken steadfast.
but above all, have fun and over everything, celebrate, the year just gone and the one to come; these years are life and life is vast and shiny and great and bright.