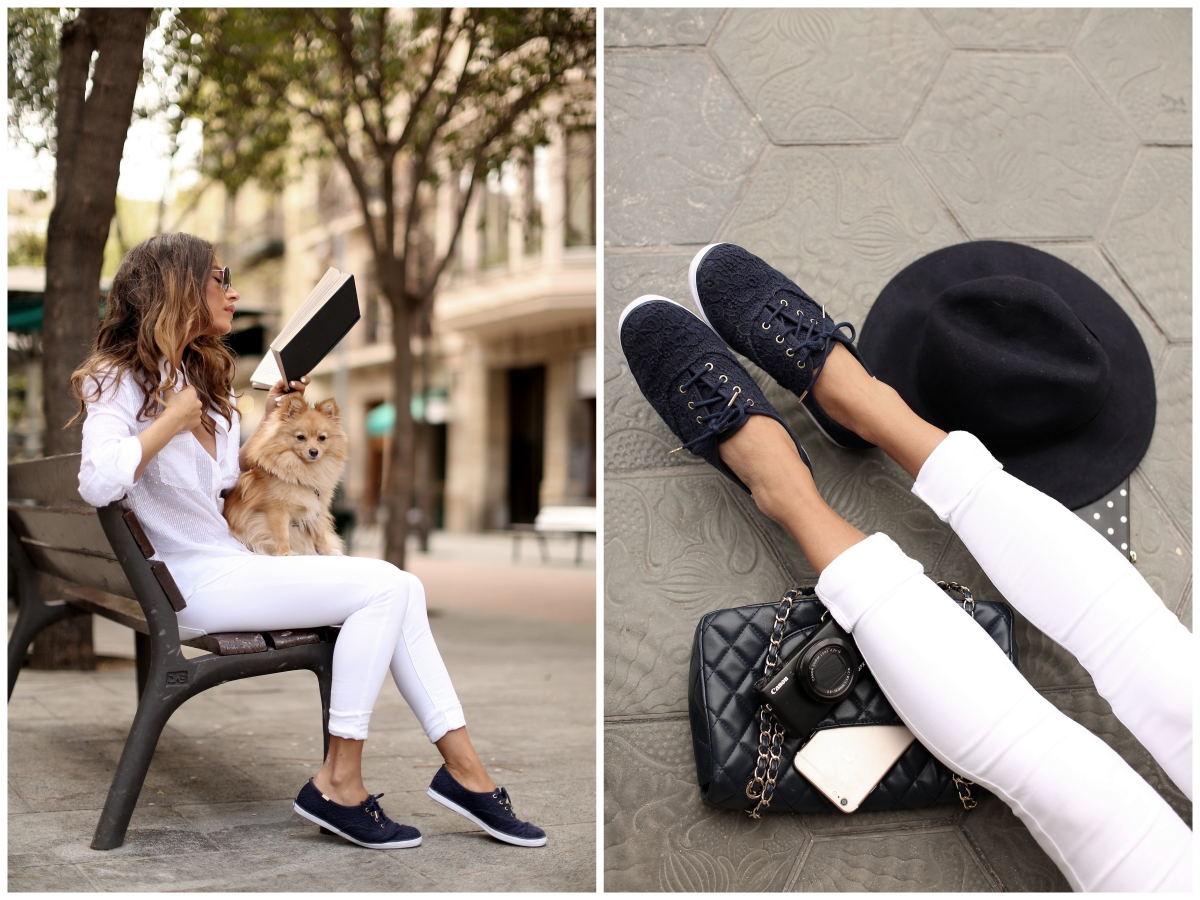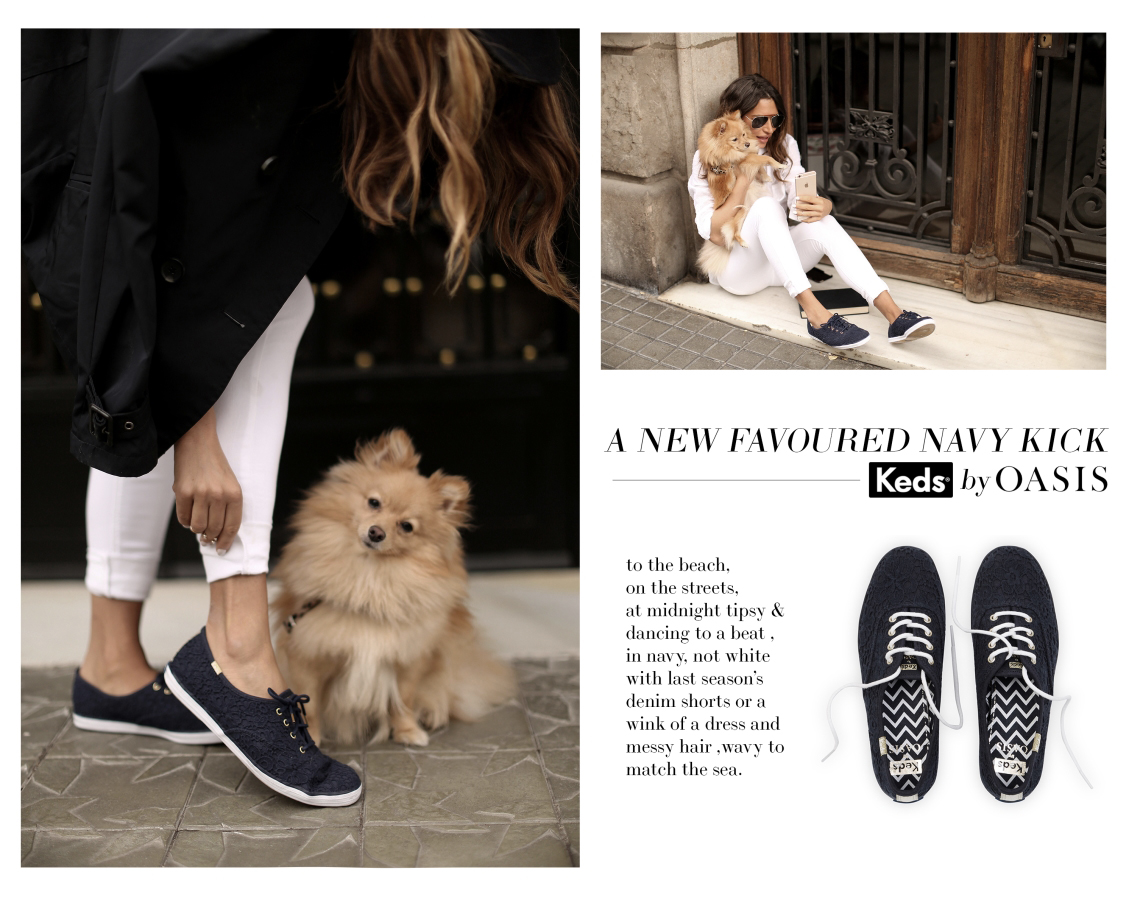 ---
---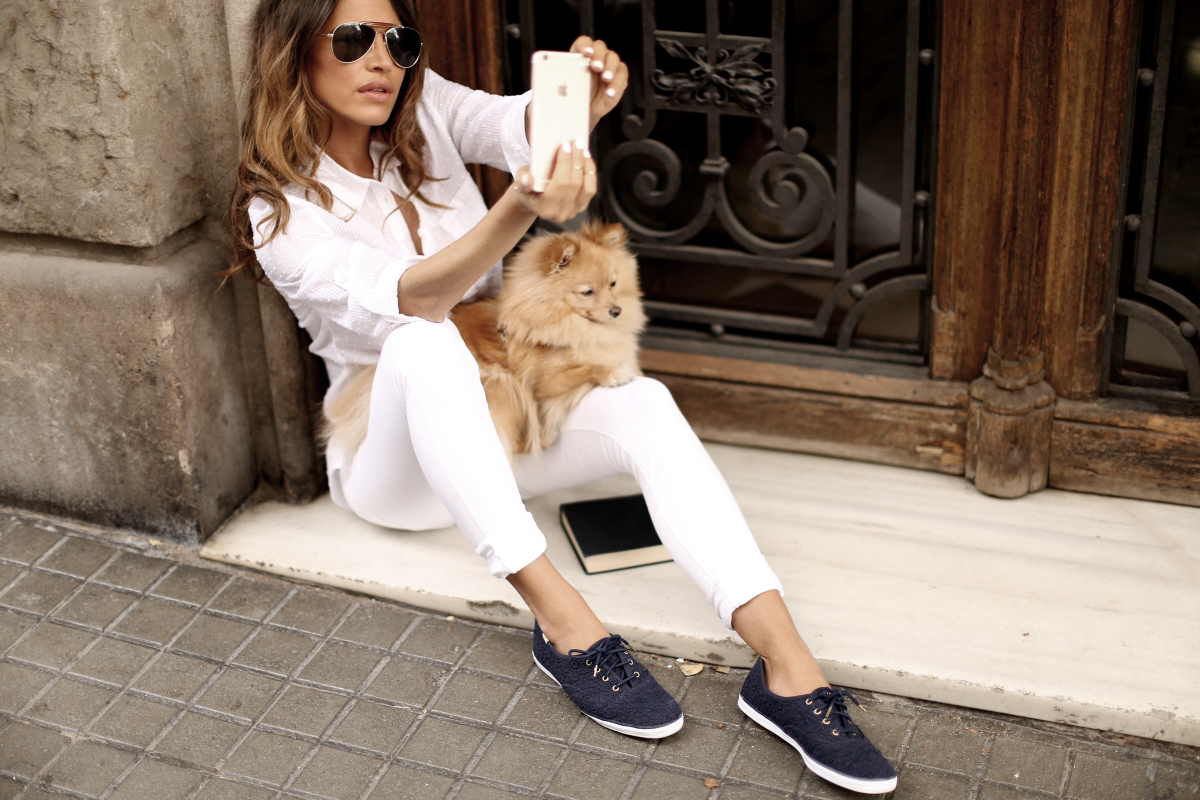 I cannot believe it has been an entire year since I collaborated with Keds & Oasis for their first collaboration, perhaps you remember, I bounced over to Dublin to host the event. It was such fun. I'm declaring, Oasis and I in a relationship, which sounds ridiculous but I've worn the brand through every chapter of my life for a long time now. Emotions are tucked into the pockets of certain blazers and I have memories wedged into those small skinny jean pockets.
I adore the brand, very genuinely and so it is an honour to feature as one of their Keds' faces for a second time around. My style has evolved 360 in the 365 days that have so quickly past, but that's what I enjoy about Keds; they are timeless. So slipping my feet into the navy spin on the classic white felt celebratory in a way, so much has changed and shifted but some things will always stay the same. Like these sneakers or a book in my hand or the white blouses I own, always just a little wrinkled but not enough to go find the iron. Every year of my twenties has been dramatically different to the last, it's a progression dipped with mistakes and errors. The constants feel very few and far between, so when I find one, even in the form of a pair of sneakers by a brand even my parents wore, I clutch at it and highlight it high.
Because we all need that comfort in the ongoing change that is life. I'm too fickle, I've moved a lot, my love life resembles confetti and my best friends are quite like me in that they seem to leave or move too soon. Sometimes I look back to a month ago or even just last week, and I feel like an entirely different person. Is that crazy? Probably, and most of the time, I certainly feel so. I'm forever piecing together new parts of myself into a constantly shifting whole. So it might sound silly but these sneakers are a solace, persistent in resisting the ticking of time that drives me to a a new kind of crazy everyday. Keds are kind of, for forever and ever. Even my Dad said so. They are a classic in my life that lacks consistency. And so I'll wear them all through spring and into every whim and fling I'm sure this summer will bring.