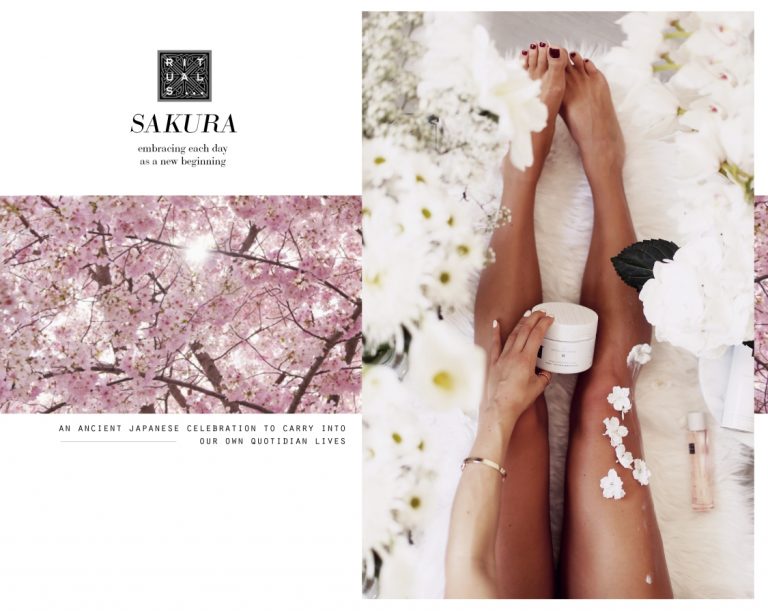 ---
Life seems to have aligned, the warm weather has finally settled and alongside the temperatures, an array of personal epiphanies have risen and come to light. The concept of beginning again is one I've energetically embraced, the many beginnings of spring are already stirring straight through me. So when Rituals, a brand I keep close and all over my own home, invited me to experience their Sakura Ritual, inspired by the iconic Japanese cherry blossoms, it feel like a beautiful project to sink into. I wrote a poem, sprinkled flowers all over my floors and in a quiet way thought about all the wonderful ways life has forced me, in recent months, to pick myself up and begin again.
---

---
As long as you are breathing with a heart beating, you will make mistakes; they are imperative to existing as a human being. The round globe called the world is hopelessly confusing and our emotions are reckless demons in themselves. Mistakes are part of our stories. I hold this mantra close. I hope you do too. Because while mistakes are inevitable, tomorrow is too. And with the sun rising into a new day, we can begin again. We must always begin again, and how easy it is to overlook the simple opportunity of tomorrow as the time to evolve and spin into different things. All you need is a sunset conclusion to follow a sunrise genesis. How endlessly comforting, we can always go on as long as time goes by. And time will always tick over, so we can always change and shed and launch again, and again, and again.
---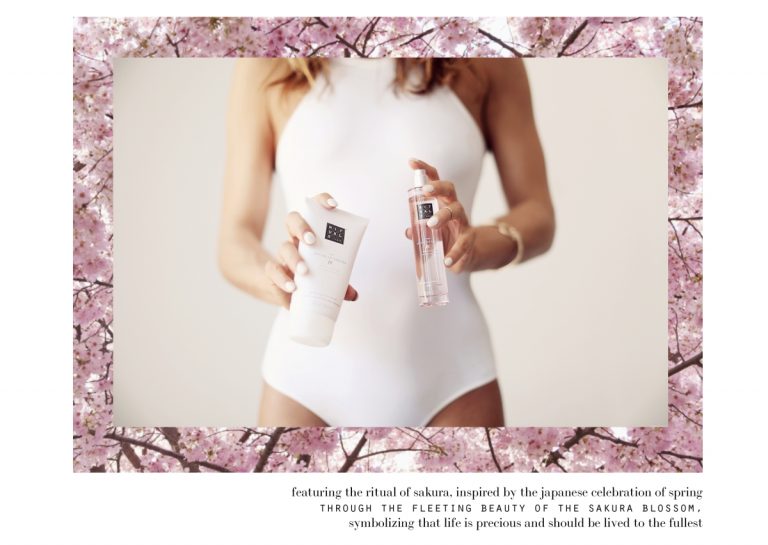 ---
For a long time, after repetitively stumbling across photos online, I've yearned to see the Sakura blossoms in bloom. One day, I hope to discover Japan, until then, its etched in the long list of experiences I seek, kept in a notebook tucked into a shelf beside my bed. The cherry blossom holds a very special place in the hearts of the Japanese, it is their national flower, but also seen to be symbolic of hope and renewal. Two emotions I am clutching at as we speed into spring. I hope you make them a ritual in your own life too. Tokyo was the victim of incredibly harsh snow storms this winter, so their celebrations this year are especially poignant and I can feel echoes of this in my own life too. It was a haze of a winter for me. But spring is here and I'm rejoicing in ways I cannot even quite convey.
---

---
I experienced the entire realm of the Sakura Rituals range, from their foaming shower gel, to their shower oil, a body scrub and my personal favourite, a bed & body mist. Now that I am sleeping with my windows wide open, I like to come in just before bed and spritz this all over my pillows and linens. It smells blissful mixed with the cool night air. All the products are deliciously light; cherry blossoms smell wonderful and Rituals have beautifully encapsulated this delicate scent. The products are enriched with organic rice milk, a natural ingredient that nourishes the skin. My recommendation of the brand is a personal one, I absolutely adore their encouragement of personal rituals. Beauty is a routine for all of us as women, but within the simple practice of moisturizing our skin or jumping in the shower, we can be reminded of so much more. I love that, because we all need reminders. Life can make us forget and our emotions can trick us. So I hope I've inspired you to indulge in some of the products yourself as well as remember your own inner rituals. They are important. I hope you always strive forward, forever and over and over, to begin again.
---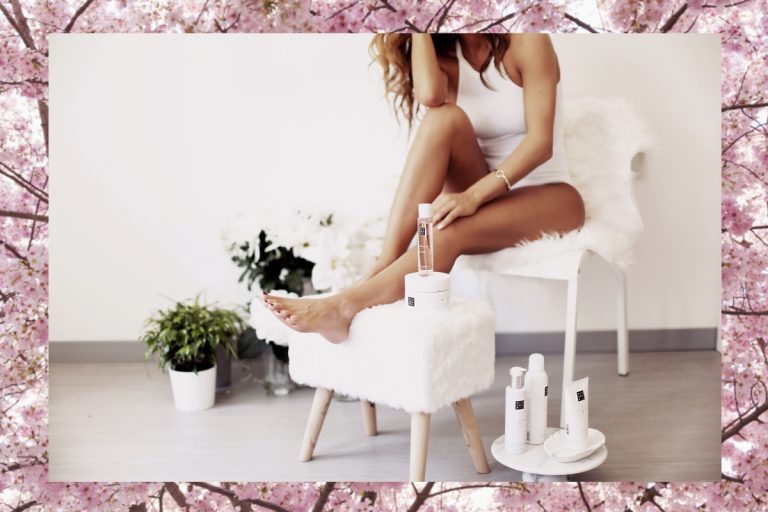 ---
create your own #letlifeblossom video in rituals' unique blossom booth
and have a chance to win a luxury sakura gift set, click here to participate.