You don't stumble upon your heritage. It's there,
just waiting to be explored and shared.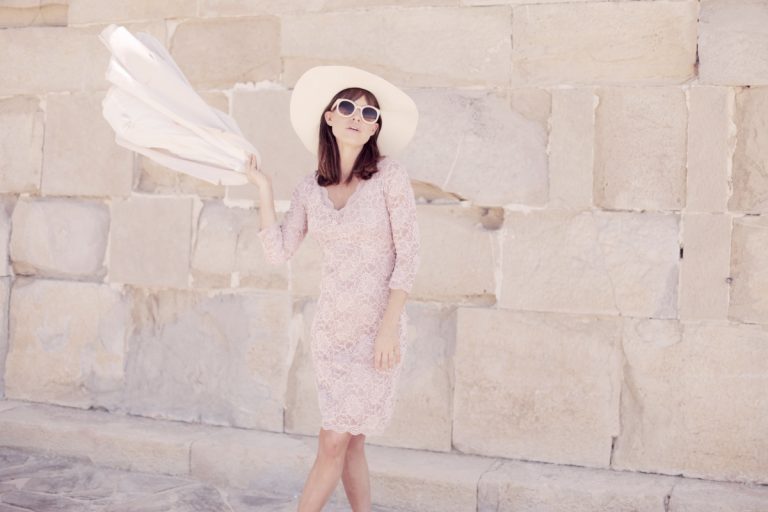 what im wearing: alie street anya blush lace dress, lack of color hat,
la redoute patent pointed cream flats & H&M Blazer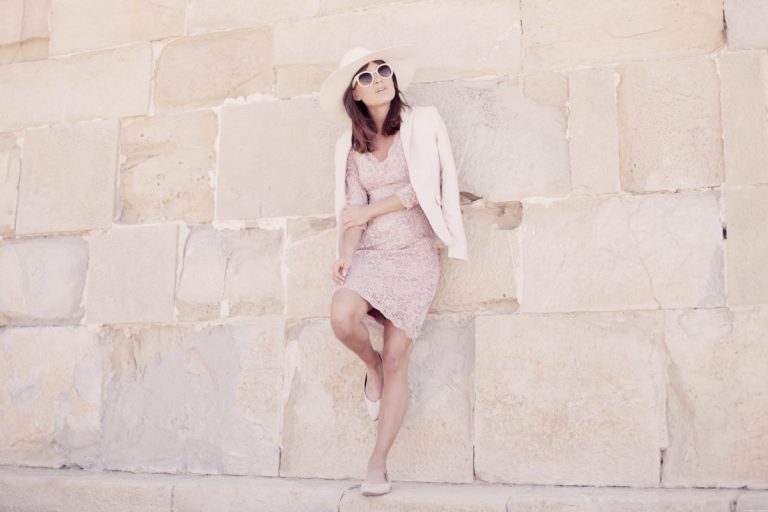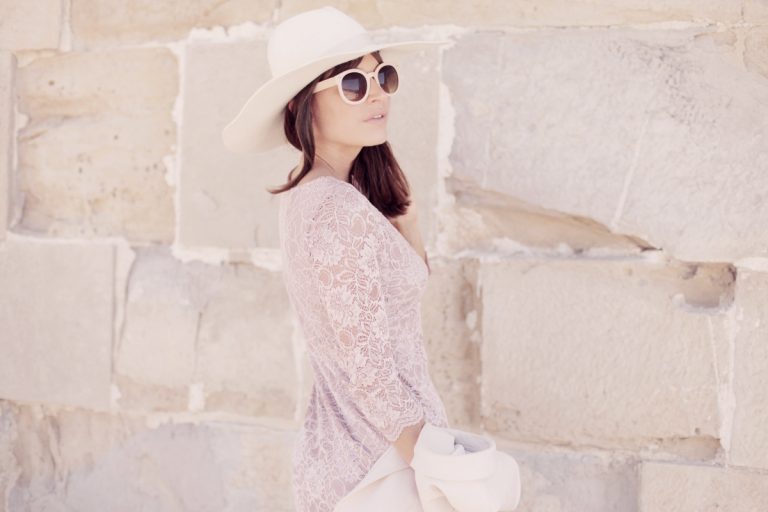 There is a weightlessness about lace, don't you agree? For a far from delicate lady, I quite like this sensation and being the strange one I am, I added a hat and blazer to what I suppose most would wear fancy with heels. Unexpected should be an aim in how we all dress. Generic, basic – these adjectives are scary to me, in all sides of life but especially in what I share here. In the ongoing blogging pursuit of staying relevant, I do try to keep things interesting and ever changing for you all. And so, I enjoyed this hat thrown a top this blazer – and a slick of barely there pink lace next to a wall full of textures I like to look at. And while repetition is quite dull, history is a beautiful thing, looking back is both humbling and inspirational. Precisely why it was such a privilege to wear this lace dress in such an unexpected way, honouring Alie Street's 1859 beginnings and yet tilting their customs into an ensemble that suited my whims of the right now, right here of today. Because really that is what our outfits should do, they should tilt, flex and bend around whatever we damn well please, all the while staying true to the stories within the fabric fibres of every piece we wear. I hope I've managed to celebrate Alie Street in the only way I know how; personally and very spontaneously. I like to think of that as part of my own heritage, a melange of all my befores swirled into all these impulses that come at me suddenly everyday of my silly life.