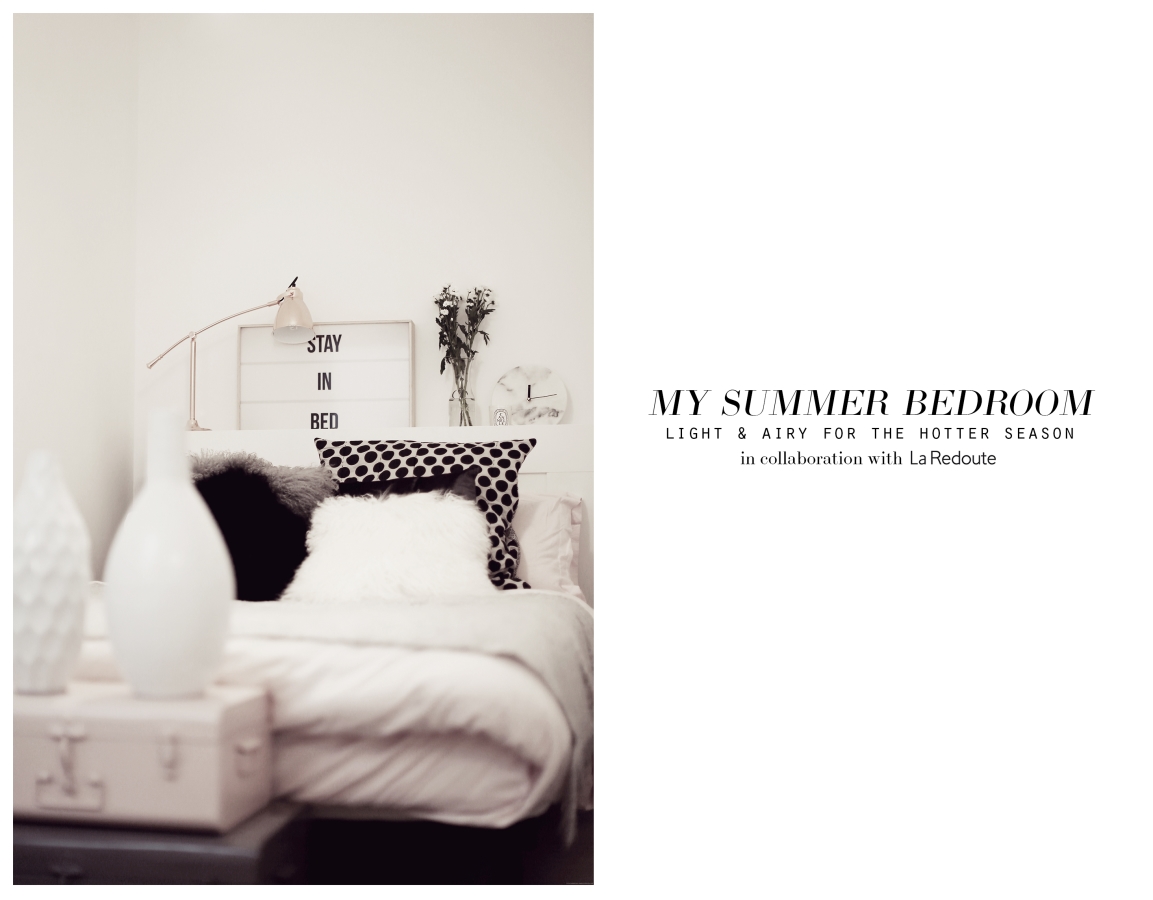 Living in Spain means a very intense summer. The season comes quick and suddenly the cosy things like duvets, thick wool blankets and pillow piles are swiftly tugged off the bed. And so with that said, I wanted to switch up my bedroom in honour of my favourite season, I finally incorporated a colour other than monochrome and went for an airy, lighter look in hopes that the cooler colours would cool me off too. It was a privilege to collaborate with La Redoute on this project, I have genuinely filled with my apartment with a great deal of their beautiful products; I couldn't recommend their homewares enough, especially if you are fan of Scandi inspired pieces like I am. And in the midst of their sale too, there are so many bargains, I've bought many myself on the lonelier, bored side of midnight during a nocturnal work break.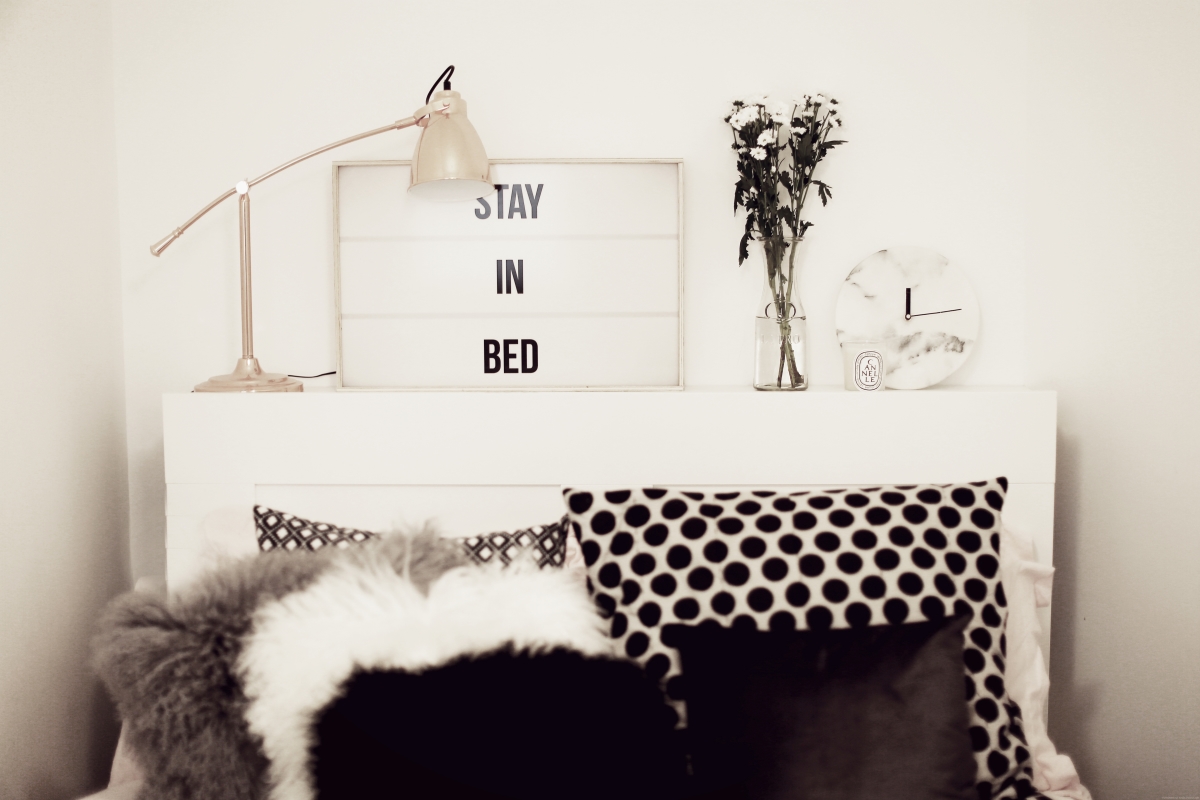 I have always been a fan of dusty, pale pinks but was hesitant to incorporate the colour into my mostly grey-monochrome interior scheme. I am very diligent in sticking to my colour palette until I came across this perfectly pink bedding, it's rather desaturated and not too childish ; I love how it looks against the darker textures and ideal for the hotter season. There is something far more refreshing about sinking into lighter toned sheets in the summer, my winter blacks felt too heavy.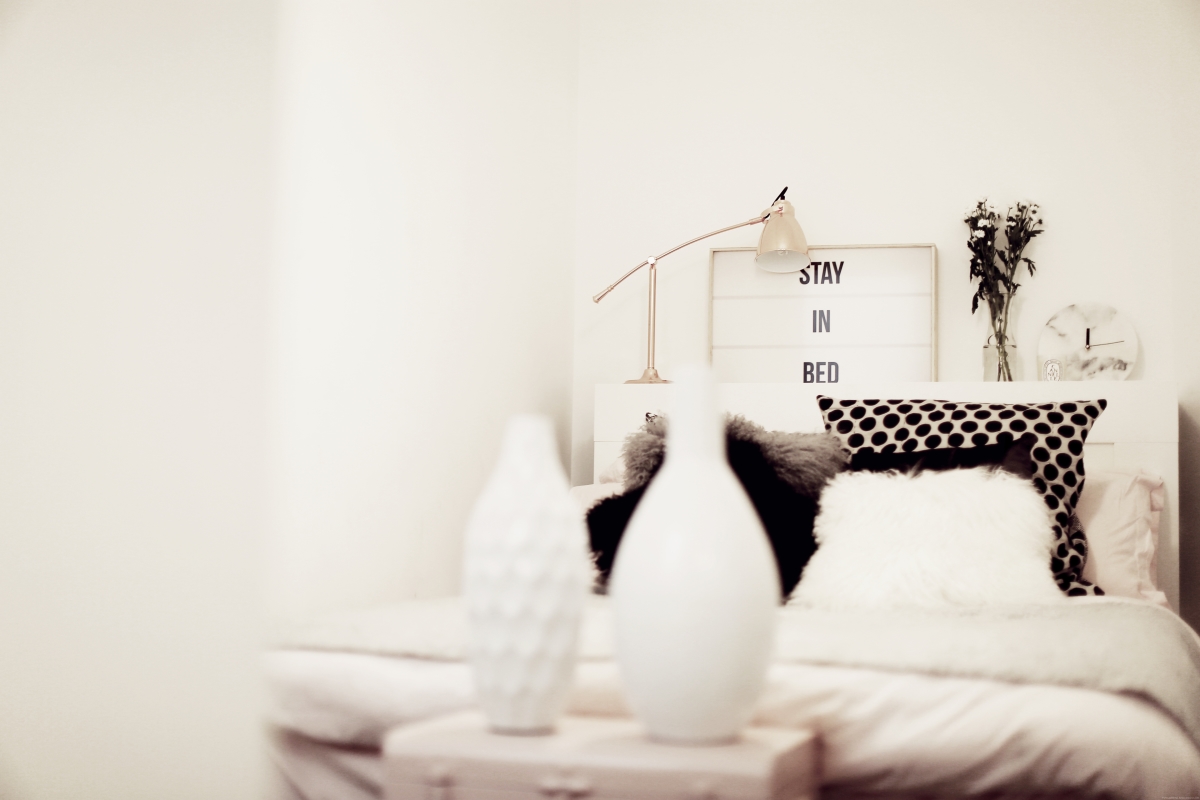 ---
FEATURING: LA REDOUTE PALE PINK BEDDING, MARBLE WALL CLOCK, JASMINE STATEMENT VASE, DAPHNE STATEMENT VASE GREY & PINK METAL TRUNKS, MOHAIR CUSHIONS IN BLACK, WHITE & GREY, POLKA DOT PILLOW
---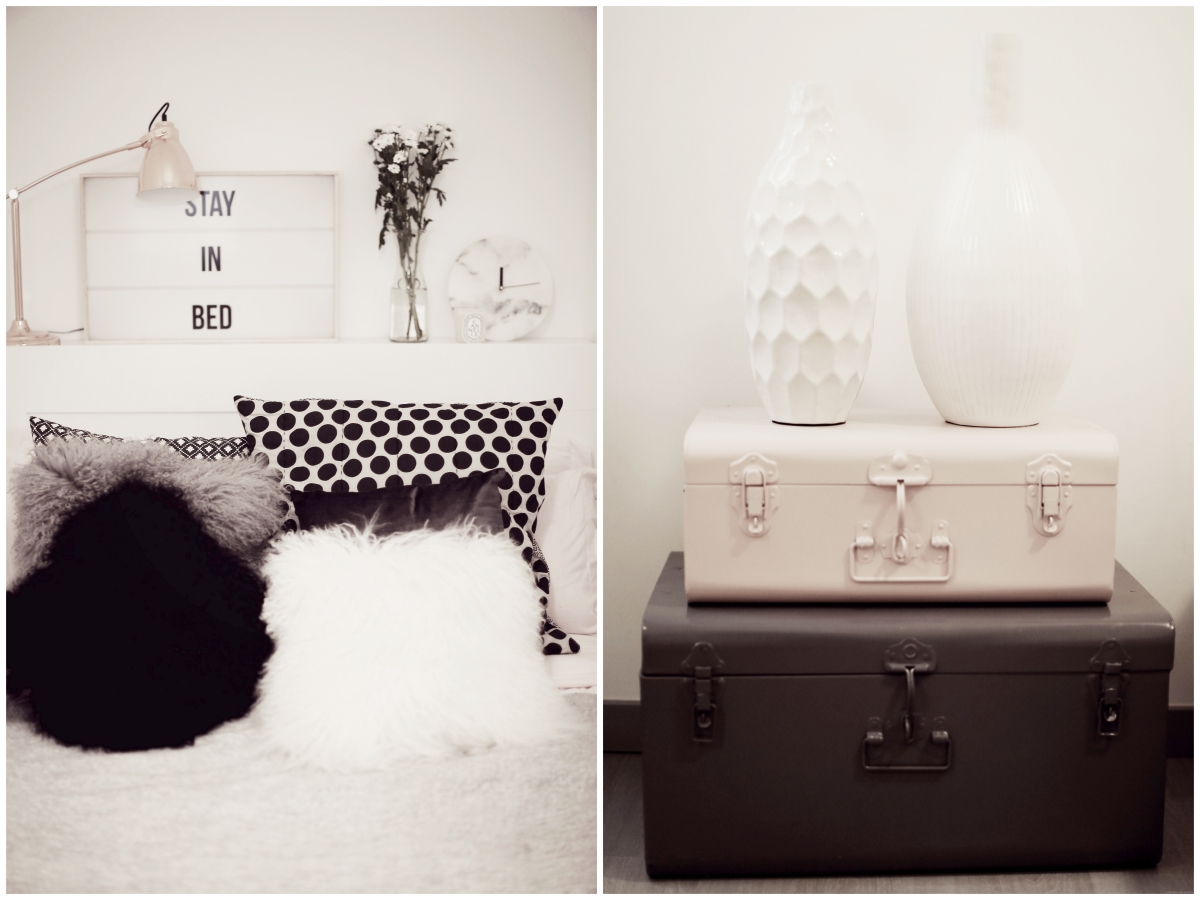 When it comes to interior accessories, I prefer what I like to call; minimal clutter – usually items in groups of 3 or 6, such as a simple vase of flowers, a Diptyque candle and this beautiful marble clock. These grey and pink metal trunks are incredibly practical, ideal for folding clean linens into or if you are less organised like me, all the weird things that must be kept but not pretty enough to display. I chose trunks in the two main colours of my bedroom and then placed these very sophisticated vases on top. There is something so grown up to me about large statement vases, and so I do silently self-congratulate myself whenever I get into bed for owning something so adult. It really is such a joy to invest in your living space, there is something both very calming and very mature about it for me, and so I hope you are inspired by another peek into frassy home, remember you can search my hashtag on instagram for 100s of photos of my little home here in Barcelona. And please, don't miss the La Redoute homeware sale, so many pretty things discounted to an even prettier price!