hygge at frassy home
I've managed to reference the Danish noun ´Hygge´ three times here on Frassy in the last week, a testament to how obsessive I've become with the word. I spontaneously bought a pile of books on Denmark, a culture that absolutely fascinates me. Statistically, Danes are the happiest nationality in the world despite their harsh winters. A winter lover, I am not, and so to cure my seasonal ills I started investigating their culture. If they can sustain happiness up there in the snow and so on, I can get by down here in Spain where the sun is still shining and I've yet worn a scarf. In my books, hygge was referenced endlessly, but before I go on, let me tell you what the word means, if you don't already know… Hygge in it's most simplistic definition means cosiness but it's real meaning extends far past that. Candlelight, thick blankets piled atop a sofa, beautiful pyjamas, an early morning coffee in the kitchen at home…all these things are very 'hygge'. Hygge is the absence of anything annoying or emotionally overwhelming; taking pleasure from the presence of gentle, soothing things. I've become obsessed and it ignited my home decor mania like a drug, so I made a few changes around the house, in hopes of cultivating my very own 'hygge'.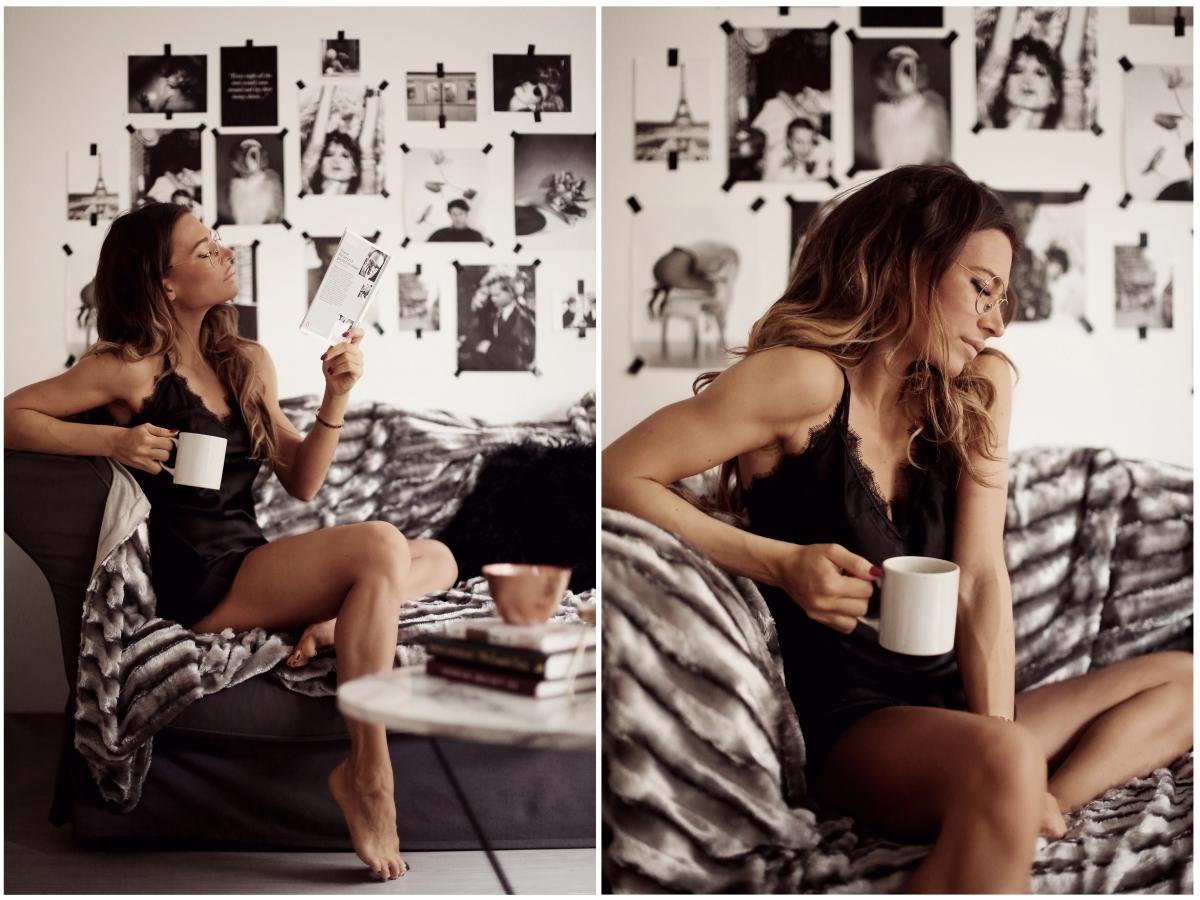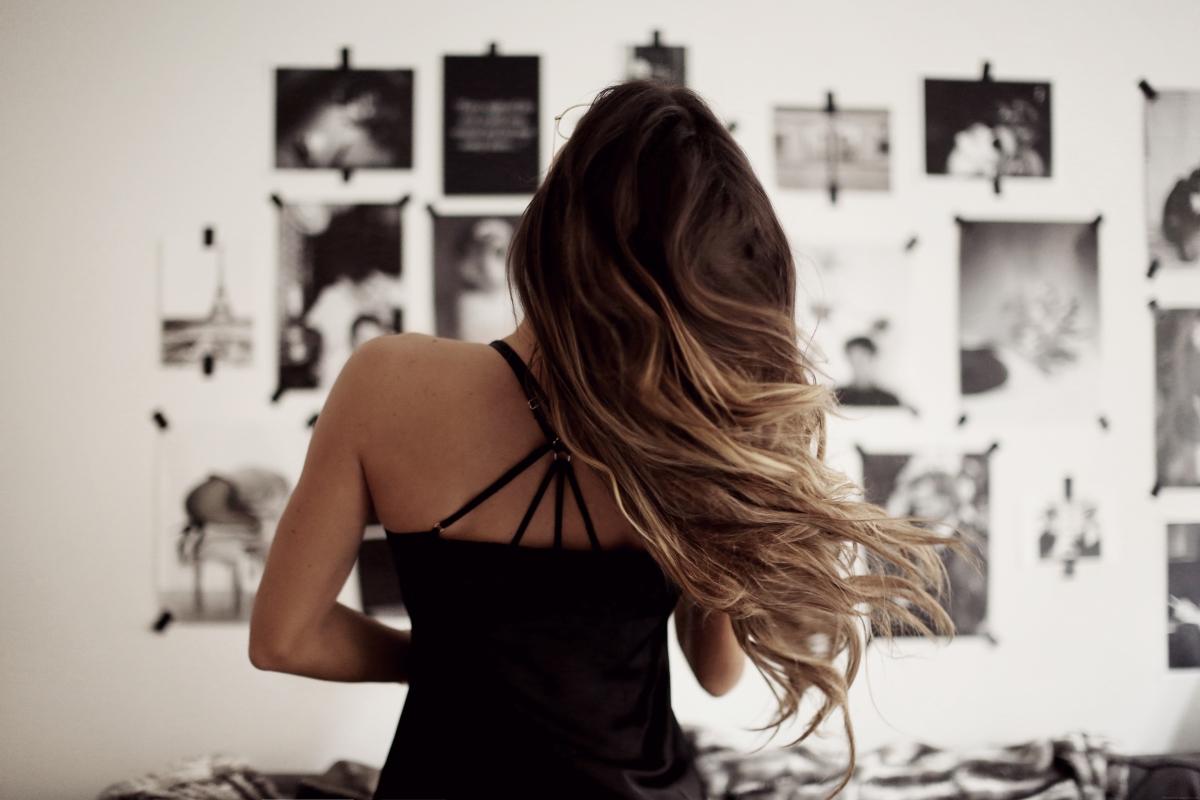 the cosy things
With an overly ambitious savings goal for 2016 and only a few weeks left of the year, my first and rather predictable stop was Primark, where I could indulge in my newfound hygge love without compensating the amount I put into savings this month. Their homewares right now are just beautiful; enormous candles in copper bowls, thick fuzzy monochrome blankets, slippers of a million kinds, and enough pillows to construct a float. I really reccommend a visit, you will thank me later when you're all snuggled up on a chilly evening. Now, ofcourse, my hygge obsession extended to pyjamas too, it seems all my fascinations echo straight into my wardrobe. A few weeks ago, I threw out all my barethreaded sleepwear, mostly an assortment of terrible university t-shirts and spongebob shorts. I upgraded to sexy silkier alternatives; they slip so wonderfully on and look so elegant – ever woken up, walked past a mirror to double take and marvel at how comically terrible you look? Used to happen to me every morning, I have a collection of selfies on my iphone to prove it. But not anymore, pretty pyjamas are perhaps the most overlooked, underestimated clothing. All my new silks you see here, they are from Primark too.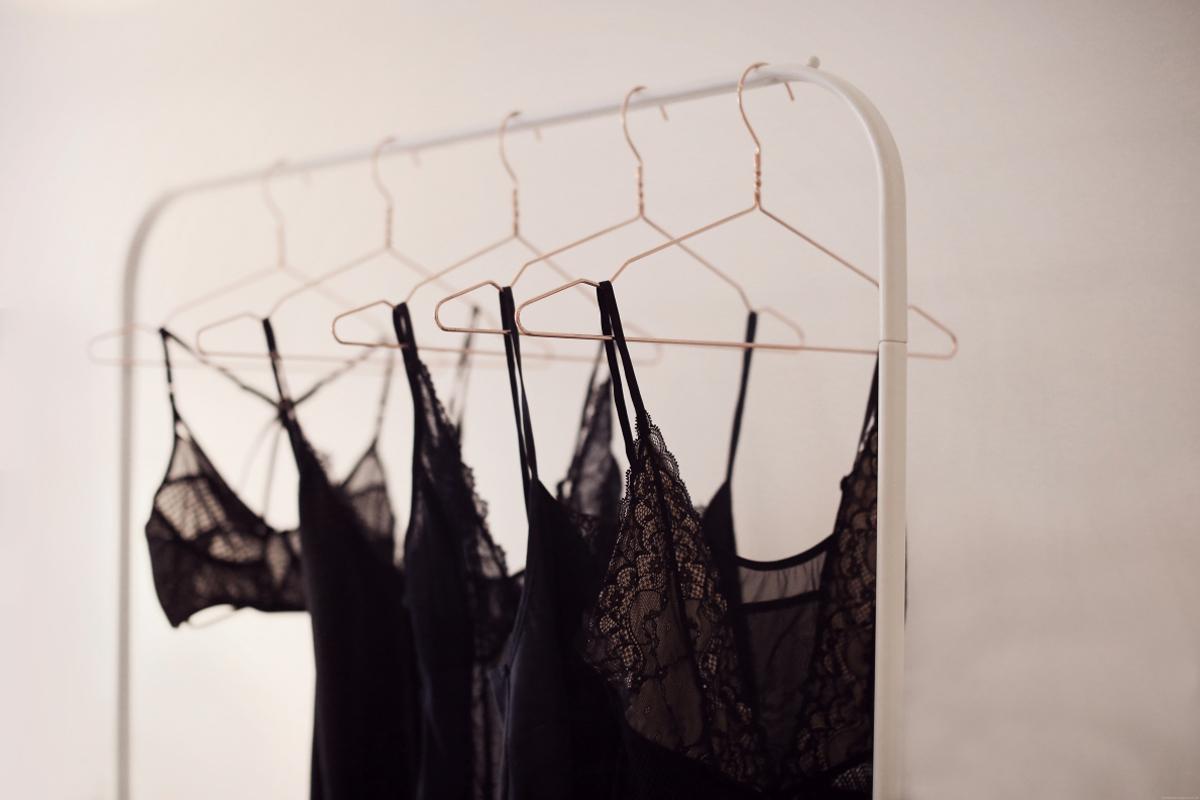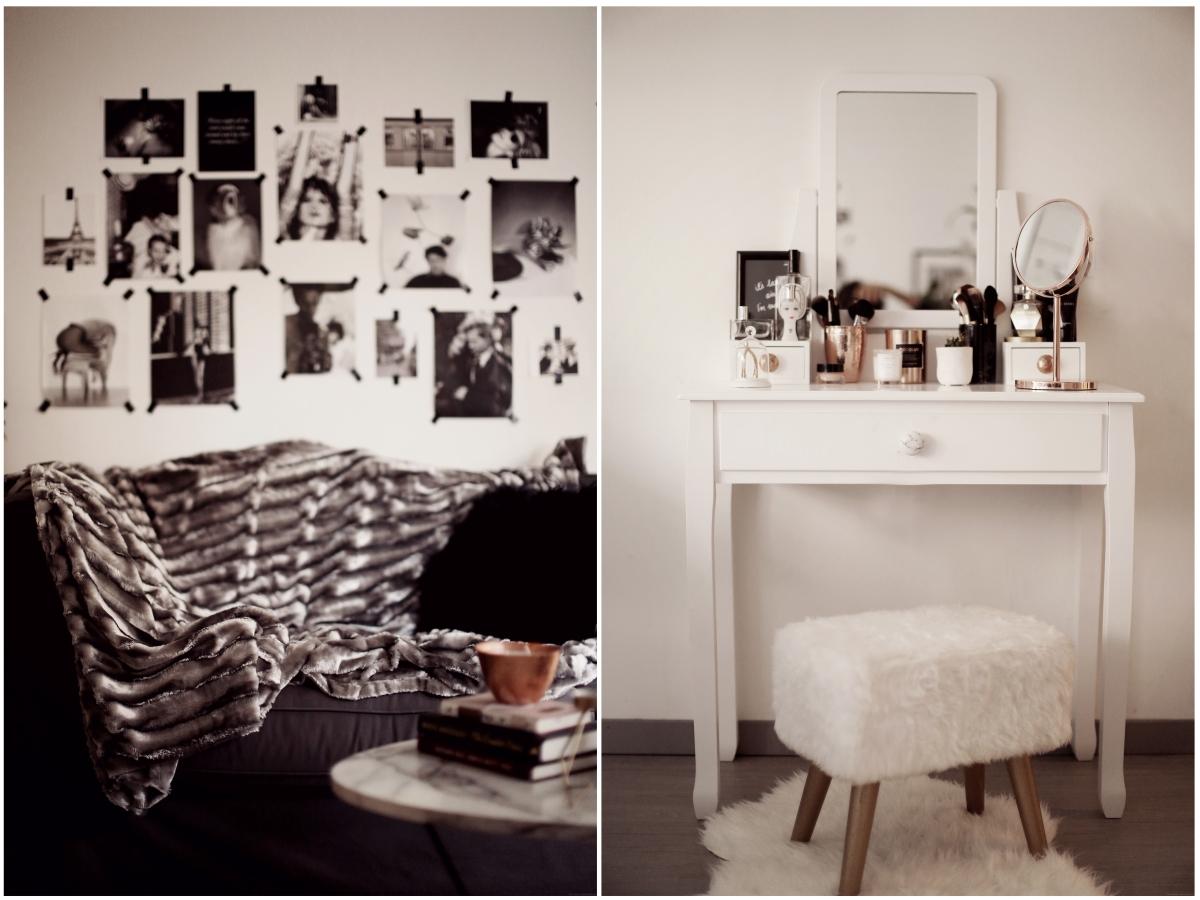 amplifying gentle soothing home rituals
I spent a mere 107 euros on some changes that have improved my morning and evening routines, they come in the form of washi black tape, a stack of old magazine clippings and this vanity I found on amazon (100 euros). Now, hygge means embracing what is gentle and soothing at home, applying my makeup with a cup of coffee and some music floating through the next room is a ritual I cherish. Those of you that follow closely will know I spent the last year applying my makeup cross-legged on the floor. I decided to surrender that habit for an improved, princess-esque one; hence, the vanity. It is such a joy sitting here in the blue light of the early morning. I actually put the small white rug underneath the stool for Biba, who faithfully lays at my feet while I do my face. As for the sofa? A ritual in itself and my favourite place to be. I adore collapsing here in the evening, after the gym and a shower with a book and some herbal tea. I indulged in this new, enormous furry blanket from Primark, but the white wall felt lacking. Now, I have the frames and the drill but I am so painfully indecisive about the prints and photos, so the wall has remained empty for far too long. In the interim, I pulled out the washi tape and had some collage fun. A real life pinterest board, in monochrome, ofcourse. It adds depth to my 'sofa area', in fact, they may never come down…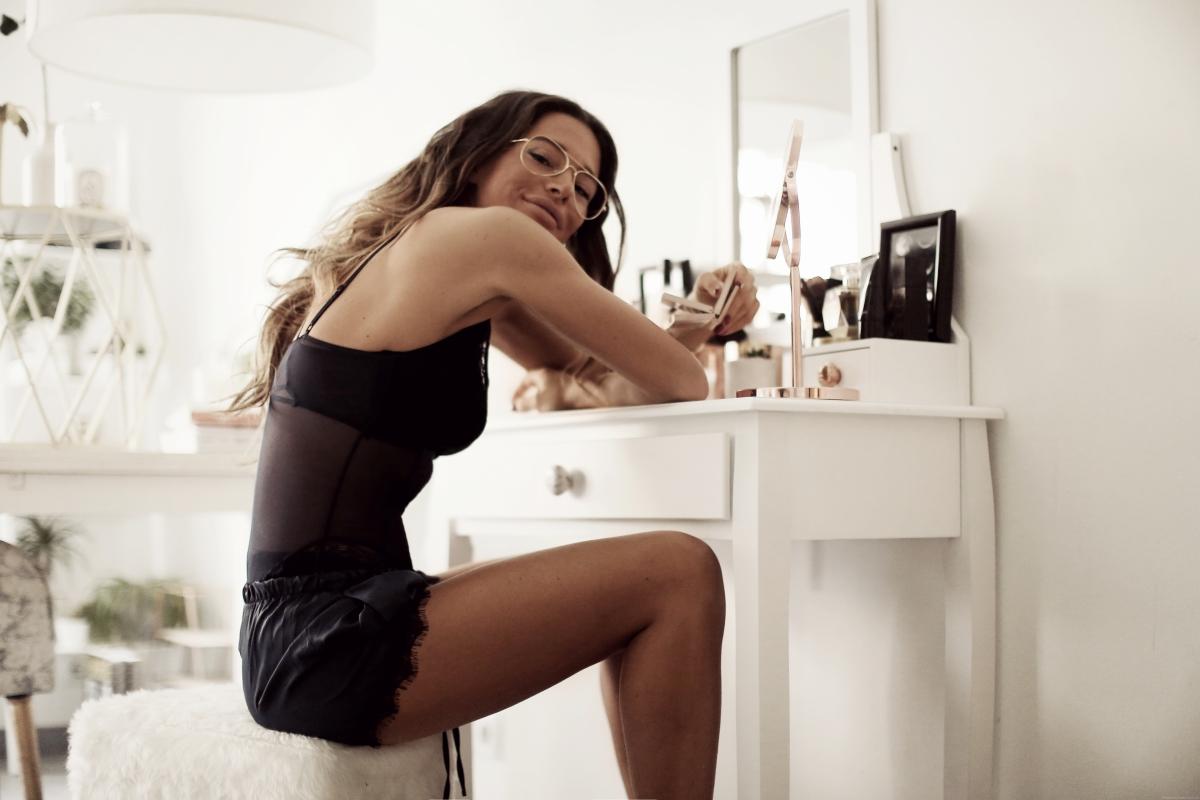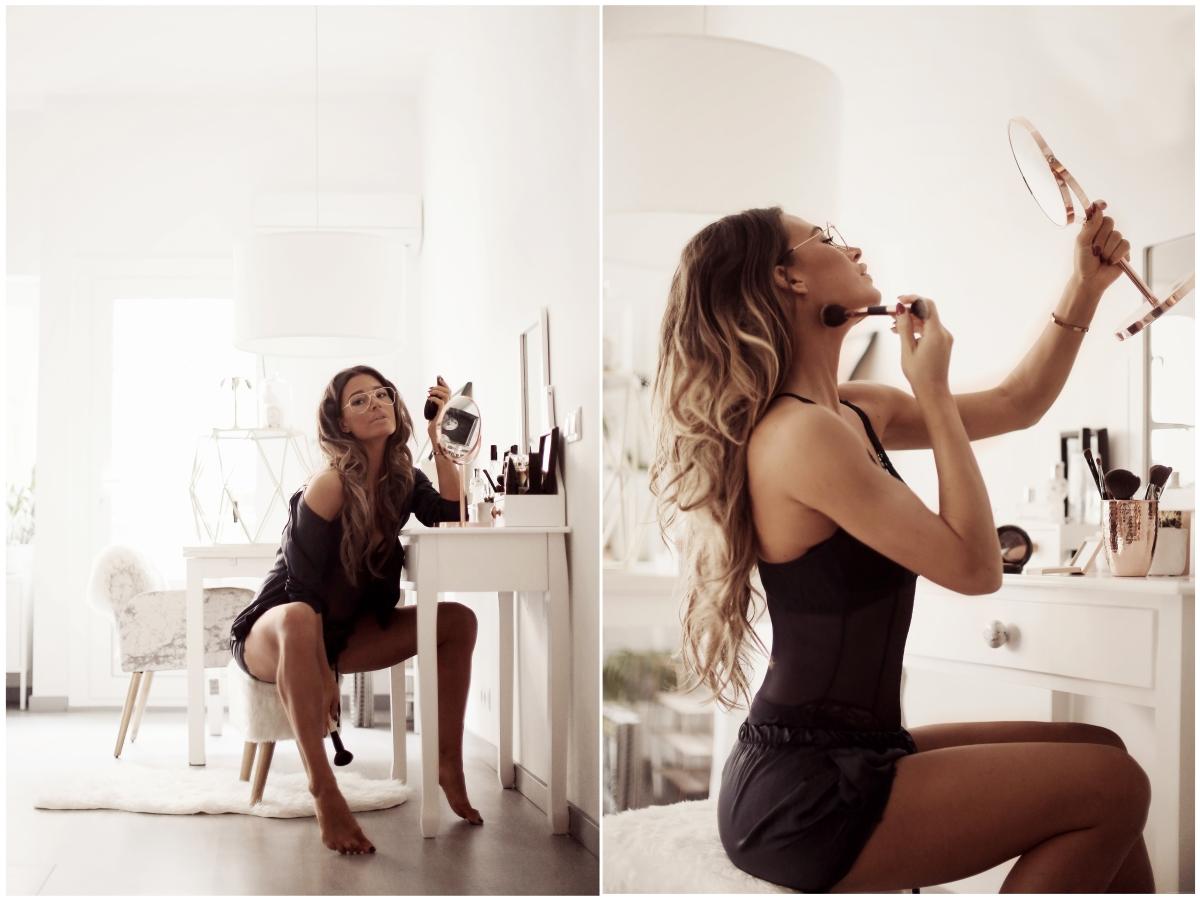 hygge highlights
Silky pyjamas, robes and matching bras are all from Primark, so is my big furry blanket, copper candles, vases and makeup brushes. I urge you girls to grab a coffee and go for a Primark browse this weekend, their homewares recently have been irresistible and dare I say it? Okay, I will…better and cheaper than my beloved H&M home. Gasp.