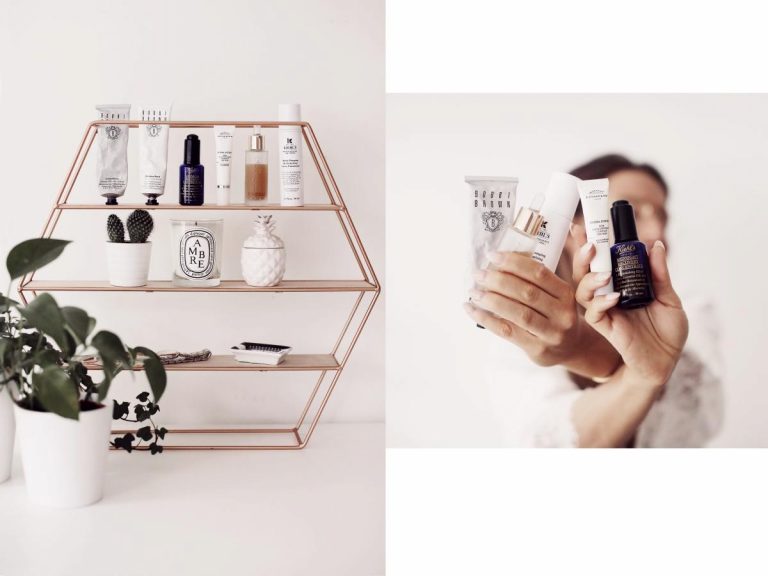 I feel that Chainsmokers song, you know the one that sings quite urgently, I need a miracle, I need a miracle right now. That lyric is the chorus to my winter skin woes. As autumn folded away into winter my skin rebelled disastrously – greasy as a doughnut in some areas, dry and flaky like a desert in others, the occasional volcanic blemish, and all of this alongside my quickly waning tan. I eat annoyingly healthy and hydrate like a loon so my pores were protesting inexplicably in the same way a bratty child suddenly indulges in a hissy fit. How dare they. I wasn't happy about it, obviously, we as women collapse when our skin disobeys us. It seems when the seasons change, my skin does too. And so I did what I always do, I rummaged around in the gigantic copper baskets I pile all of my skincare into and set a very disciplined routine using these 5 essentials, and yes they are, like the song, my much needed miracle. Now, this isn't sponsored, I wish it was, my last wander into Sephora set me back 200 euros, (the shame). I've come back to these products time and time again. My knowledge of makeup is as shallow as a puddle, but I am sternly, financially and emotionally invested in skincare. Essentially, what I'm trying to convey here is I know my shit, so listen up.
hydration heaven
kiehl's midnight recovery concentrate & kiehl's hydro-plumping re-testurizing serum concentrate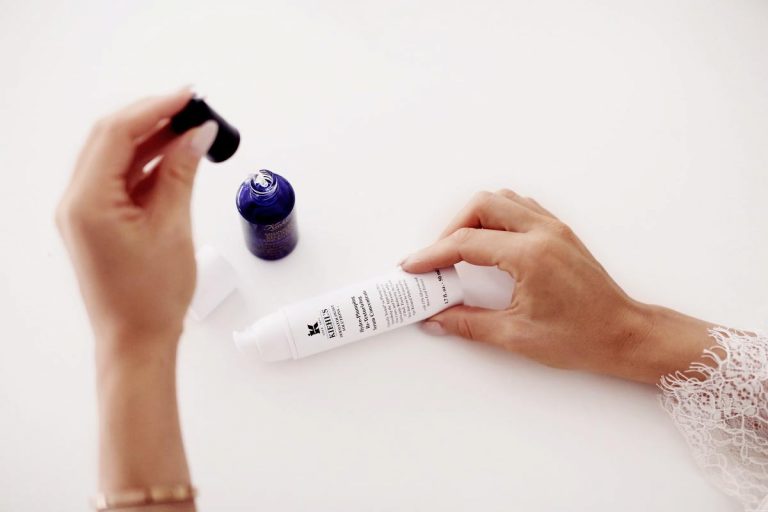 I've said it before, I adore Kiehls, I always suspect glitzy brands but their approach is down-to-earth, environmentally friendly and ultimately, their products have always proved effective for me. I use this duo of products every night before bed, layering them on top of one another. The plumping serum is made of plant-based glycerine, an ingredient known to enhance the water-holding capacity of the skin. It slides on so smoothly. Then, I'll reach for the midnight recovery concentrate, a potent concoction comprised of essential oils, the smell is incredibly calming and wow, this oil is a hydration overload, sorely needed for my skin in this colder weather. I will apply this everywhere except my t-zone, which is where my combination skin is painfully oily. Now, the two of these will set you back 80 euros, but they last a long time – they are powerful and so not much product is needed. I also recommend using these only at night because my skin looks comically shiny after application but I wake up with a dewy, non-flaky complexion.
the miracle mask
bobbi brown's instant detox mask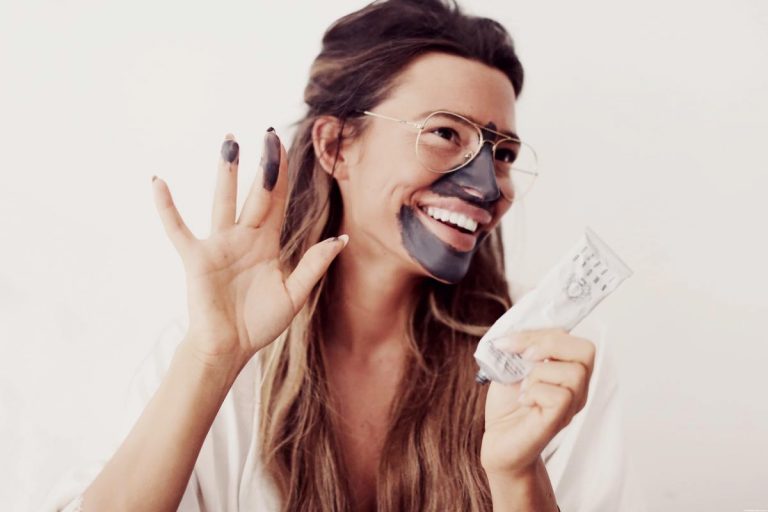 The best face mask ever, it sounds like a exaggeration but I save the hyperbole for my clumsy attempts at poetry. In the summer, when my skin was consistently sweaty, I'd apply a thick layer of this to my entire face but winter maps my face into disastrous patches, so I now have only been applying it to my t-zone. Every other part of my face is too dry for the super powers of this mask. It's a deep cleansing clay-based mask, which means it strips all impurities and excess oil, resulting in fewer blackheads, of which I have an impressive collection on my sizable nose. I use it every other day, and by far my favourite of the Bobbi masks. Another mask of note is their radiance boost mask, which softens skin. It's far more gentle too, which means even in the winter I have been coating my entire face with this about once a week. But if you can only afford one, as they are quite pricey, I'd go with the one I have on here. It's amazing, I promise.
the complexion boost
st tropez's self tan luxe facial oil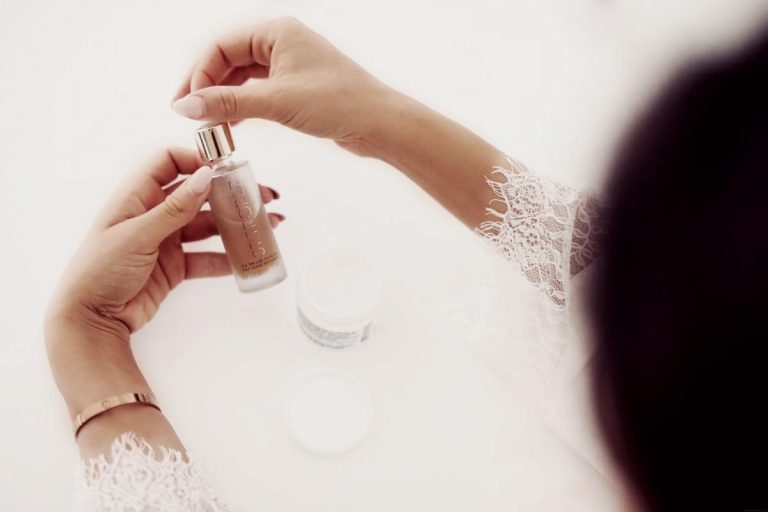 You all know how shamefully yet incurably obsessed I am with tanned skin. In fact, it's among my top ten reasons why I still am here living in Barcelona. But the sun disappeared and has yet to return for weeks now in Spain, so I pulled out this trusty oil once again. I will use this every morning, I mix a few drops into my day time moisturizer and coat my entire face. By the time evening comes around and my makeup has come off, my skin has a lovely tanned tinge to it. Now, I won't lie, it's nowhere near as beautiful as the colour from the sun, but I take whatever tan I can get in the winter, even if it has to come from a bottle instead of a beach. It's fairly resistant to streaking and blotchiness too because it must be mixed with a moisturizer.
the eye cream
institut esthederm's aqua diffusion eye contour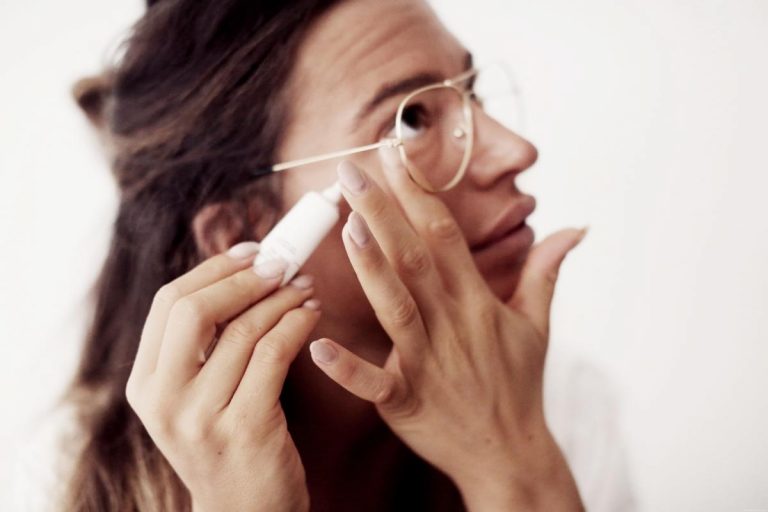 I cannot believe that this brand hasn't become a cult obsession, for about a year now I've sung their praises and I continue to do so with every new product I trial. Their eye cream is by far one of my all time favourites. It's an unscented gel, which I use obsessively twice daily. A minuscule amount of product goes a very long way. Now, I have incredibly sensitive eyes, I cannot wear contacts for more than a few hours without incredible soreness and irritation; this product is for people with a prone to eye swelling, pain, redness and ofcourse, the dreaded eye bags. This essentially means this product is a blessing of all kinds for my peep-holes, it is so, absolutely soothing, especially after a long time before bed.