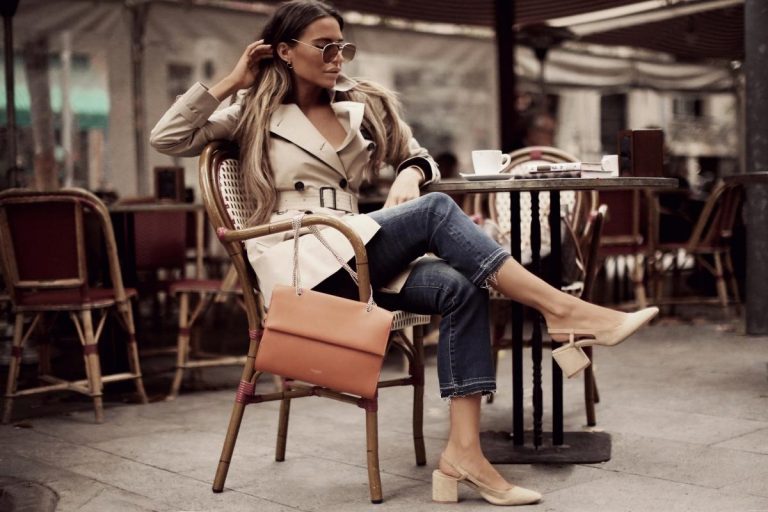 my cold weather essentials alongside stylebop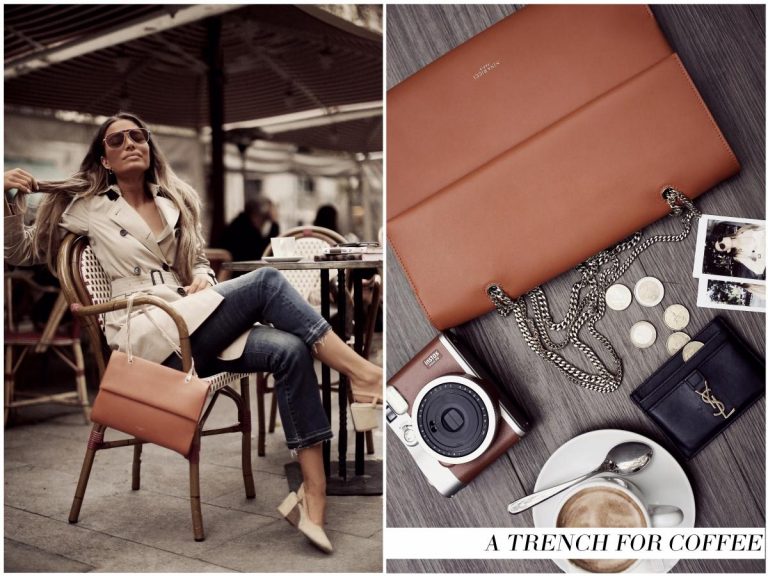 I bought a fancy nespresso machine to save the money and time I spent on my habit of popping out for a coffee. It has been an effective ploy for the most part, however living in Paris instilled in me a desire for the outdoor cafe. And so I still frequently find myself skipping down the stairs and across the street for a coffee under the flimsy guise of a meeting or the need for fresh air. Usually I will head to a place called Cheri, a beautiful cafe dotted with burgundy Parisian style tables and chairs. And in the same way caffeine plays a protagonist in my daily life, so does the trench. I have many but never a Burberry. It was quite momentous slipping this one on over these cropped to perfection skinny jeans. And now it hangs on the rack just by my front door, the sophisticated getaway option I can pull on and escape my desk for an hour or two.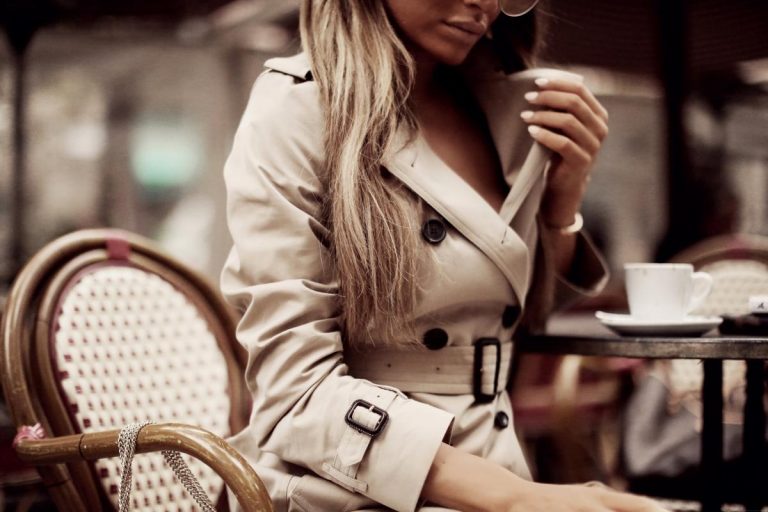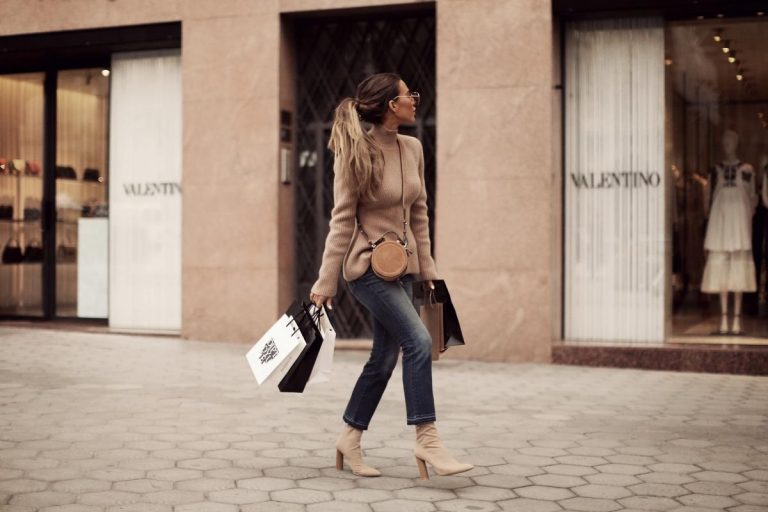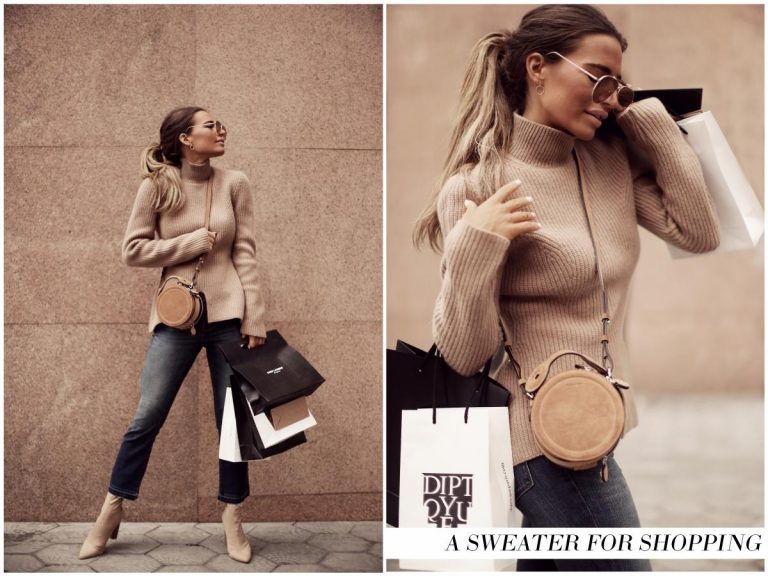 Can I buy everyone a Diptqyue candle this christmas? A question I have asked myself, twice. Truthfully, I do most of my shopping in comfort at home, online. But every few months, I will sigh and take myself out for a few hours on a Saturday. And with Christmas soon, I have been out and about, mostly smelling expensive candles and fabricating reasons why my brothers would love one (they wouldn't). I never wear a coat for shopping, let me explain why. Stores tend to amp up their heating, so their already overcrowded shop floors become a sauna hell. I hate dragging a coat around a shop with me, usually hauled over my shoulder, always awkwardly falling to the floor as I reach to pull a hanger down etc. The sweater is a serious contender for best shopping garment, especially a thick, substantial knit like this Nina Ricci lady I'm wearing here. As for a bag, nothing grand, something small slung over my shoulder, always in view because pickpocketing is a problem here in Barcelona.This Carven suede circle of a bag is a cutie, but more importantly, it holds all I need, abused credit cards and cell phone.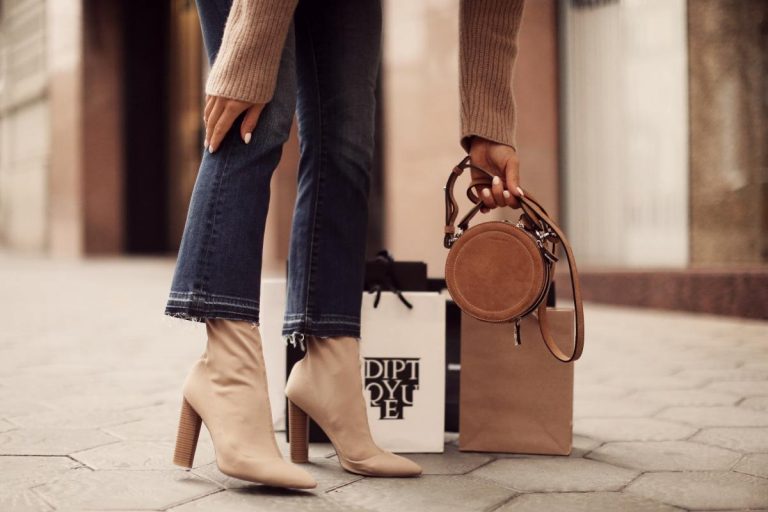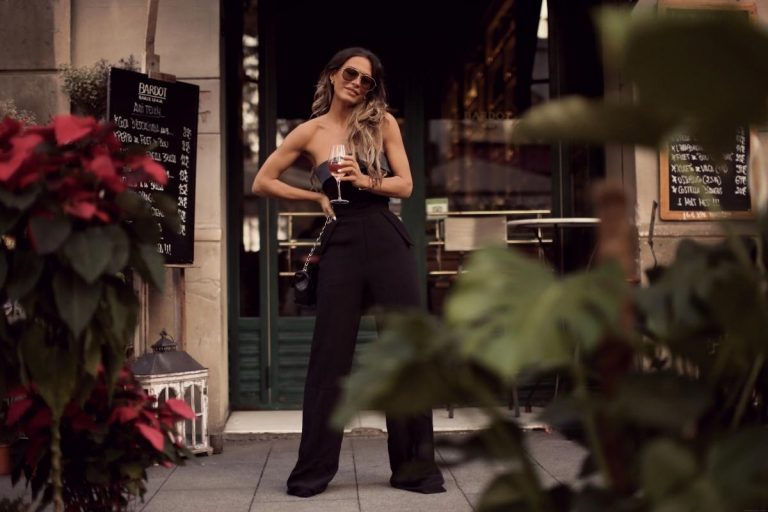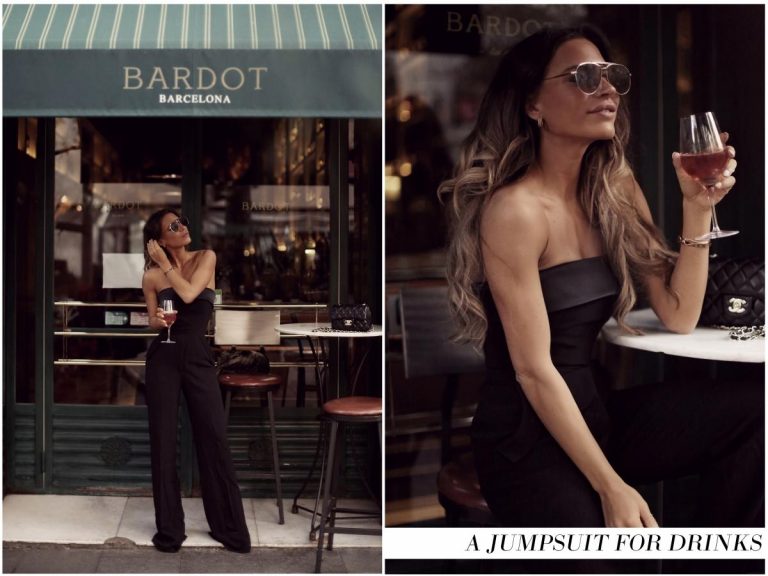 Rose wine is delicious, I prefer the lighter hued varieties: the more pink, the better it tastes. A wine connoisseur I am resolutely not but I have found an expert in the form of this Elie Saab jumpsuit. She is queen. And we all need a royal ensemble for wine sipping, which is due to gleefully increase as December 25th approaches. Wine is relaxing, which means I like to step away from the personal style frenzy that pervades my professional life. Exactly how this jumpsuit came to be a classic, a piece I slip on quickly without much thought for a party or a naughty rendez-vous outside Bardot, a bar in Barcelona named after Brigitte, right by my apartment. They serve the rosiest wine which looks even rosier nexts to this regal jumpsuit.