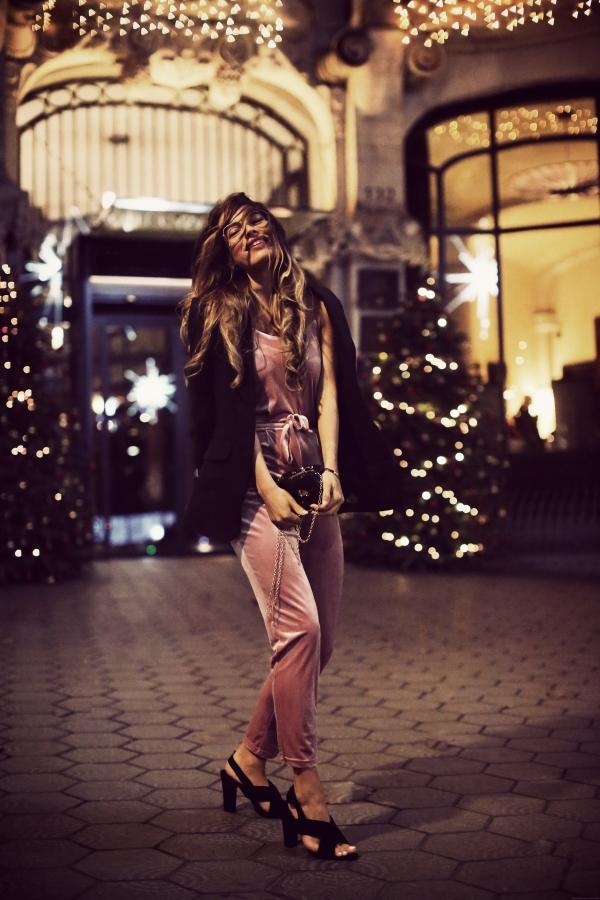 cheerful for the christmas lights
Stuck inside editing and frantically shooting means mychristmas spirit only surfaces at the end of the week, on the delicious days off where I usually opt to stay up too late. This Friday, instead of netflix, I threw on this jumpsuit, clumsily tried to curl my hair and ran out into the city to gather at a cosy bar with friends where I laughed until it hurt and marvelled at my lipstick not smudging. There is something very happy and very wholesome about a city lighting up for Christmas. To stand at the top of one of Barcelona's grandest avenues and see the lights blur and blink down dozens of blocks is a beautiful sight. Mulled wine and hand holding are also encouraged by yours truly, I'd recommend velvet too, a texture I seasonally seem to obsess over.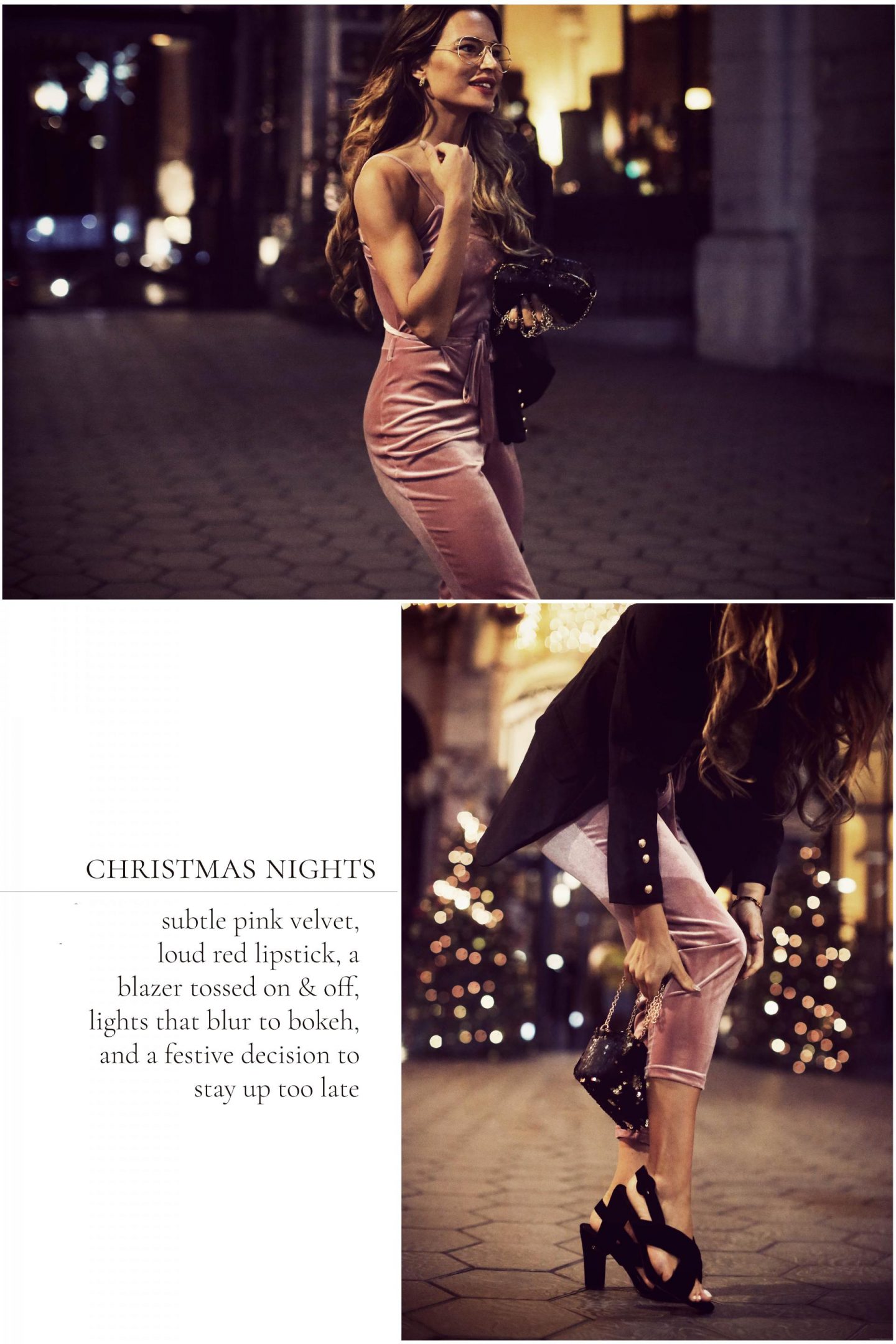 ---
---


Only 2 weeks until Christmas, can you believe that? Running around through these lights reminded me how quickly this year dissolved into December but I am stubborn in my aim to cherish the lead up to the holidays. There will perhaps be too much velvet, too much food and the unavoidable heavier slump to the gym next month, but hey, Christmas means play and so play I shall. I hope you do too. My first priority today is obtaining a box of Ferrero Rochers after that I will let my whims lead me, who knows, most likely something coated in sugared cinnamon followed by a drink somewhere warm and golden downtown.