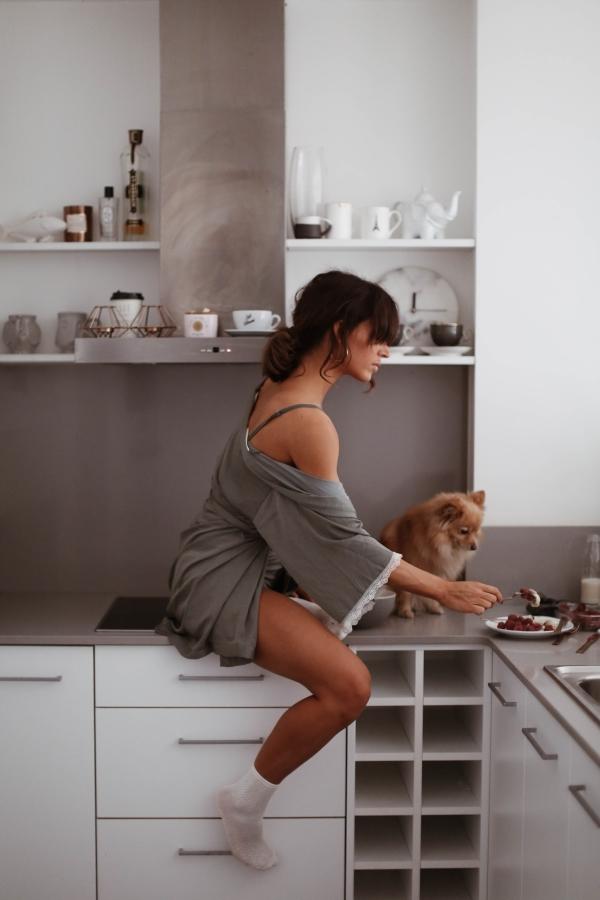 It's been a while since my last home post which makes no sense as winter is when I spend most time at home. Let's just say that my broken air conditioner this summer as well as my seasonally acquired 'wild streak' had me spending most of my time elsewhere, but now that it's cold and terribly dark by 5pm? I have the social life of a hibernating bear; when I'm not working, I'm here at home. And quite frankly there is nowhere I'd rather be. Summer was insane but since then I've retreated, I suppose I'm saving the last of my party-energy for the grand finale of the year; Christmas and New Year's. In the interim, here I am, happy and alone. So, I thought why not share two of my home rituals I enjoy every single day? It felt like an appropriate theme and a good way to showcase all the beautiful new additions I bought from Primark home, and yes that does include lingerie because our body is our first home. If only we treated them with the same love we do the four walls we enclose ourselves in, right? There is not enough marble or rose gold in the world to make up for our lack of self-love, but I suppose easy, comfortable lingerie could be a start?
---
breakfast: an enforced ritual around here
---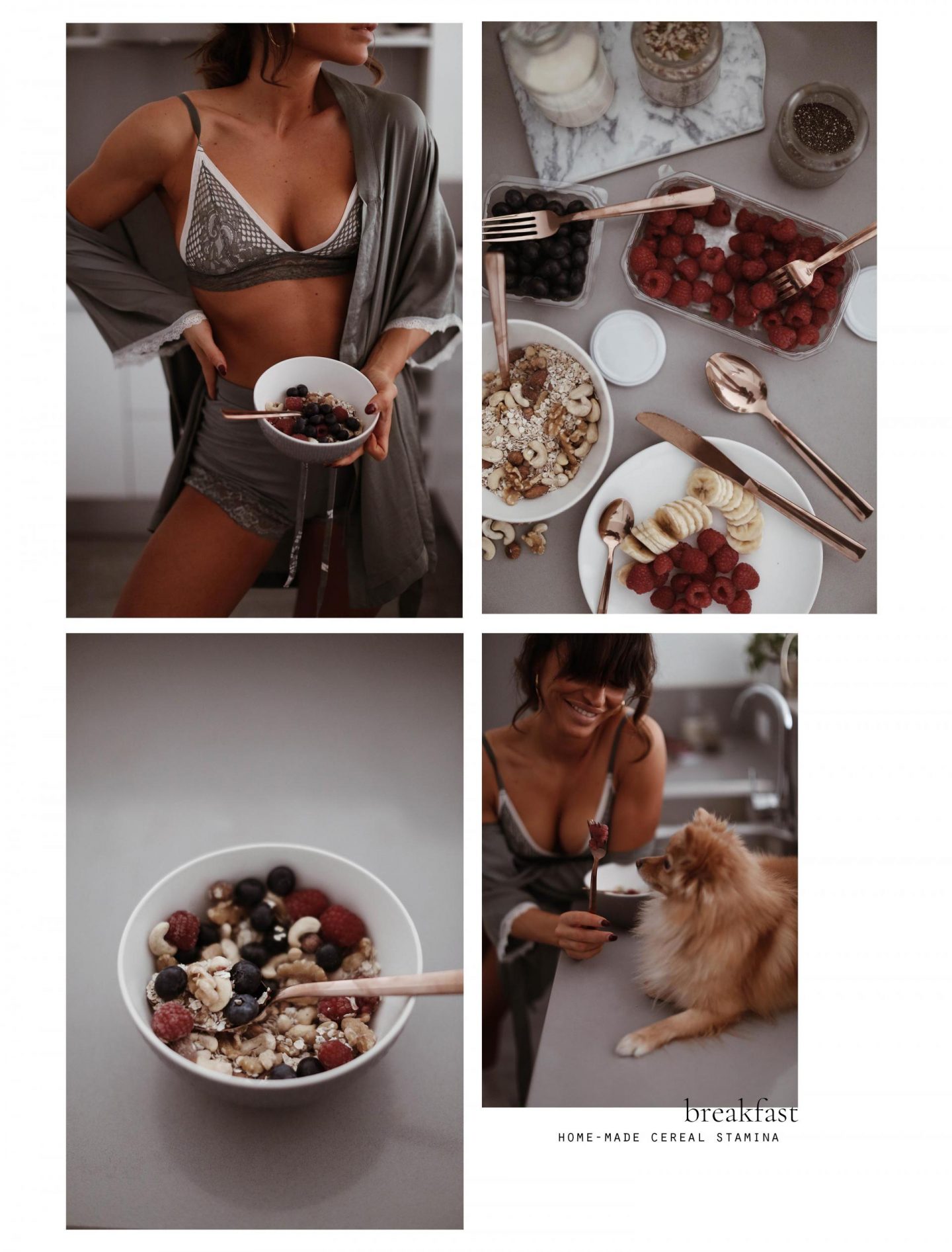 If you've been reading long enough, you'll know I'm not a morning person. It's coffee and silence for me until I emerge as Audrey. I am not a functioning human and thus, lack appetite. But I force myself to eat breakfast, it might be hours after I wake up, around 11 30, but its still morning and that my friends is a big accomplishment and one my metabolism has thanked me for. I eat the same breakfast every single day. It might be boring but it's easy, nutrient rich and requires minimal effort; mostly involves dumping all kinds of delicious things into a bowl. I cannot buy ready-made granolas at the supermarket because they are all laden with sugars, seriously it's shocking how much of the stuff they cram even into the organic versions. So I make my own. I use oats, sunflower, sesame & chia seeds. This is layered beneath all kinds of raw nuts ; my favourites, cashews, walnuts and roasted almonds. And this is topped with berries or bananas. I might add a tiny amount of agave but usually not. And finally, I use almond or soy milk. Now, let's talk acoutrements shall we? (side note, I love that word). I have to inform you that long-gone are the painfully dear gold versions of cutlery, Primark sell full sets for 4 euros. And quite like their gold hangers, you can bet I'll be bulk buying. Seriously, I cleared out their Barcelona store of hangers not once, but twice. I'm also have the strange yet solid love for deep narrow bowls rather than those of the shallow, wider variety. So these grey ones felt fitting for not only my hearty breakfast but my very grey monochrome kitchen. I've never walked into the home section of Primark without waltzing out with at least a handful of decor-items, they are chic, yet affordable which sadly is not a pairing common when it comes to homeware. I have been eyeing up the tiniest marble table at a store in my neighbourhood, it's not much bigger than Biba but the price tag is a whooping 2000 euros. Um, yeah no.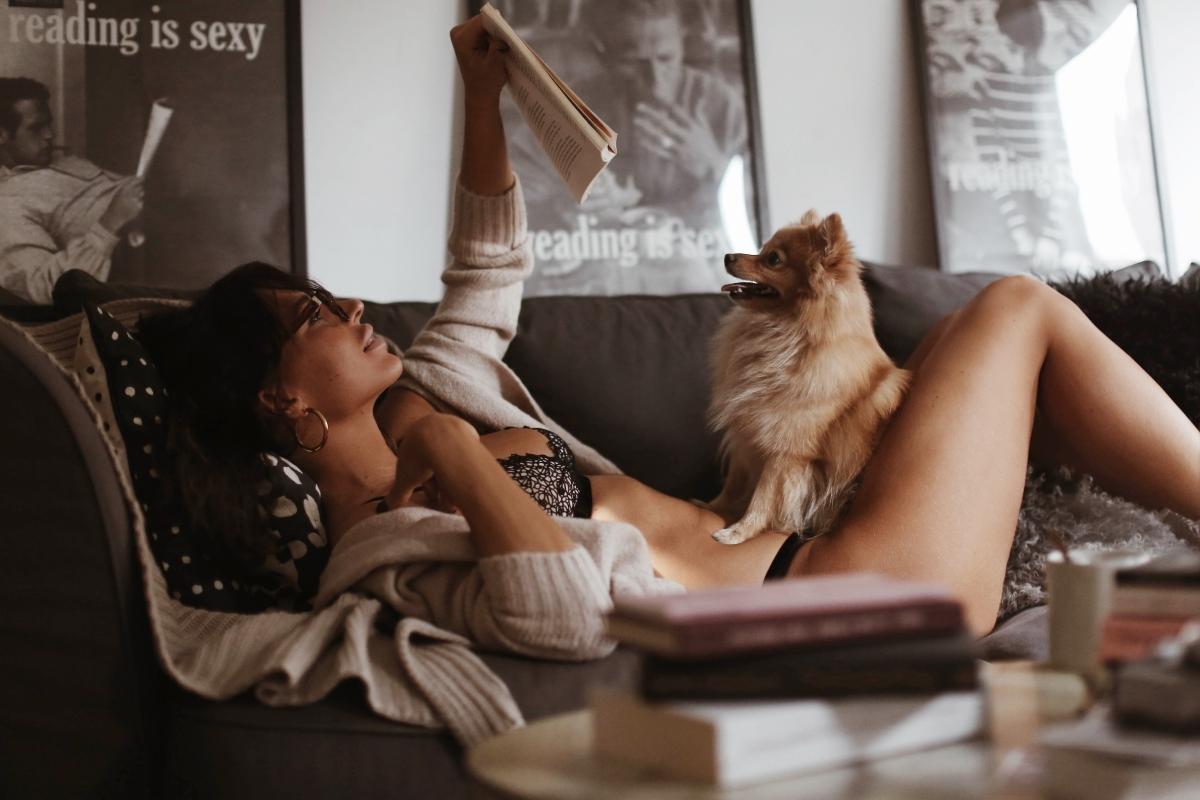 ---
reading: my escape ritual, the best fuel for my soul
---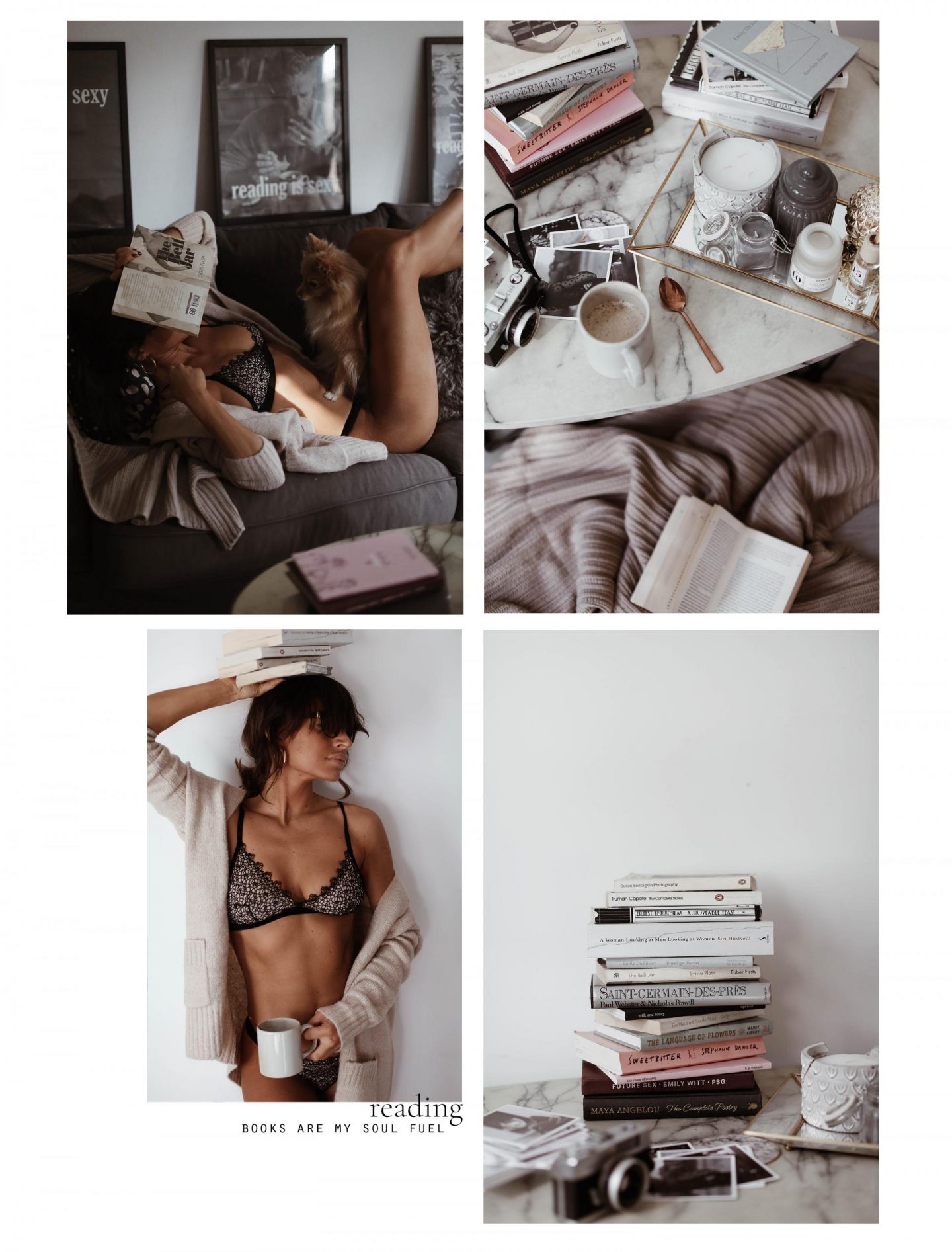 You already know, I adore books ; reading is by far my most cherished ritual. Lighting a candle, a mug of coffee, iphone on airplane mode and a book for company is absolutely my favourite way to spend a Sunday or everyday, if I could. Which brings me to some recommendations, if I were you, I would add the following books to your amazon cart right away : Future Sex by Emily Witt, Sweetbitter by Stephanie Danler, Too Much and Not The Mood by Durga Chew-Bose, A Woman Looking at Men Looking at Women by Siri Hustvedt, as well as the classics Hemingway's Moveable Feast, Truman Capote's Complete Series and some beautiful poetry for good measure by Maya Angelou in the form of her complete hardback. I will do a full post on books soon but until then, those are my top choices for all you smart women who favour reading in the same way I do. Also reccomended? For ultimate hygge-indulgences alongside your books? A big blanket. Every single blanket I own is from Primark, they are unbeatably soft but also fare well in the washer, which is crucial when you own a dog as fluffy as I do. I'd also gleefully like to bring your attention to the fact that my cardigan and blanker here are the same colour, they match perfectly. Perhaps one day I will become one with the sofa, a secret wish the lazy side of myself yearns for on the daily. And finally no Frassy home edit would be complete without the mention of CANDLES: I'm partial to a Primark candle or three, but then again I'm partial to all candles. However, these won't dissolve the bank balance. And quite like their blankets, I have an array of Primark candles dotted all over my house, there is even a collection on my dresser right by the front door. I love candles and really, being the loner that I am these days, the only party I'm attending is one shared with a lit wick and an open book.
---
---