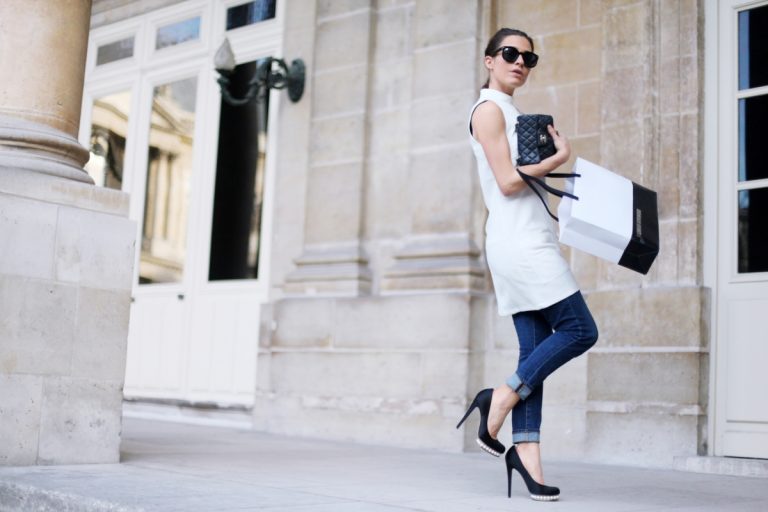 Attending Nicholas Kirkwood's a/w presentation
in a pair of his pearl embellished heels.
There aren't many designers I follow religiously, catwalks and trends tend to bore me. I'm more of a nostalgic fashion lover, forever finding inspiration in eras past rather than what's happening now. However, during Paris Fashion Week, I was lucky enough to team up with two of the few designers I do truly adore. The first being Nicholas Kirkwood – you may (or may not) remember, a few seasons ago I ran down to the Champs Elysees to meet the man himself as well as gaze at his then collaboration with Pollini. Fast forward to this Sunday – I was kindly invited down to his presentation, tucked away on a side street of the Marais and was even asked to attend wearing a pair of shoes from his most recent collection. Shocked but excited to choose a pair, I fell in love with his pearl embellished heels which were wrapped and waiting in a pretty box for me at Galeries Lafayette. I felt pretty special pulling these beauties on, and so the shoes & I trotted off together to see Kirkwood's latest. I thought I'd share a few of my favourite pairs as well as what I wore to the event- let's call this a feet party, shall we?
---
my favourite 6 pairs from the nicholas kirkwood a/w collection

This season he went sixties – a simple monochrome flower
being the motif, dotted as embellishments on many of the shoes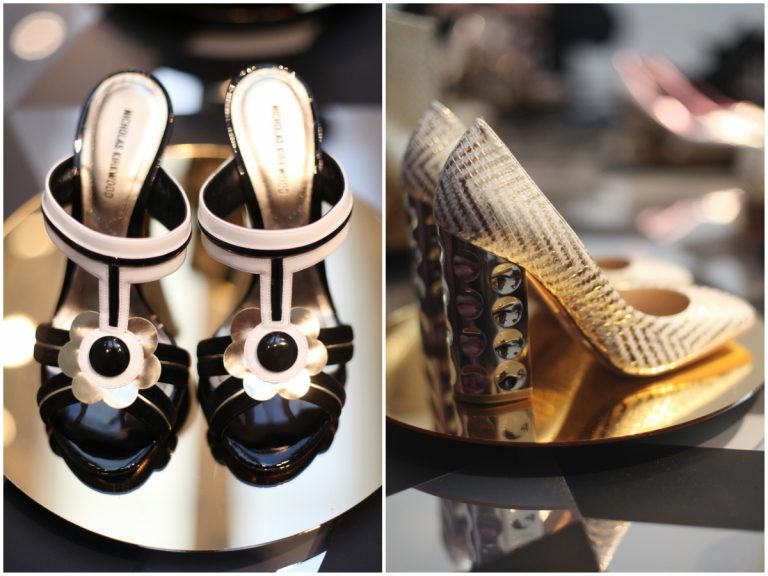 There was glitter, metallics, curious textures, unexpected colour pairings… all the usual Kirkwood traits that make his shoes so unique to me.

a real feet party, one that Edie Sedgwick, Audrey Hepburn and Twiggy would all be happy to attend, in my mind at least.
---