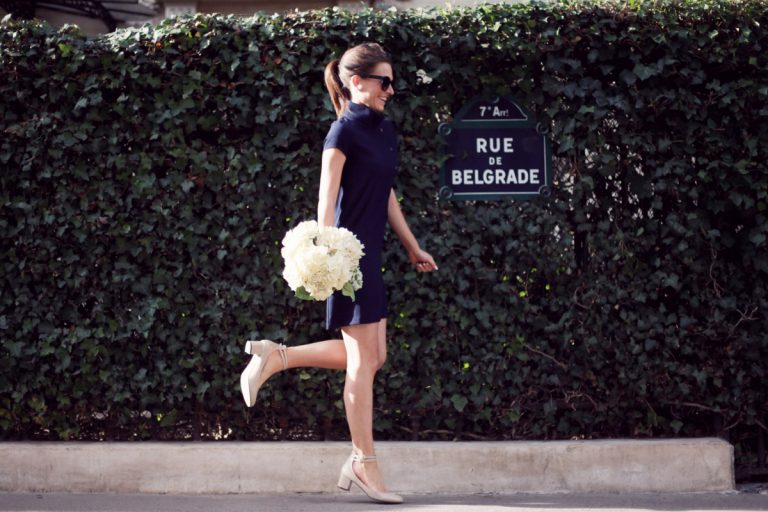 a street I quite like – not for any particular
reason, mostly for it's regal name, I guess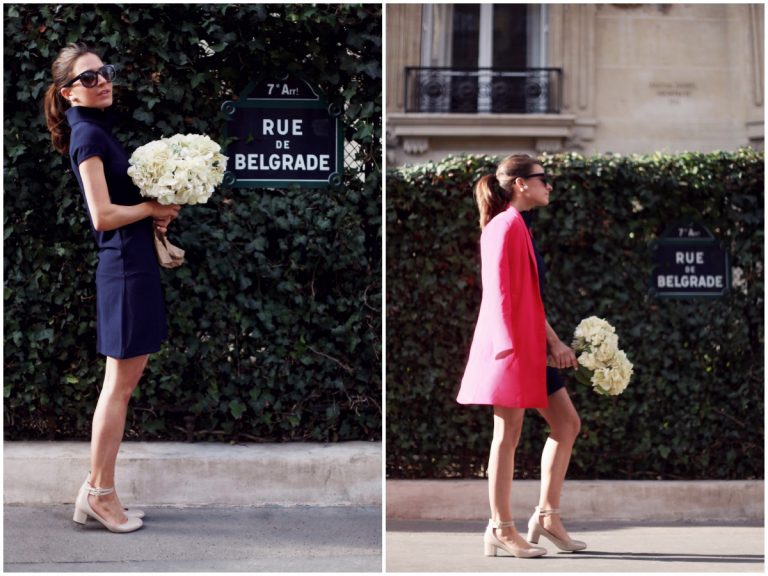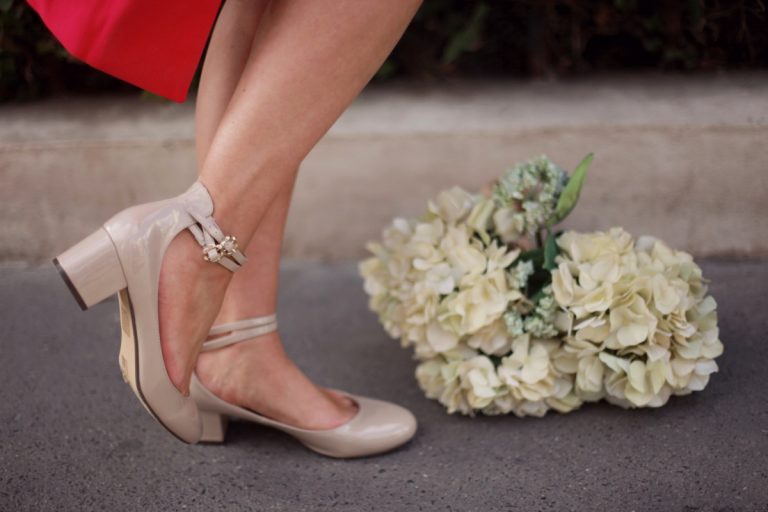 Let's start with this street, it's one I like – not for any particular reason, mostly for it's regal name as well as the ivy and many grand doors behind the gates that line this street. I used to always swear off the 7th arrondissement of Paris, too dull, too far away I'd shake my head and say back in my earlier twenties. But these days, I've been enjoying the calmer corners of Paris – with the older ladies dripping in expensive jewels and strange stores with dusty windows that always seem closed. You can grab a seat at any cafe you like without waiting and the flower shops seem a little more plentiful, probably to please all the older rich people. Plus the 7th is where the Eiffel rests her sparkling head – as well as mazes of avenues and boulevards that stay empty during the day for me to claim as my own for a photoshoot or two. And with the sun flirting in that sly March way, I grabbed some flowers from the apartment and ran outside to shoot this darling 60s ensemble I styled for La Redoute. And as a brand with French heritage and Anglo roots – it was a collaboration that made perfect sense, so when they asked me to share some stories with them exclusively over on their blog, my answer was naturally an enthusiastic yes. You can read all these right here – so far I've shared some anecdotes about Spring and also, a PFW piece; a work fueled week that I am honestly still recovering from. More from La Redoute & I very soon – and by more, I mean stories, my favourite thing to share these days.