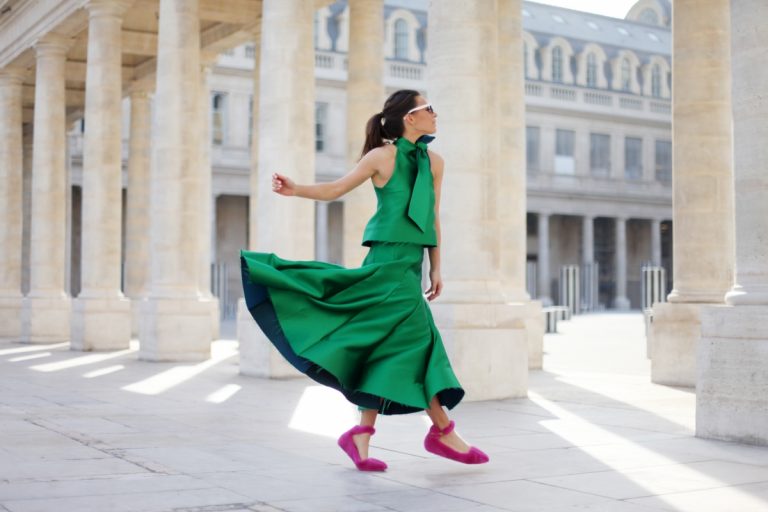 with spring comes new things -playing dress
up with natasha zinko, a season highlight.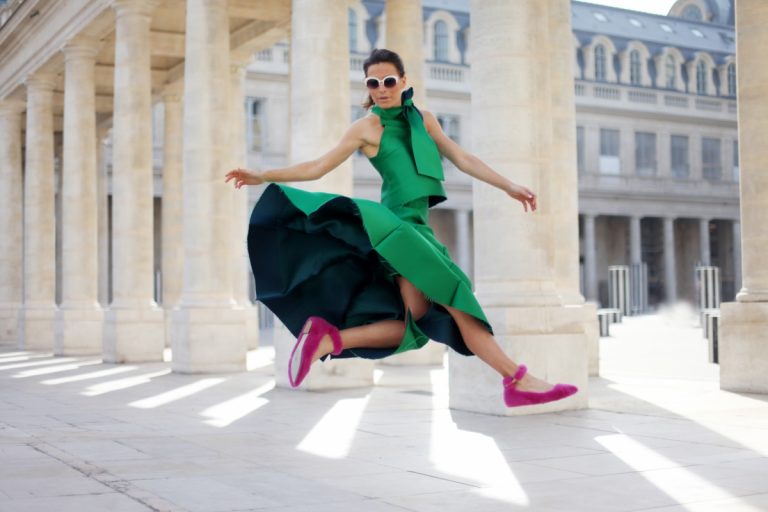 You know how I feel about fashion, I don't follow it. You know how I feel about trends, they don't interest me. I love certain designers but find myself pining for their creations of the past, Yves Saint Laurent when he was in charge, Moschino without that terrible Jeremy Scott…I'm far more interested in Coco Chanel herself than the fashion shows at Palais Opera. I enjoy Ciara in Givenchy but much prefer when Hubert himself was dressing Audrey Hepburn. I'm nostalgic, so naturally my sartorial interests veer in the same way, backwards. But every so often, a designer from right now grabs my attention and I fall in love. For the last year or so, that someone has been Natasha Zinko. Now I don't say this lightly – it is so rarely I wax lyrical on figures from the fashion world, but this woman is just lovely – from her crazy curly hair to the whimsical creations she comes up with. So when her PR reached out inviting me to their showroom in Paris to see the collection and wear whatever I please, I pranced at the chance. Quite literally, as you can see in these photos. It was such a warm, sunny day, we had Palais Royal as our backdrop and my tan was glowing in just the right way underneath this green ensemble. Made from raw silk – structured but weightless all at once. Floating and bouncing up around my ankles and into the air, defying gravity in that marvelous way clothes can. As for the pink furry shoes? Genius if you ask me; unexpected and endlessly comfortable. I would quite like a pair in every colour. I am honoured to showcase Natasha Zinko here, the showroom blogger circuit is usually one I avoid – but my visit to hers was a privilege. To wear a piece from a designer I have quietly revered for so long – just another reason why blogging is by far the best thing I'm yet to do in life. So here's to you Natasha, a true gem in an otherwise tedious fashion cycle – and on the brink of huge success, I just hope you invite me again next season!