3 pairs of new shoes in palais royal – a paris footnote of sorts
quirky or so i like to think. socks & wrinkled pink clothes make a good match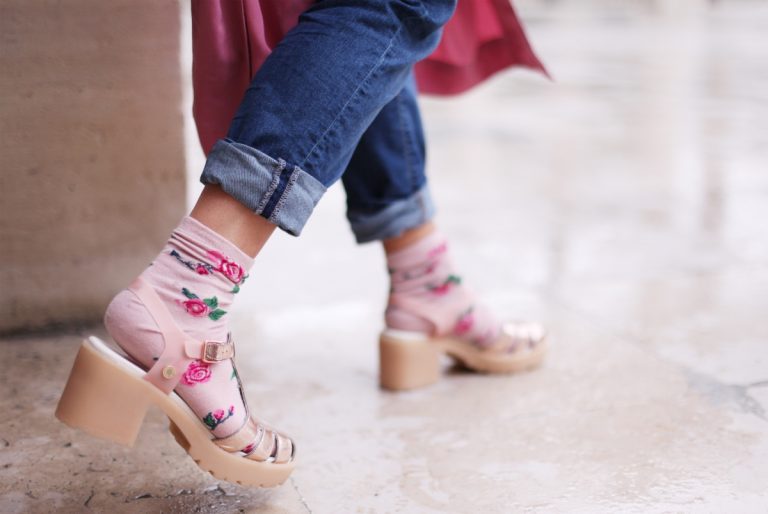 featuring: chocolate schubar mika leopard print sandal flats
classic: while a trench & sandals aren't quite typical,
im deeming this chic, because i can, i guess.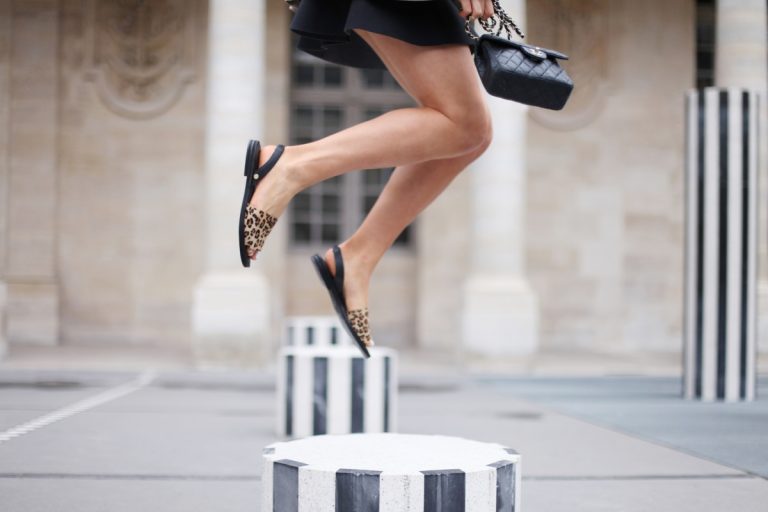 featuring: chocolate schubar ooh popsicle plimsoles in grey polka dot
cute, not really the sort of shoe i'd normally wear. but i like ice-cream
and i do love white frilly socks and so I wore them, happily.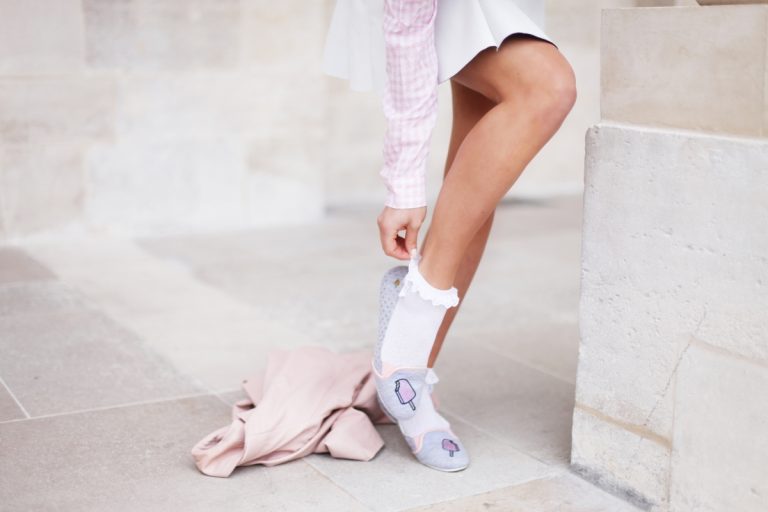 We waited patiently and then not so patiently for the rain to stop – and the drops didn't come to a halt but to a drizzle, so we had more than 1 coffee and ducked to one of my favourite places in the city; Palais Royal – lined with regal pillars and pretty covered areas to shoot and ignore the rain. At least it wasn't cold, it all turned out okay, which so often isn't the case with the photos I take. For every photo set you see on Frassy, there are 3 at least that don't quite make the creative cut to appear online. But, I enjoy shooting this sort of project, a handful of outfits with a focus elsewhere, this time on the shoes – paired with socks or without on my feet. I also enjoy Chocolate Schubar, their shoes are fuss-free fun in that simple way that makes slipping them on a joy rather than a 'oh no are these going to hurt?' From a chicer spin on the jelly sandals I wore two summers ago to leopard leather flats and finally, plimsoles embellished with popsicles – 3 footnotes in 3 different small spots in a very big Palais Royal. And as always, any excuse to run around Paris, collecting dubious and disapproving looks from pedestrians is a good day – and a day I've had many of.