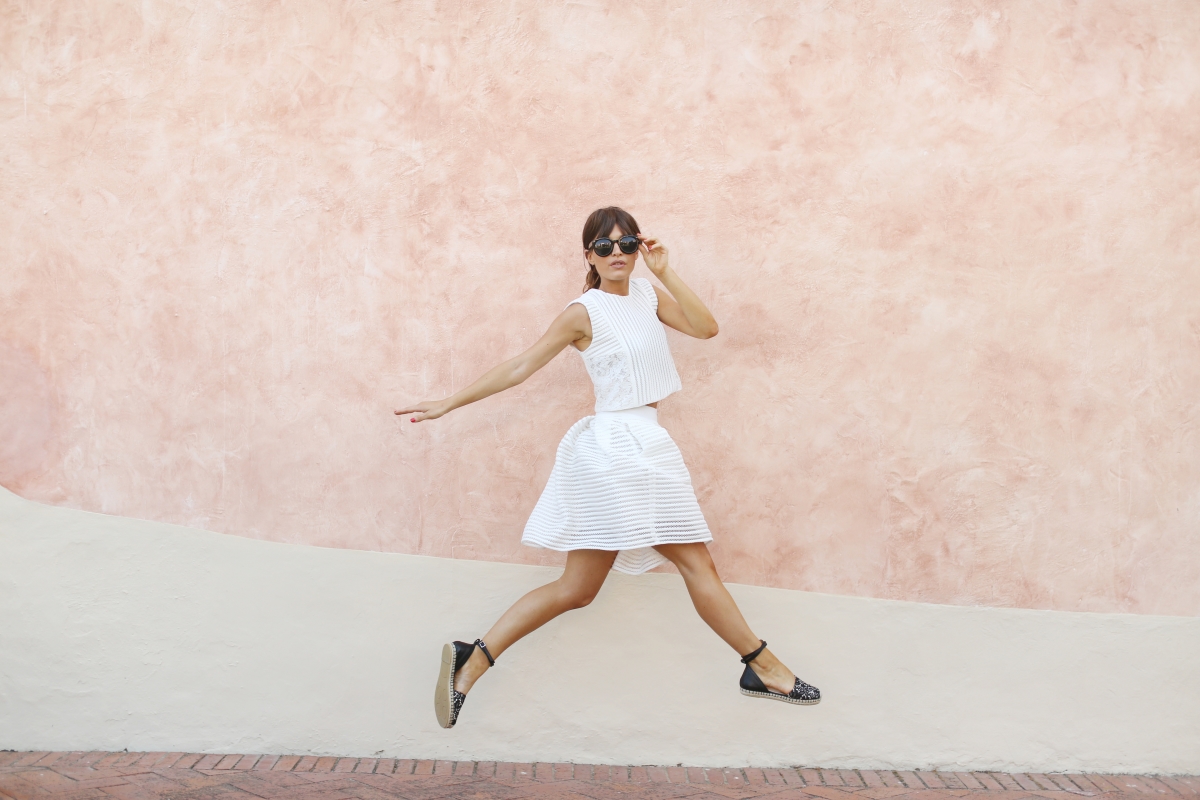 spending a few days in Sardinia with Pinko
Last week, Pinko kindly invited me to Sardinia and so off I went, catching a late night flight from Barcelona to spend a few days in Porto Cervo, an iconic and deliciously luxurious part of the island. Italy, for me, has always held endless fascination. And after visiting Sicily earlier this summer, it was lovely to finally experience Sardinia too. I always feel so lucky to go see these wonderful places, I never anticipated my work as a blogger to extend into travel but when it does, I feel blessed. And Pinko hosted me wonderfully, decadently and so graciously. Alongside a handful of beautiful bloggers, there were lengthy late night dinners with overflowing wine, poolside afternoons, a visit to the Pinko boutique in Porto Cervo where I left with arms heavy with new clothes. And on our last night, Pinko put on a casual, but oh so wonderful open air fashion show, where models strutted across a balcony overlooking the sea with a violin orchestra playing behind them. It was beautiful in that understated but glamorous way, an equilibrium only Italians seem artful enough to achieve. And as always, I eagerly snapped every moment I could, in fact, when I travel, an anxiety of sorts beholds me – nervous I haven't taken enough pretty photos, photos I can clutch at later, like today on a cloudy, quiet Saturday at home. Regardless, here they are, I'm calling this Pinko Postcards from Sardinia, I hope you enjoy them.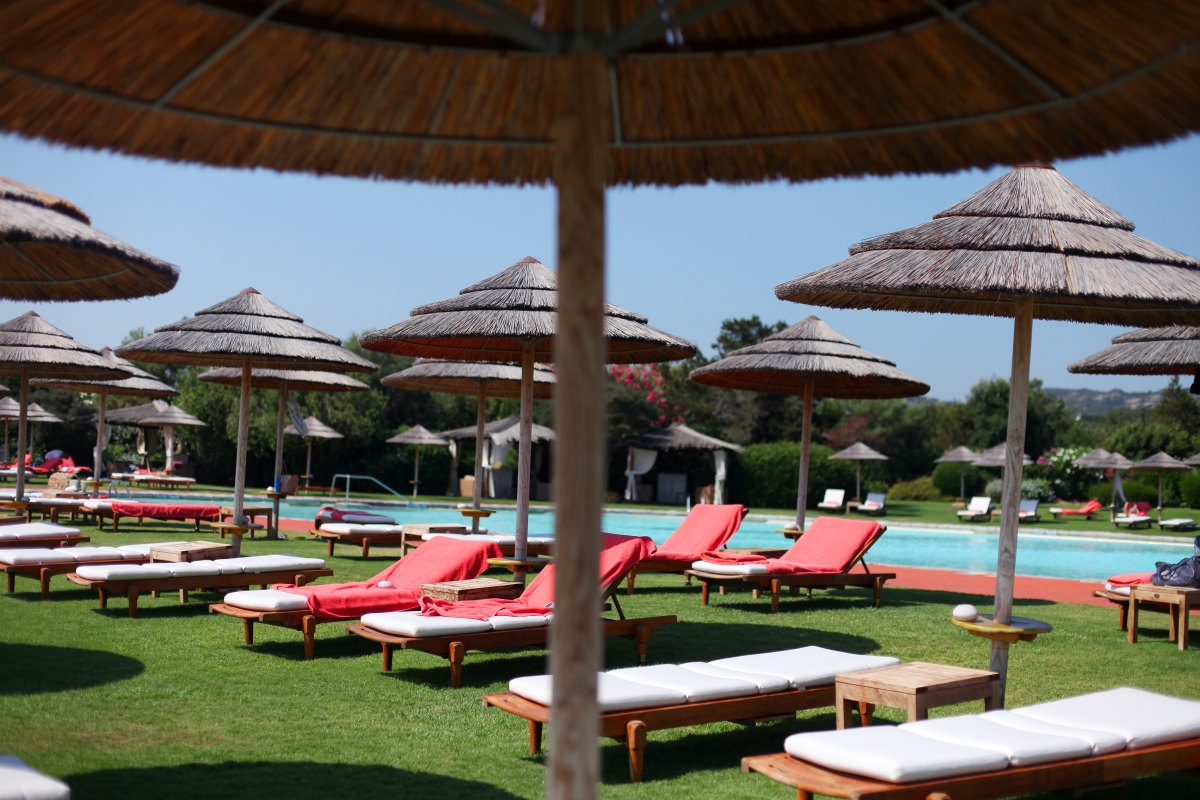 a mad men worthy pool at cala di volpe
I fell madly in love with the retro design of the poolside area. shocked to say I never found Don Draper or Betty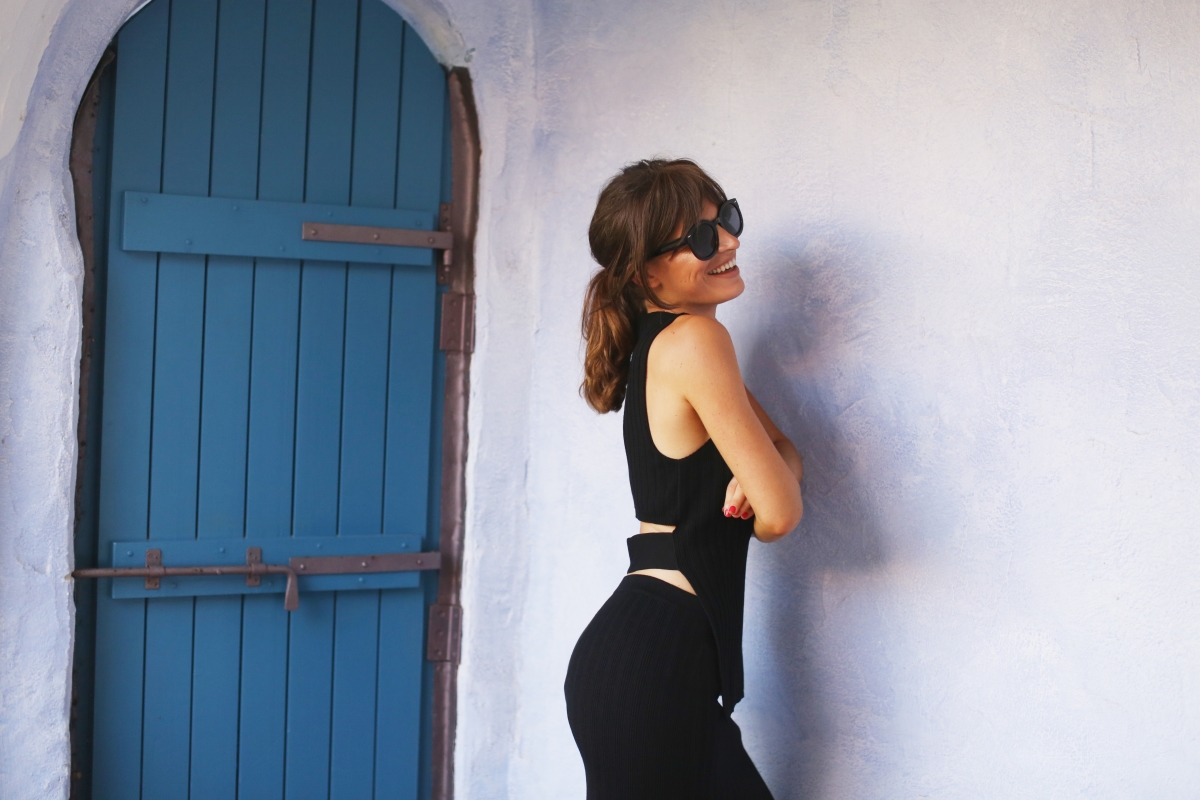 my new favourite ensemble
this light weight knit co-ord I picked up from Pinko in Porto Cervo, I've not taken it off since I arrived home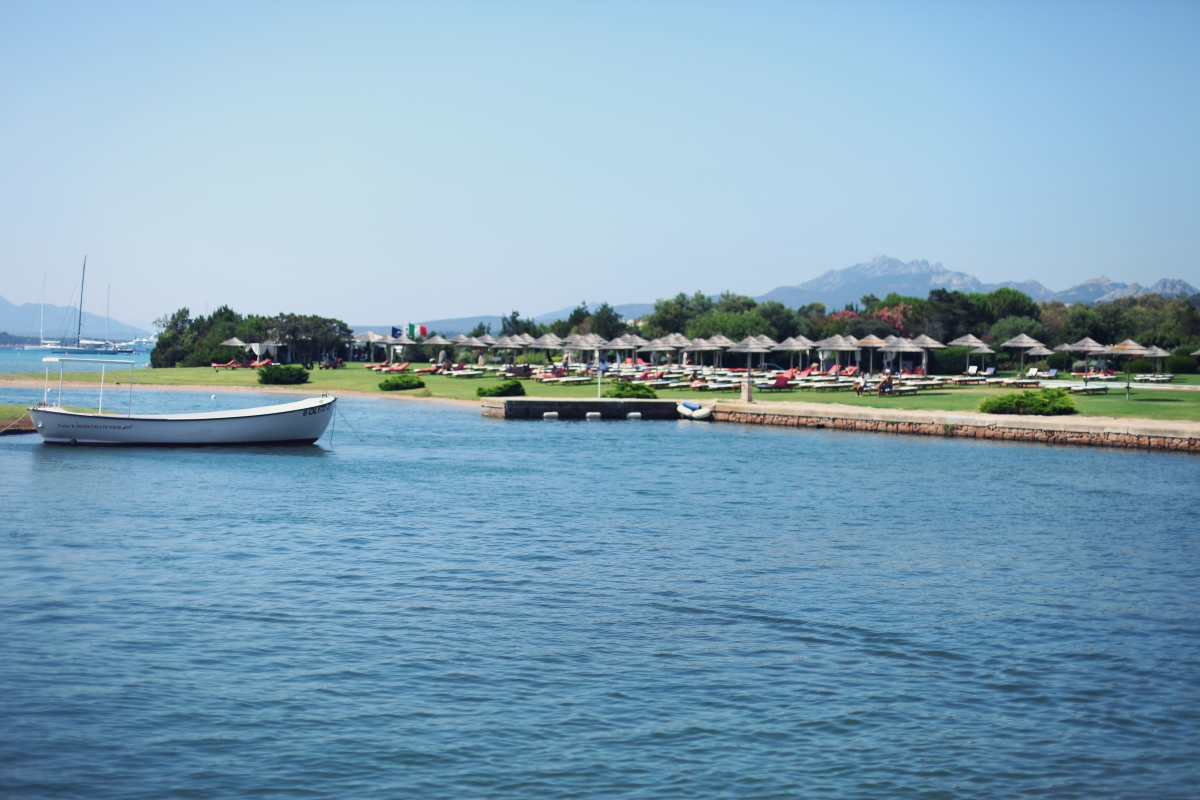 an italian island horizon
that great big blue sea & those great big boats dotting through it. so beautiful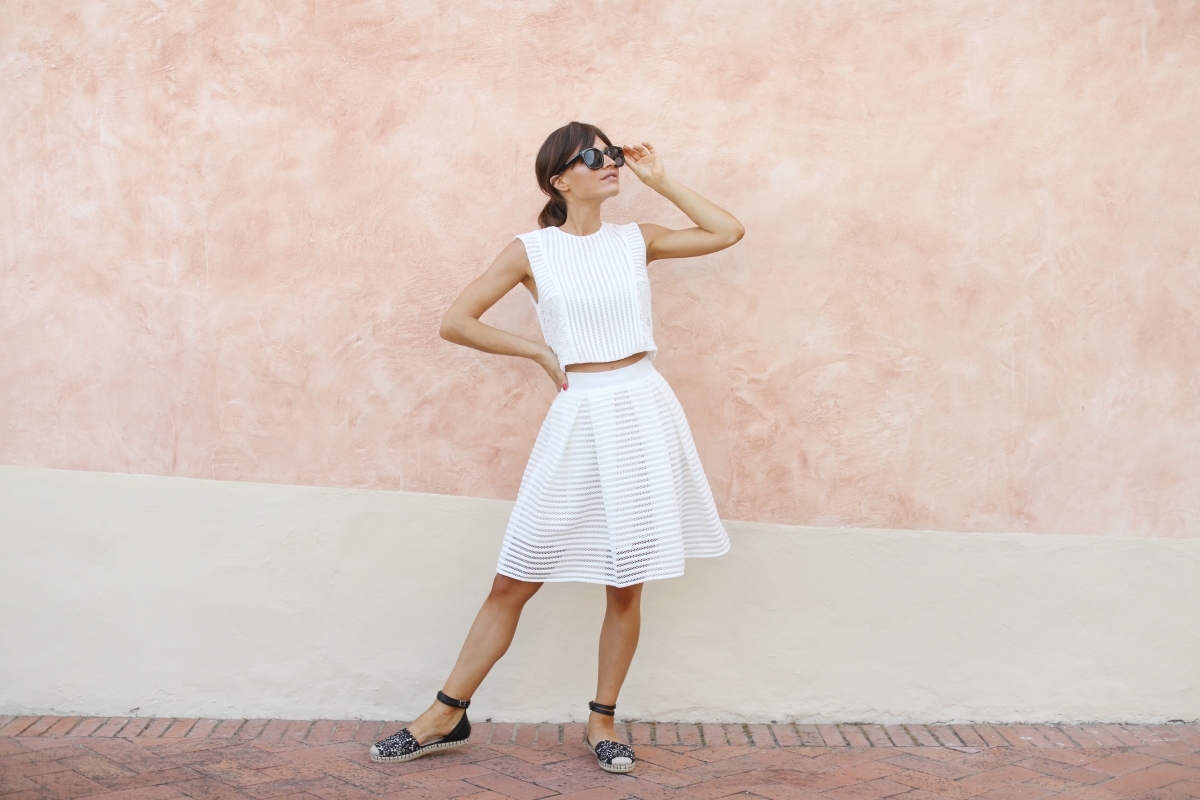 walls in every colour at our hotel
Cala di Volpe combines colour so majestically – a spectrum of coloured walls alongside green, green grass & the perfect cerulean sea.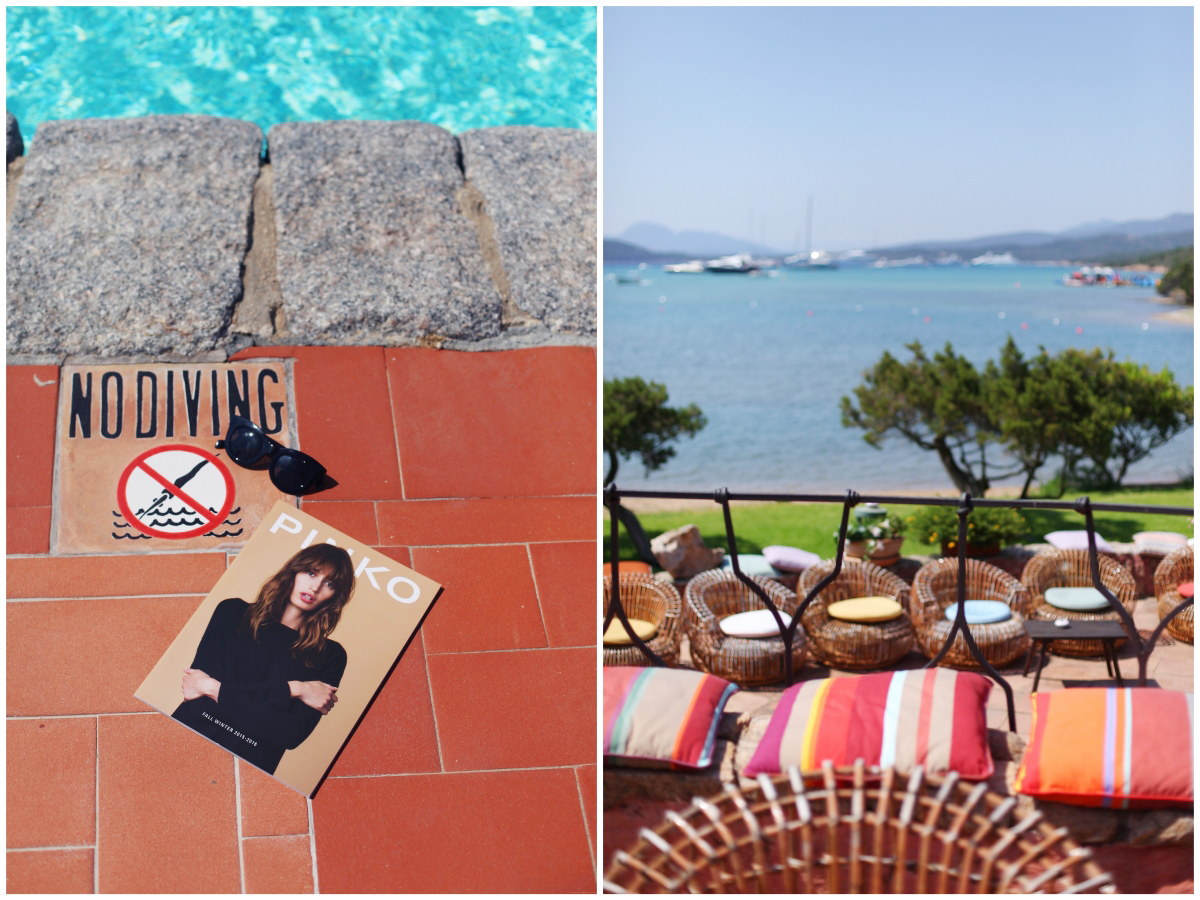 how colourful, how retro
stepping back in time – and yet timeless, too.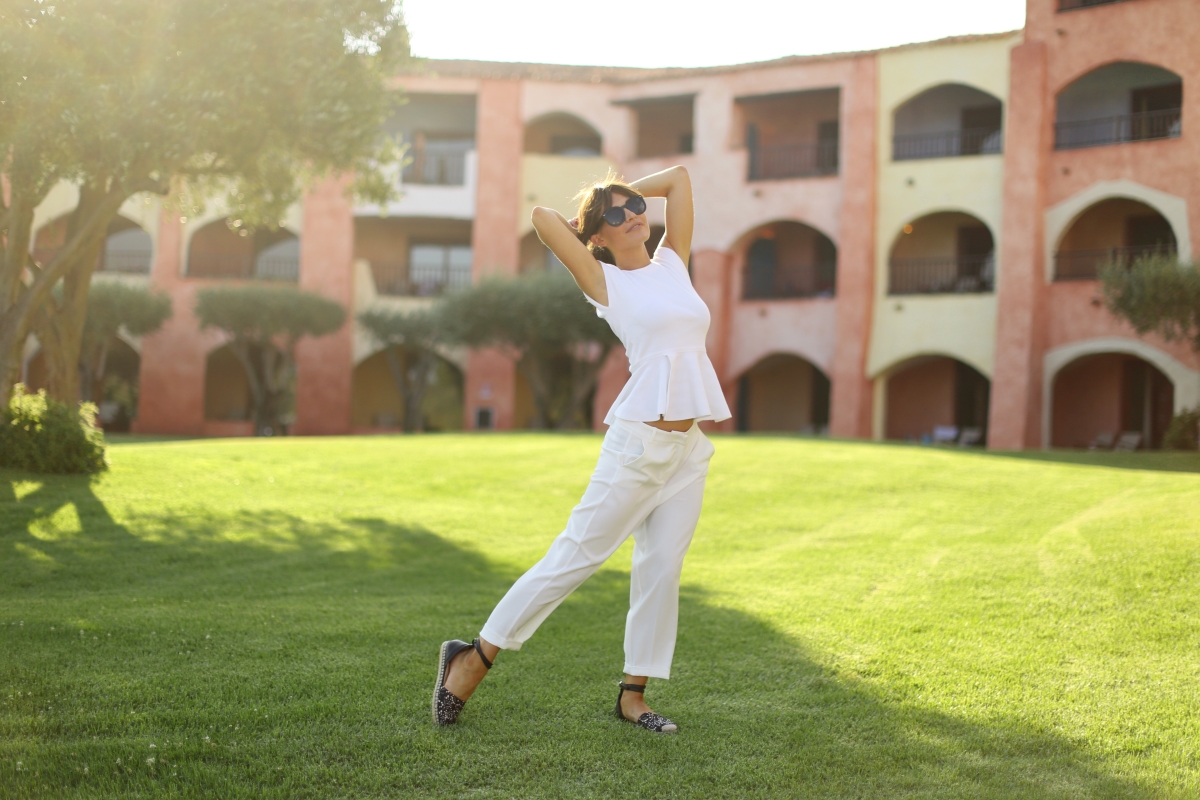 the golden hour
moments before the sun sunk away and a wonderfully comfortable all-white outfit by Pinko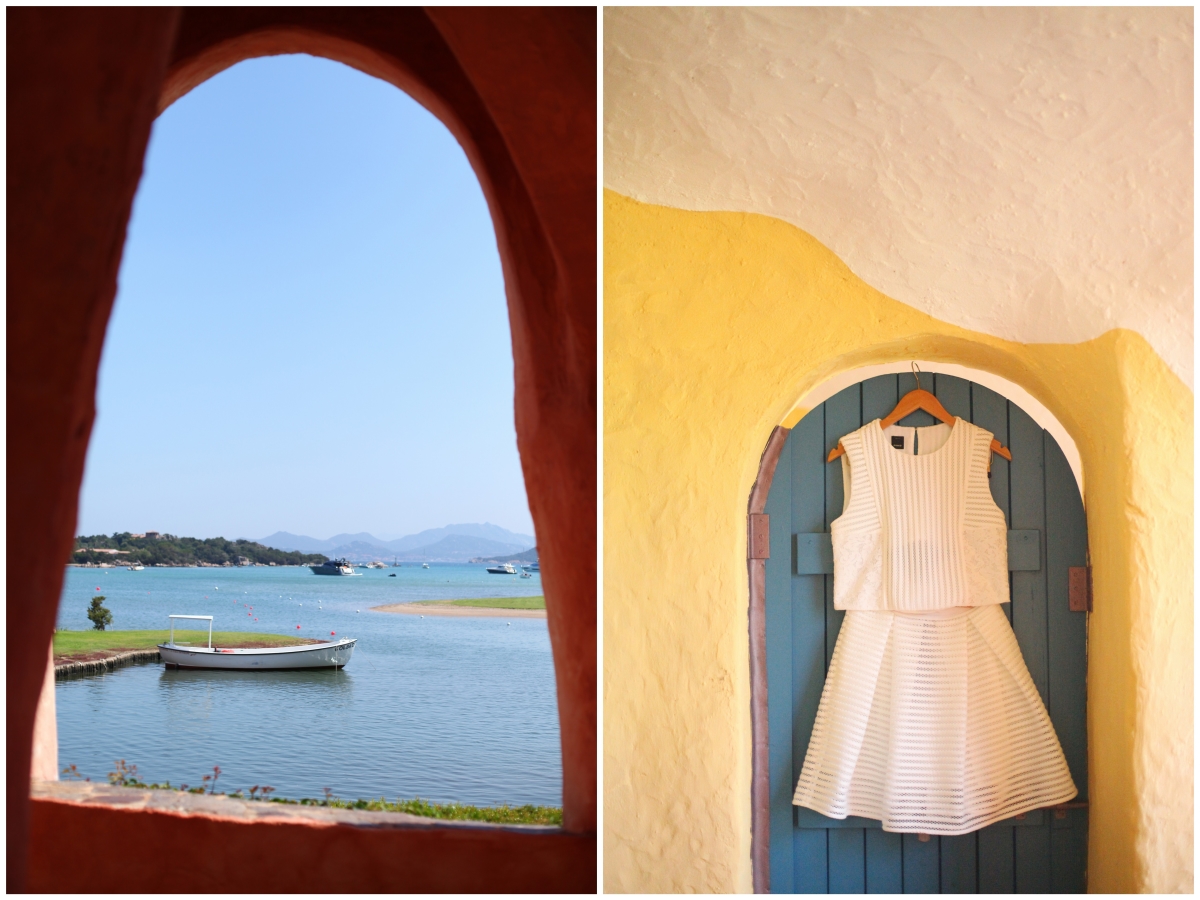 the perfect combination
a Pinko white matching set hanging on the door of my hotel balcony & a view I enjoyed sipping iced lattes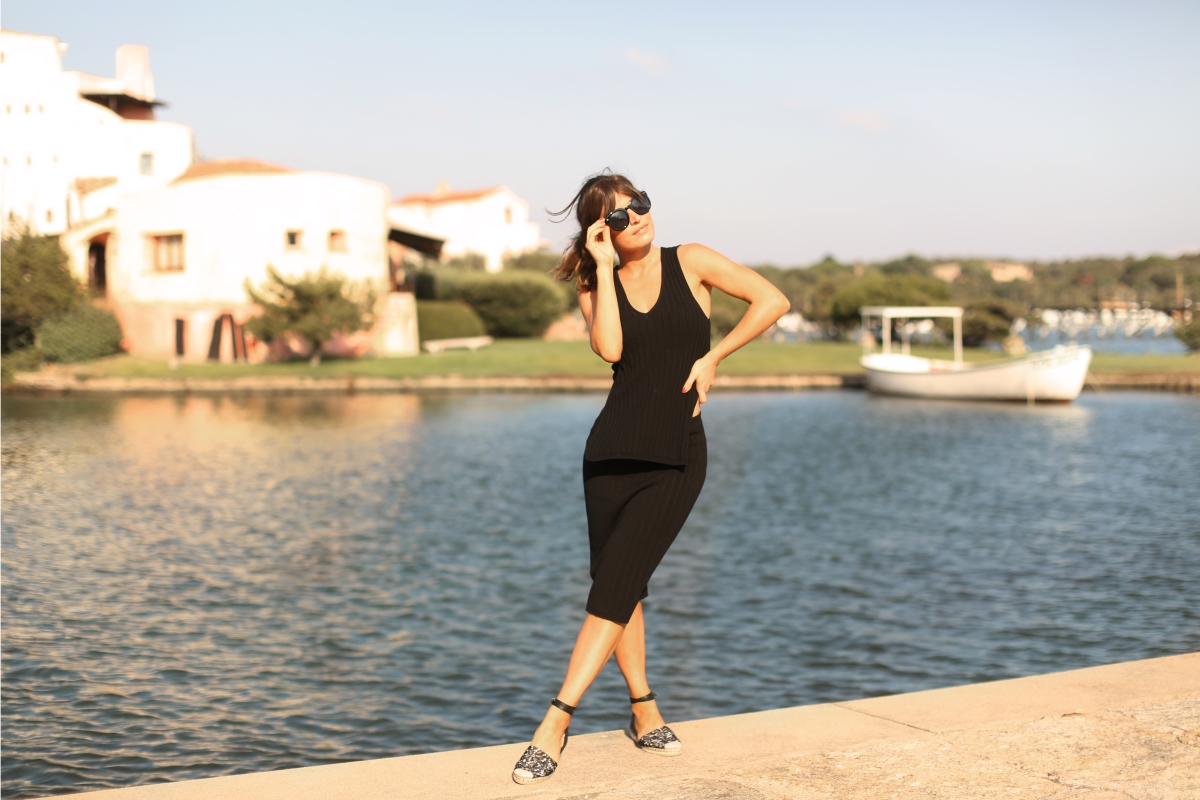 an evening on the grandest of terraces
what I wore to attend the Pinko fashion show followed by a candlelight dinner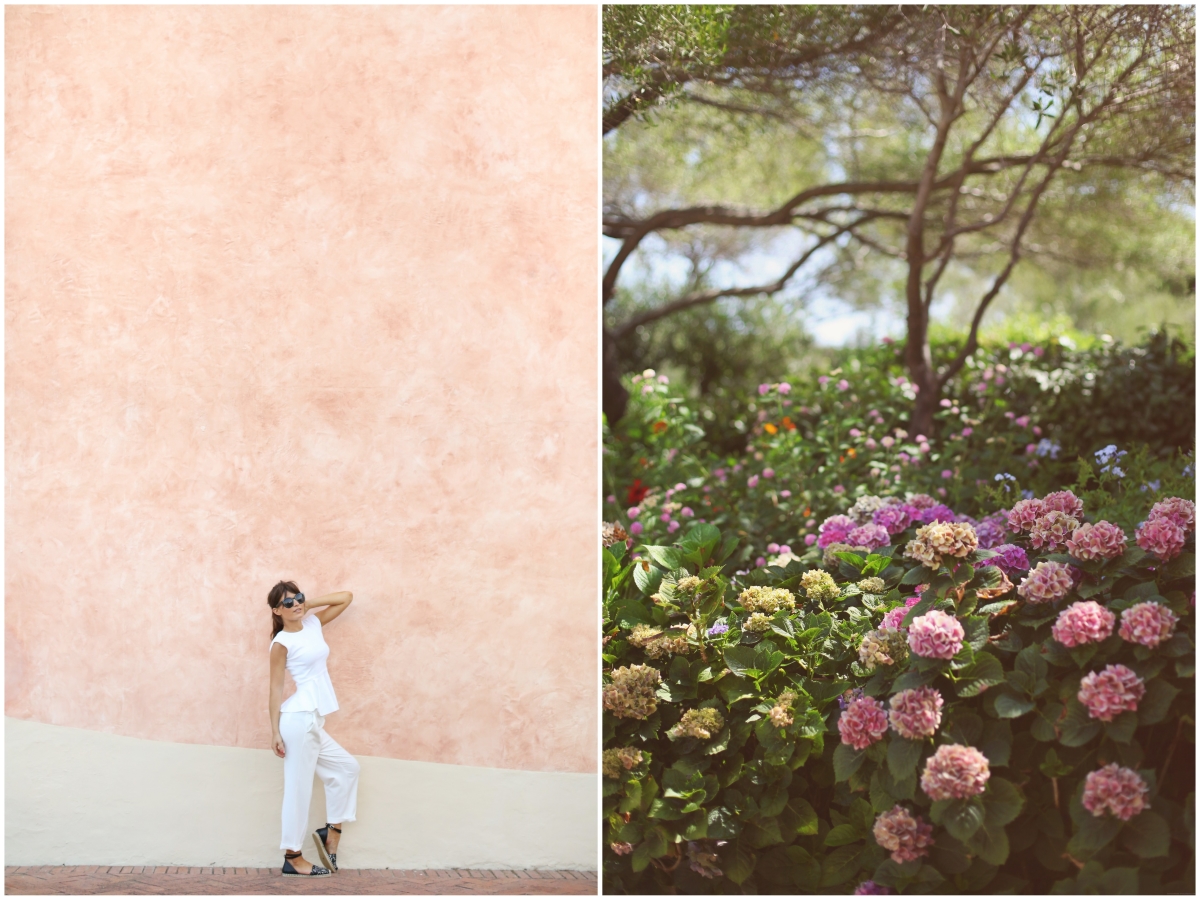 three of my favourite things
white, pink and flowers and all Italian too, how ideal.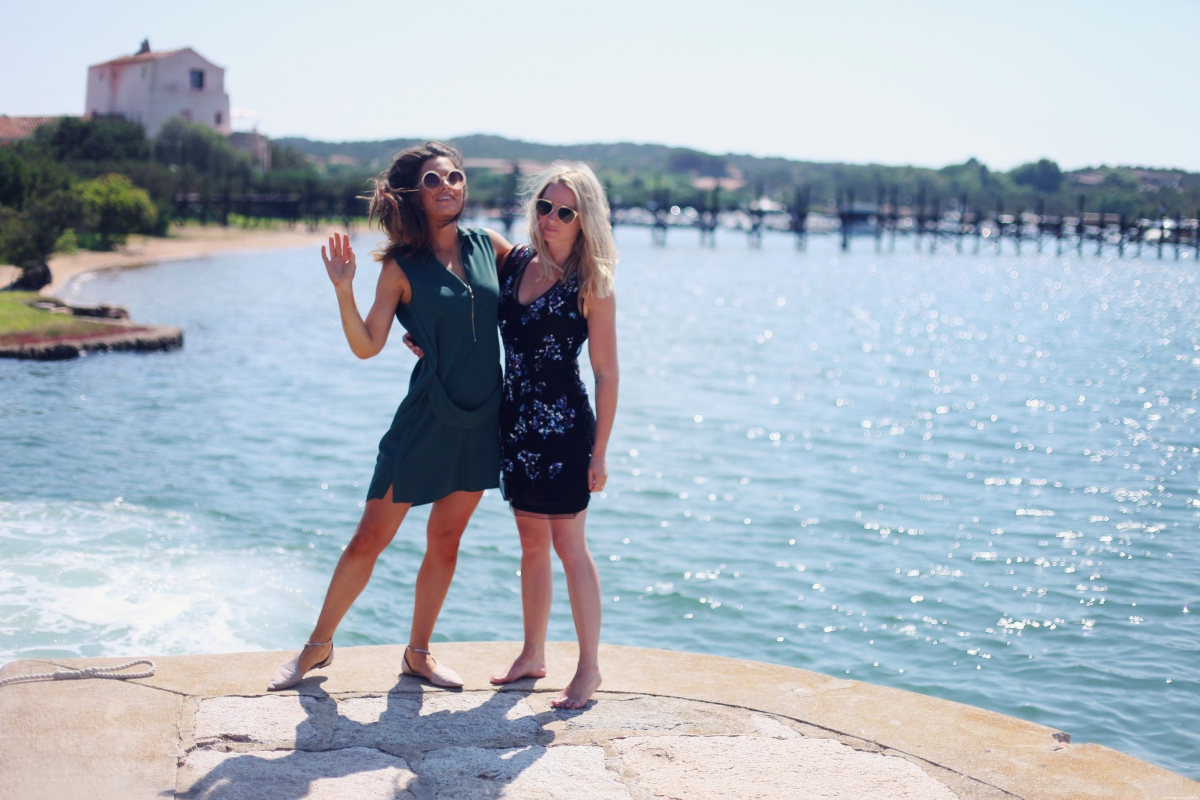 a friend i don't see enough
it was so lovely to be reunited with Emilie, a blogger I have loved a long time. she's such a vivacious character, we laughed the entire trip.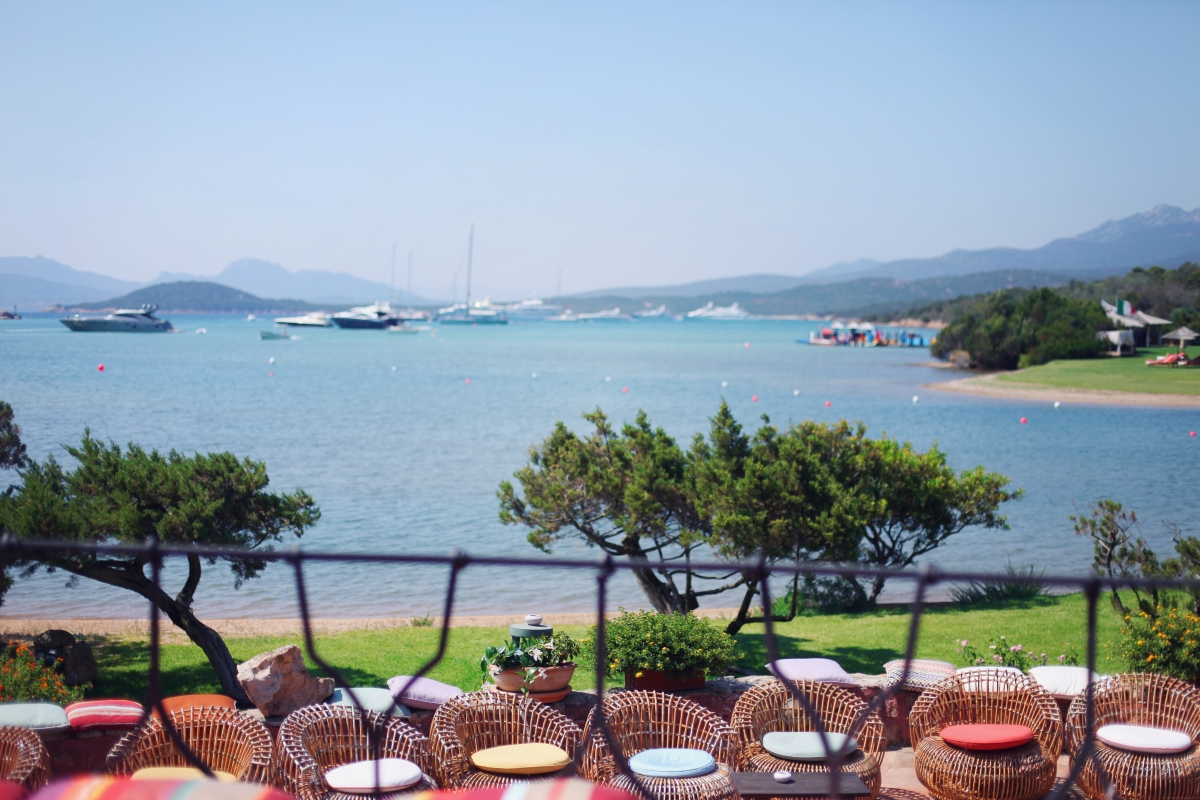 i could sit here all day
Cala di Volpe is full of charming corners with comfy chairs sea views. I wish I could go back and spend an afternoon reading on all of them.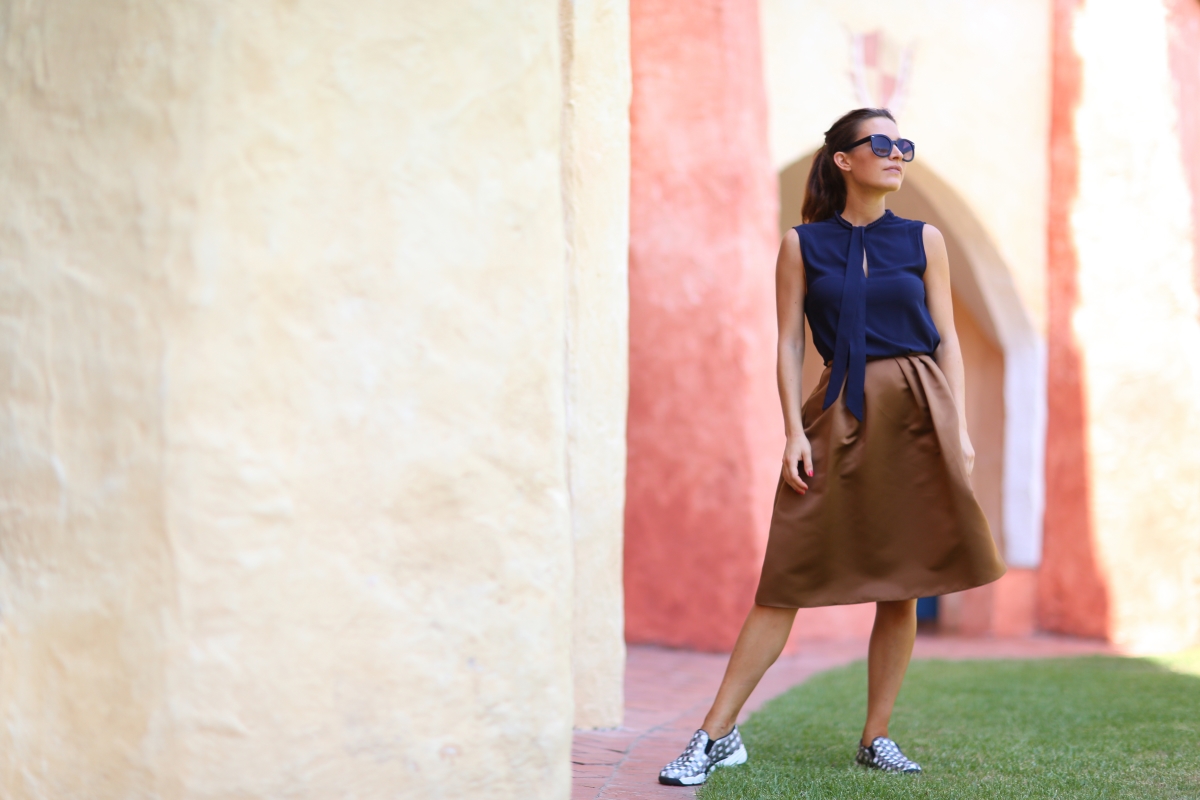 pinko A/W photoshoot
it was an honour to be photographed by Vincenzo Grillo, wearing Pinko A/W 2015 showcasing their Shine Baby Shine sneakers.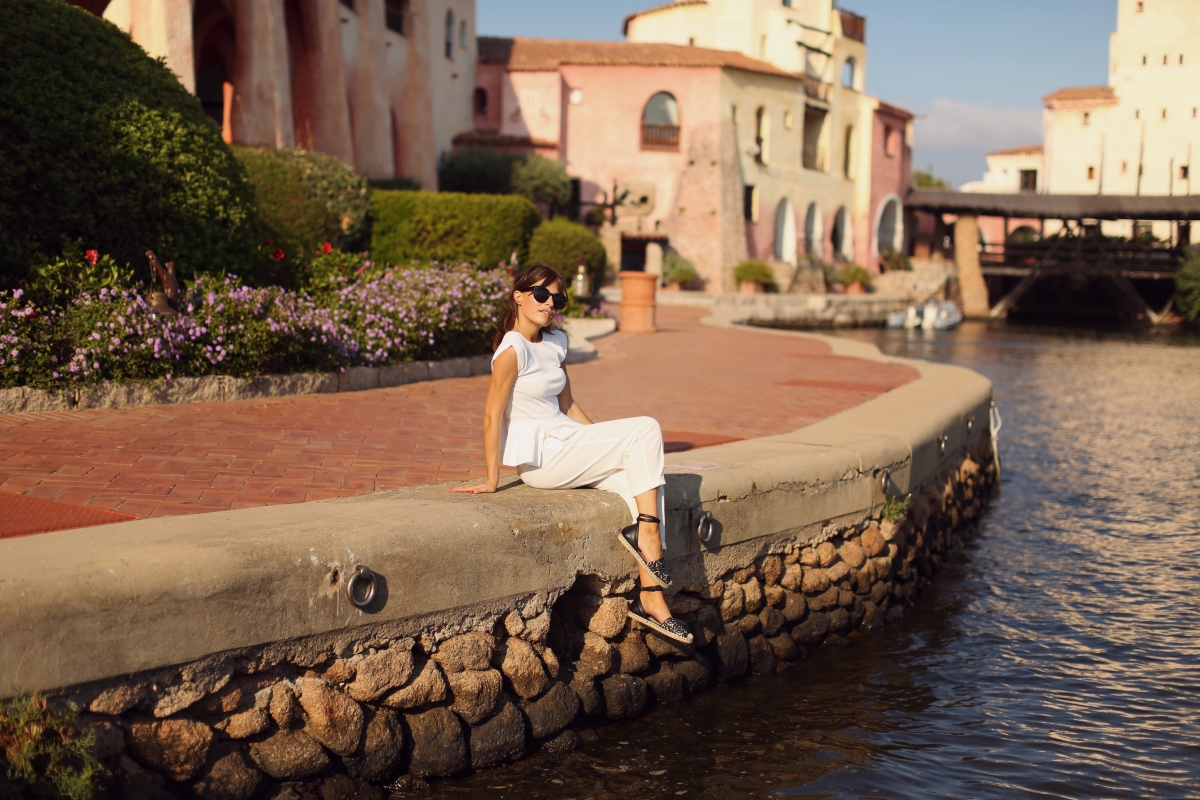 A huge thanks to both Pinko and Digital Brand Architects for hosting such an incredible trip. I am so happy to have seen a slice of Sardinia this summer. It was the perfect trip and while I did miss my Biba, it was another experience to add to the collection of what is undeniably my best summer yet.