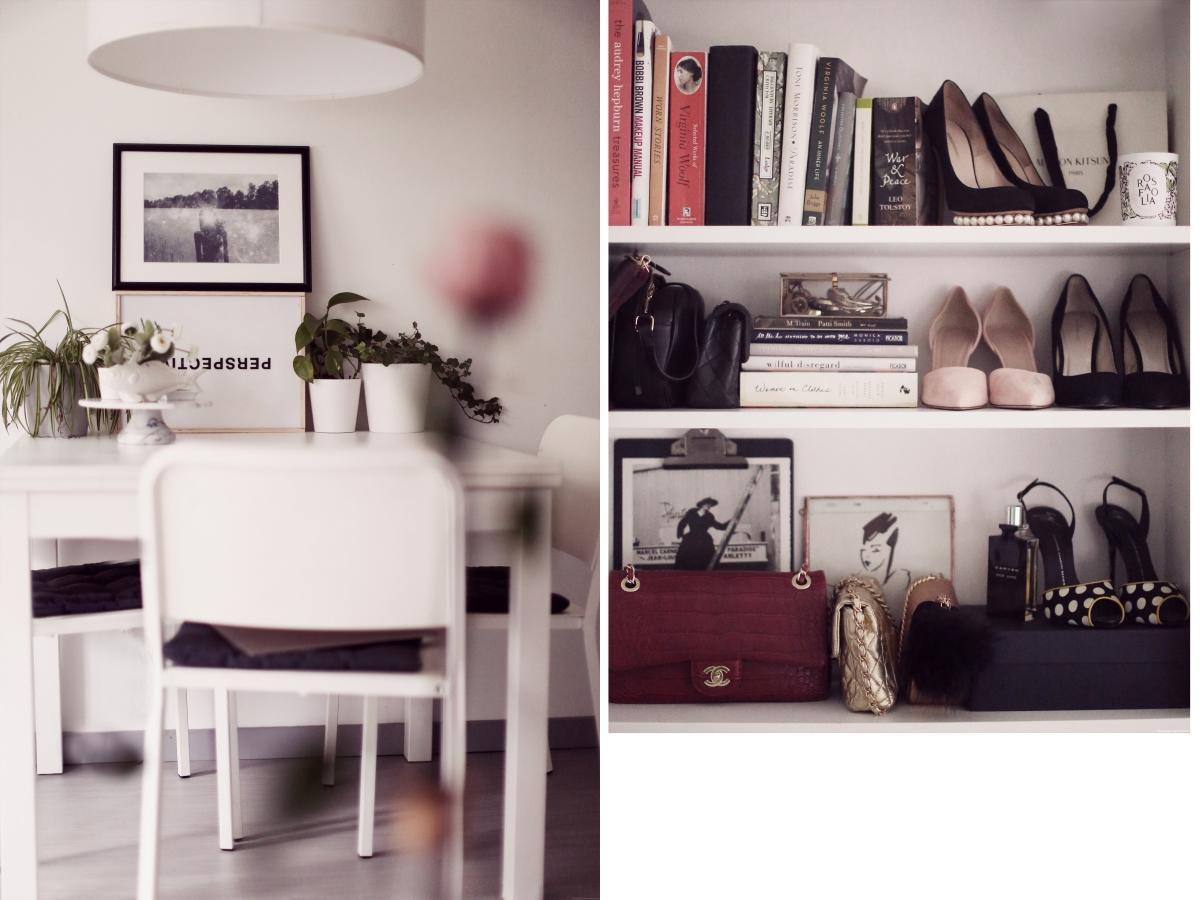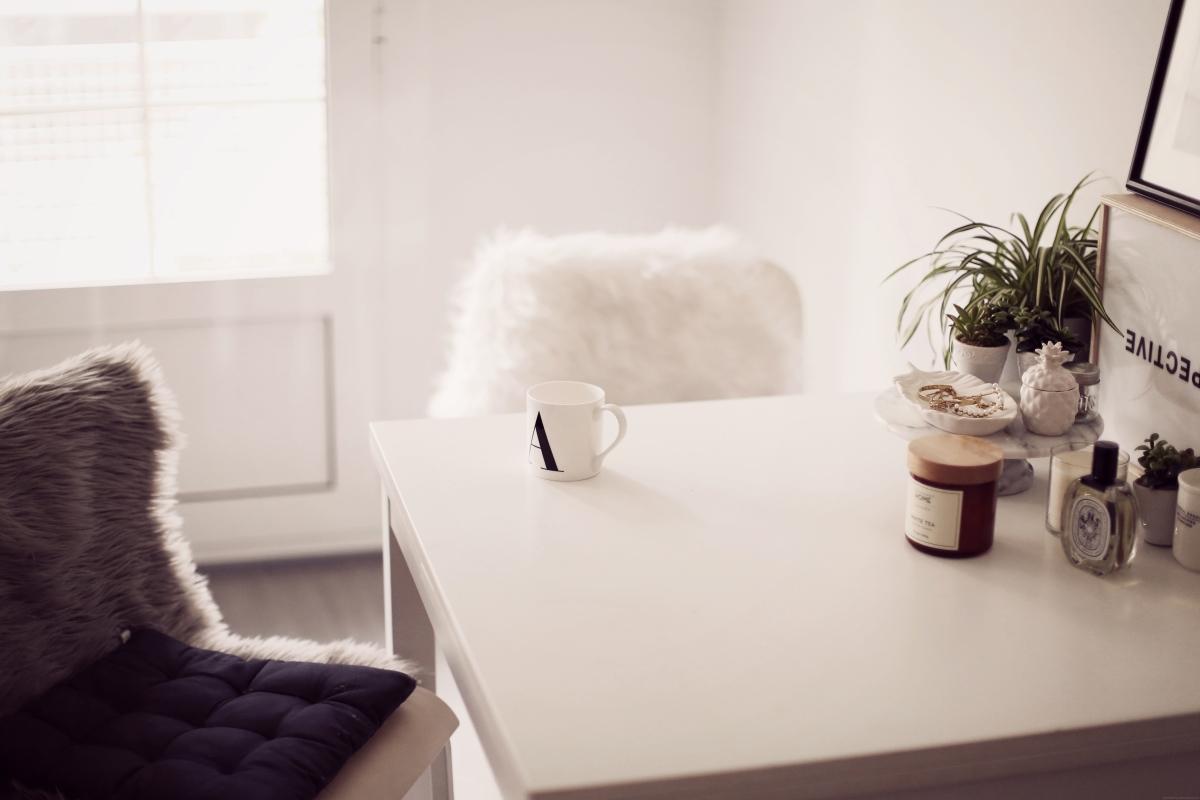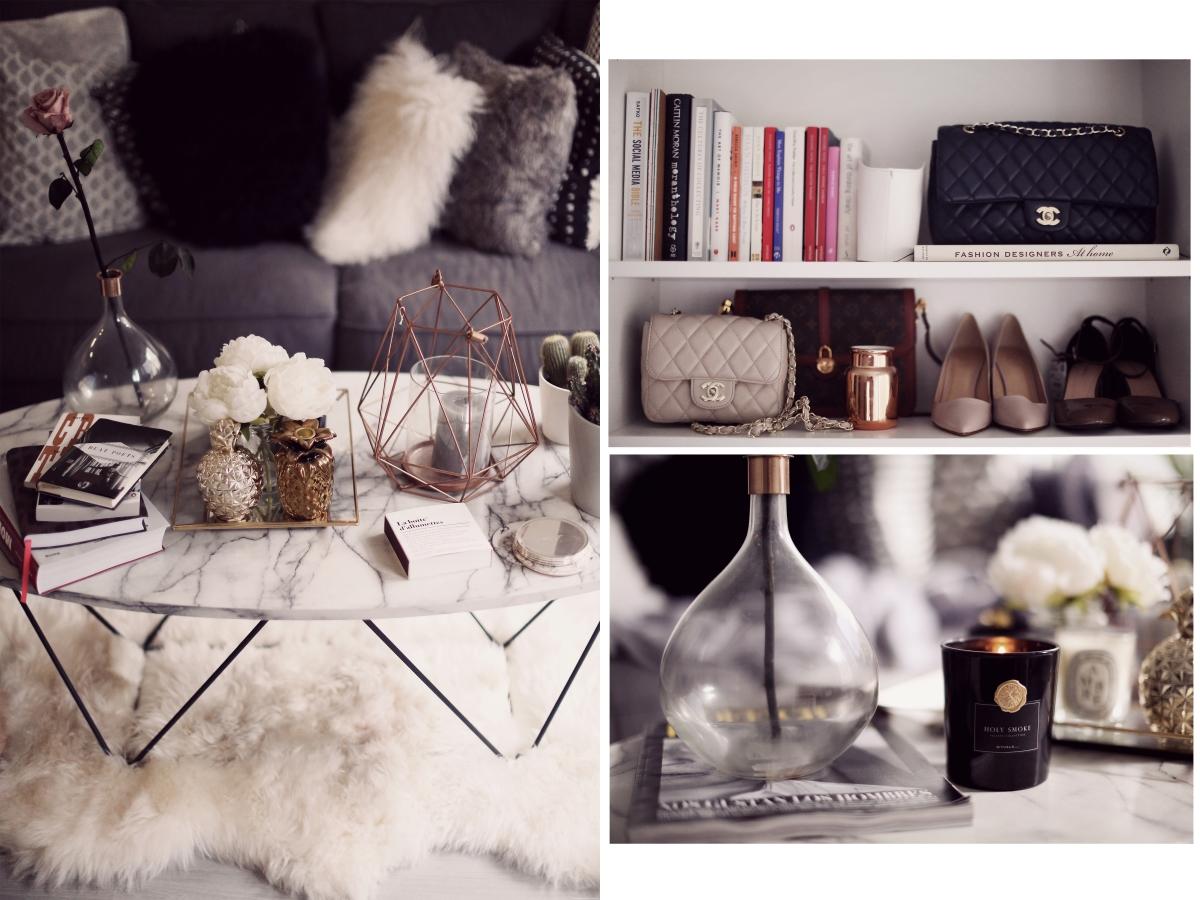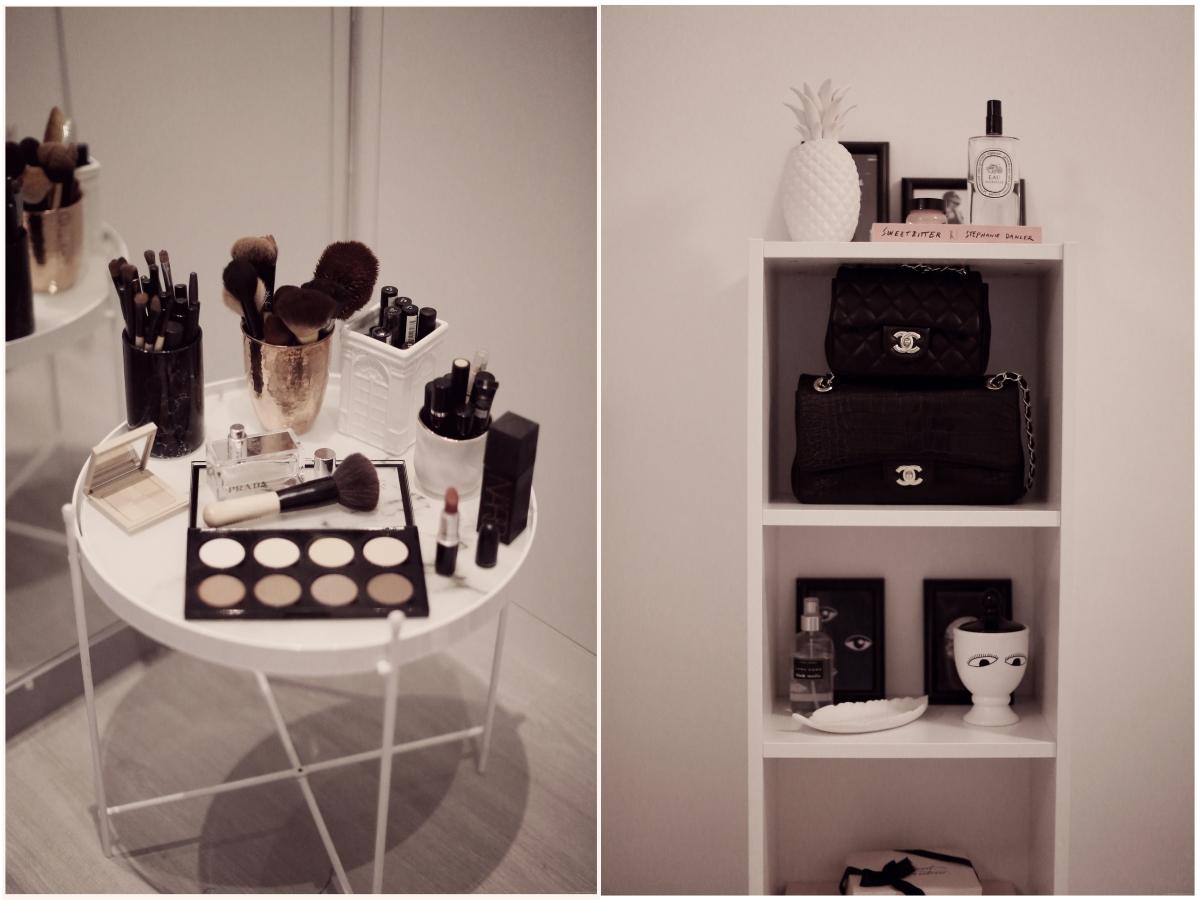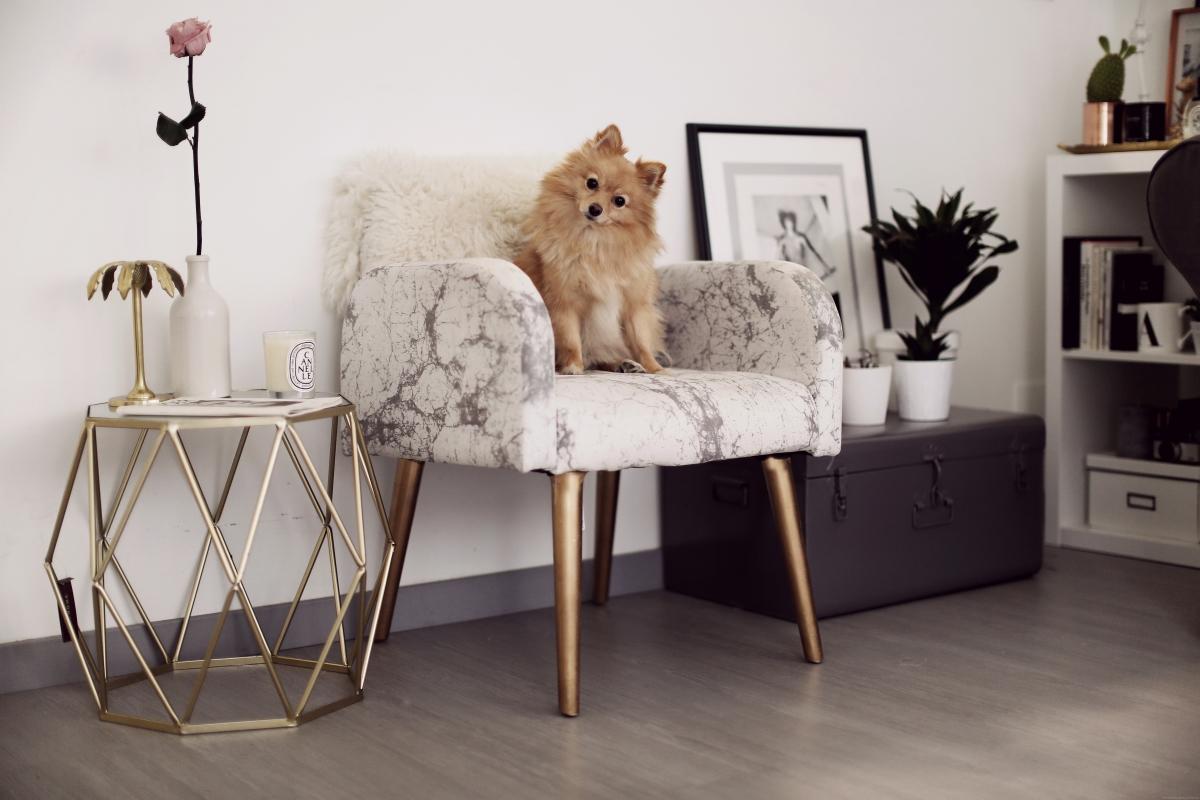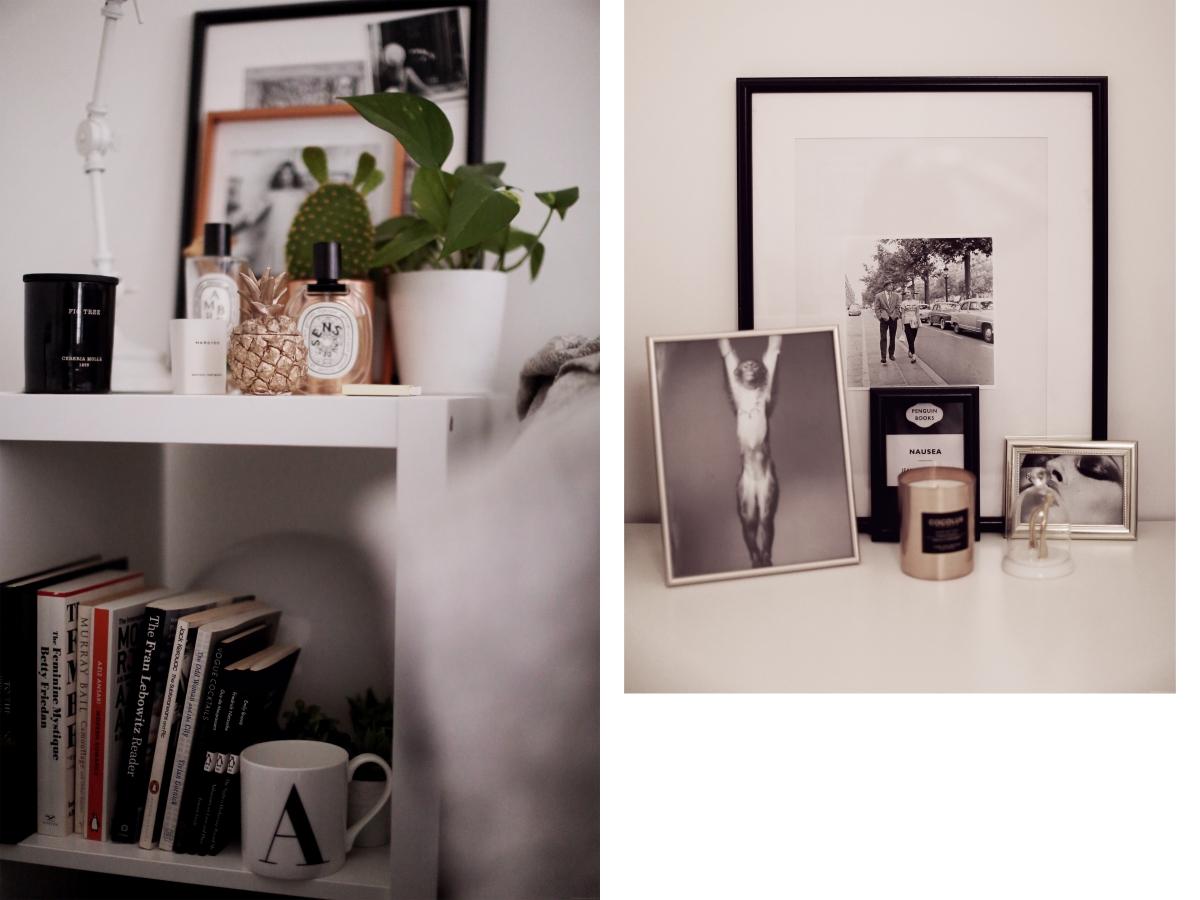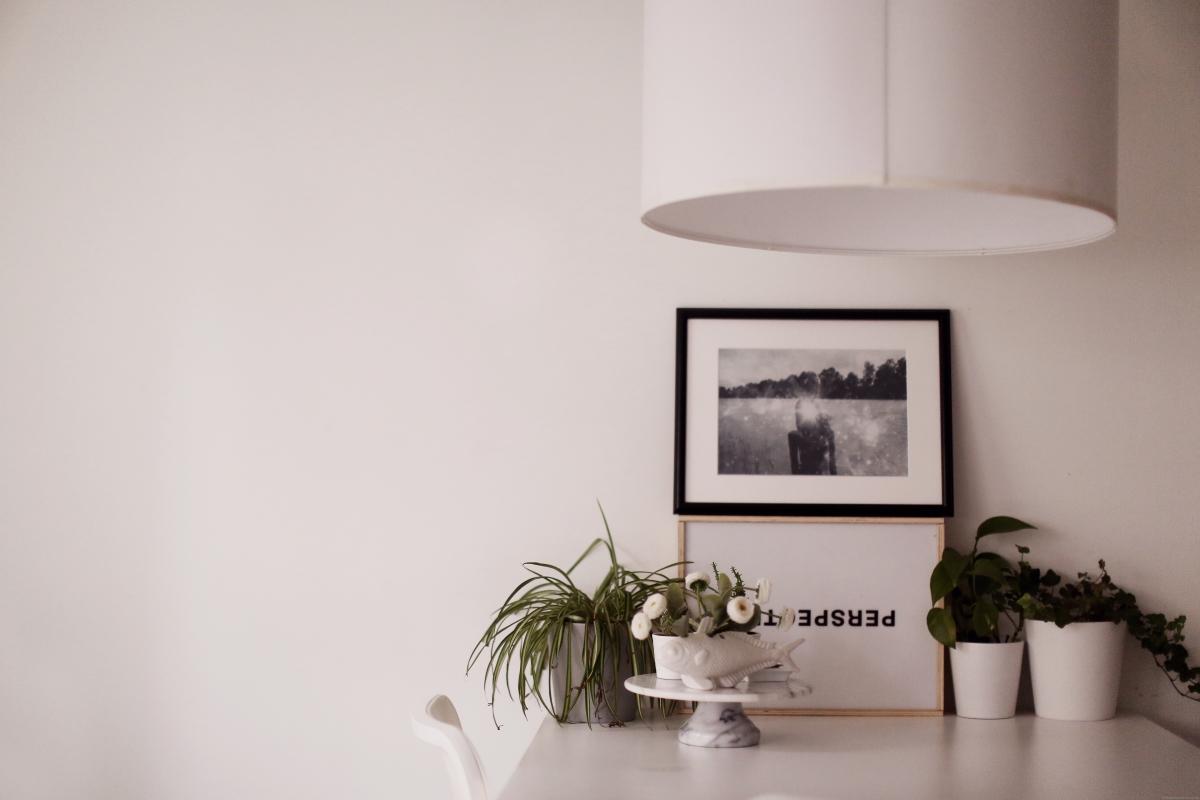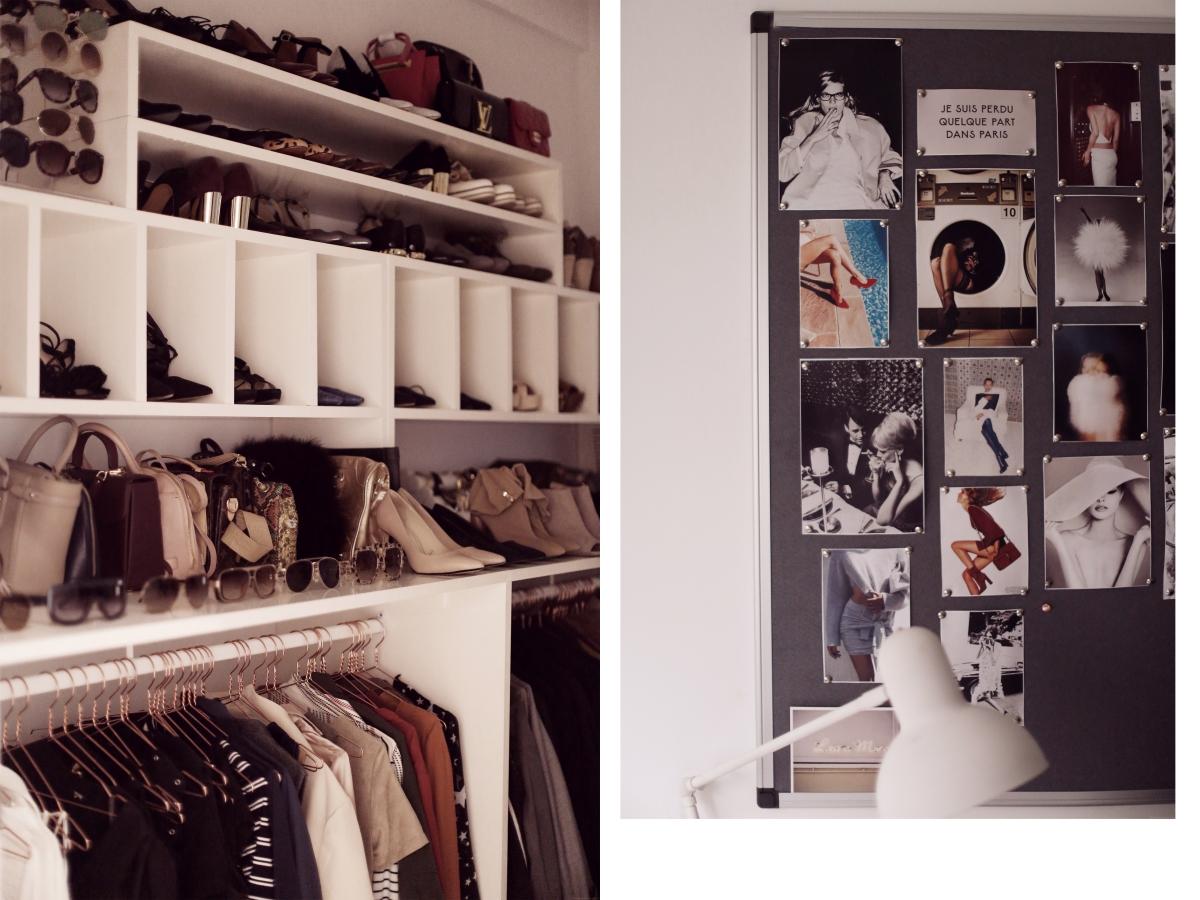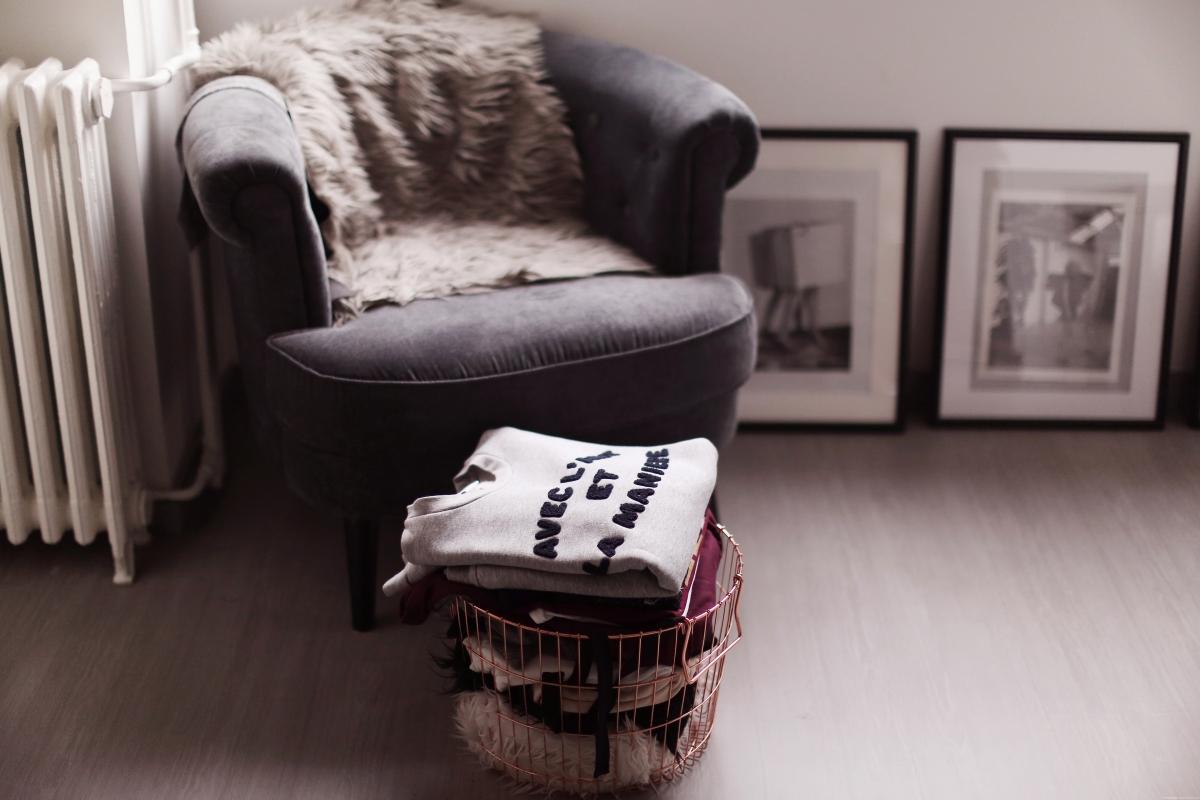 It's been an education, decorating my apartment. I'm still not finished, but then again, I don't think I ever will be. Ultimately, it's a hobby of mine. So with that said, I thought I'd share some of things I've learnt along the way, a casual foray into interior coaching, which sounds hilariously pretentious. What on earth do I know? Nothing, I like what I like, perhaps you do too, either way here is what I learnt from over-zealously trying to fill the spaces between the walls of my home.
what's your colour palette darling?
I've already recommended establishing a colour palette, but I'll say it again, choose wisely and maintain colour discipline. You are already well aware of my scheme; monochrome with metallic accents. I am happy with my choice, yet I still find myself yearning for a pink sofa, or an armchair, at the very least. However, it just wouldn't work with what I've already established, so away from pink I stay. This can be hard, everything looks so temptingly beautiful in the store or set up 'mise en scene' for a photo online, yet it might look terrible within your own 4 walls. Interior shopping feels easier than clothes shopping, because we as women don't have to worry about the fit. But we should. In the same way you know what denim looks good, you should develop an awareness of what will and just won't work for your home.
less is more, candles are the exception & should cluster in a collection
I hate to break it to you, but there are only so many pineapple decorations necessary for one home. The same goes for cute cushions, which are so irresistibly affordable but also, very bulky, thus consuming a suprisingly amount of space. Take it from me, a girl with 20 too many pineapples and cushions peeking out of strange places, everywhere. It's a problem. The Billy shelving system from Ikea is underestimated, I have lined entire walls of shelves for less than 150 bucks. Embrace Billy, he is solid, he is cheap and he is simple enough to let whatever you fill him with to shine. My brother finds it shocking that my candle collection is worth more than my furniture. It does seem ridiculous, but who is he to question my priorities? He has never stepped foot into a Diptyque boutique, where I'm sure they inject a scented drug into the air, which in turn hypnotizes customers into purchasing triple figures worth of wax.
be an artist, paint things lavish gold
If you, like me adore gold accents, invest in gold spray paint. You will save a fortune, but please spray with moderation. What I mean is, not everything needs to be gold, okay? Your home is not Versailles. I wish someone had reminded me of that on all those too quiet Sundays. I'm one gold accent away from Marie Antoinette. That or with all the cushions, I could open a creepy, scandi-inspired boudoir.
the homeware brands that threaten bankruptcy
H&M and Zara Home are the best for bedding, and if you can splurge I recommend their linen ranges. Truthfully, it's only the bedding that looks lovely wrinkled. I suffered many a finger burn after fruitlessly taking an iron to my duvet in hopes my bed would emulate pinterest. La Redoute offers a seemingly infinite array of amazing accessories, like marble clocks or vases for flowers in the shape of light bulbs. I get very excited about decorative pieces like these, if you do too, you'll love their collections. My third brand recommendation comes fiercely; Westwing, an addictive, flash sale website that I shamefully check everyday. My marble chair and coffee table hail from Westwing, both a joyful 100 euros each. And finally, I must commend Ikea too, their price points are unbeatable; chairs for 19.99? I'll take 4 because well, I have plenty of that gold spray paint back at home.
baskets and dogs and shoes and bags – you need them all
Baskets. You need many. I prefer the metal gold variety. I was amazed at how practical these are, and just how quickly I manage to fill them with junk of all kinds. Your handbags and shoes make for beautiful decor too, if you spent hard-earned cash on pretty accessories, why not display them? The same goes for books and anything you might have with an Eiffel Tower on it. Create a real life pinterest, I chose 30 odd photographs and had them colour printed for 5 euros, now they are all pinned to a grey board which I listlessly tend to look up at whenever work is mundane ( all the time). I also advocate for a fluffy dog of some kind, Biba warms my home in a way no sheepskin rug ever, ever could. She also believes herself to be the apartment's ferocious guardian, I am still unconvinced but her efforts are appreciated all the same.