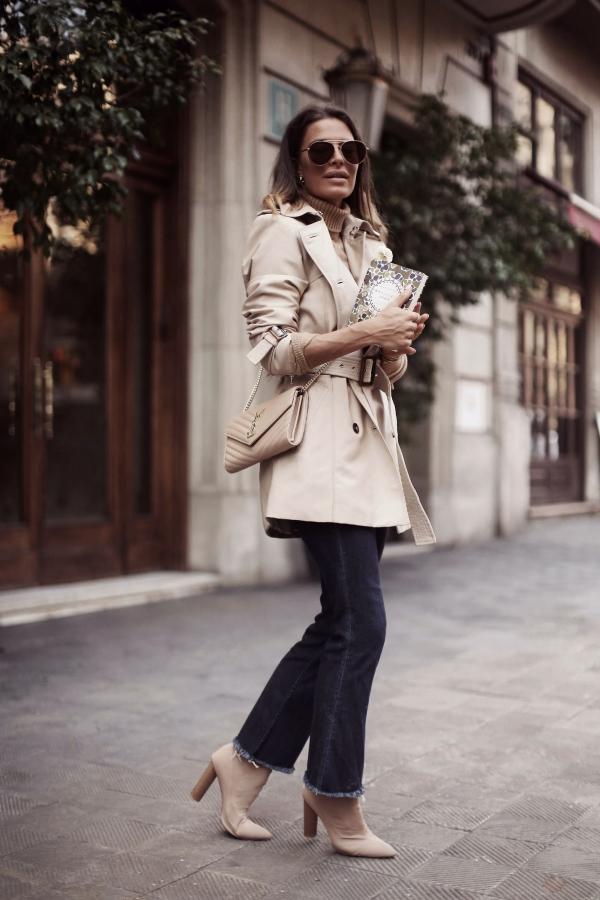 austen and ysl
"Her own thoughts and reflections were habitually her best companions" a quote from Jane Austen's Mansfield Park, that could very well be my perfect epitaph. But I will save that rather morbid thought as my mental distraction for when I'm doing laundry later. I have read all of Jane's books many times over the course of my life, my budget University editions are still with me, post-its crumpled and sticking out in clumps throughout each novel, they are so viciously annotated it's confusing to read. I find myself looking at my messy notes in the margins and wondering what they mean. But it's been a few years without the Austen influence in my life, so I decided to rebuy the far more beautiful versions by Vintage Classics and re-read them all. I have plans to relearn Bronte and Woolf too this year. I will never understand the people who claim to not have time for reading, if we have time to eat, we have time to read. They both feed us in important ways. You can do as me and read while eating, living by myself means lunch and dinners at a table with 3 chairs can feel lonely. Books are my essential company. As for my new YSL bag? Not an essential like Austen, but she's second hand which means I saved a clump of cash bigger than all the post-it notes in my academic books.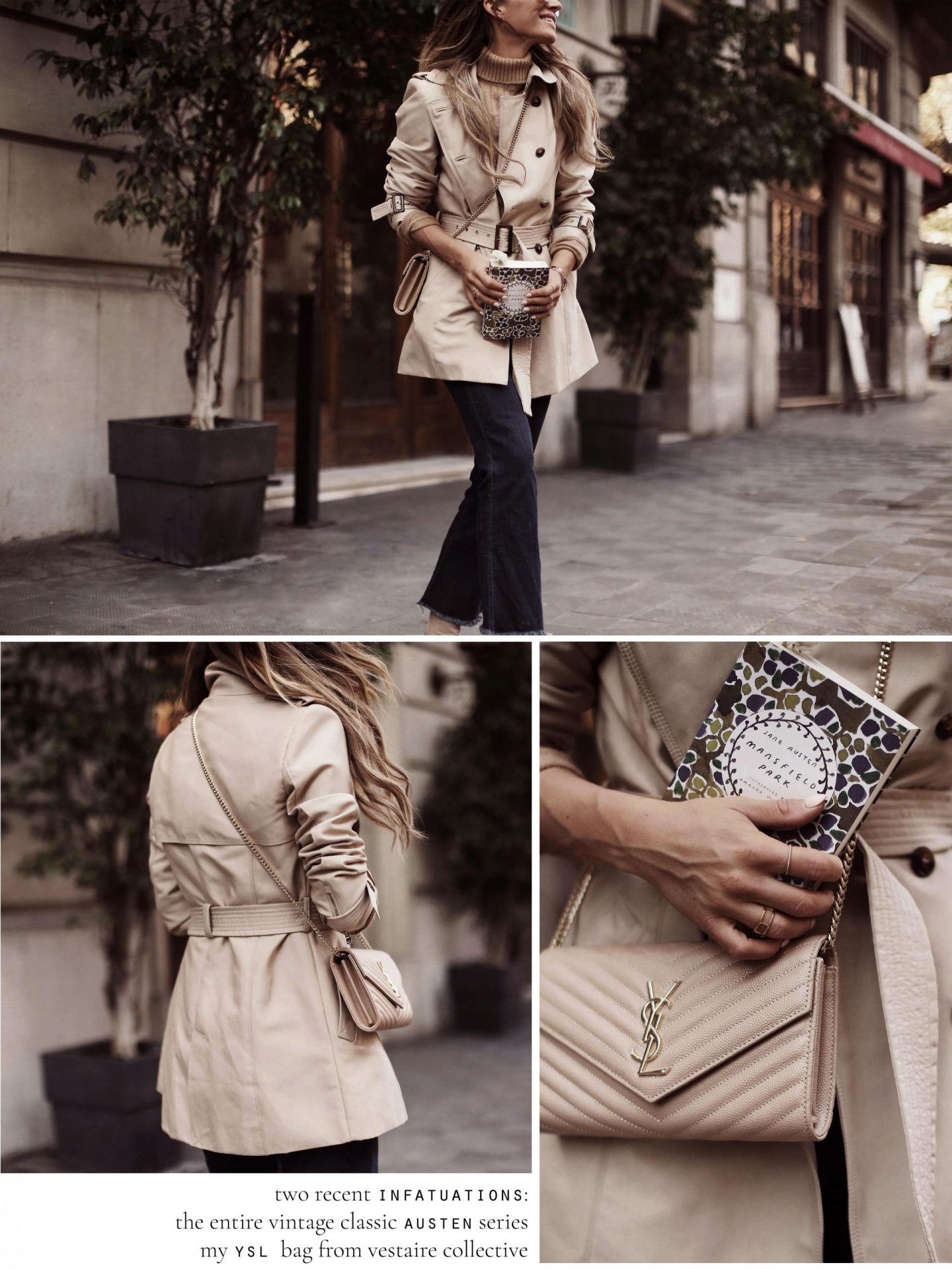 ---
what i'm wearing: zara trench coat, vintage jaeger camel turtleneck, zero uv aviator sunglasses, h&m flared jeans, public desire nude sock boots & ysl bag
---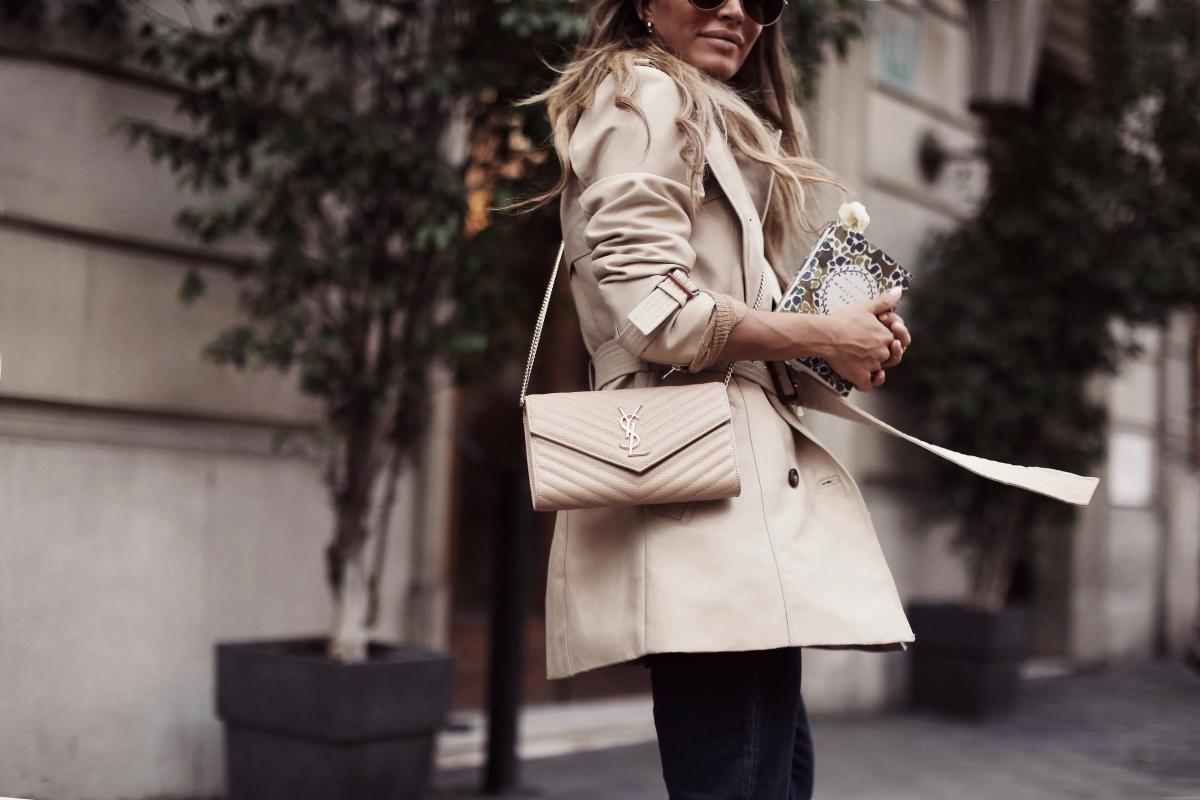 One of my resolutions this year is to be more sophisticated, which sounds so silly and trite, but what I mean to say is I want to be an impressive woman. I'm not referring to my hair or my derriere, but rather to skills and mini accomplishments. I want to learn how to cook more dishes, save more money, educate myself in subjects like astrology and pscyhology and so on. I want to know exactly what type of wine I prefer rather than taking a gamble at the second cheapest rose. I 'm heavily considering an apron rather than the old sweatpants I usually favour whenever trying to cook. I need to swear less, much much less. I throw the 'f' word around with the same vigour Dorothy Parker used 'darling'. Modern society makes us forget how to be a lady. But hey, I am trying.