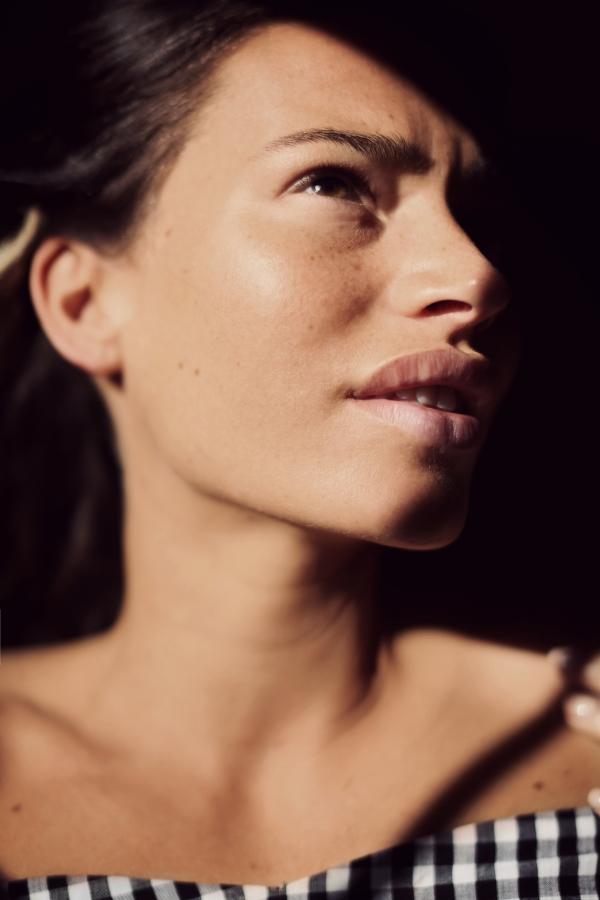 Skincare, I suppose, could easily be deemed a passion of mine. But not only from a cosmetic angle, I fiercely believe a healthy lifestyle, from juicing to exercise to supplements are the essential beginnings of beautiful skin. You are what you repeatedly do, remember that. However at almost 30 and with a heavy love for the sun, my skin's texture has slowly changed. It is coarser and far more dry. I also suffer from wrinkle phobia, I realize they will come but I want to delay their appearance for as long as possible. A few weeks ago I booked an appointment with Bobbi Brown to set up an intense re-hydration regime in preparation for the summer months ahead. It's been 4 weeks since I began this 6 step moisturizing programme which I perform morning and night with army discipline. Now, this is not sponsored, I am an avid fan of Bobbi Brown; a peek into my previous beauty posts will show my enthusiasm for them. I actually never intended on producing this post but after casually sharing the products via an instagram story, your interest was very intense… speaking of, so is this moisturizing system. My face is more dewy, more supple; the few lines I do have are less pronounced and seem to have become more shallow. Honestly, I cannot believe it took me so long to find and use these products . And that's the truth, I'm not being paid so why would I lie to you?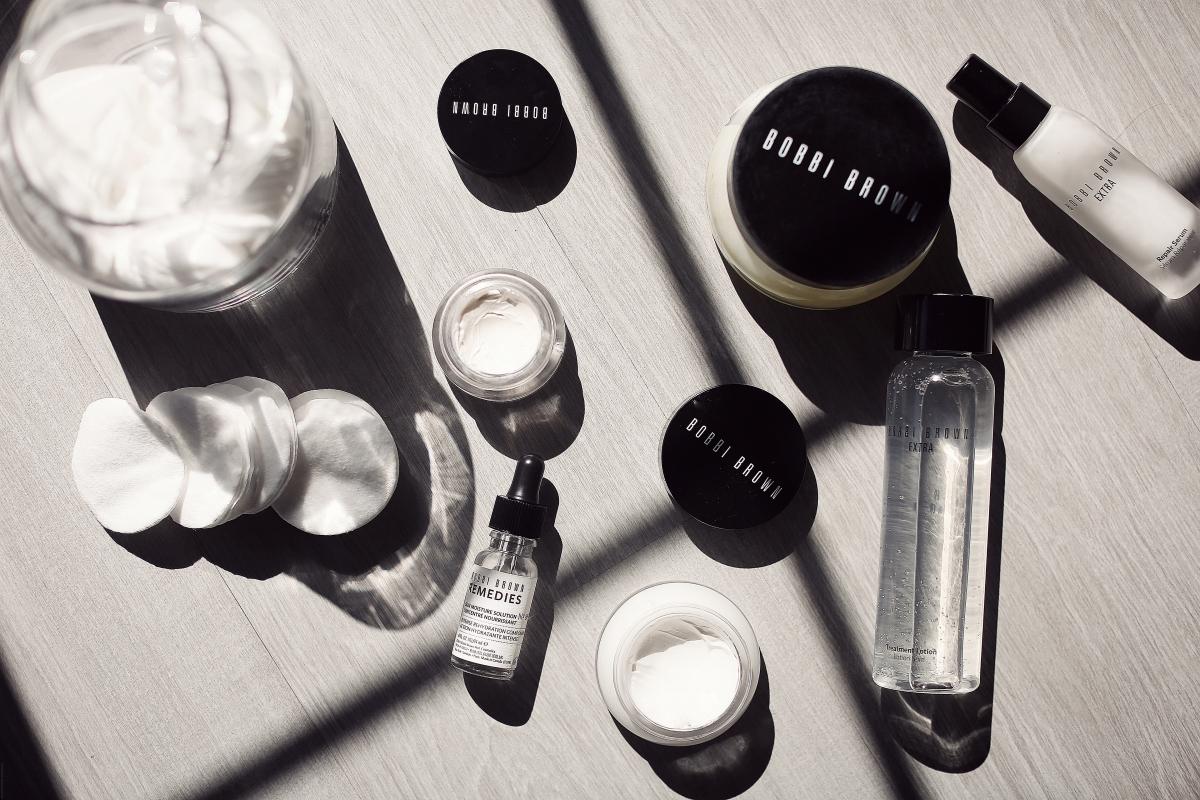 These 6 products hail from Bobbi's more expensive, more sophisticated line called Extra Repair ; they are absolutely worth the elevated price. My skin is far more dry in the summer, the sun, saltwater and sand do a lot of damage but I refuse to deny myself these grand pleasures – which makes these products solid essentials for me this season. The 6 steps go as follows: cleansing, toning, followed by a serum and an oil, concluding in the standard face and eye creams. Together they create a calming, hydrating blanket of layers – I will admit it is a time consuming endeavour applying all of these, especially if I'm in a morning rush or super tired at night. But the results I've seen thus far are definitely keeping me diligent. A man I am getting to know was at my house a few weeks ago and despite still wanting to impress him and look pretty, I insisted on applying these all and letting them dry before we left the house. Yes, I was willing to look very sweaty and oily in front of a man I quite like for the sake of my skin. Perhaps that is more illustrative of my vanity than my enthusiasm for these products but I prefer to emphasize the latter.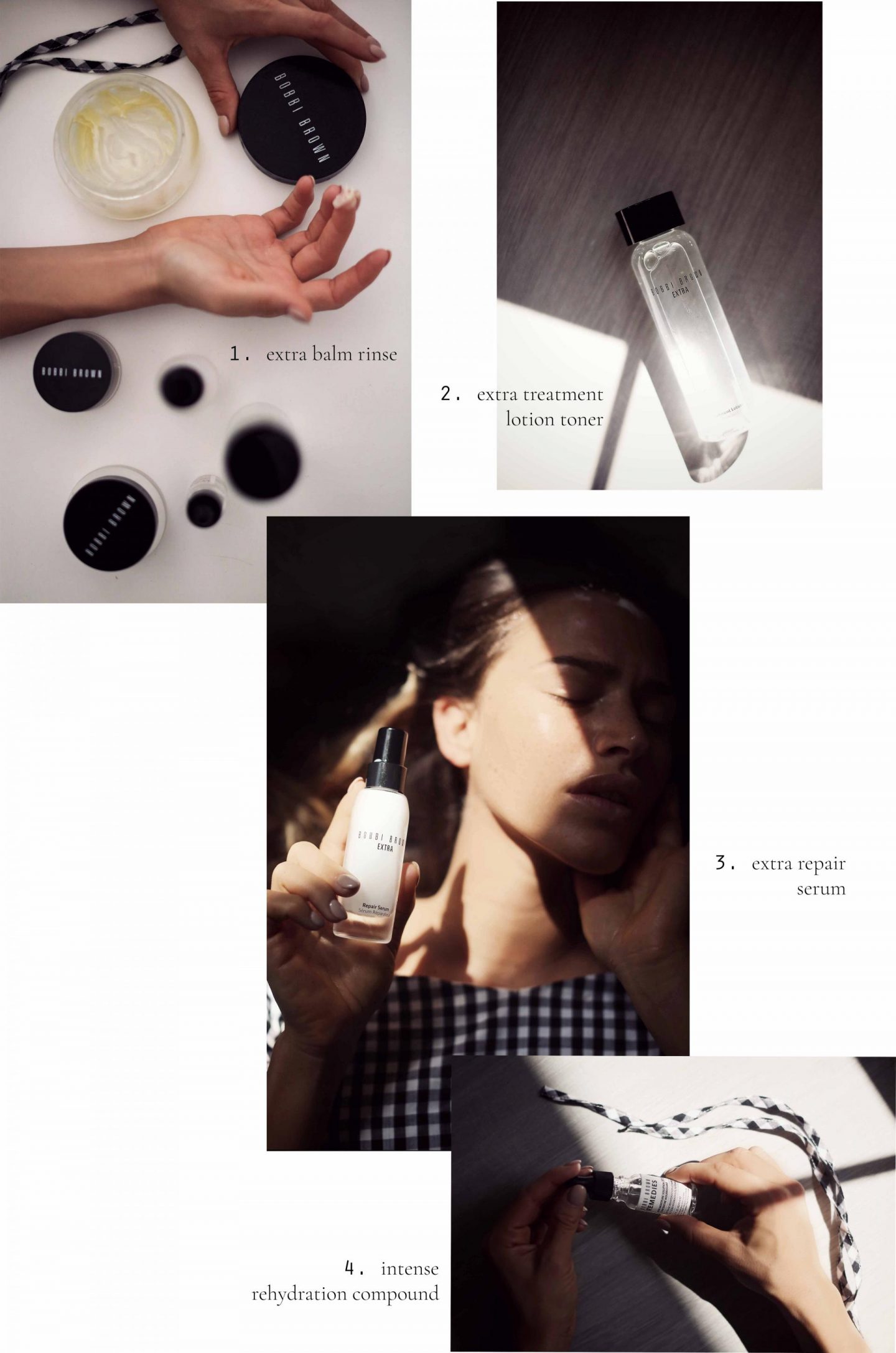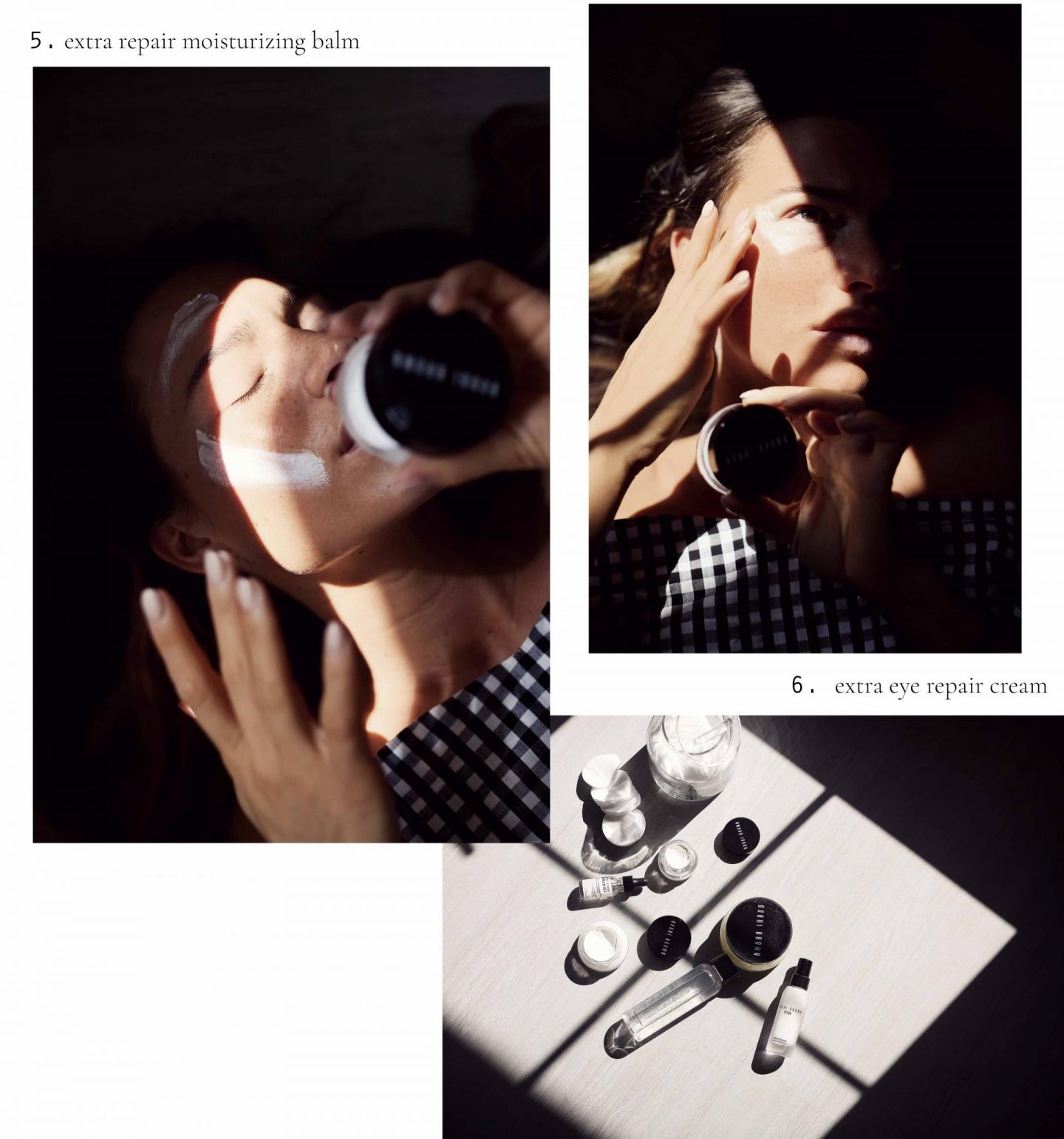 The extra balm rinse is a thick delicious cleanser, it smells like lemon meringue pie too. A modest amount circled over the face is enough to remove even the heaviest of makeup. I like to use my clarisonic to really scrub all the impurities away. It leaves my skin glowing too. It's a long lasting product which makes it worth the price. The Extra Treatment Lotion is unlike any toner I've used before, it's thicker in consistency with an oily texture, which smooths onto the face wonderfully. I use very little, a few drops on the palms of my hands seems to suffice. As for the serum, I've never used one before and 4 weeks in, I will never go without one. This one is, for lack of a better word; WONDERFUL : milky and soft – apparently it's thinner consistency soaks into deeper layers of the skin. If you were to only buy one product from this post, I would undoubtedly recommend this serum. Bobbi Brown recently launched their Remedies range, a series of potent oils, each individually developed to pinpoint specific problems. Obviously, I opted for number 86: the intense hydration compound. 2 drops of this all over my face is a soothing relief; my skin relaxes, especially if I've been in the sun. Finally, the more typical eye and face moisturizers but these options are amplified. The face cream is more of a balm, it's a little difficult to apply but well worth the hassle. It works like magic, I promise. Same goes for the eye cream; thickly textured but shockingly effective. They make for an incredible hydrating duo; I have actually been skipping primer entirely in the mornings before my make-up as these work even better.