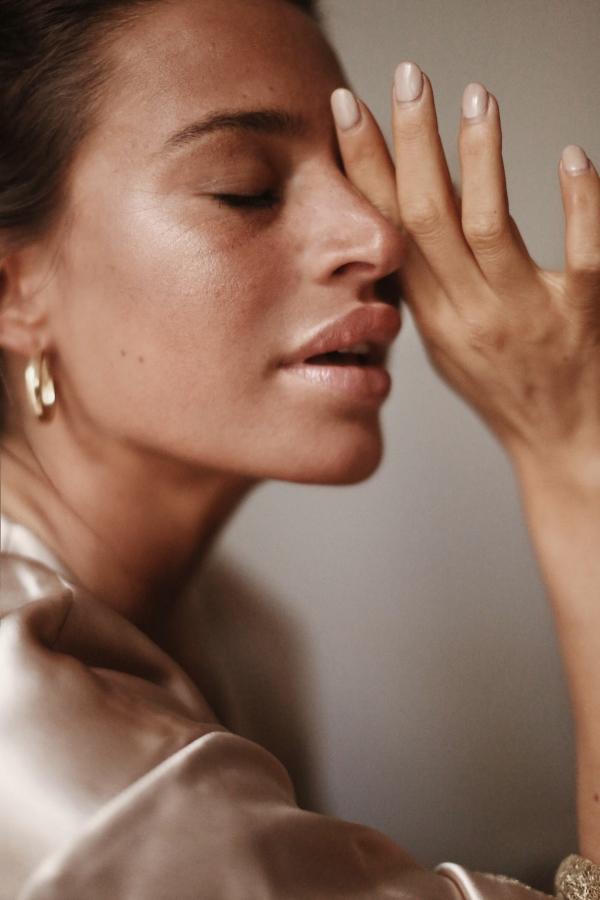 I made a quiet resolution to give up foundation for 2018. It's not a product I wear in the summer but during winter, I find myself reaching for that delicious full coverage. But after months of continual use , it takes a toll on my skin's health. My blemish free skin becomes blemished and any natural glow I have is diminished. I am prone to blackheads in my t-zone and those too became much worse. So I gave it up entirely. It's now been 2 months since my no foundation promise and I'll never wear it on the daily again. Now, a makeup expert I am not, I invest far more time and money into skincare, which has helped me too in my foundation free mission. I understand that foundation is crucial for some skin types, but I cannot emphasize the importance of good, consistent skincare. Nothing will make you look better. I'm always sharing what I use on instagram and there's lot of content here too in my beauty section, however be sure to spend more money and time on skincare rather than makeup. Drinking a lot of water and eating as many vegetables as you can too are undoubtedly the most important. My skin improved tenfold too when I gave up dairy and meat, so consider those factors. Most animal products are pumped with all kinds of chemicals and hormones which wreak havoc on your complexion. But enough preaching, here's the makeup I'm using for my daily, natural, no foundation makeup look.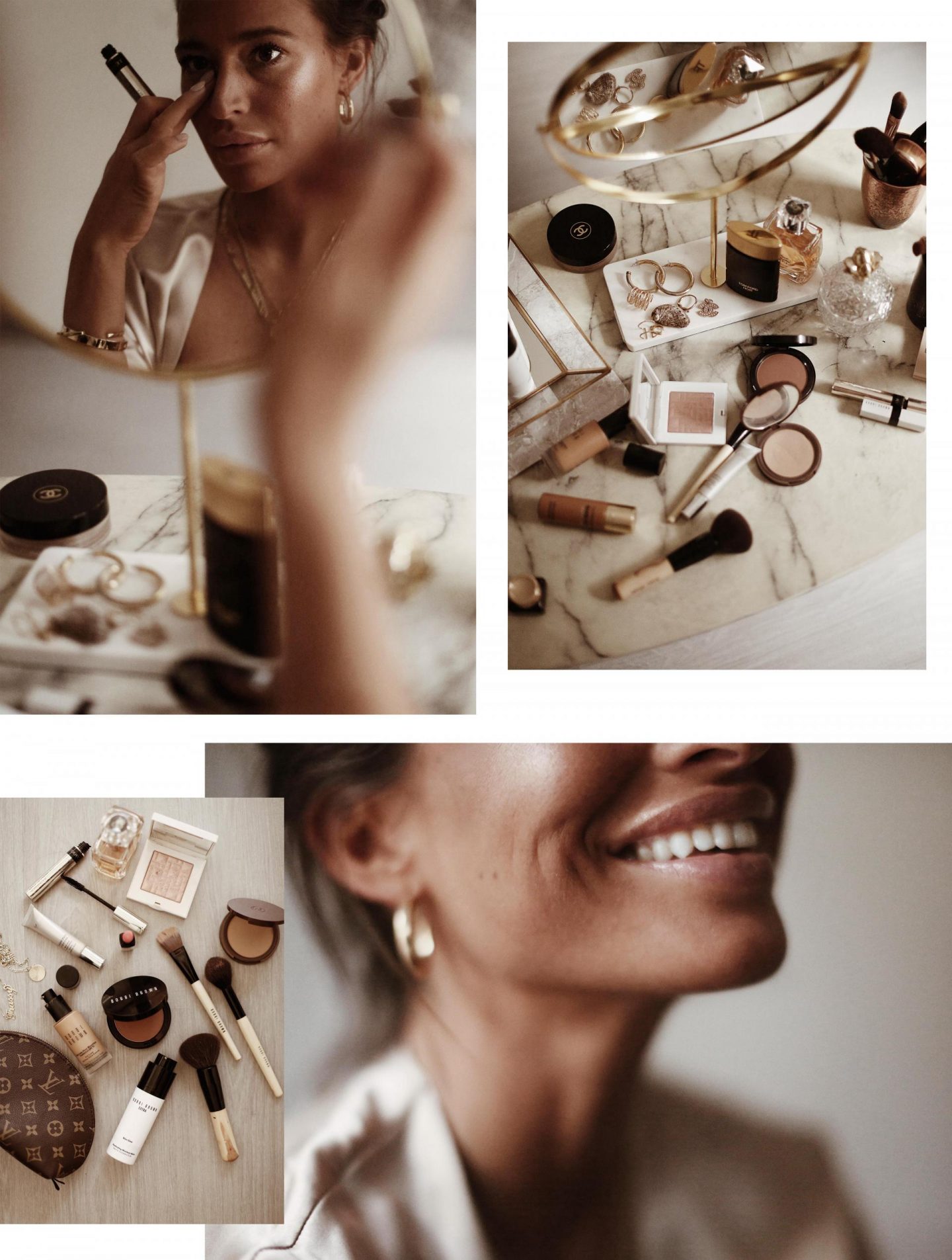 bronzer
You already know about my undying love for bronzer. Sunkissed is my best look. I use a combination of two bronzers, and be sure, I don't recommend these lightly. I've tried almost EVERY bronzer from Benefit's Hoola to Chanel's Soleil de Tan. These two are by far my all time favourites and I cannot wait to see how they apply during summer when I'm truly tan. Vita Liberata's Trystal Pressed (in shade sunkissed) is my base bronzer, I'll apply this all over my face and neck. It's a subdued shade but the best part? The powder itself is infused with self-tanning minerals which means it's brings out a natural glow as the day progresses. I'll then top this with Bobbi Brown's Bronzing Powder (in shade deep) and I'll use this as a subtle contour, focusing on my cheekbones, jawline and top of nose. I don't like glitter infused bronzers, so these are very natural looking, resembling a real tan.
highlighter
Oh how late I am to the highlighter game, but makeup is not a skill of mine so introducing anything new takes a long time. I am obsessed with Bobbi Brown's Illuminating Moisture Balm (in shade bare glow). I'll apply this as a primer, but really it's more of hydrating cream that infuses my face with a healthy glow. Seriously if you try one product from this post, make sure it's this one. As for highlighter, I've tried a few in year's past, usually underwhelmed but then I was introduced to Bobbi Brown's Highlighting Powder (in shade opal glow). Wow, I love it! I will use it at the top of my cheekbones and cupid bow and it's crazy how much light bounces off my face.
mascara
I invested in an abundance of By Terry products, buying into the beauty blogger hype but was left a couple hundred euros poorer with a bunch of products I hate. So I can't recommend anything they sell except for their waterproof mascara. I laugh a lot which means any normal mascara runs off in five minutes. Their mascara is serious business, it stays on forever – only downside is removing it at night is essentially, a lower arm workout. However, running mascara is a huge problem for me, so here I am still using it. I like it, if you, like me require heavy duty, laugh resistant eye makeup, buy it! BUT do stay away from their other products. I don't say this often about brands, but I hated everything else I bought!
lips
I am consistently applying coconut oil to my lips. It's an addiction that may be verging on obsessive. But it has kept my lips dewy and hydrated through these winter days. You all know I'm perhaps the world's biggest fan of Mac's matte honeylove lipstick. I buy it in bulk, alongsde their lipliner in shade spice. More recent additions to the rota include Natura Bisse's Diamond Lip Booster which when applied feels like a physical injection of moisture. As well as Bobbi Brown's Lip Tint (in shade popsicle), which is a sheer balm that brings out your natural lip colour, so it looks different on everyone.
and if you do use foundation
I am totally sympathetic to the women who might require foundation due to a bad break out or even just on the really gloomy days when we feel drab. So I do have a recommendation for you and this is no way sponsored, but after sharing this product on instagram stories, so many of you told me you were in love with it too. If I do return to foundation or if attending an event etc, I will be using Bobbi Brown's Skin Long Wear Weightless Foundation (my shade is honey). It's a beautiful, natural coverage, lasts all day and doesn't ever look cakey or too thick. In fact after wearing it for a full day, I still feel tempted to return to foundation because this one truly looks so lovely.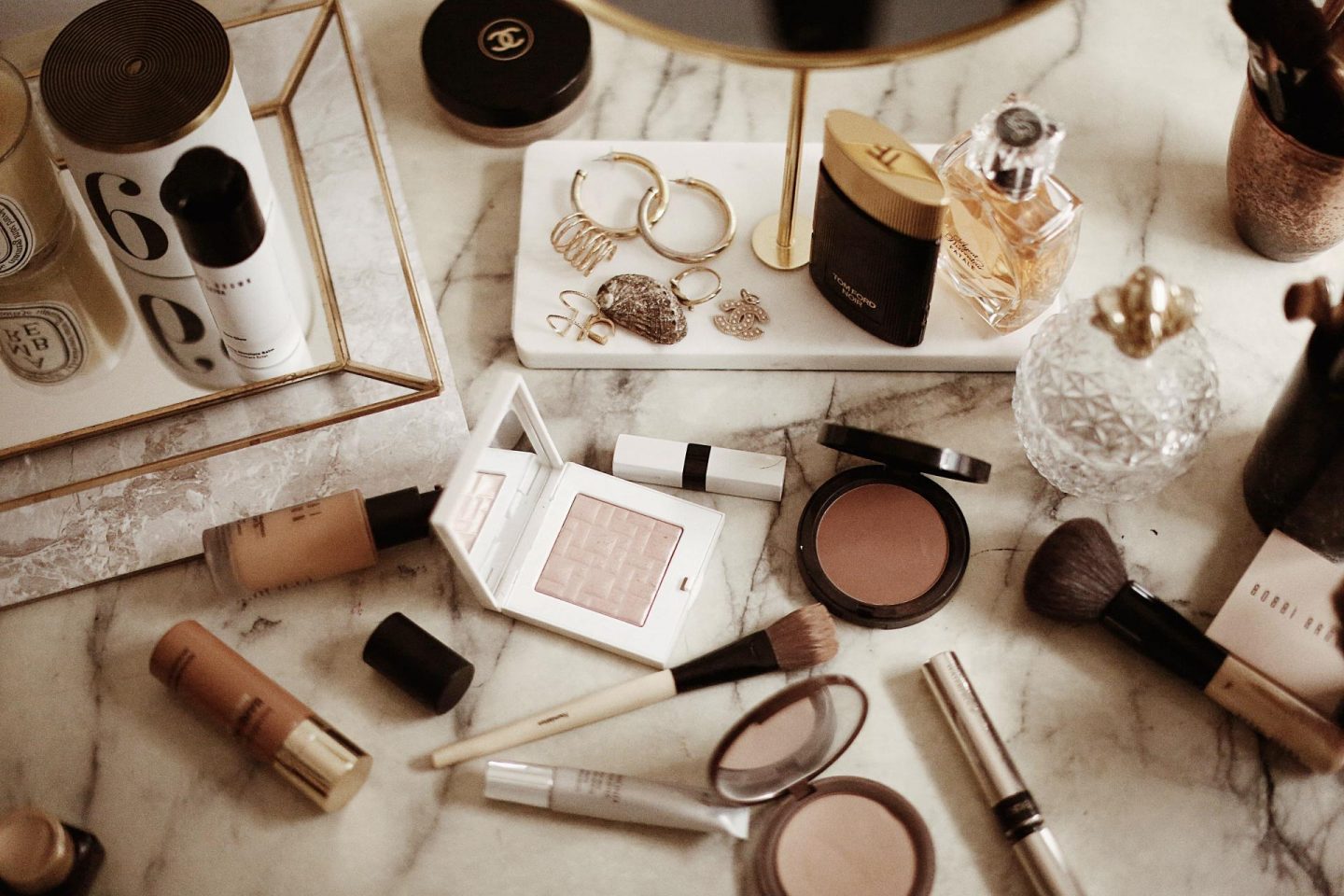 ---
---