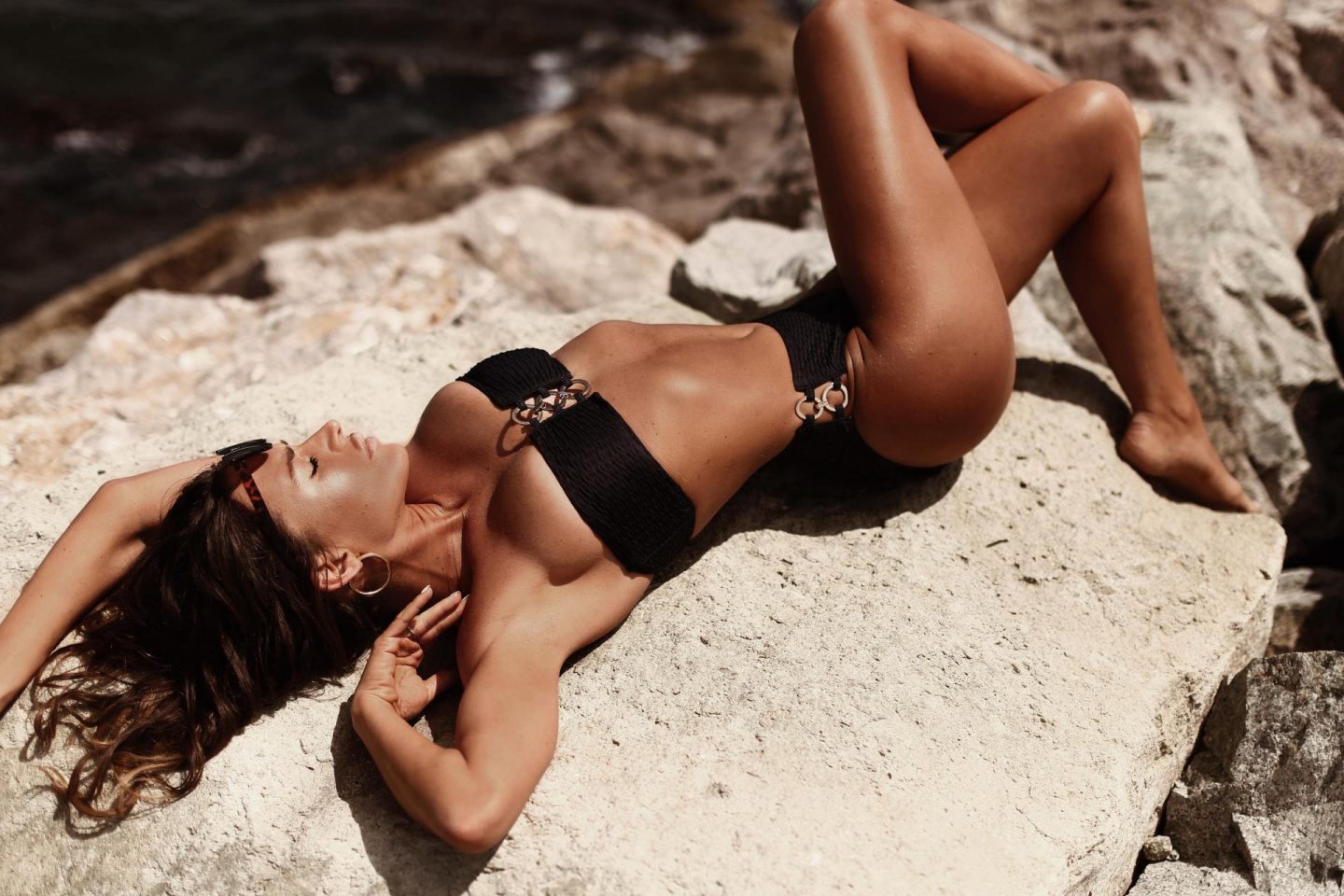 Beach glow is a glow I know. I've long loved the way dewy, sunkissed skin looks under the sun… and so as requested, I've rounded up the four simple products I use for my beauty beach look. Whether you are tanned like me or more fair skinned, these four products will give you an incredible golden glow, one I cannot wait to wear for days on end in Ibiza. So without further ado, here's how I do it, what I use ; this isn't sponsored, but a simple routine that makes me feel confident in a bikini on the beach.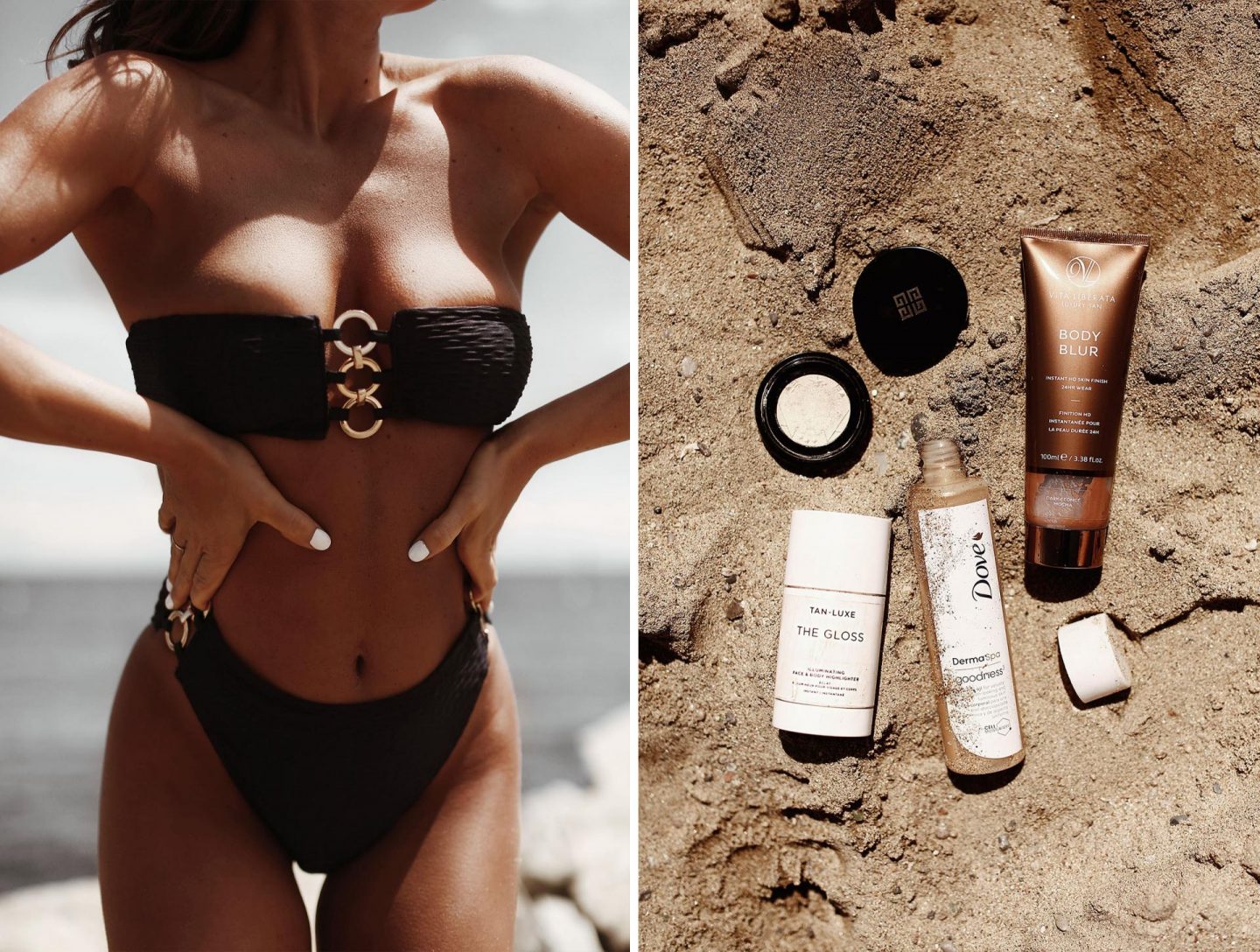 step 1: vita liberata body blur:
This is essentially a light, bronzer foundation for your entire body. It's used all the time for bikini and lingerie professional photoshoots: but what makes this product most remarkable is that it doesn't streak or drip when in contact with water or sweat. I glide it on with a self tanner mitt and it seamlessly blends straight into my skin with an almost airbrush effect. Now, I am tan so the added colour is fairly subtle, so if you are more light-skinned, I'd suggest opting for their lighter shade – this way the effect is more natural and less orange. I buy mine on amazon, it's much cheaper than at Sephora.
step 2: dove derma spa goodness silky body oil:
After the layer of vita liberata is dry, I will glide this delicious, golden oil all over my body too, with extra on my arms, legs and cleavage. It's such an affordable product but one I've sworn by for a few years now: I also love to wear it on my legs if I'm headed out at night in a dress or shorts. It gives your entire body a dewy, oiled look which is so flattering especially on the natural contours of your body, such as collar bones and shoulders.
step 3 tan luxe the gloss highligher:
This is a big, thick stick of highlighter. It's so fun to apply, but addictive too, so don't get carried away like I often do! I'll use this on my cleavage, contour of my quads, collarbones and to emphasize the shape of my arms. I'll also apply it to my upper hips if I'm wearing a high cut bikini. It's golden, excessive but reflects beautifully in the sun. It's easy to tote around too so I'll often bring it to the beach with me and top up.
step 4: givenchy bouncy highlighter:
I've spoken about this highlighter many times, on instagram and in my previous beauty post too. I'll opt for no face makeup and instead smear a generous amount of this mousse across my cheekbones, cupids bow and nose. It even seems to blend well and look lovely under sweat, which is what I'm typically covered in on the beach as I'm a huge fan of laying out sun-basking. The shade I use is 01 in African Light.